In a crucial scene of the ridiculously-titled Jab Harry Met Sejal, Harry (Shah Rukh Khan), the self-confessed middle-aged rake, stares deep into the eyes of Sejal (Anushka Sharma), a young woman who, like countless SRK heroines before her, hasn't woken up to the love she deserves. As she surrenders to the familiar warmth of Shah Rukh Khan's hazel-brown eyes, something strange happens. 
Bear with me as I bring in a convoluted Harry Potter reference here to sound nerdy-cool. 
As SRK stares into Anuskha's eyes for never-ending minutes, you can almost see ghosts of heroines past waft out of his eyes- Juhi Chawla, Kajol, Madhuri Dixit, Manisha Koirala, Preity Zinta, Rani Mukerji. Like phantoms of murdered people waft out of wands in Harry Potter books, generations of heroines are evoked when SRK is being romantic. 
What chance does Sejal have?
For decades now, we have derived much joy from bathing in the mellow sunlight of SRK's charms. We know what every arch of the S-shaped eyebrows means. We know that a shrug of those shoulders will be followed by a dimpled smile. We know what happens when he raises his arms in askance. And boy do we know what happens when he stares deeply into a heroine's eyes! It's like swimming or cycling, you may not be in touch for years, but you never forget how.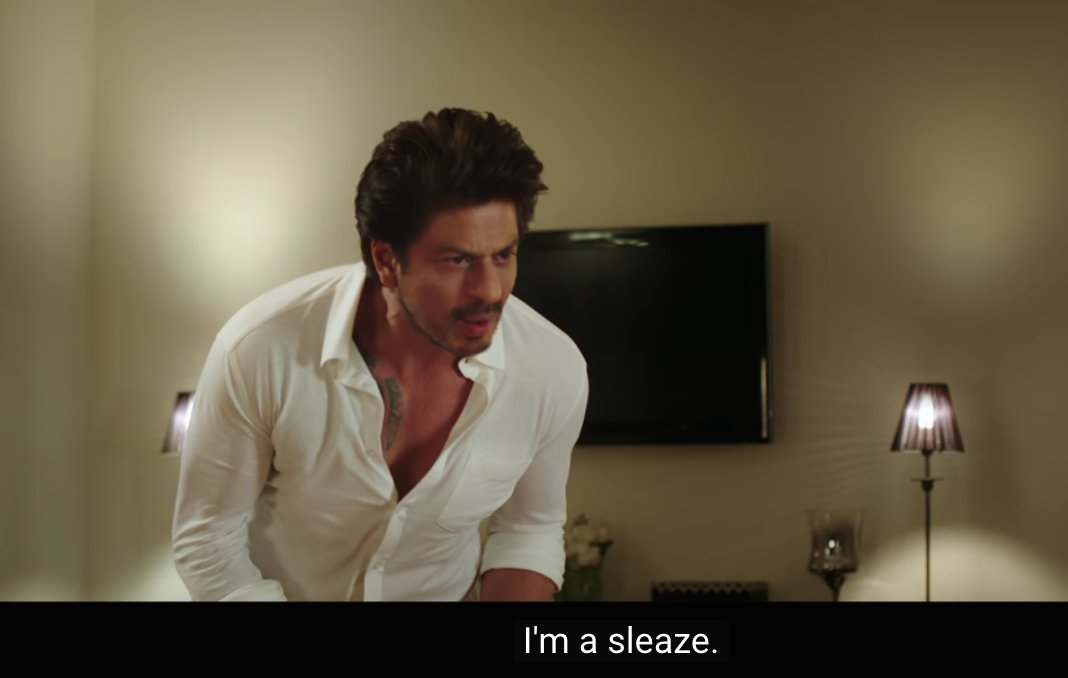 In Jab Harry… Imtiaz Ali, falls into that trap. He probably stared for too long into SRK's eyes. Ali should have slayed SRK the star and tried to rescue SRK the actor. He fails. As a result, he makes a fluffy, redundant rom-com that is off-puttingly self-indulgent even by Imtiaz Ali standards. I mean, we are talking about the man who made Tamasha and Rockstar here.
But while both Tamasha and Rockstar were, to be very fair, invested character studies of boys growing up to be men, the whole purpose of making Jab Harry Met Sejal is to establish the most commonly-known truth about Indians- no woman (or man) can resist SRK.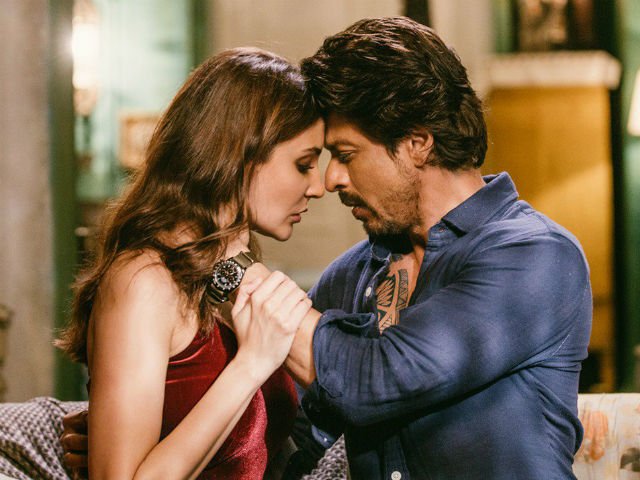 Sejal Zaveri (Anushka), an unaffected rich Gujarati girl, goes on a family vacation to Europe. She is just about to board her flight to India, when she realises that her engagement ring is lost. Her fiancee, not surprisingly, shames her for being so careless. This makes her miss the flight and embark on quest to retrieve the ring.  She hires the same tour-guide Harry (Shah Rukh) and together they set off visiting the exact same spots that she and her family visited. This is also a perfect excuse for SRK to indulge in SRKisms. That too in his favourite playfield – exotic European cities. 
Before SRK can say bade bade shaheron mein aise chotti chotti  batein hoti rehti hain senorita, we are already two forgettable songs down (Pritam has probably forgotten to renew his Soundcloud subscription).  Sejal, who initially comes across as a free-spirited woman, is reduced to a simpering stereotype. That's really frustrating because Imtiaz Ali usually arms his characters with strong convictions. Here, he doesn't explain why Sejal constantly questions her self-worth. Why, a woman who seems to be so comfortable in her own skin, needs to be constantly reassured of her attractiveness by a rank stranger.  
She also has the annoying habit of walking straight into predictably sticky situations just so that Harry can bail her out. Eventually, Imtiaz Ali runs out of sticky situations for his lead pair and lets them be. "Do your thing," he must have told SRK.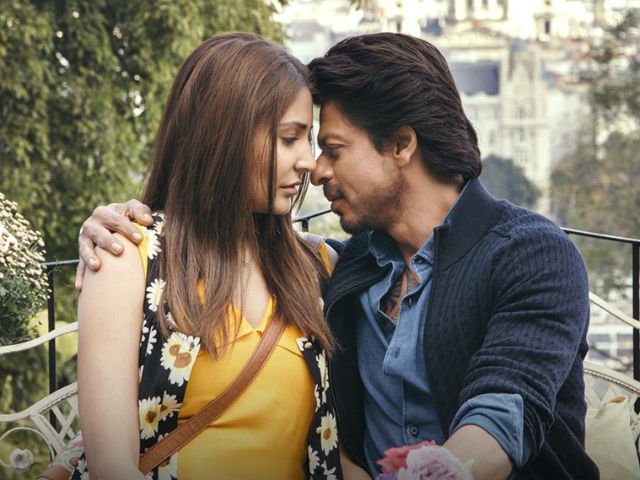 For all its flaws, Jab Harry Met Sejal  has a director I genuinely believe in. He wrung a watchable film out of a grim subject like Tamasha, partly by letting lightness and laughter in. I also had hopes for Jab Harry Met Sejal because of Anushka Sharma, one of those unforced charmers who can deliver bad lines so gracefully that, after a while, you don't much care about their quality. With low-key charisma, she draws you toward her, so that your attention and hopes fall on her instead of the nonsense surrounding her. She could have been a stealth weapon. 
But in Jab Harry Met Sejal, Imtiaz Ali invests very little in her. He throws caution to the wind and dives into SRK. Disaster follows. 
(All images sourced from Red Chillies)