Jackie Shroff is a legend. And I mean that not only about his filmography but about him as a person. There is just nobody like him. He is chaotic good. He embraces who he is and even with all the words we don't understand, we know what he means. Jaggu Dada is a vibe and this video of him talking about life, balance, and moving on is no different. 
He's so right about this. Almost everyone reading this doing better than most people in this world.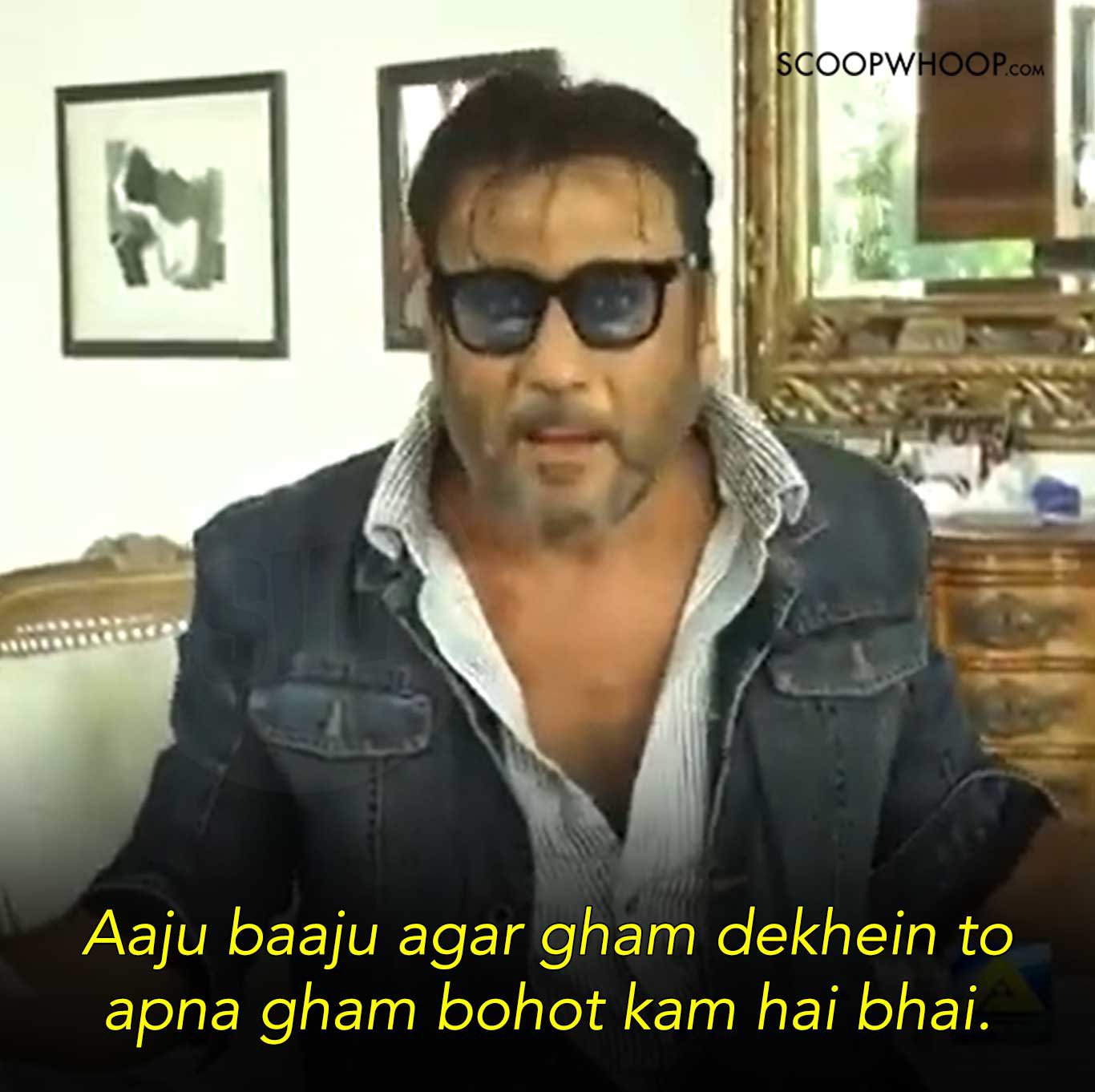 It's important to not feel pity for yourself and it's important to move on. And nobody sums it up better than Jackie Shroff.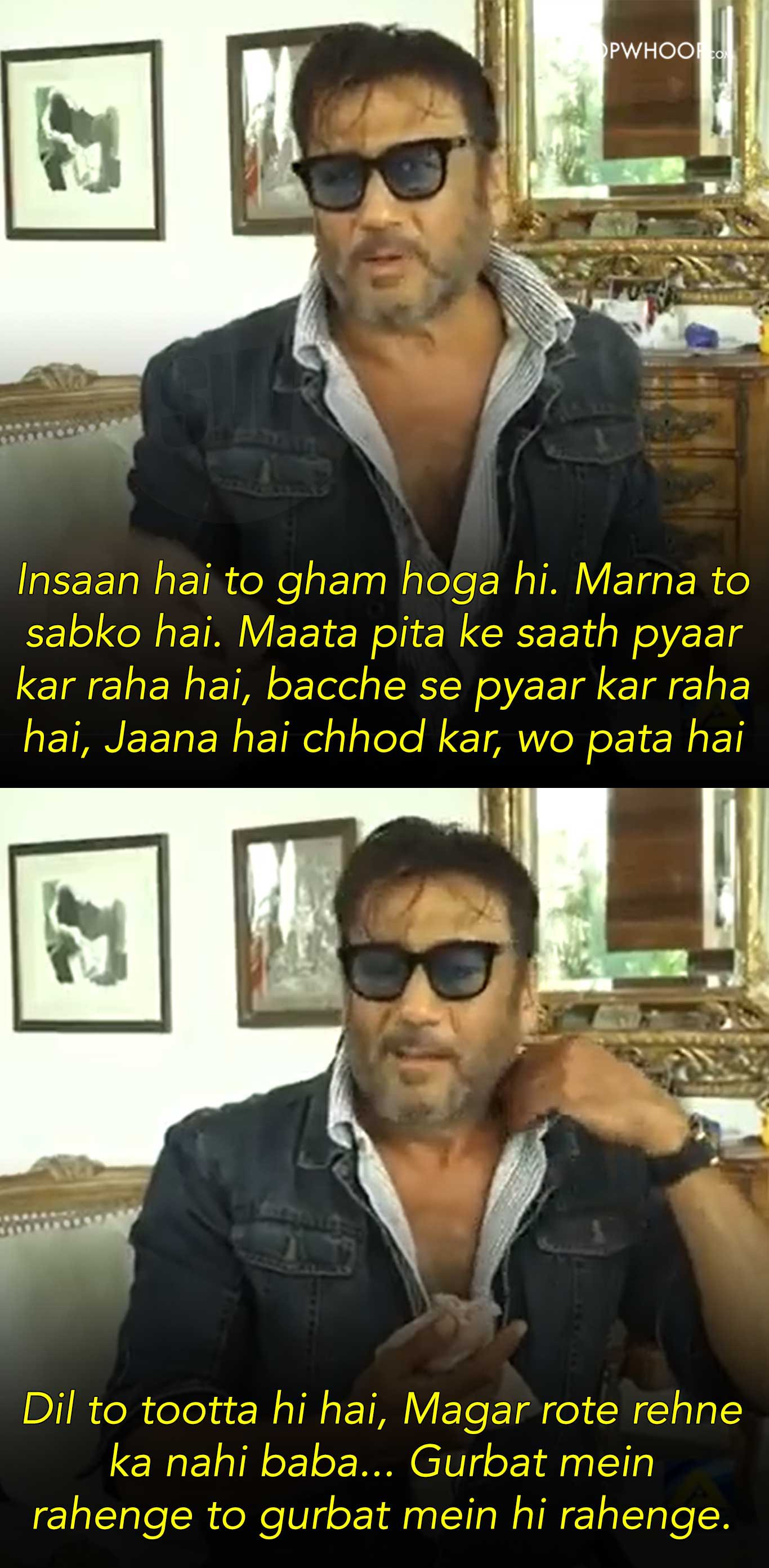 This video has since gone viral with people hailing Jackie Shroff for these wise words and his perspective on life. 
Look, of course, you are allowed to be sad about things. It's okay to be sad. But it doesn't really help to wallow in self-pity, does it? And that's what you can take from that video.