We know and love Shah Rukh Khan as the Bollywood romantic who has set an unachievable bar for romance. His charm, his wit, his poses and his eyes do all the work – and we'd watch anything for that. But we often forget that SRK is a versatile actor who is capable of more things than romance. His villain era is proof. The actor has played characters in the past that we haven't moved on from. And we remember those roles as exhibits of his acting skills. With Jawan, we might see him do that again – and if that isn't promising, I don't know what is.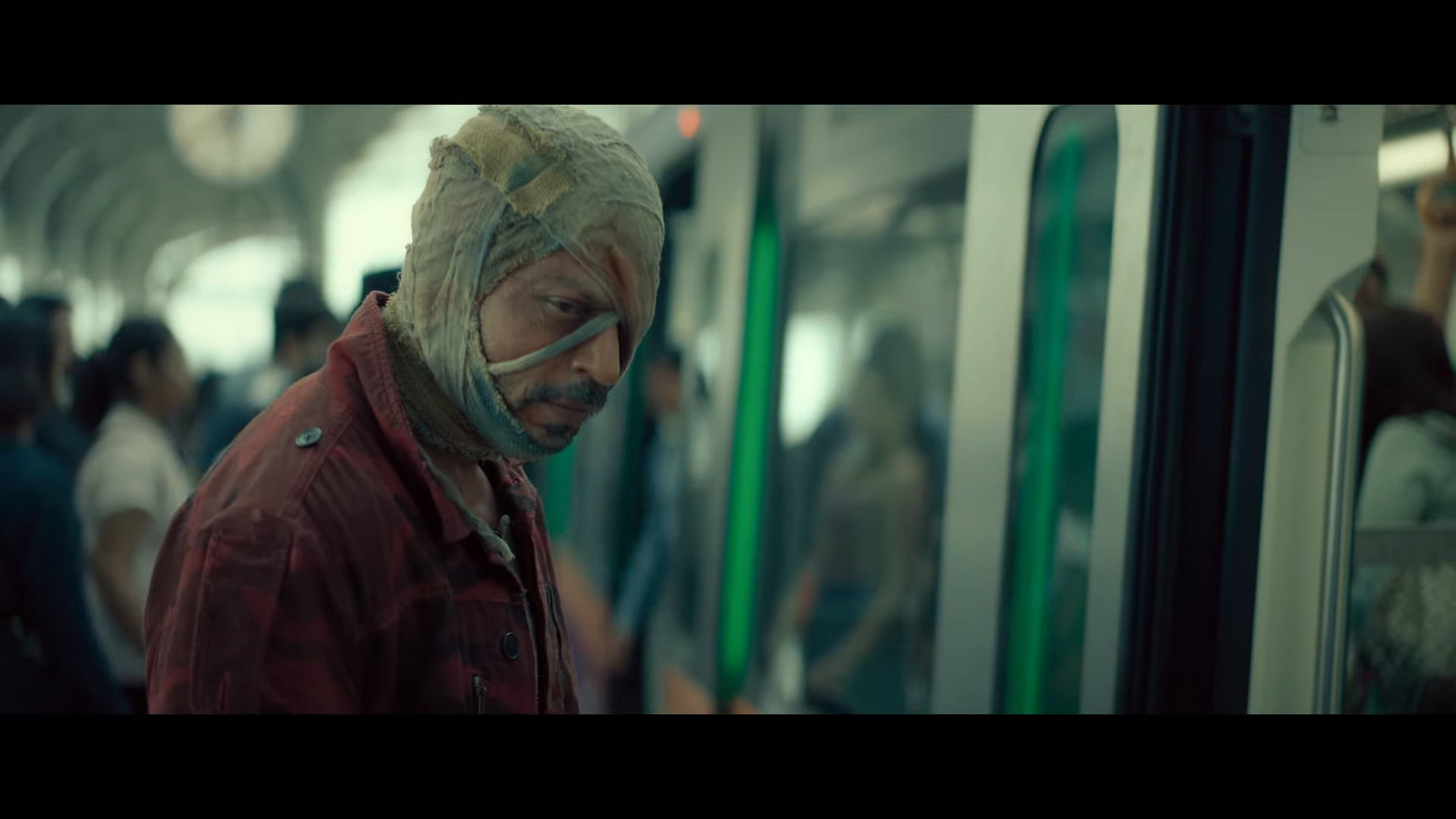 The prevue for Jawan hints at the premise and introduces SRK's character and look in the film. There are action scenes and a number of other elements which already offer a lot of promise. But the thing that has stuck most with people is SRK's probable character arc. He sports around four different looks which make it all the more interesting. And the surprise is that this could be an addition to his villain era, which we truly love – almost as much as his romantic poses.
In the past, Shah Rukh Khan has portrayed dark characters and antagonists who were scary and revolting. And he has always aced the bad guy character. Whether it was Darr, where he played an obsessed lover who made us flinch, or Baazigar – the actor made a breakthrough with his villainy roles. Later, it was Don which had us at the edge of our seats because only SRK can pull off both romance and action in one film.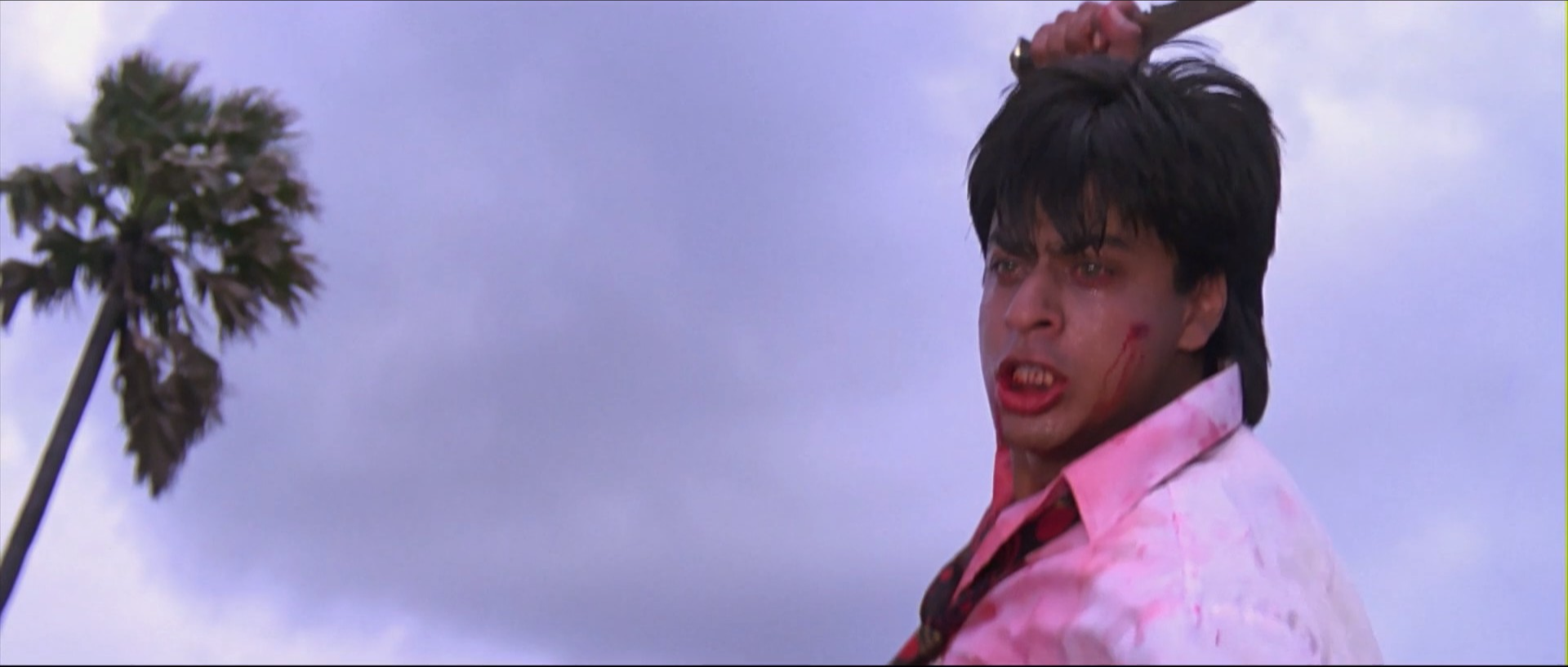 Now, with Jawan there's already a lot more happening – and if SRK is a villain or a dark character, this might just be the darkest addition to his villain era. Also, the perfect one. The prevue shows him portraying four different personalities (probably over time) who are all powerful. This means that he's clearly hard to defeat. On the other hand, he has these looks that would definitely leave us petrified at one point or the other. There's him wearing a mask with a smug expression on his face, and shots which show him in bandages as he finally uncovers them to reveal a bald look.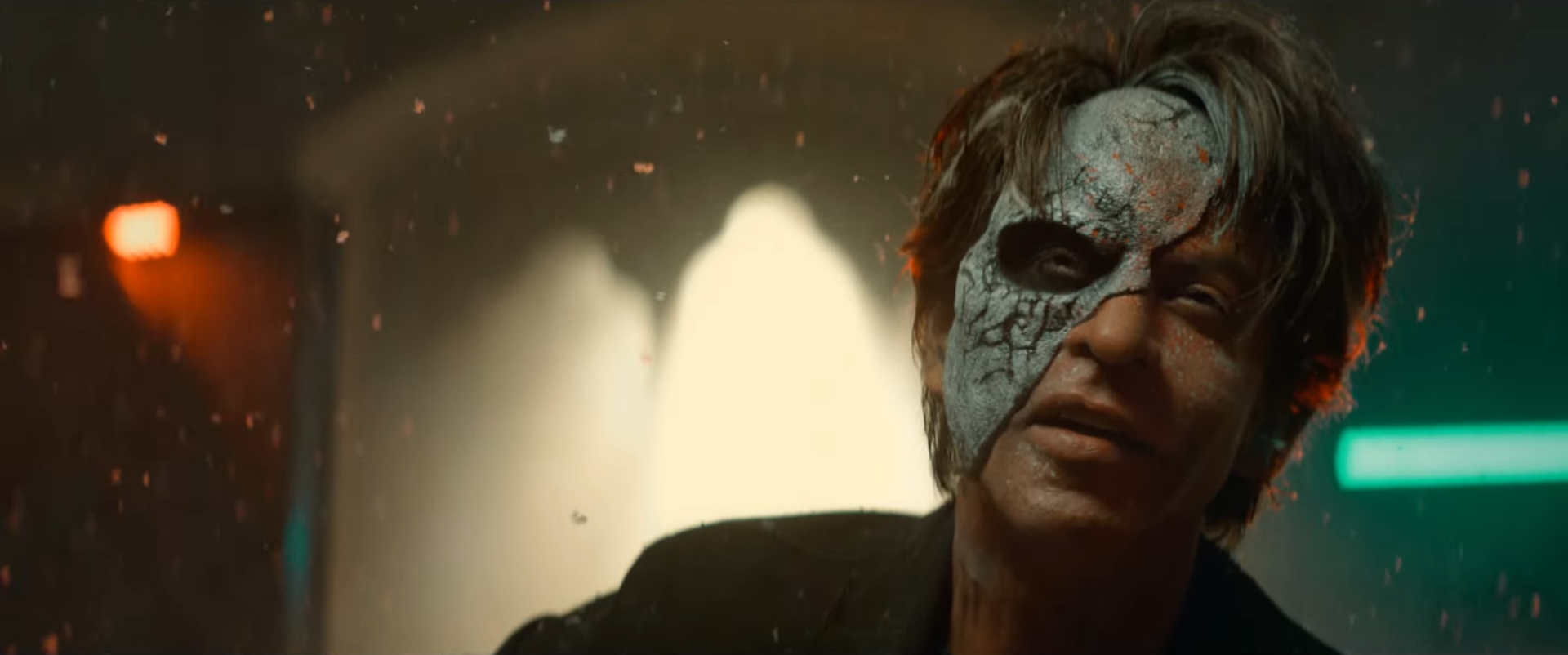 Like that wasn't mysterious enough, the entire voice-over in the prevue leaves us wondering more and more about the plot. So, it could make up a great thriller. The actor with his typical bass, says, "Main achha hoon, ya bura hoon. Punya hoon ya paap hoon, yeh khud se puchhna." From the looks of it, he's a vigilante turned antagonist who calls himself invincible. The two minute, twelve seconds first look of the film represents him as a villain who cannot be defeated by any hero.
The final scene in the prevue shows Shah Rukh Khan dancing to Beqarar Karke Hamen Yun Na Jaiye in his bald look. And it's not his usual romance this time. The scene shows him creeping people out, as they're almost held hostage in a metro. An antagonist in most films is one of these things – scary, creepy, powerful, intelligent, vengeful or evil. To make it more interesting, they can be two or three of these things. But SRK's character already looks like a weird blend of all of these traits.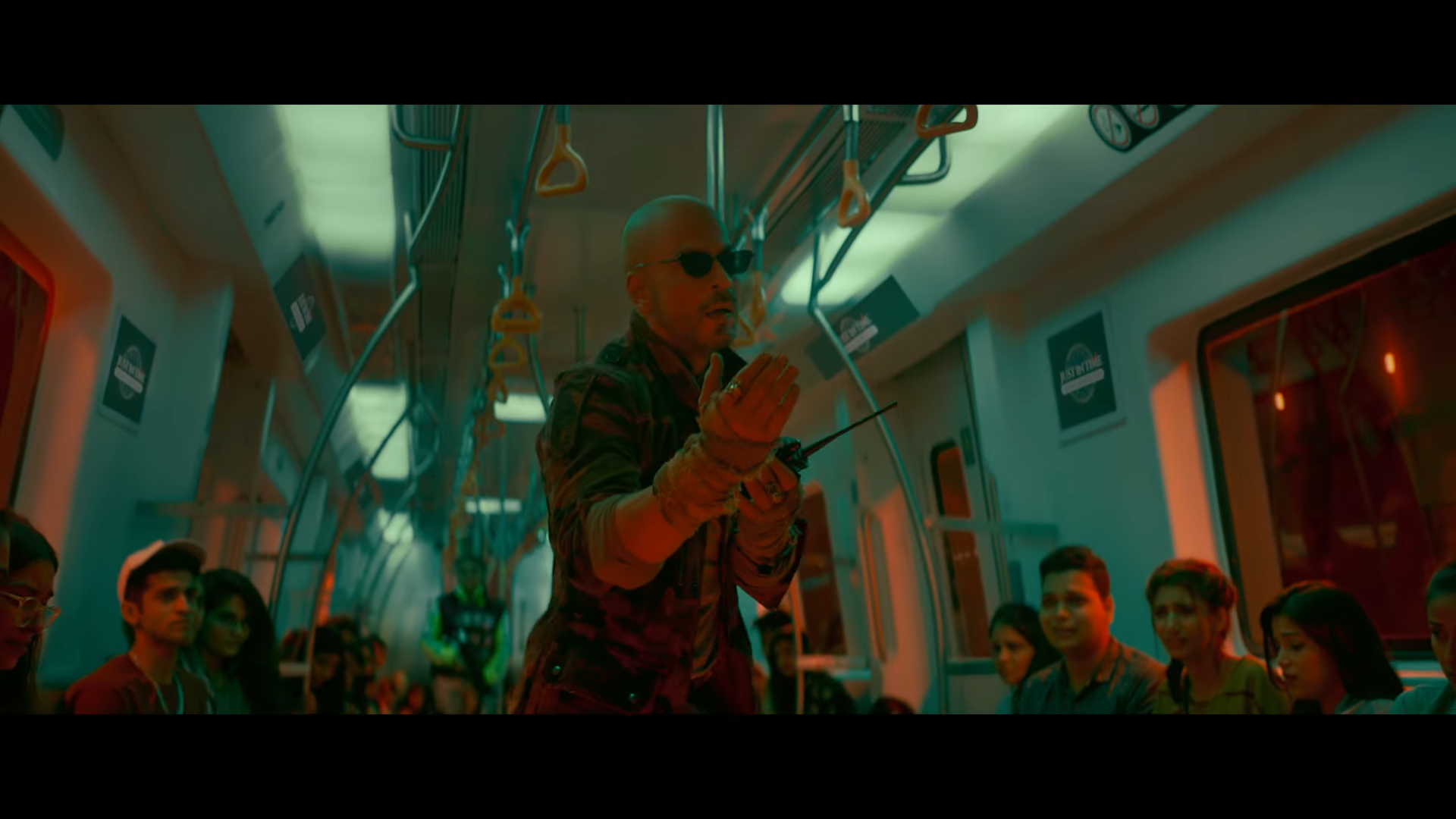 In this prevue as well, SRK's eyes and body language do so much of the work that it's impossible to think that the same man could romance in mustard fields. On top of all of this, the VFX, action sequences and casting seem near perfect. So without even knowing much, we can almost see Jawan showing SRK in a dark character whom we will talk about for days.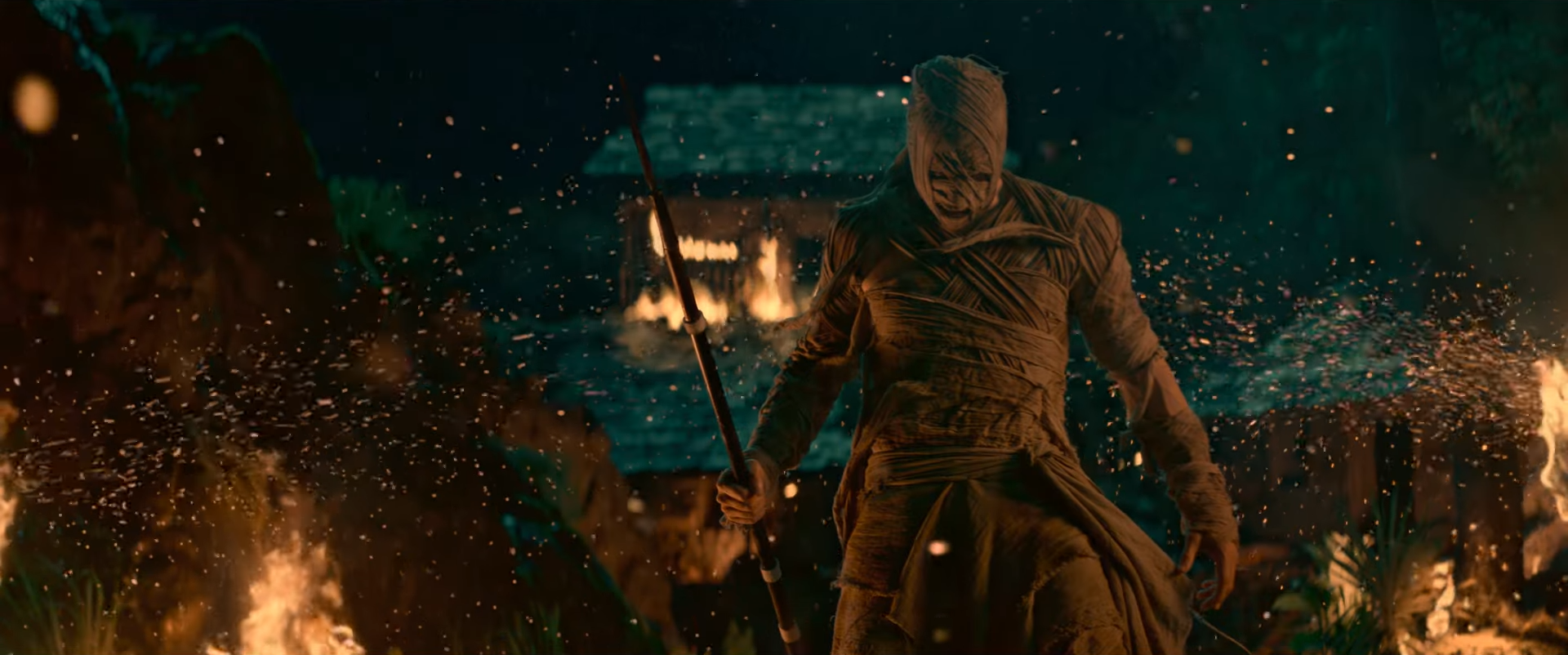 Or as the king says it himself, "Jab mai villain banta hoon na, tab mere saamne koi bhi hero tik nahi sakta." And we don't doubt it one bit.
All images are screenshot from the prevue on YouTube, unless specified otherwise.