Eight months after achieving record-breaking box office numbers with Pathaan, SRK has graced the big screen again with another stellar action thriller, Jawaan. As expected, fans are literally celebrating the film like a festival with intense cheering, whistling, hooting, and dancing in the cinema halls. Moments of pure euphoria from within the movie halls have emerged online, promising another blockbuster of the year.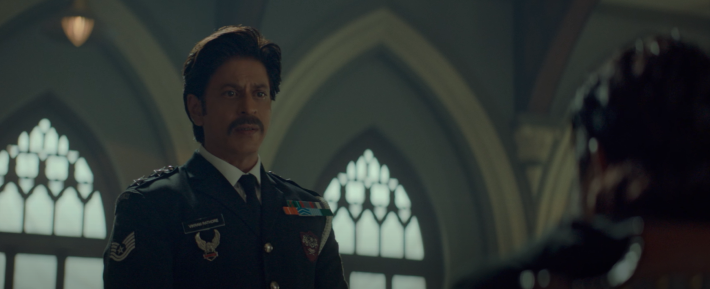 Not just this, loads of fans and fan pages across social media have shared moments of pure joy from inside and outside the cinema halls. If you think about it, it's just 'Day 1' of the film's release, and here are 12 WILD things that have already happened:
1. A houseful 'first day, first show' on a weekday
2. Fans dressed in ensembles cos why not
3. Well, a PROPOSAL cos it's 'King of Romance' we're talking about
4. Cake cutting ceremonies cos 'kuch meetha ho jaaye'
5. Larger than-life-sized SRK cutouts made it to the celebrations outside the theatres
6. And fans poured milk on the cutout while dancing to the beats of dhol
7. As if on a big fat desi wedding, some fans actually showered money
8. There were also rallies…
9. …And human pyramids
10. Fans danced both inside and OUTSIDE the theatres
11. Flags were waved as fireworks took over the streets
12. And fans legit converted movie halls into jam-packed stadiums
SRK is truly THE SUPERSTAR of our times, he's the 'last of the stars' in the truest sense.
Also Read: These 12 Clips Of Fans Going Gaga Over 'Jawan' In Cinema Halls Prove SRK's Supremacy