Jennifer Aniston was named People magazine's most beautiful woman of 2016 on Wednesday, 12 years after she first won the honor. 
The 47-year-old actress said she was 'very, very flattered' to be named again, telling the magazine she had a 'sort of very excited, teenage-y kind of moment' when she heard the news.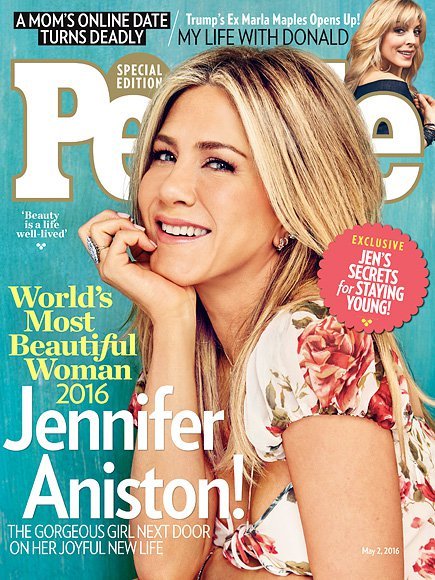 People also named the 'Friends' star the most beautiful woman in 2004 when the TV comedy series was in its final season. 
Recent winners of the honour include Sandra Bullock, Jennifer Lopez and Lupita Nyongo. 
Jennifer also said that she started paying attention to her looks and her body early in her career after an agent told her she failed to get a part because she was 'too chubby'.
"I was like, What?! But my diet was terrible. Milk shakes and French fries with gravy. It was a good thing to start paying attention," he said. 
Her fitness regime now includes working out at least six days a week but says she is not as strict as she once was when indulging in some of her favourite foods.
Feature image source: AFP