Jennifer Aniston, who broke the internet by being the fastest person to get 1 million followers in just 5 hours on Instagram, received the People's Icon Award on Sunday.
The FRIENDS star was presented the award by her friend and co-star, Adam Sandler. He introduced her as "an incredible, caring role model with the biggest heart," saying, "She's exactly the way you think she is, everybody."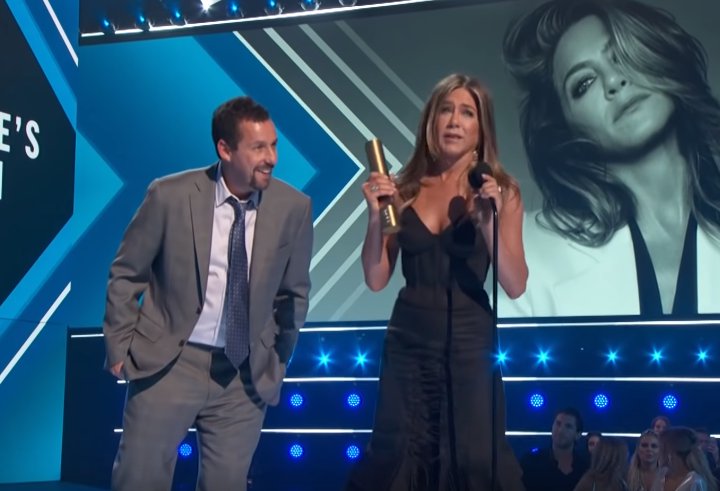 However, it is Jennifer's reaction that won over hearts. On being presented the award, she said that she owes her iconic status to the show and its fans, who made her career.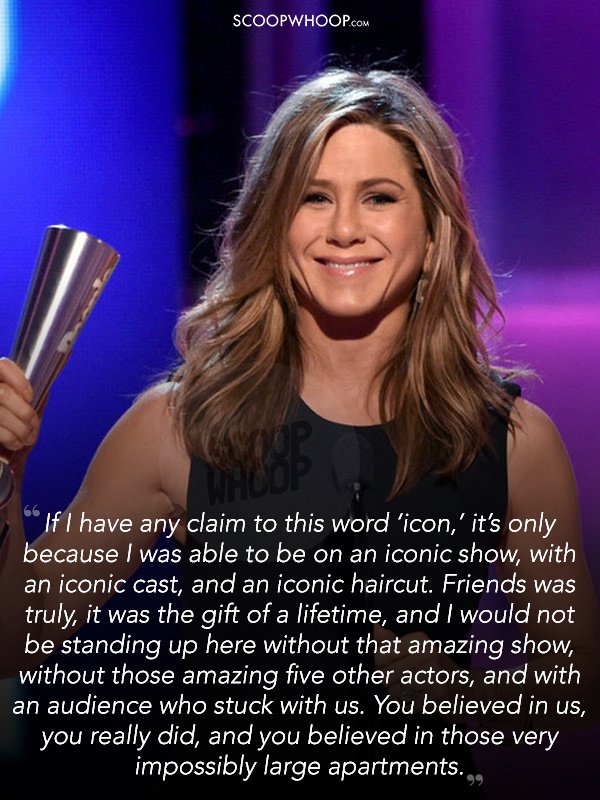 Who can forget that gorgeous haircut!
Thank you for this incredible honor. This town throws out a lot of awards, but the People's Choice, this has always been special to me. As actors, we don't do this for critics or for each other, or to make out families proud, you know? We do this for the money. No, I'm just kidding, we do it for you guys, we really do. None of us could do what we do if it was not for all of you, and you all have been so good to me.
-Jennifer Aniston
Jennifer went on to thank her fans who stuck with her through the years and said she loved them. You will always be an icon to our generation!