Jennifer Lawrence is one of the most successful actresses in Hollywood today. We've loved her as Mystique in the X-Men series and we continue to admire her as Katniss in the Hunger Games series. But apart from being an exceptionally talented actress, she is also quite witty and naughty as a person. She's known as the resident prankster on the sets by her fellow actors. 
And she doesn't mince her words. She's brutally honest and blunt and does not shy away from expressing how she truly feels about something. And this is what we love the most about her. 
Here are 13 times Jennifer Lawrence made the wittiest of comments, which only made us love her even more:
Her advice to all high school kids.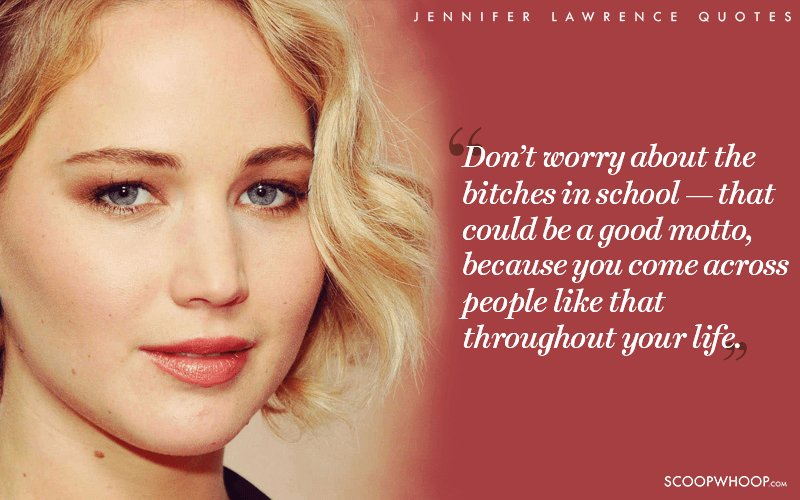 When she stated the truth about acting with the utmost honesty, without any regrets.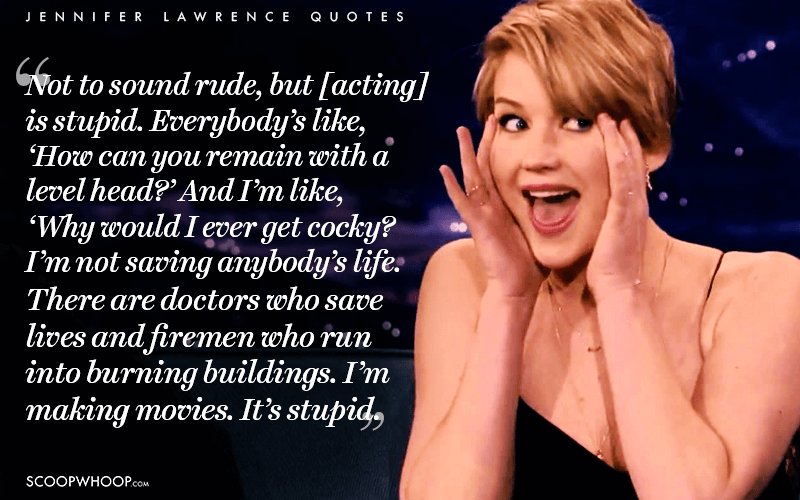 Her solution to media's constant intrusion to her privacy.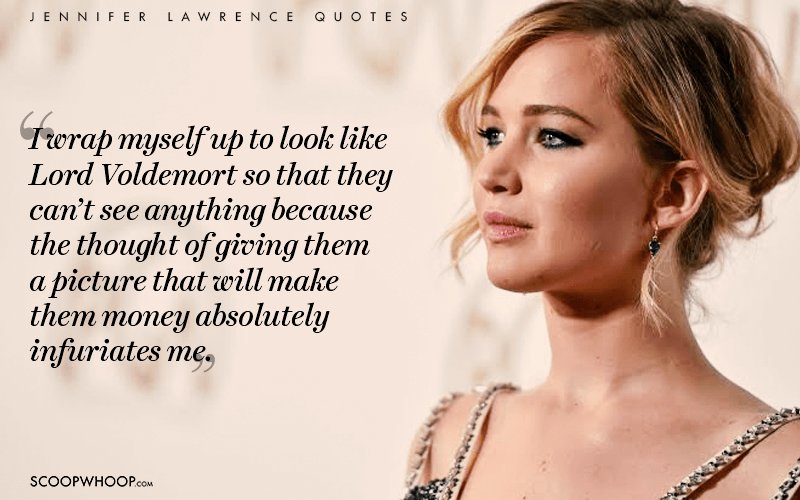 Her thoughts on actresses and models starving themselves to look perfect in the public eye. We love you the way you are, J!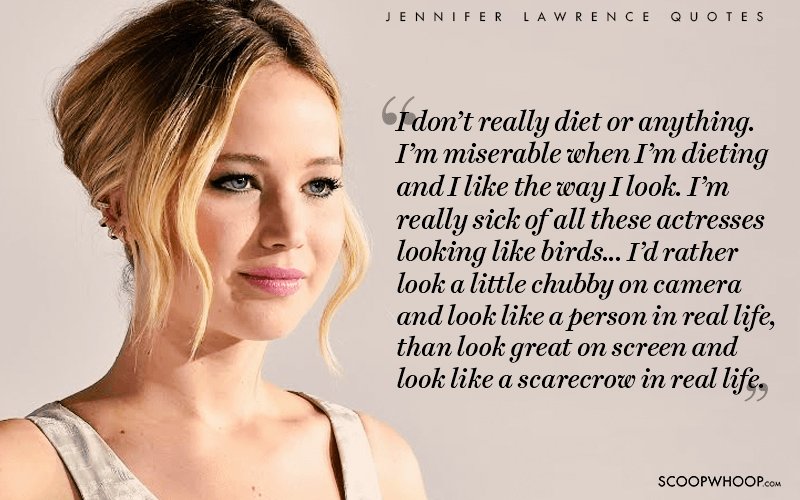 Her speech at the Oscars after her legendary fall while going to receive her award. Only she can make awkwardness look cool!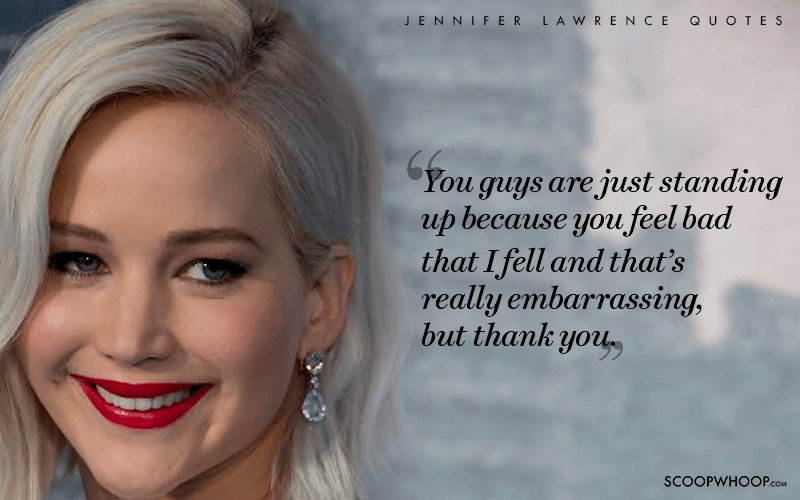 And by saying this she just became the perfect role model to every woman in the world.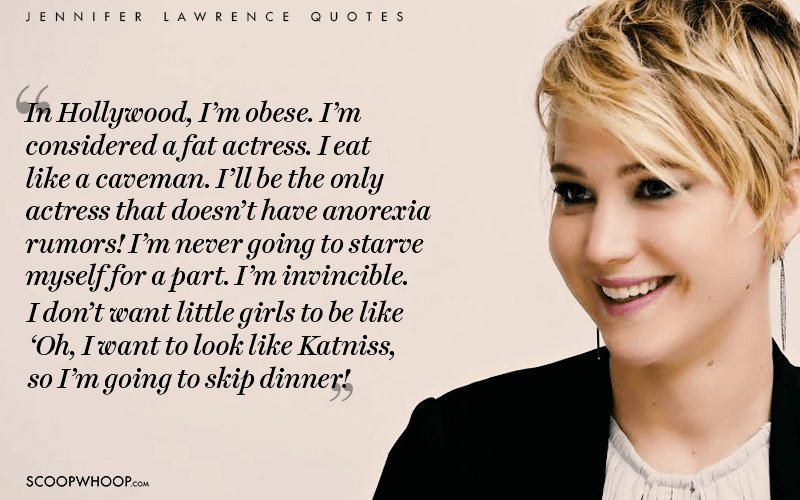 And she's embraced her true self so well. No embarrassment, whatsoever! And let's accept it, we feel this way too.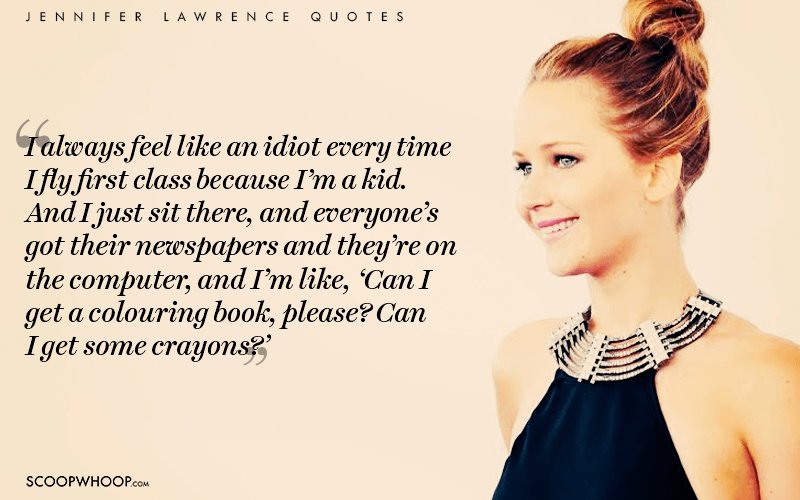 When she spoke up about the pay gap in Hollywood like a total boss.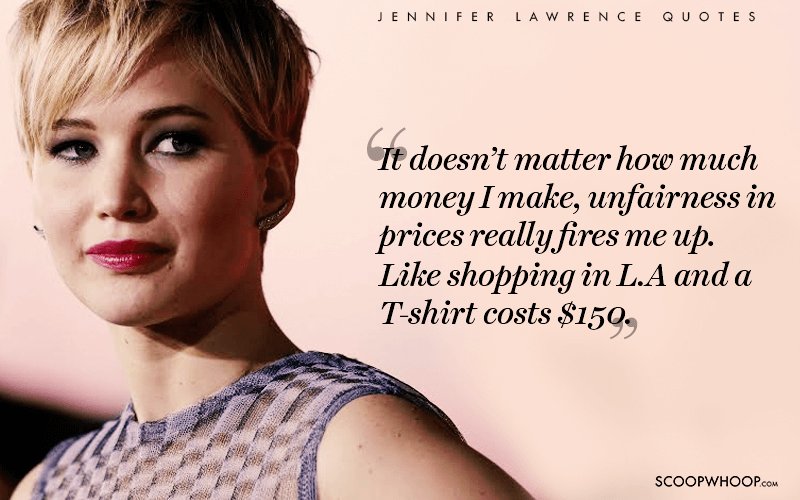 She just voiced all of us!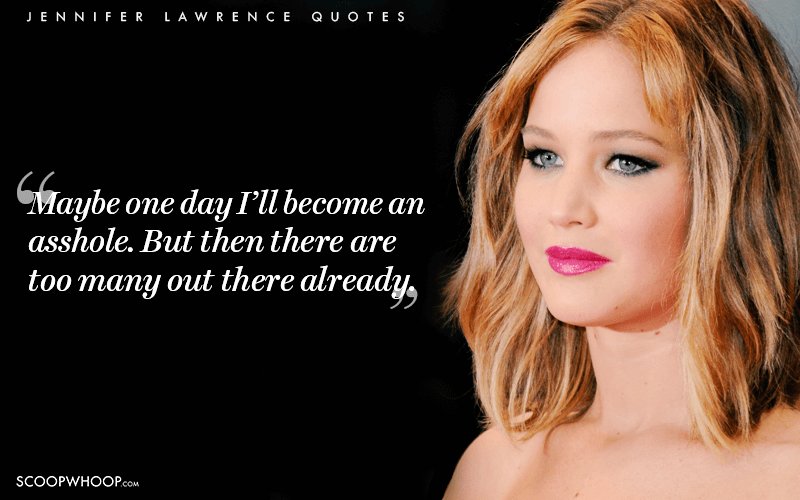 This makes us believe that she's just a normal person, like all of us.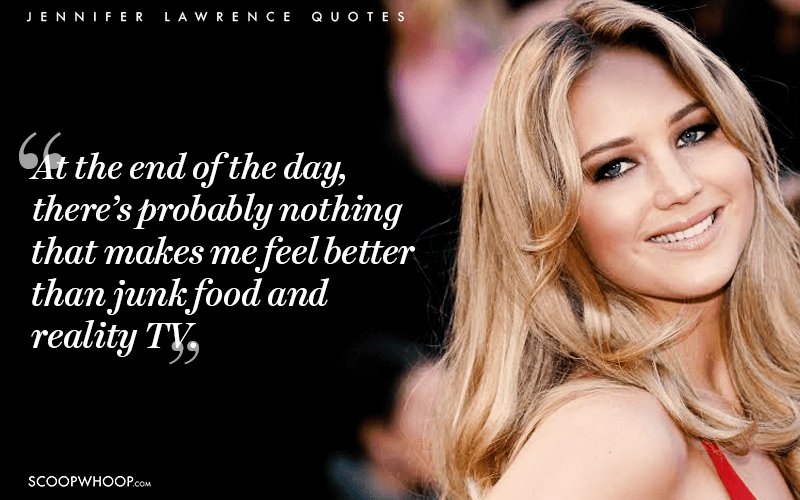 And she's modest in the most funny way.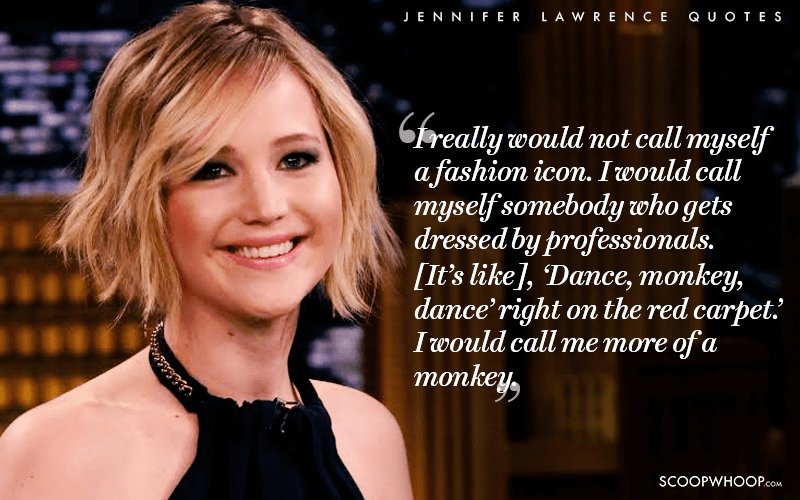 The next time someone comments on your weight, take a cue from J Law.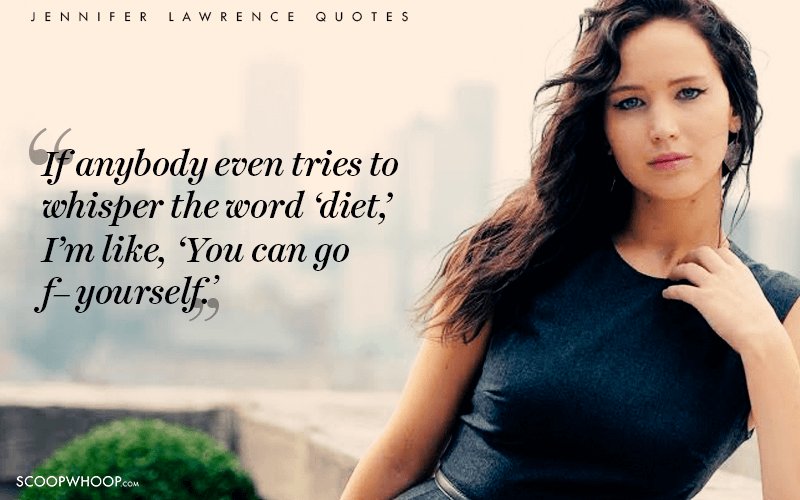 And when she expressed every woman's dilemma in the most epic way ever!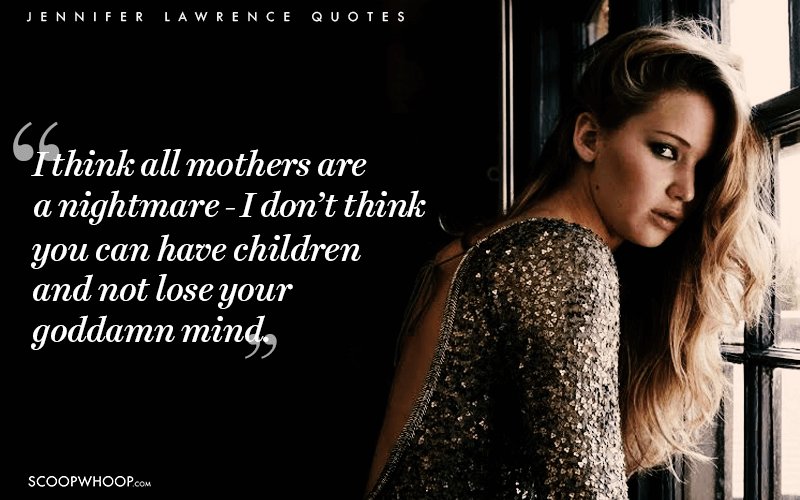 You do you, Jennifer!
Design Credits: Rohit Jakhu