With the release of Dil Chahta Hai in 2001, Indian cinema witnessed a revolution. 
Suddenly, the urban Indian became the new commercial audience. Dil Chahta Hai rewrote the rules for success and opened new avenues for film makers to explore. 
The early 2000s was also the time that witnessed the rise of the remix culture. From Aaja Piya Tohe Pyaar Doon to Kaanta Laga, all the old songs were back in vogue, this time with catchy beats and music videos you just couldn't ignore.
By combining these two popular elements of that time, Sujoy Ghosh carefully crafted a film that appealed to the urban youth, using the music they had grown up loving.
Jhankaar Beats (2003) was made as a tribute to music composer R.D. Burman and gave us the gift of a brilliant musical duo, Vishal-Shekhar.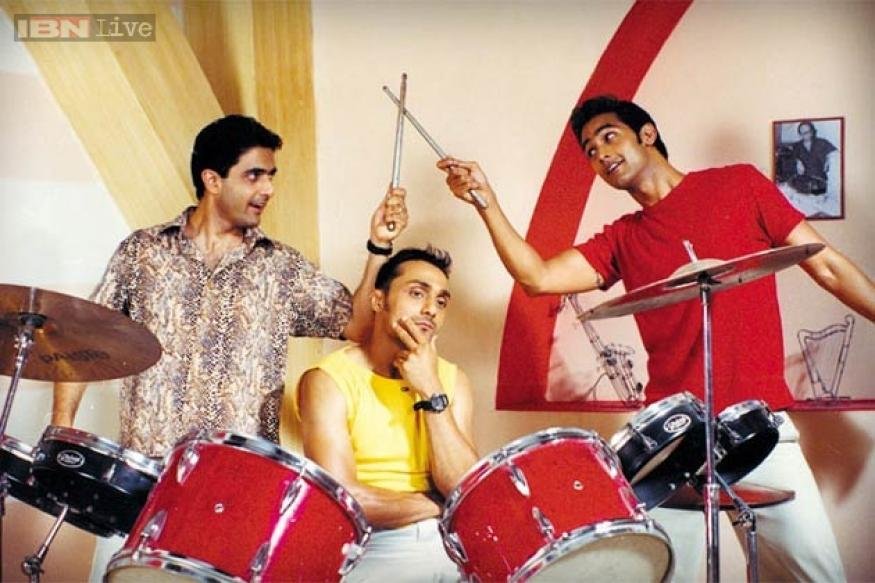 The film's characters were the urban youth, the ones who had moved away from the 9-5 work culture. Their language was colloquial, a comfortable mix of English and Hindi, and their lifestyle was much more liberal that what they had grown up seeing. Most importantly, their music taste was not defined by what was trendy or cool. If it was good, they'd listen to it! 
Deep (Sanjay Suri) and Rishi (Rahul Bose) are co-workers and friends who bond over their love for R.D. Burman. They want to win the music competition, Jhankaar Beats, and spend a lot of time working on their music. 
While Deep is married with a child and a second one on its way, Rishi is struggling with marital problems at home. The film juggles all aspects of their lives as a whole, be it work, family or their common passion for music.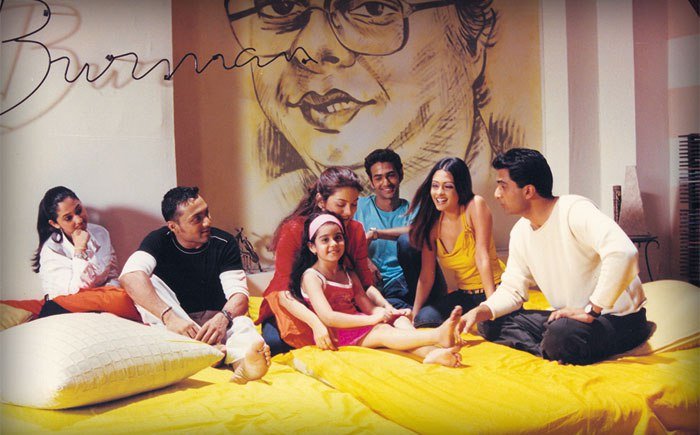 Jhankaar Beats came at a time when every possible old Hindi song was being remixed. But the film's music did not solely rely on the remixed numbers.
This was one of Vishal-Shekhar's earlier films and while they recreated some old numbers, their original songs like Suno Na and Tu Aashiqui Hai added a certain zing to the album. 
The duo even won the 'Filmfare RD Burman Award for New Music Talent' for their work on this album.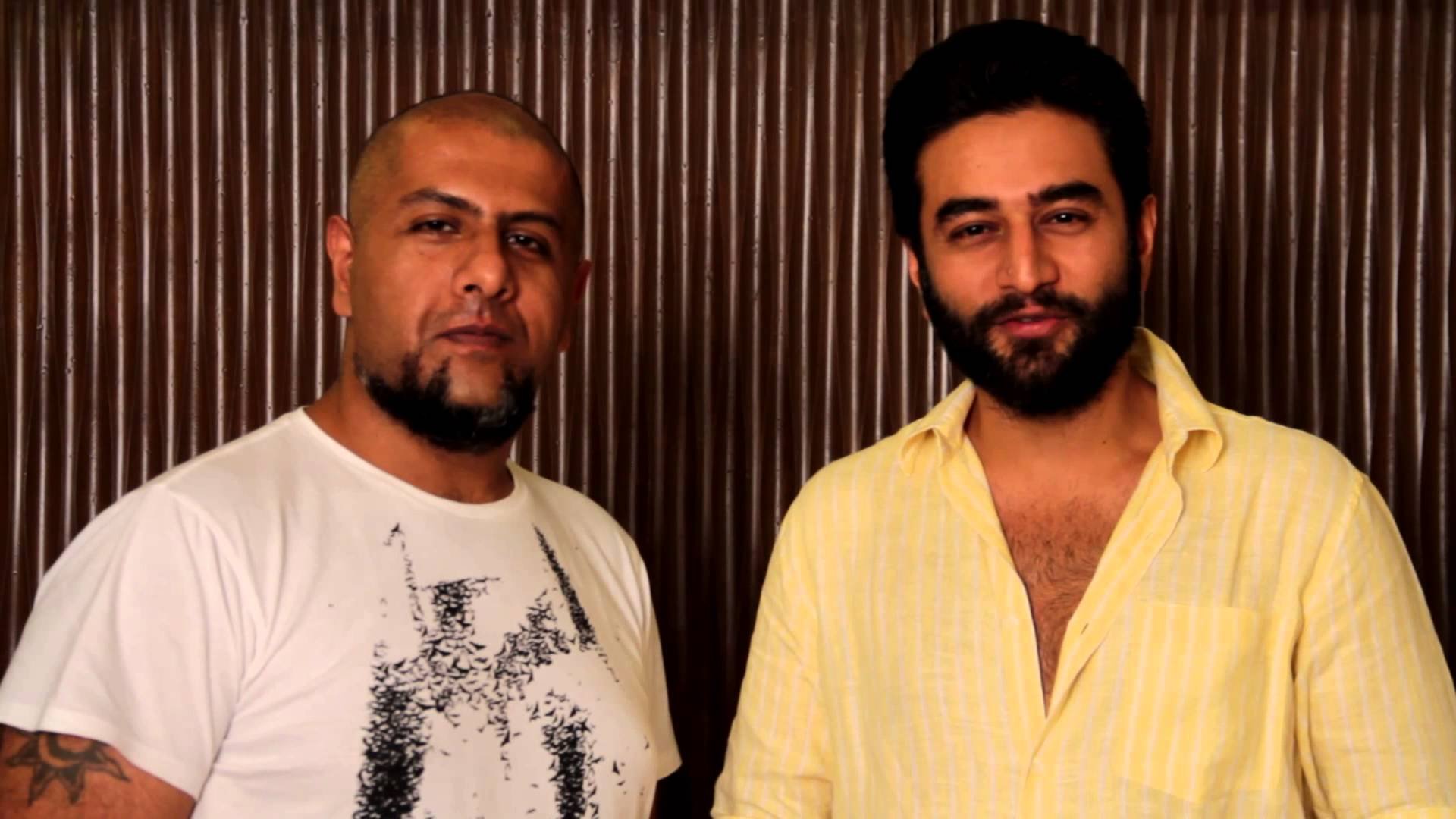 Today, Rock On!! (2008) is remembered for the way it mixed music with its story. The band members coming back together after years to finally realise their dream. But if you think about it, Jhankaar Beats was actually drawn on similar lines. 
The two primary characters have been trying to win a coveted competition for two years but they find their harmony only when they finally get the third member. 
Sanjay Suri and Rahul Bose were perfectly cast in the movie that spoke to the generation that believed in their ethos.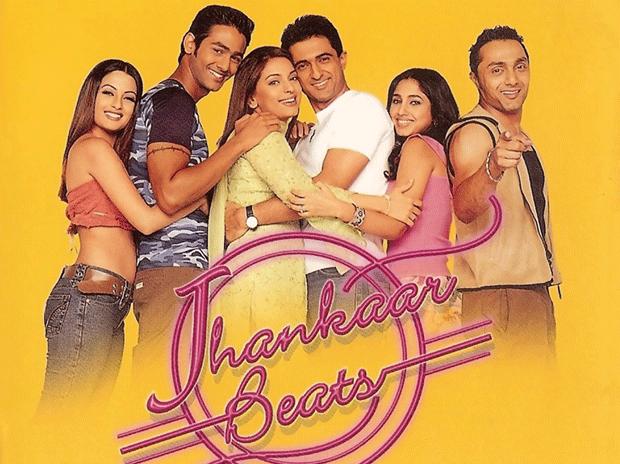 Even after all these years, Jhankaar Beats does not feel dated. 
The film from 2003 can be viewed in 2018 and nobody would guess that a film with such urban sensibilities was made more than a decade ago. 
The film did not create history at the time but with time has grown a cult following. The film was probably a little ahead of its time but it significantly contributed to the revolution that was slowly stirring in Hindi cinema. 
As compared to 15 years ago, films for a niche audience have a better chance at success, now. But the seed of this revolution was planted in the early 2000s. And Jhankaar Beats was a proud contributor to that revolution!