Before I commence, I would like to thank JK Rowling for bringing Harry Potter into our lives. The magical world has been nothing short of a revelation and we muggles are proud to call ourselves 'Potterheads'. Apart from being an impeccable author, Rowling is an absolute humanitarian. Her contributions towards society have left us with nothing but utmost respect for her.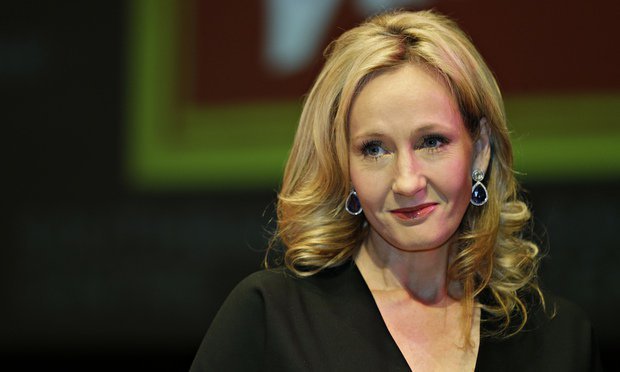 Being the good person that she is, Rowling never fails to oblige her fans. Recently, an avid fan asked her for a wish and boy, was she granted more than that!
A Twitter user Kate posted this heartwarming image: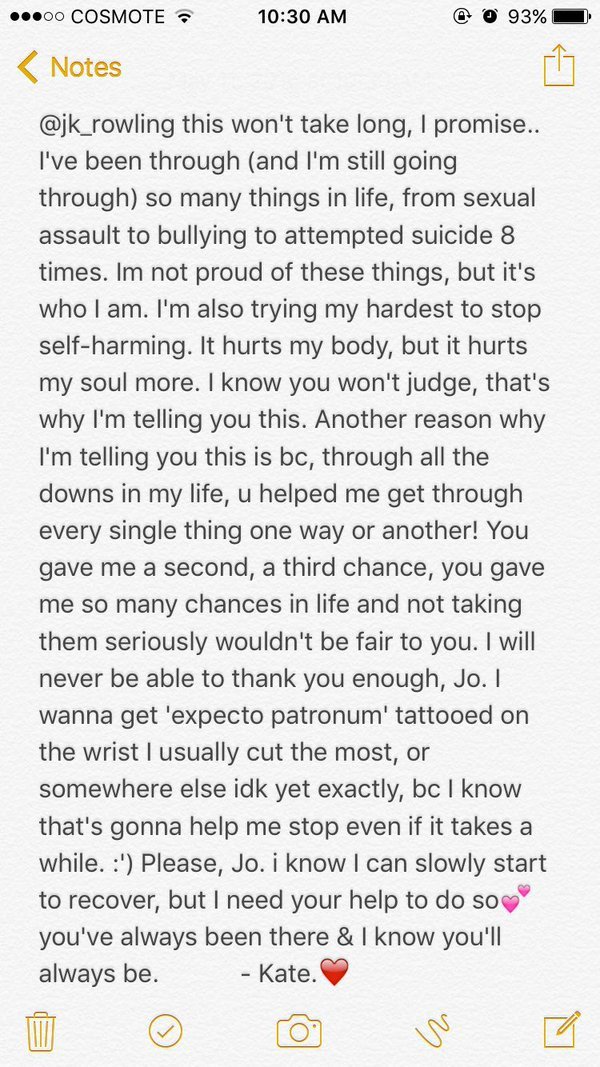 She tweeted the above image to Rowling:
Kate was going through tough times and was a victim of bullying. She even attempted suicide multiple times and had been harming herself because of all the hate. 
…I've been through (and I'm still going through) so many things in life, from sexual assault to bullying to attempted suicide 8 times.
A lot of people go through this everyday, but their voices go unheard because they are suppressed by fear, shame and guilt. However, Kate had the courage to come out and speak up about these issues. She thanked Rowling for being her saviour and requested for a spell 'expecto patronum' to be written in her handwriting. She wanted to ink this memory on her forever, by getting a tattoo done.
…You have given me a second, a third chance, you gave me so many chances in life and not taking them seriously wouldn't be fair to you. I will never be able to thank you enough, Jo.
And what do you know! JK Rowling waved her magic wand and granted Kate her wish by saying this:
In a society full of people who have been wronged, this feels like an absolute win. Kate got the wish of a lifetime and Rowling won a million hearts all over again. People like her set the perfect example of an 'idol'!