Yesterday Jennifer Lopez stunned Versace's Spring 2020 show as she trotted down the runway in  her iconic green flowy chiffon dress. 
Jennifer Lopez's iconic green chiffon dress, that created Google images is repeating history by breaking the internet, again.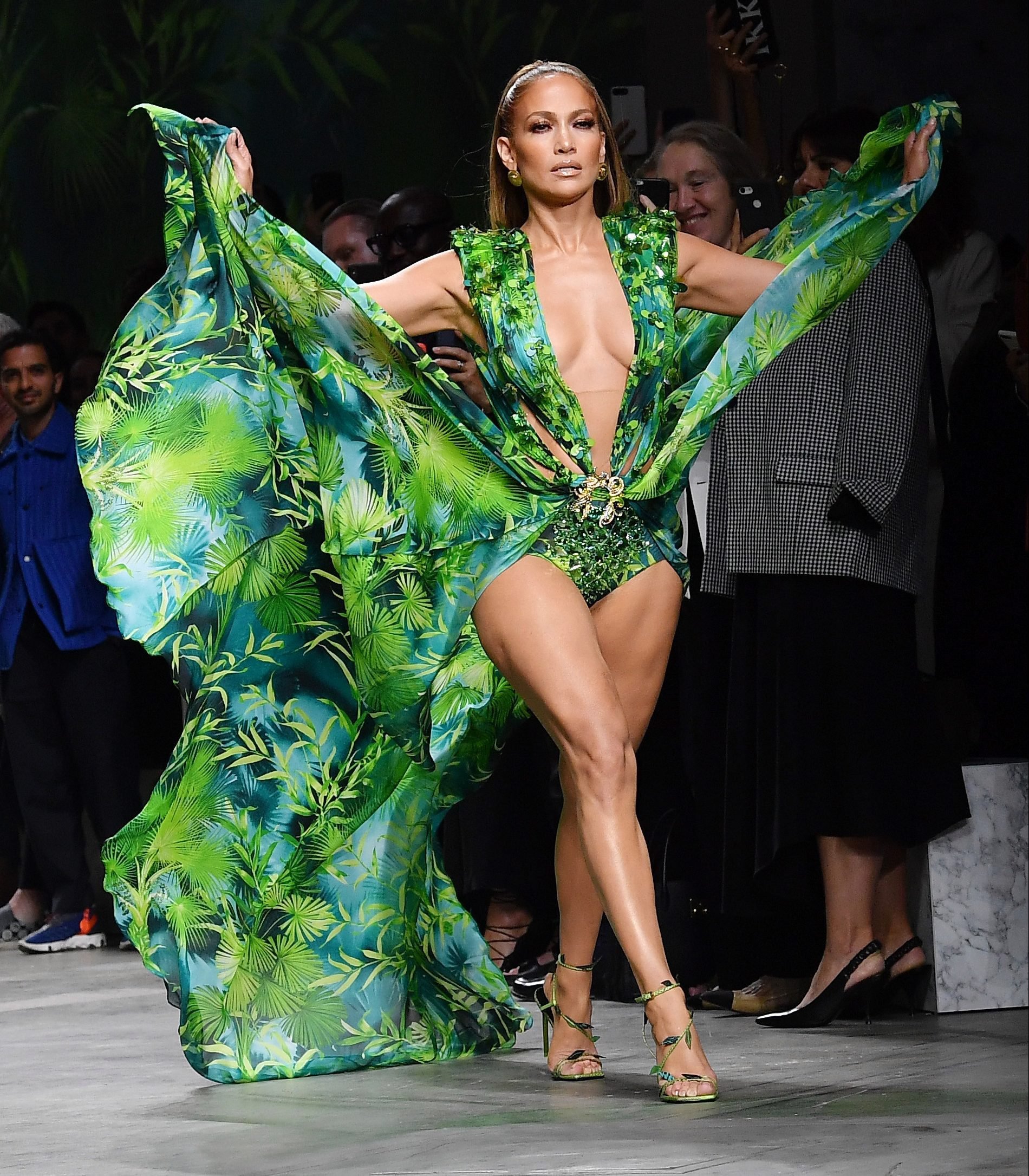 Towards the end of the Versace show, as the lights were dimmed and the crowd was holding their breath for the showstopper, Donatella's voice filled the room asking Alexa to show her the green dress from JLo's 2000s Grammy appearance. 
The show stopper's flowy gown in yesterday's show was inspired by the one that she wore to the Grammy Awards in 2000.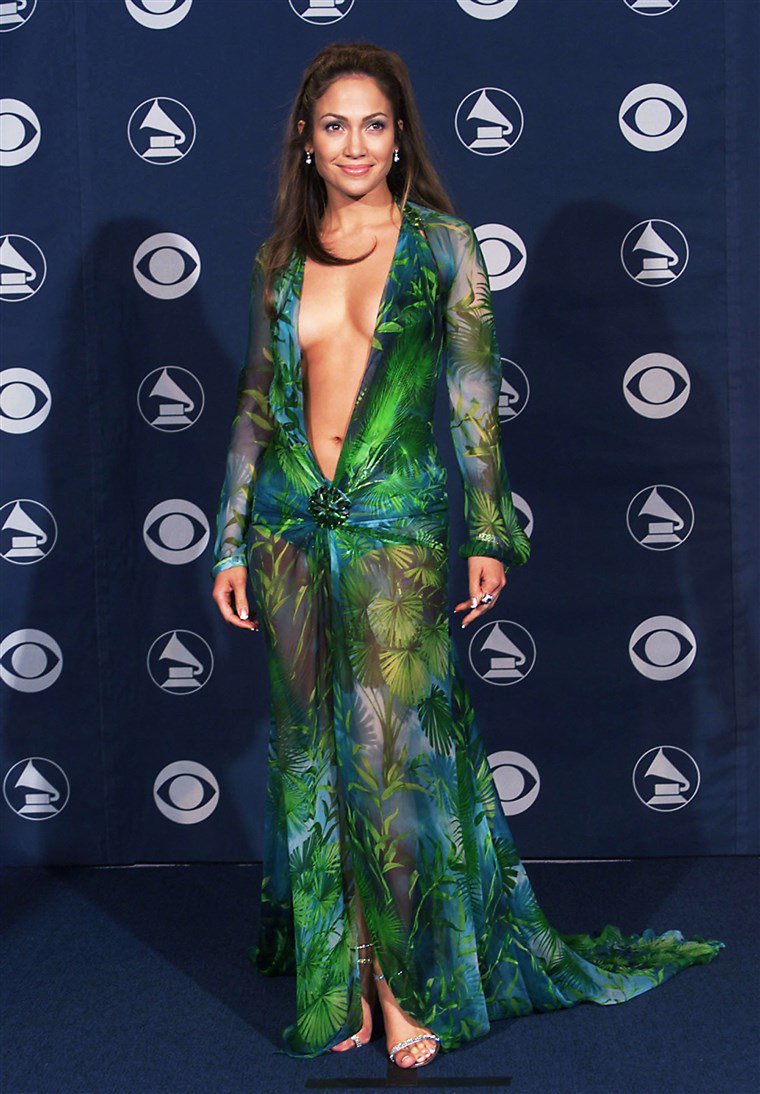 Her iconic dress led to the creation of Google Images after it literally broke the internet, because too many people searched for "JLo" and "Versace", causing complications in Google.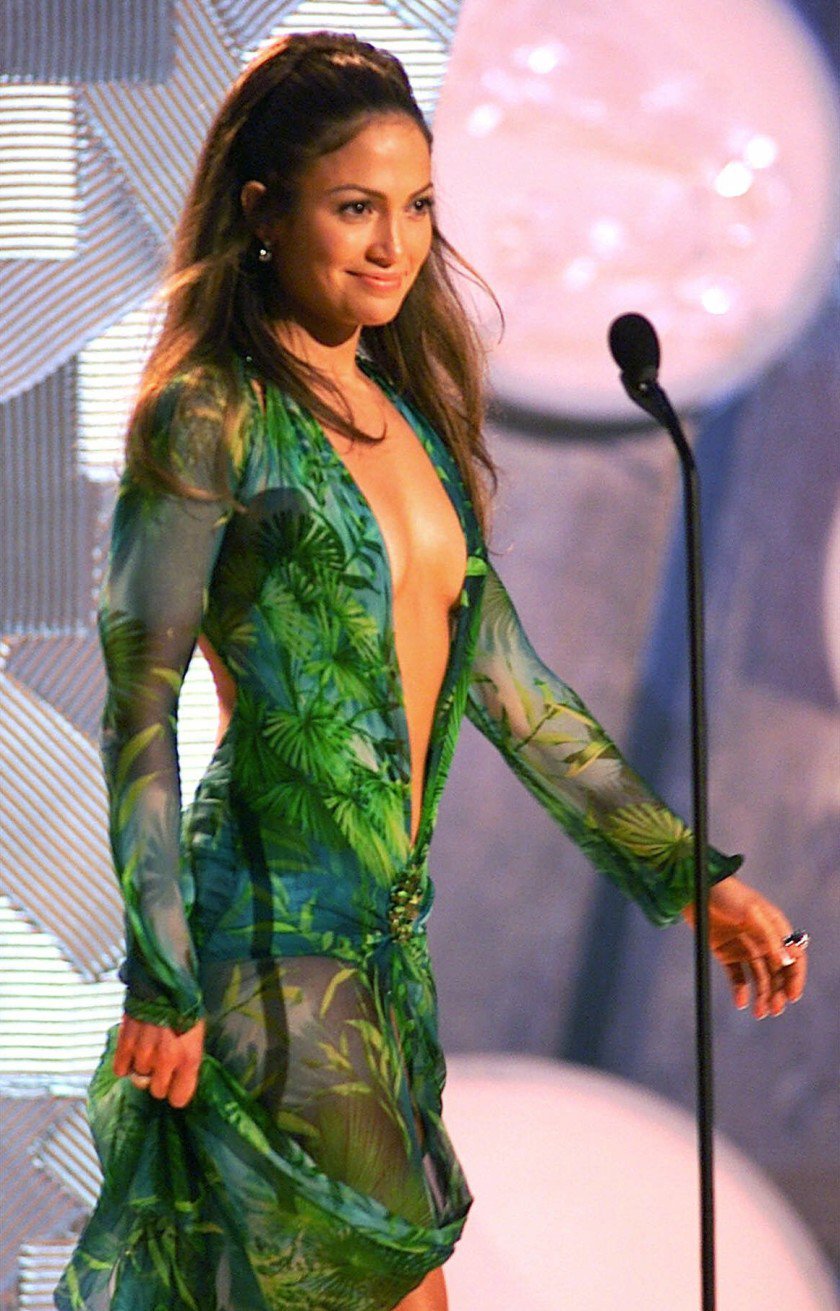 According to Variety, former Google CEO Eric Schmidt in a 2015 essay that the need for photo aggregation confirmed: 
It was the most popular search query we had ever seen. But we had no surefire way of getting users exactly what they wanted: J­Lo wearing that dress. Google Image Search was born.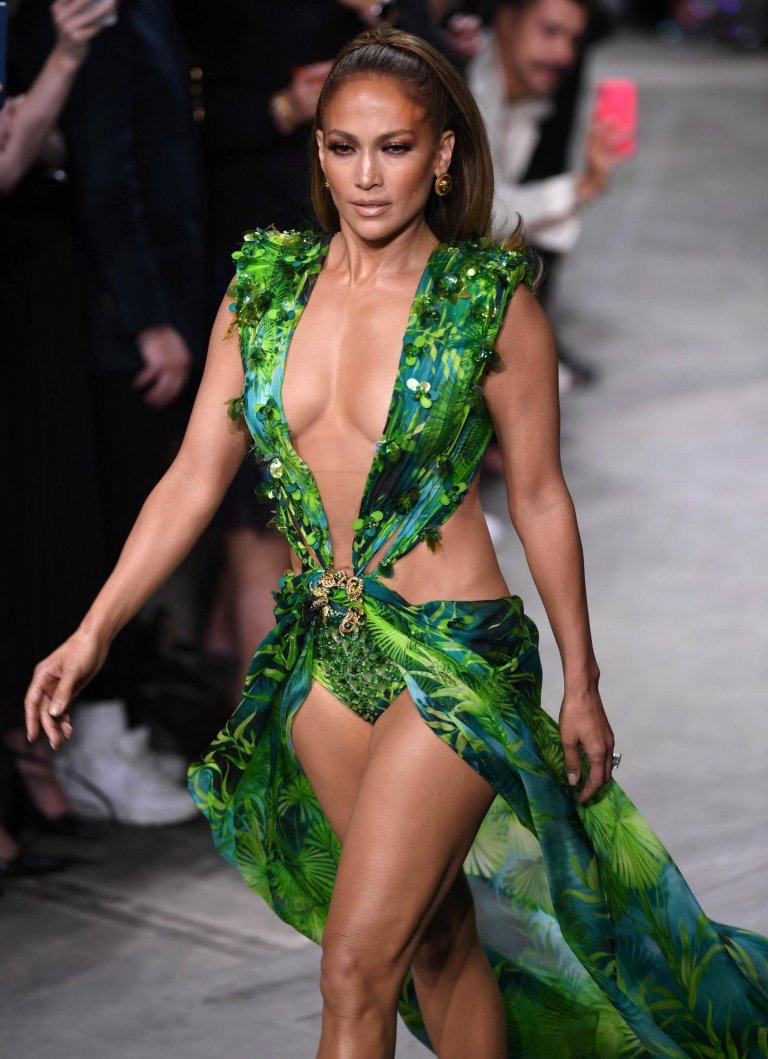 Well 20 years later alot has changed but JLo rocking the flowy chiffon green dress has once again broken the internet.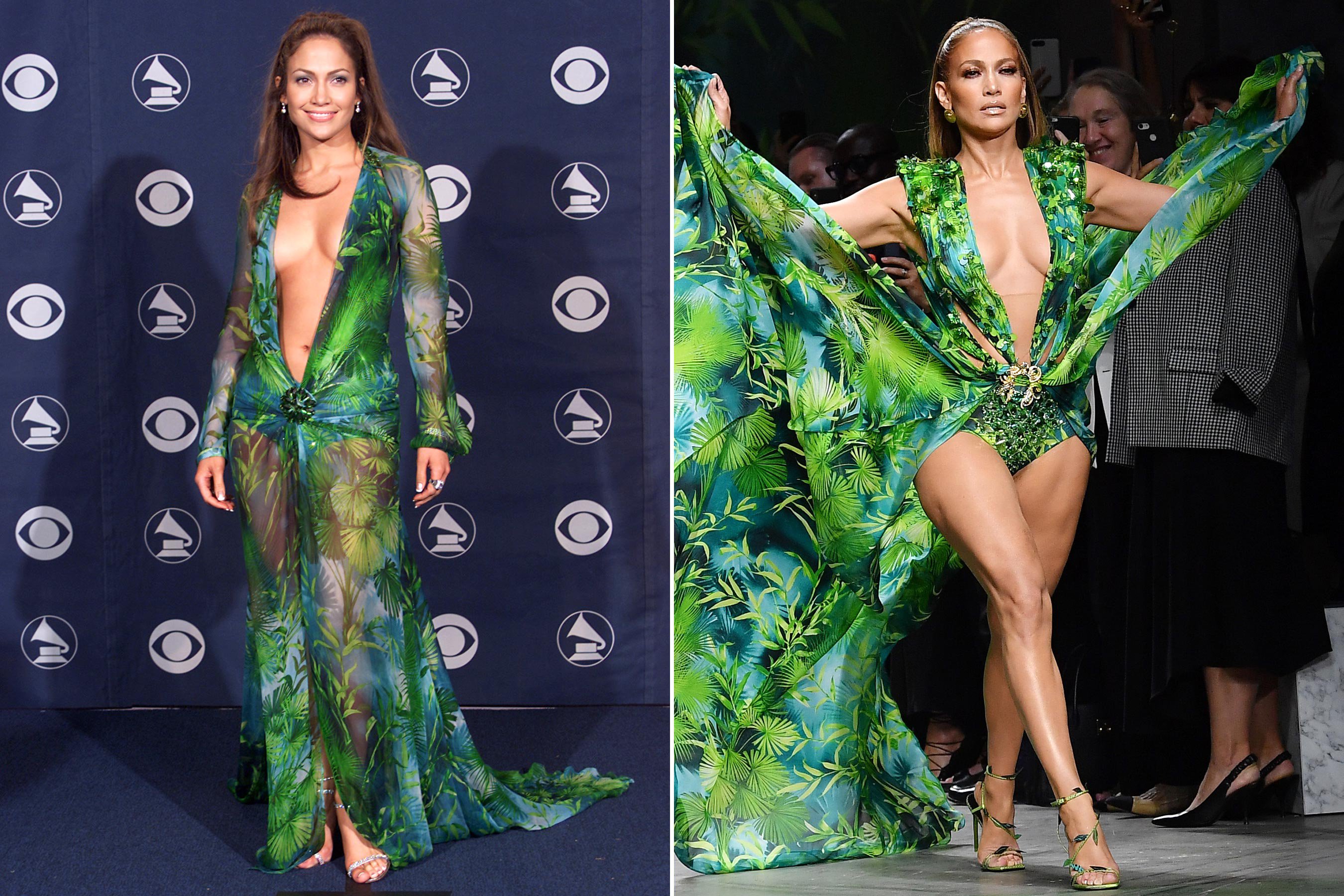 As Netizens witnessed JLo and Versace recreate history, they bowed down to the queen: