Films generally serve as an escape for the audience, while sometimes they act as a mirror for the society. And very rarely do they draw you in by being totally relatable and carry you to a different world. Released in 1992, Mansoor Khan's Jo Jeeta Wohi Sikandar was that rare film.
One thing I learned from the film was the word 'gold-digger', which I would associate with anything close to Pooja Bedi's character. In an era when my parents constantly kept nagging me that I wouldn't learn anything from the hours spent watching movies on TV, this was an answer. A clumsy one. It's funny how in a movie as dense as this one, I remember this one banal detail many years after its release. There are a lot many people who did their bits right to make the movie as good as it is, but the movie remains memorable for me because this was my discovery of Aamir Khan in his element.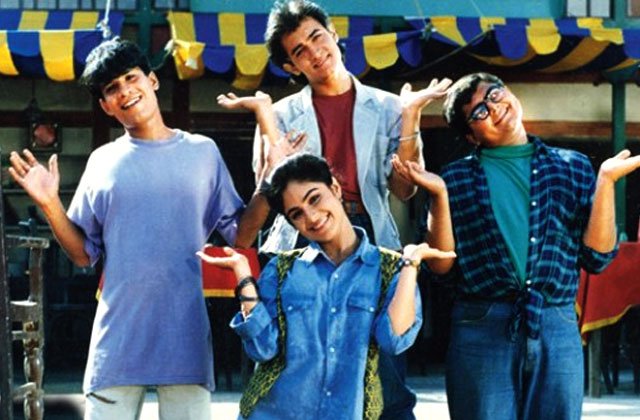 It remains fresh even after a quarter of a century because of its depiction of campus life. Used to seeing college through the lens of Ram Gopal Varma's Shiva, or umpteen Gulshan Grover characters, it seemed to me that Indian colleges were only a breeding ground for bullies. It was either that, or it was about an Akshay Kumar hitting on Raveena Tandon or Karisma Kapoor. It was easy to see that even though Bollywood made a lot of movies based in a college campus, they were made as someone's 'idea' of a college campus. And therefore, Mansoor Khan's worldly outlook helped as he cherished the little stories of brotherhood, friendship, first love on campus without a bald Paresh Rawal popping in at any moment.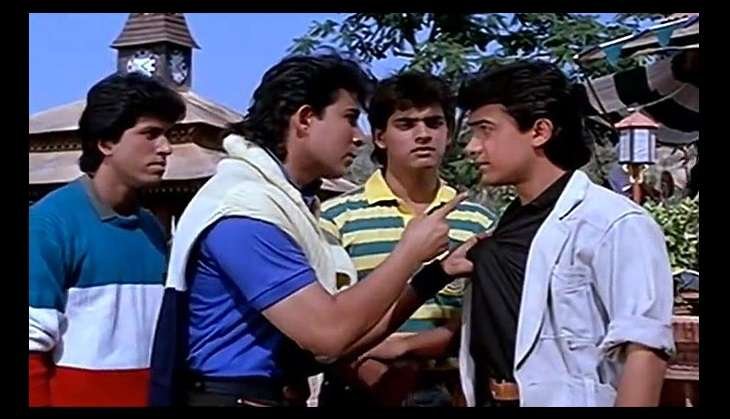 This was a film by the youth, for the youth, and it shows up in the little moments like a college gang hanging out at a neon-lit ice-cream parlour with pop music playing. A bunch of 'cool young men' applying gel in the hair, using deodorants like extinguishers on themselves. In certain ways aspirational, we all wanted to study in Rajput college, even though it was with the kids from Model College that we actually identified with. The stars in our eyes, as we saw the girls from Queen's college, all school and college boys know that feeling. When Sanju, Maksood and Ghanshyam buy those cigarettes and mint candy to impress the ladies, we've all been there.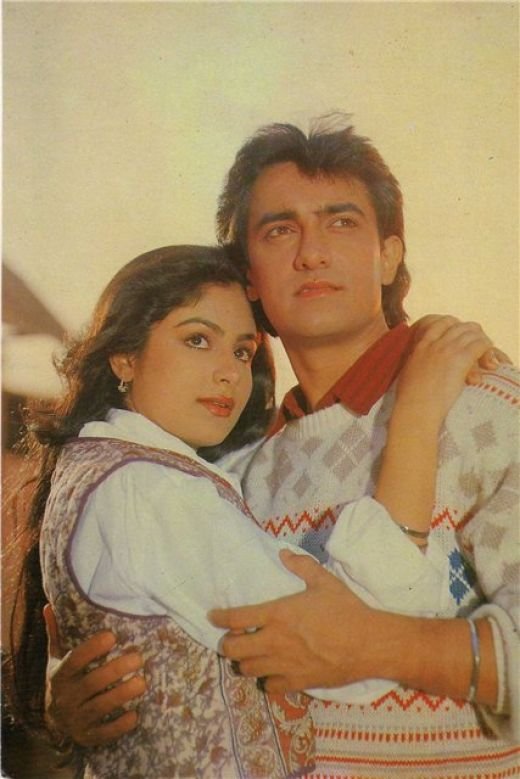 Which brings me to Sanju, our protagonist. Far from a Hindi film hero mind you, Aamir Khan's character is the black sheep of the family. Neither good at academics nor sports like his brother Ratan, he goes about his aimless life fleecing his best friend Anjali, picking fights with rival schools and eyeing the 'angels' from Queen's college with his close friends. And all this changes with one incident, which forces him to participate in the annual inter-collegiate cycle race. "Come on Sanju! Change the gear…Top gear!" still gives me goosebumps.
The film also got the arc of a sibling conflict quite right, where things are hunky dory at one moment and suddenly you're on either side proving who is the tougher guy. Obviously, it ends with the elder sibling beating the shit out of the young one. And then little moments when the young one's pants get pulled down while cycling, or when the elder brother disappears in an abandoned fort leaving the young one in panic mode. The sequence ends with the young one punching his elder brother with his small, harmless hands and then a tight hug between the two. Mansoor Khan captured the warmth of brotherhood.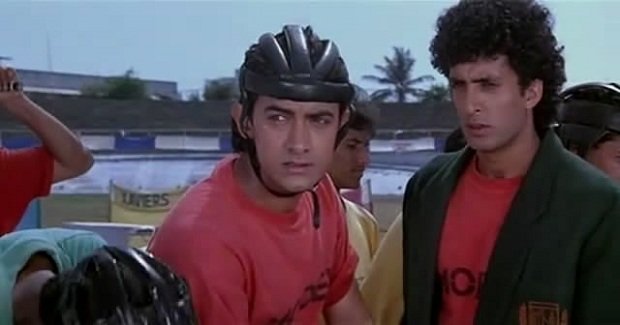 Pehla Nasha was, is and will remain the number one Bollywood song which encapsulated the intoxication of first love quite literally. The song's immortal piano riff in the beginning, Udit Narayan's vocals oozing charm, Aamir Khan's boyish energy and Majrooh Sultanpuri's words like Ek kar doon aasman aur zameen – summing up the million possibilities of adolescence. Jatin-Lalit's songs were thematically spot-on as was evident in the inter-college dance competition. Hum se hai saara jahaan likened the song to the traditional, uptight ways of Xavier's, Jamaa ho yaaron spoke of how rooted Model college was, and Naam hai mera Fonseca rightly captured the spunk of the 'rich kids' from Rajput and Queen's with elements of rock 'n roll.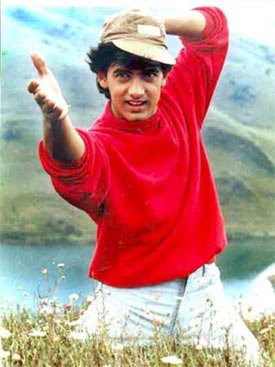 The film might be famous as a sports drama, because of that heart-stopping climax featuring an extremely well-shot cycle race, but I along with other kids from the 90s will always remember this movie for bottling up the exuberant spirit of youth and campus life in this two and a half hour film. Many years on, when we pick up the film's DVD, there will be an Asrani within us who will look at it with tears in our eyes and say, "Ramlal ji aaj main bhi maan gaya, jo jeeta wohi sikandar" and then sob some more.