Remember "The One with Ross' Wedding"? Joey and Chandler went on a trip to London that provided us a brilliant insight into their everlasting friendship. Matt LeBlanc went to see Matthew Perry star in The End of Longing in London recently. To mark this awesome reunion, they even decided to click a picture together.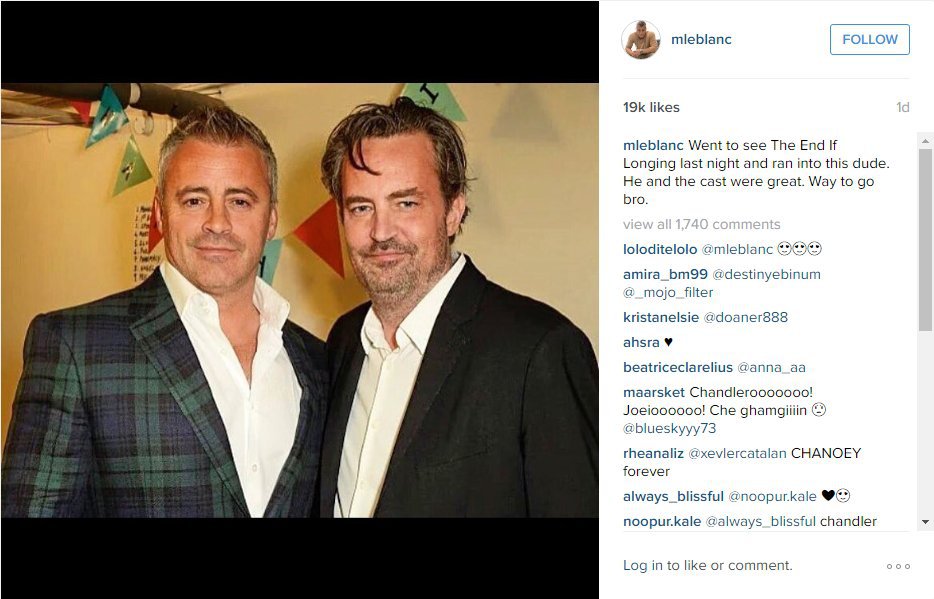 I love how Matt says that he just ran into this dude.
We hope that Joey wasn't the touristy tourist we saw in FRIENDS. A few weeks ago, we got the much awaited FRIENDS reunion but without Chandler it felt a little off. Now we finally have the two best characters on the show coming together.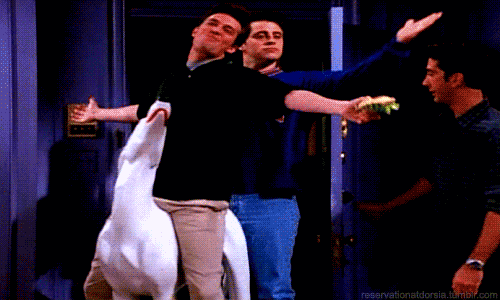 JOCHAN ARE BACK! WHAT A TIME TO BE ALIVE!