John Cena is a wrestler, actor, rapper, host and 'invisible'.
He is also random.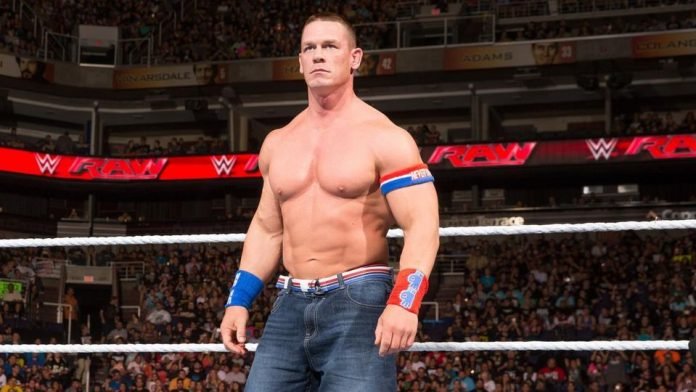 For reference, we have three recent posts from his Instagram account. 
So, you have a picture of Daler Mehndi doing tunak tunak tun.
Kapil Sharma doing baba ji ka thullu.
And Sachin Tendulkar doing rounds of the stadium on shoulders of his teammates. 
Apart from Sachin, who scored his maiden international century on this day, none of the above make sense (actually, if you think about it, this pyaar for Sachin is also a bit strange). 
Understandably this was too much for people to process, which is evident by their comments.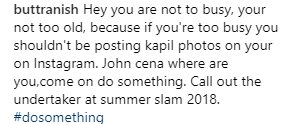 John Cena's bio on Instagram says:
'Welcome to my Instagram. These images will be posted without explanation, for your interpretation. Enjoy.'
That kind of explains why he does what he does. 
And the randomness isn't new to him, he has been doing this for a while now. 
This caption-less weirdness gives us life John, please keep at it.