I remember attending a poetry competition in Delhi, a few years ago. The event ended with the chief guests coming on stage to give away prizes. The panel of chief guests comprised of noted Hindi and Urdu lecturers from reputed universities, writers and authors. However, from what I could make out from my seat right at the back, the crowd had clearly reserved the loudest cheer for a rather unsuspecting man, not an inch taller than 5 feet 5 inches, and most definitely not a scholar or a poet. 
Dressed in a pathaani kurta-pyjama, the man introduced himself as Johnny Lever, before immediately sending the crowd in splits with a typically witty one liner.
It took some time to recognize the legendary funnyman in the scholarly gathering on stage; not because he was a misfit at a poetry event but because of his child-like enthusiasm, at an age when one would expect him to hang his boots and fade into oblivion.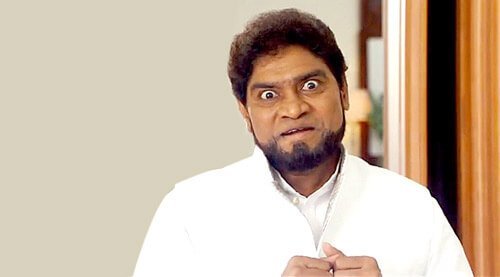 But the familiar Johnny Lever vibe began to fill the room once the veteran comic came into his own and started unleashing one funny joke after another.
That single-screen cinema person inside you wants to stand up, laugh without inhibition and maybe even whistle when you see Johnny Lever perform! Isn't that what his films have been all about?
Johnny Lever is to our generation what the likes of AIB & EIC are to the millennials. Except Lever is still relevant to the entertainment industry, even if not as active in films. Recognized primarily for his mimicry prowess, Lever had earned a fan following even before he started his Bollywood journey with Yeh Rishta Na Tootay.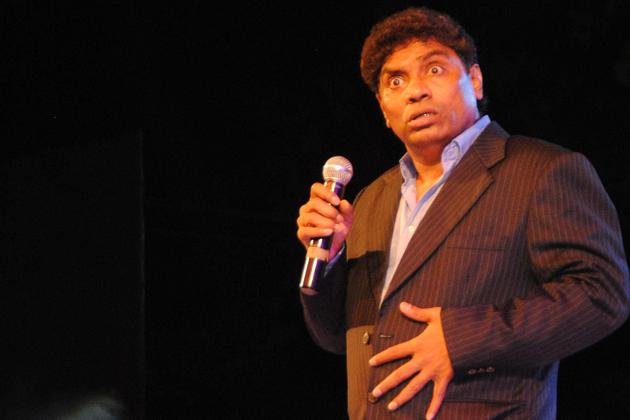 Lever's comfort with comedy is so inherent, people of all age groups develop an instant liking towards him as soon as he takes the stage. In fact, he has traveled across the country for his performances and his humour cuts across all ethnicities and states. It's his gift of picking up languages, immaculately observing people and effortlessly expressing things that made him the biggest name in stand up comedy, back in his time. 
What sets Lever apart is the fact that his style of comedy is more facial and tonal. 
Inspired by comic actors like Johnny Walker, Kishore Kumar and Mehmood, a young Lever would practice and mimic people for hours. He played with his expressions until people finally burst out in laughter!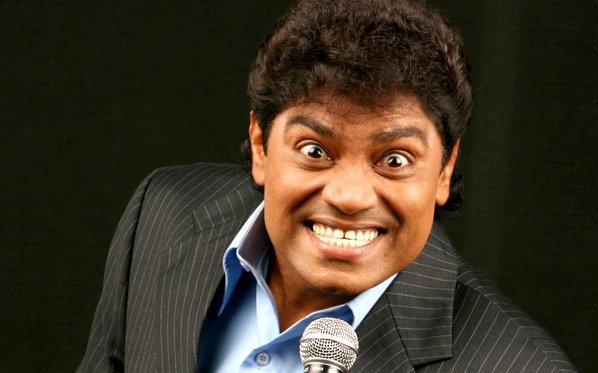 While most remember Johnny Lever for his golden phase between the '90s and the early 2000s, what people don't know is that he sold pens on the streets of Mumbai at one stage in his life. But even then, he was not bereft of humour. He would attract the attention of people by his mimicry skills and get them to buy those pens. 
What also remains out of common public knowledge is that as days passed by and his talent became bigger, Lever began performing in musical shows organized by Tabassum Hit Parade. Eventually, Lever went on to join the acclaimed Kalyanji-Anandji troupe. And it was this one chance tour with Amitabh Bachchan in 1982 that changed Lever's life!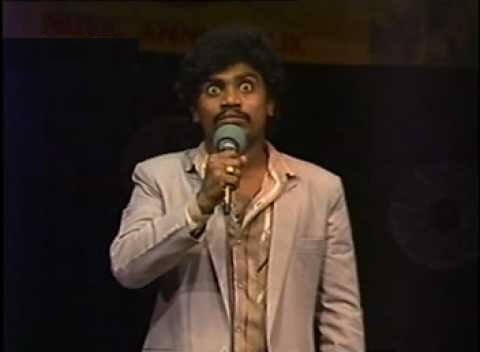 It was during this show that he was discovered by veteran actor Sunil Dutt who offered him a role in his film, Dard ka Rishta. 
In 1986, Lever announced his arrival in Bollywood by performing live at a charity function called Hope 86 in the presence of the entire film industry. As destiny would have it, it was not long before movies and commercial ads started pouring in his kitty.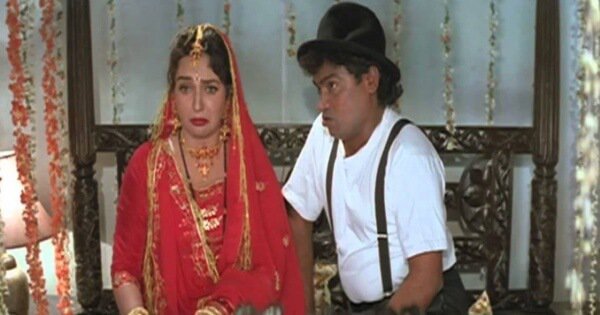 Johnny Lever made his debut with the film Tum Par Hum Qurban, followed by many hits over the decades like Baazigar, Deewana Mastana, Dulhe Raja & Ishq among others. Johnny Lever in his three decade-long career has given us many memorable characters like 'Chotta Chattri' & 'Aslam Bhai' and unforgettable dialogues like "Abba Dabba Jabba" (Judaai), "Yeh aap par itne phool barsaingi, itne phool barsaingi … ki aap bloody fool ho jayenge" (Ishq) etc.
There was a phase in the '90s when no rom-com in Bollywood could be conceptualized without Lever playing a part in it. His characters were written for him, given as much time and screen space as any other important part in the movie, and Lever justified it with utmost sincerity and hilarity. 
However, Johnny Lever's shelf life in Bollywood can be credited to the fact that there was a method to all his quirk and madness.  
Lever, despite working in more than three hundred movies, never ended his fling with the stage and live shows. It's his continuous practice of his art form that helps him polish and reinvent himself as an actor and entertainer. And one such proof of his stage presence and wit is his iconic Michael Jackson act at the Filmfare Awards held in 1999. 
But even after all these years, one wonders where Johnny Lever fits in the industry today?
He's not the quintessential Bollywood comedian anymore. Neither is he doing character roles. And yet, he keeps coming back with films like Golmaal 3, All The Best, Dilwale and It's Entertainment. The industry has changed manifold since the turn of the decade. There are no special parts being written for the funnymen like Lever and Rajpal Yadav. The great Bollywood formula of the '80s and '90s has changed completely. The quintessential Bollywood comedian is now unemployed!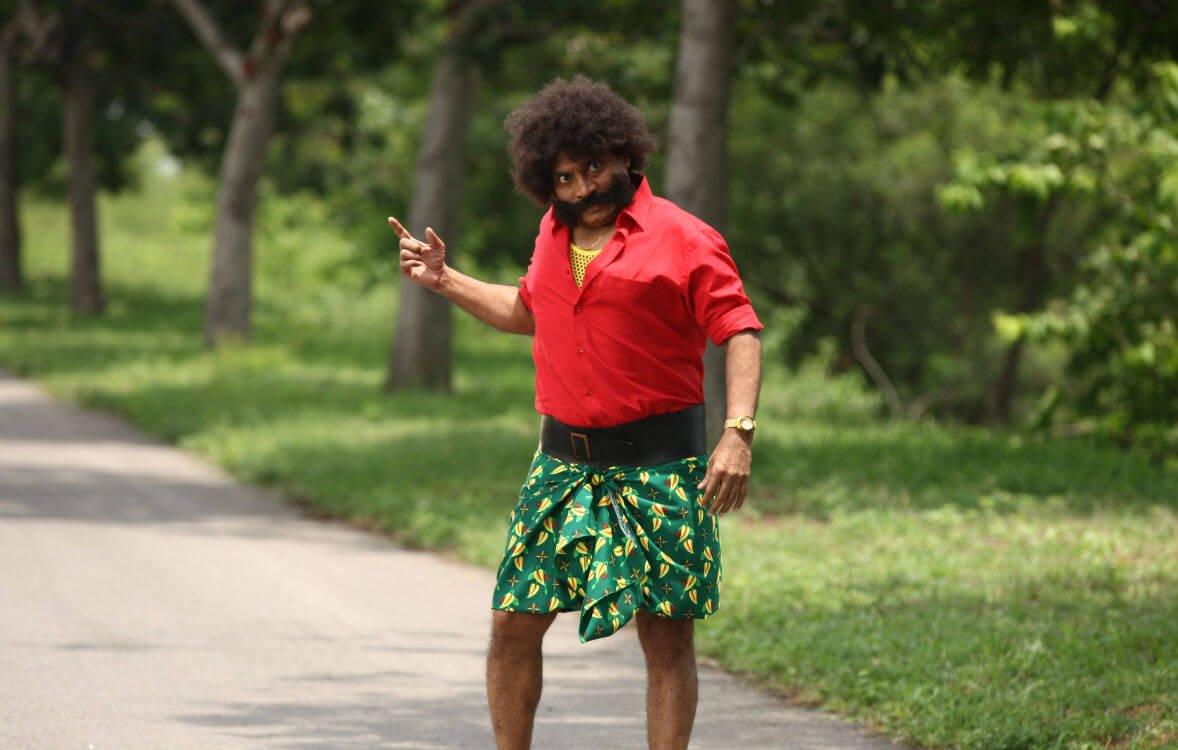 So what's left for Johnny Lever to achieve in this new mix of things? What's left for him to accomplish and prove? Why doesn't he just hang his boots like many of his other contemporaries?
He doesn't because he was never just a comedian!
From the time when he would have 10 releases a month to now 10 releases in as many years today, Johnny Lever's priorities have changed. More than the changing trends of the business, Johnny Lever has himself consciously decided to slow down. He has become more selective in his work and more inclined towards his family life.
Today, Johnny Lever is more than just a comedian or an actor. Today, he is the president of the Cine and TV Artist Association (CINTAA) and also the Mimicry Association of Mumbai (MAAM). He has a chestful of various cine awards and acknowledgements for his contribution to Indian stand up comedy.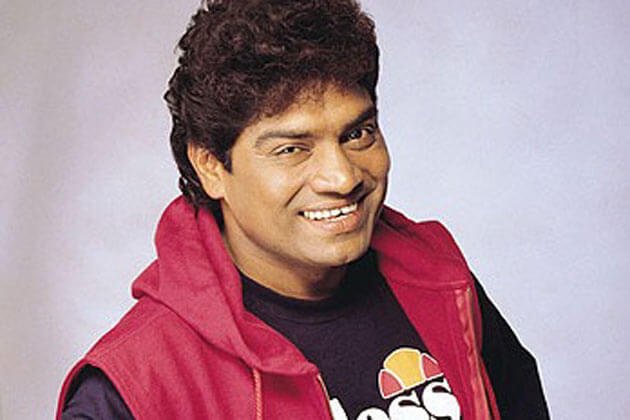 More than anything else, today Johnny Lever has a highly satisfactory life story to tell! 
Happy birthday, legend!