From heartbreaks, struggles and sacrifices, to fame, brotherhood and love – the Jonas Brother's documentary, 'Chasing Happiness' is making our inner-teen spiral out of control. Here are some of the biggest moments from it-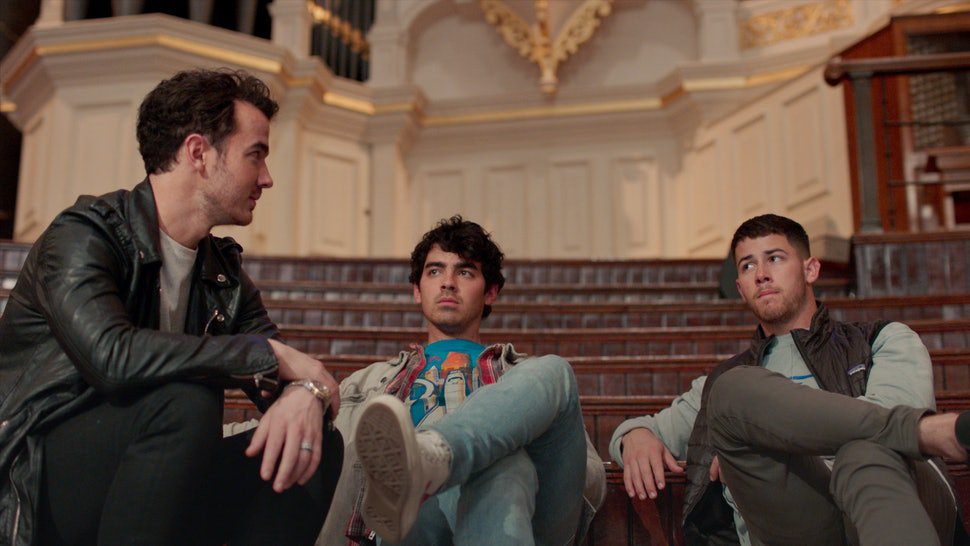 1. The Love Bug song was about Miley Cyrus all along.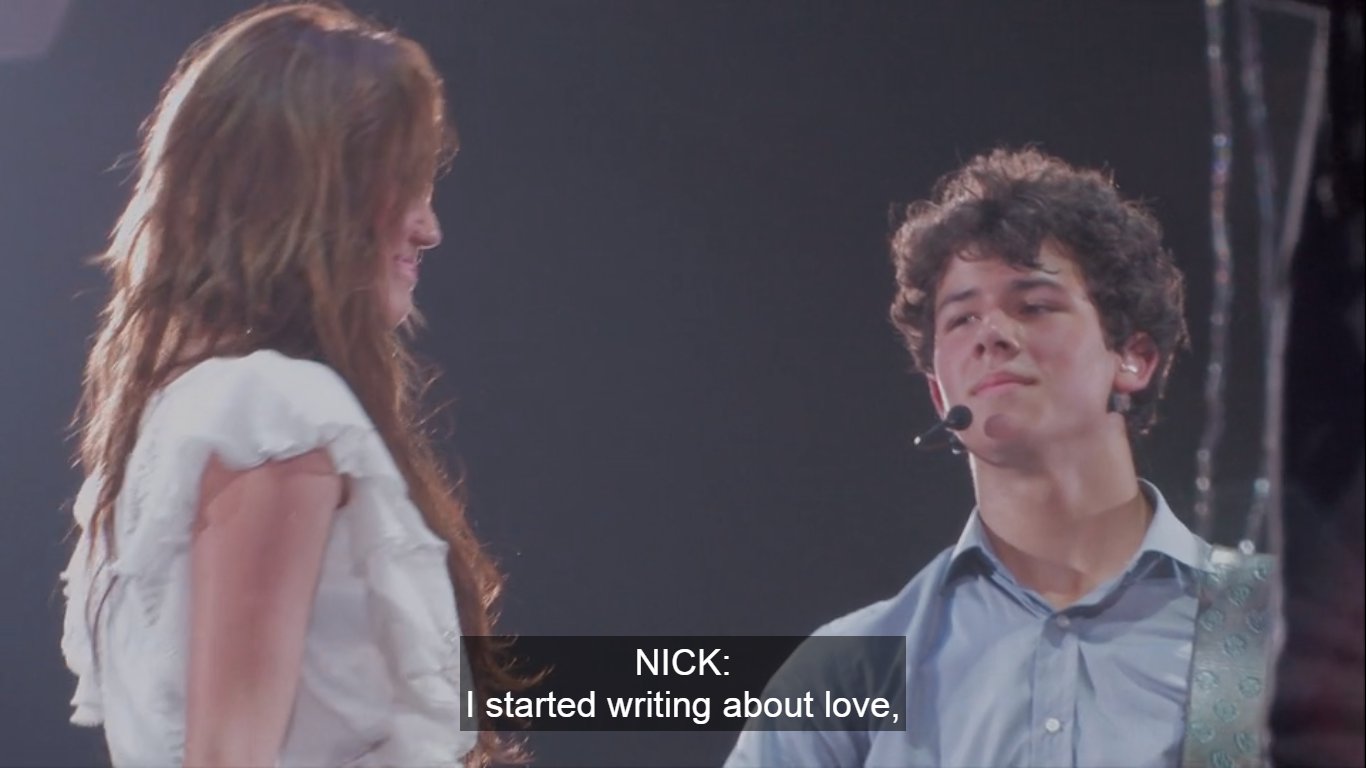 Everybody together now, awww.
2. The Jonas Brothers admitted that the Disney show, 'Jonas' was a mistake.
In a drinking game that involved answering hard questions about their relationship, Nick admitted that the Disney show was a 'bad move' as it stunted their growth. Kevin further explained that the show, which was meant to keep them relevant when they are not touring, ultimately made them look 'uncool' and 'younger' as opposed to how they were.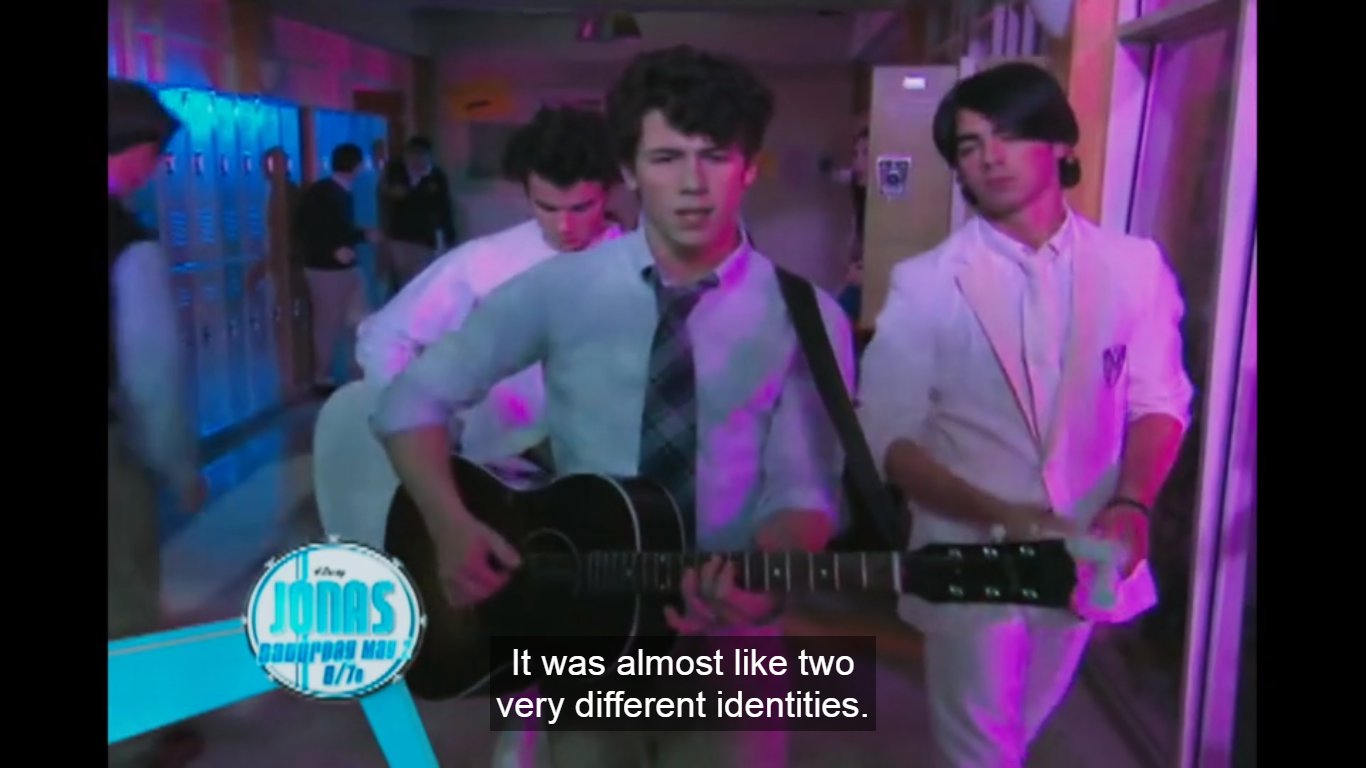 3. Nick's diabetes diagnosis as a 'life-shifting moment for everybody' broke our already fragile hearts.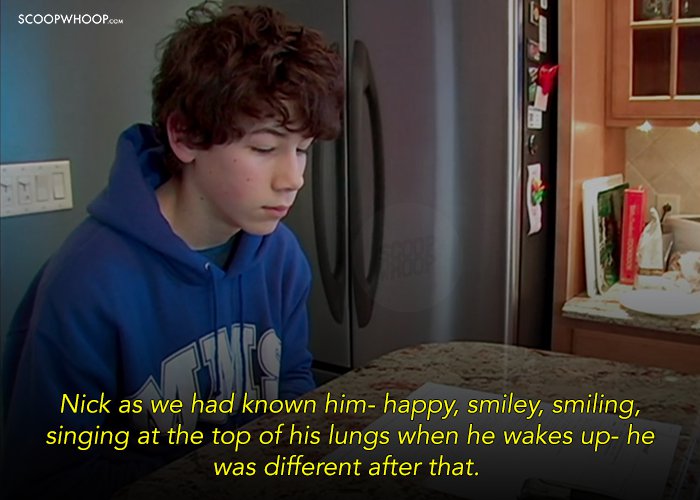 4. When the Jonas Brothers spoke up about the purity rings and them becoming a 'joke in real life with people'.
The brothers wore purity rings. Apparently, a fact that the interviewers got obsessed with. They address the impact of this 'real-life joke' on them. They add that the rings were 'not who they were, it was just something that they did when they were young kids'.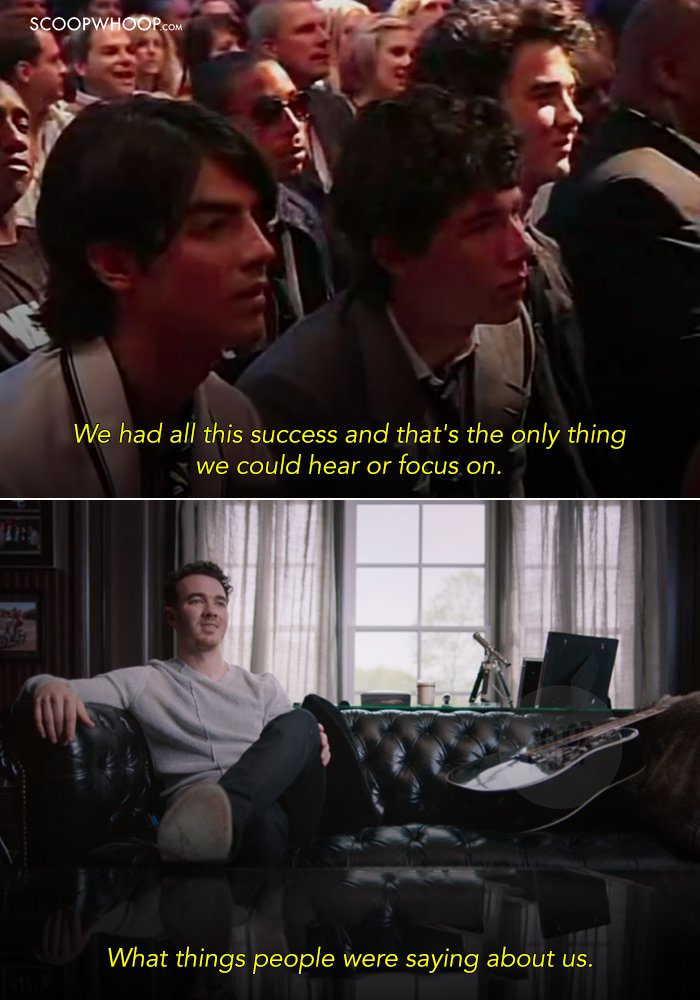 The documentary walks us through the initial turbulent phase of their career. Their father, who was a pastor, started facing issues at the Church as the brothers' music was not exactly Christian. When he left the Church, they also had to leave their home. It all hit when they were already at their lowest.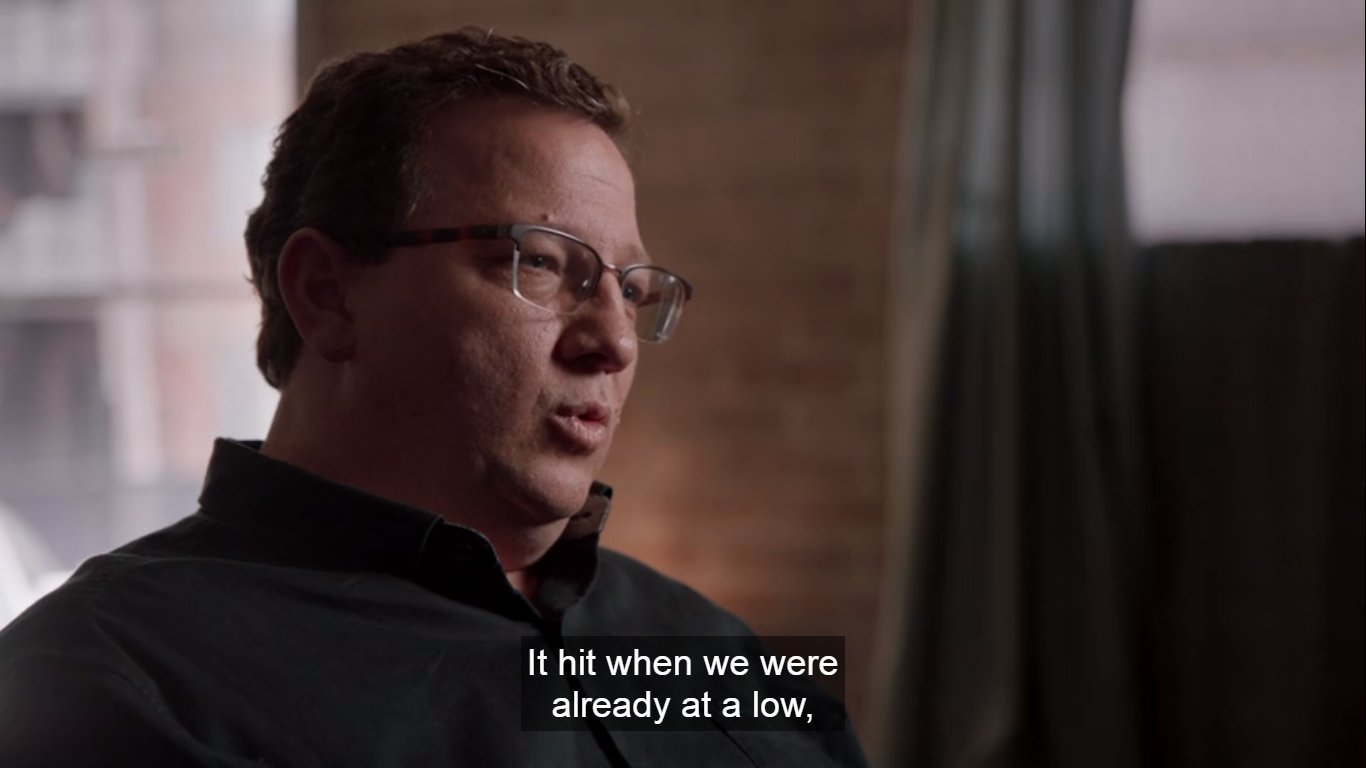 6. The chemistry of the brothers was their USP and even the idea of them splitting up was a big no-no.
There are several references in the documentary to the dreamy chemistry of the brothers. David Massey reminisces how 'The Jonas Brothers' was born-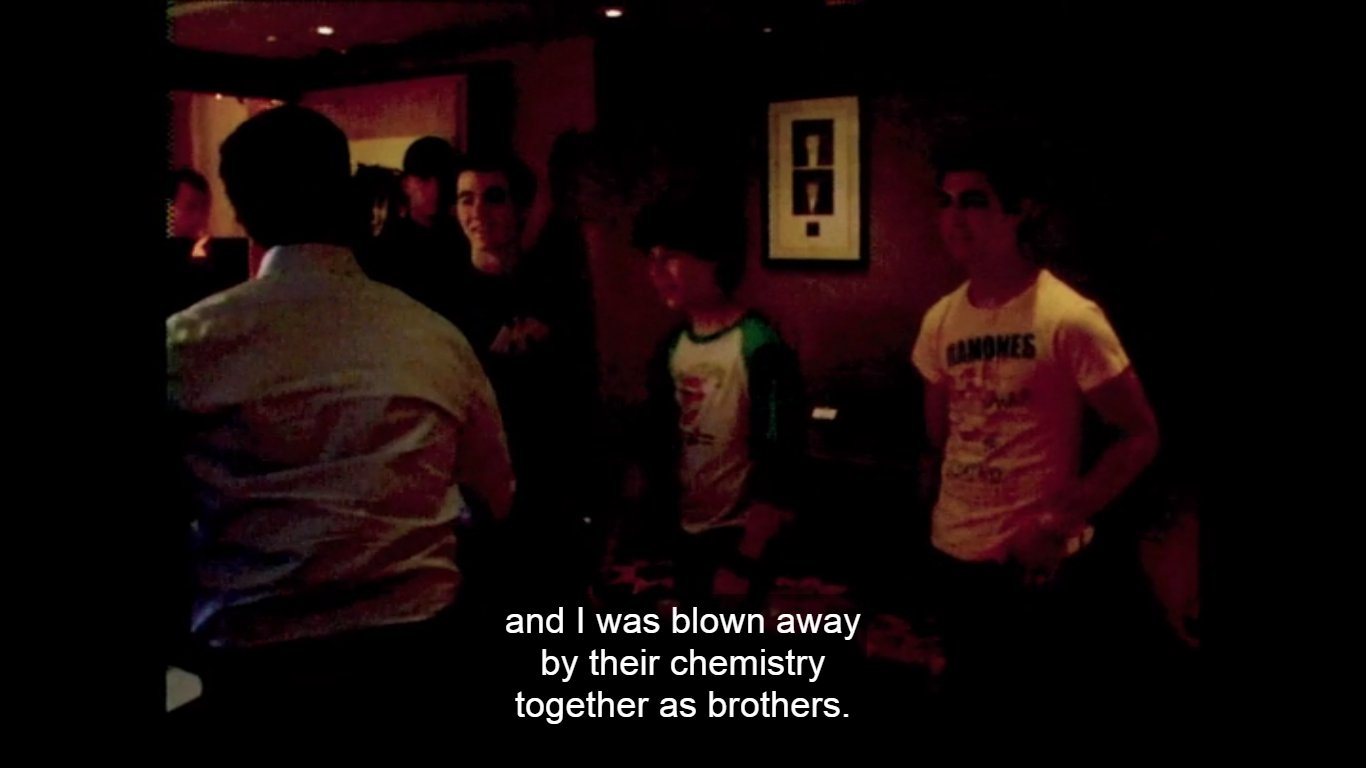 7. Joe was offered a solo role in Camp Rock, but Papa Jonas made sure that the band doesn't split up.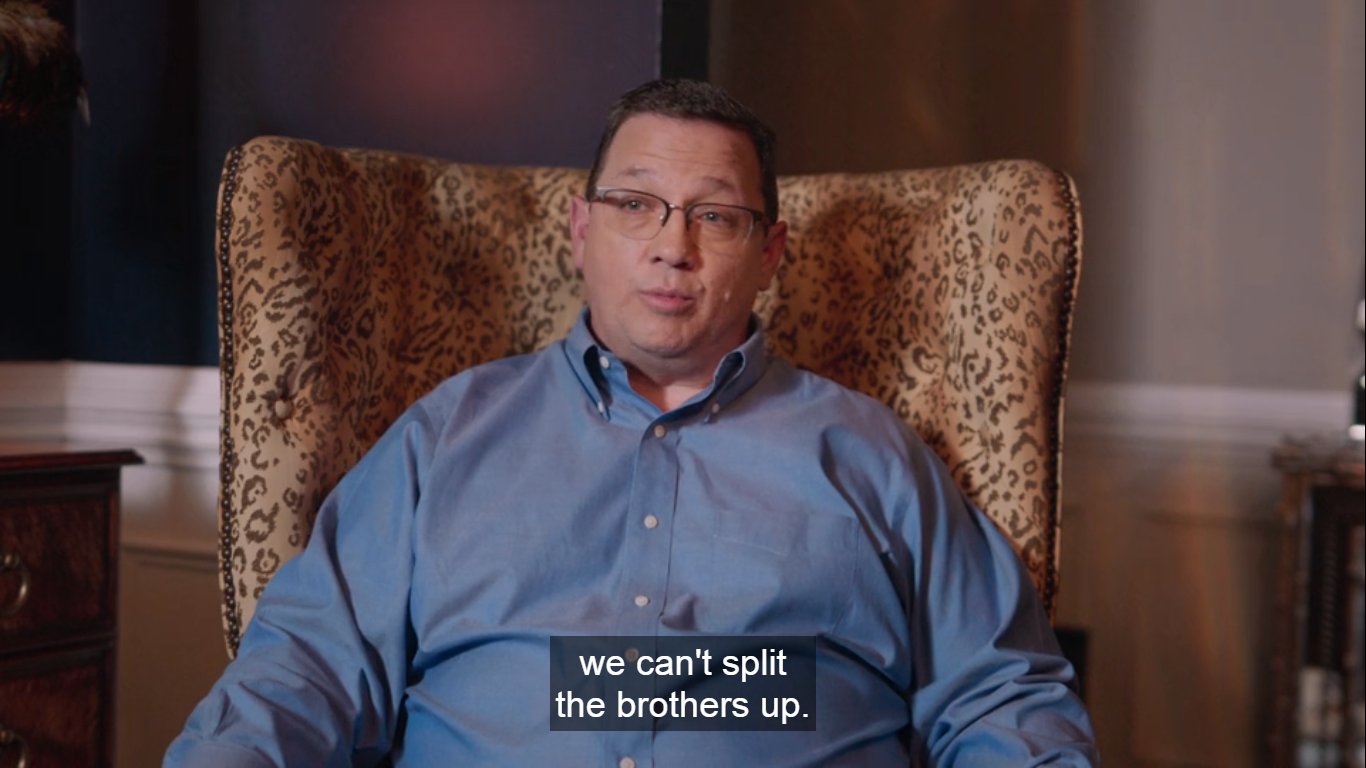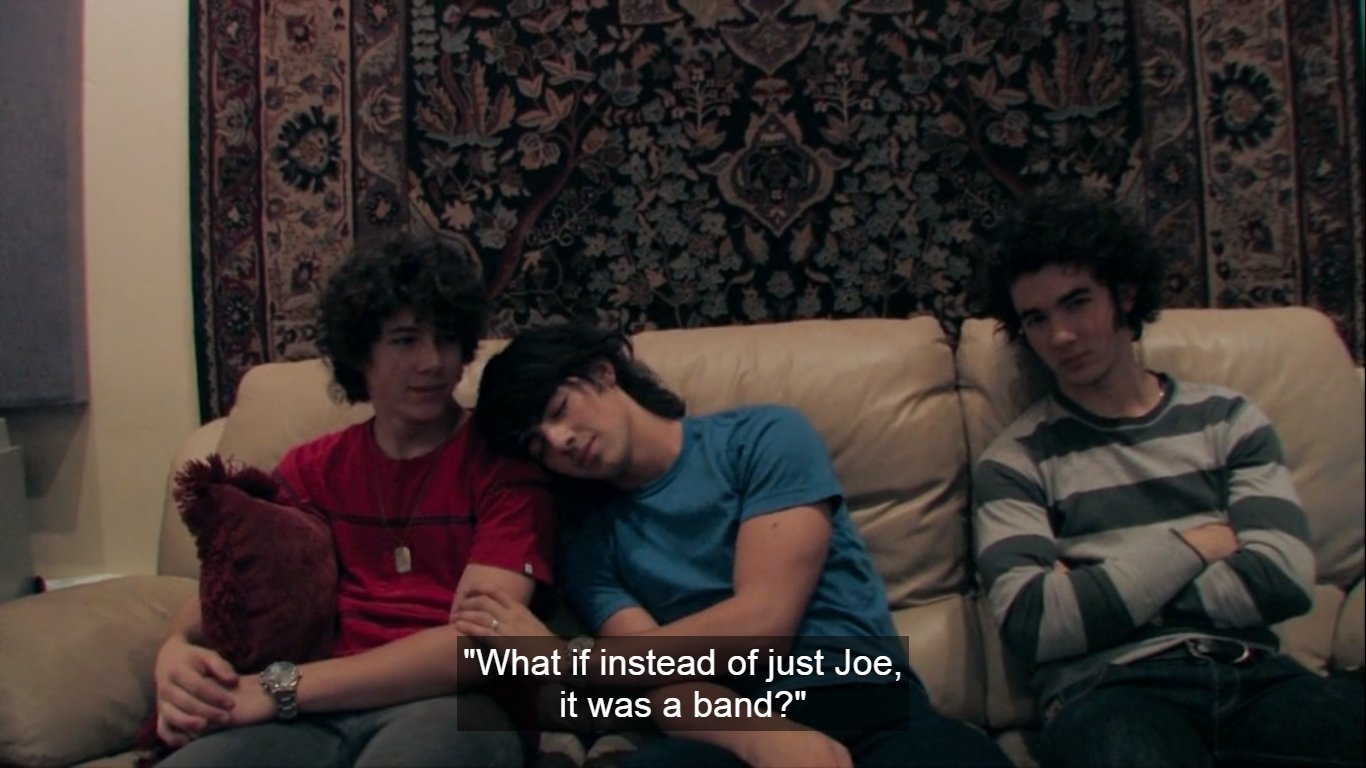 8. When Nick reminisces the crowd singing along to their songs, that they wrote in their two-bedroom house.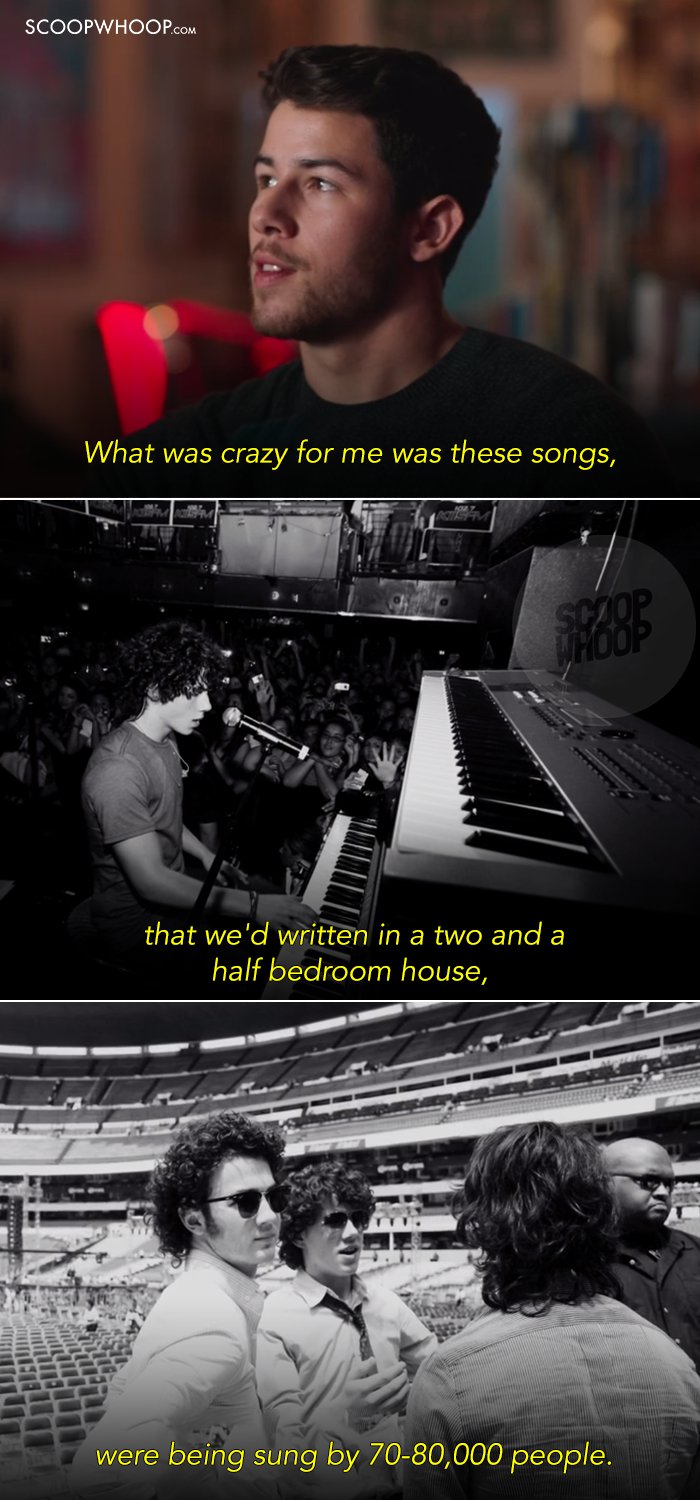 9. Coming to the prime reason this documentary has us ugly crying, Kevin. He reveals that he was bullied as a child.
Kevin opens up about being a target of homophobic slurs and how he felt like he never 'fit in, growing up'.
10. When Kevin was on a call with Danielle and Joe teases he's talking to his 'future wife'.
11. The moment when the Jonas Brothers realise that they have made it big.
12. The documentary also walks us through the build-up that led to the dissolution of the band.
After Nick gets a taste of solo success, he begins to realise all the avenues he can explore when it comes to his creativity. Before a performance, he suffers a panic attack and says that 'he just can't do this anymore'.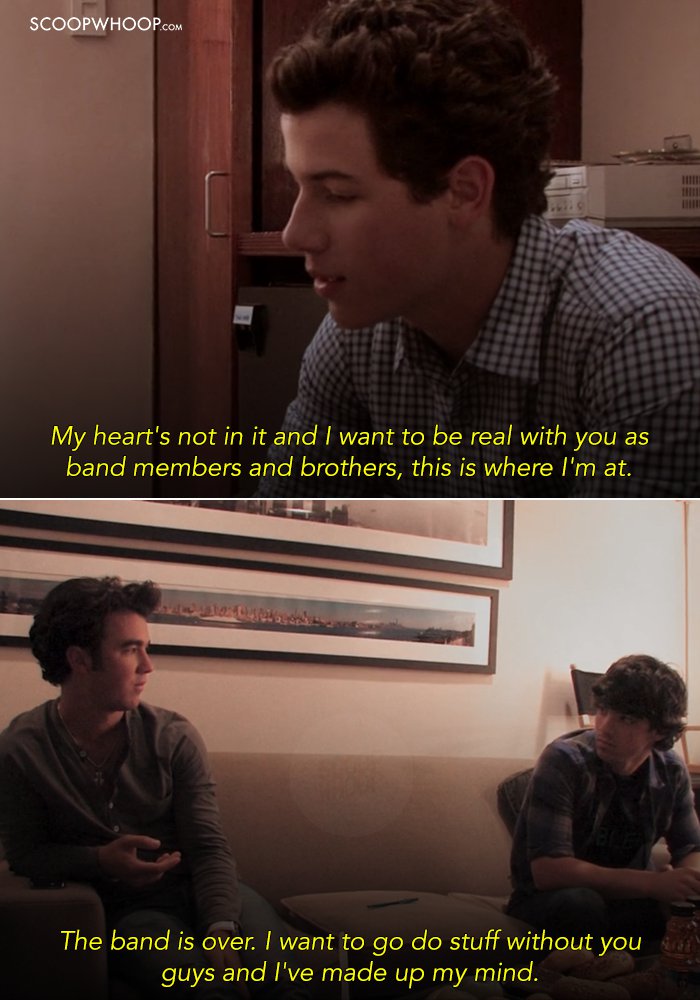 13. In a heartbreaking moment, Joe gets vulnerable about his solo venture. 
Joe describes his first solo performance as a 'failure' during a hiatus in 2011 and 2012. This is the time Nick is flying solo with his side project, Nick Jonas & The Administration.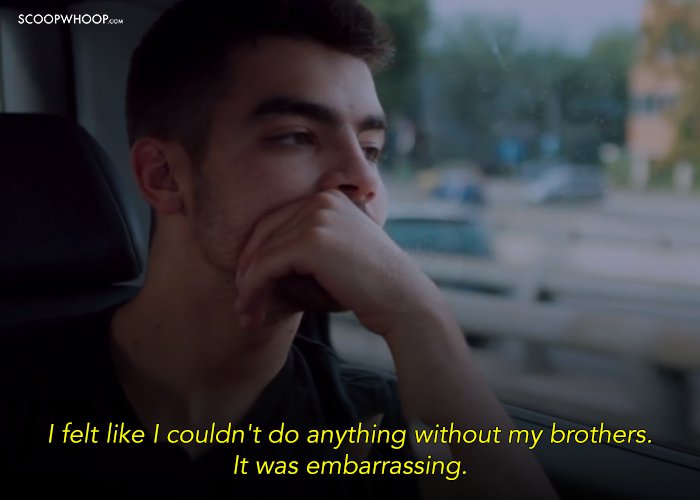 14. Joe's reaction, when he got to know that the band is done.
When Nick breaks the news to the gang, Joe recalls that he felt betrayed. This was all that he'd known since he was a kid. He admits that he 'felt betrayed'.
16. And as a final blow to our fragile hearts, Nick and Joe admit that they didn't include Kevin, as they felt like he was 'pulling them down'.
During the drinking game, Joe admits that there were times when he and Nick wanted to 'do their own thing', whereas Kevin's focus was on his family. He also added that he now realises how 'fucked up' that was.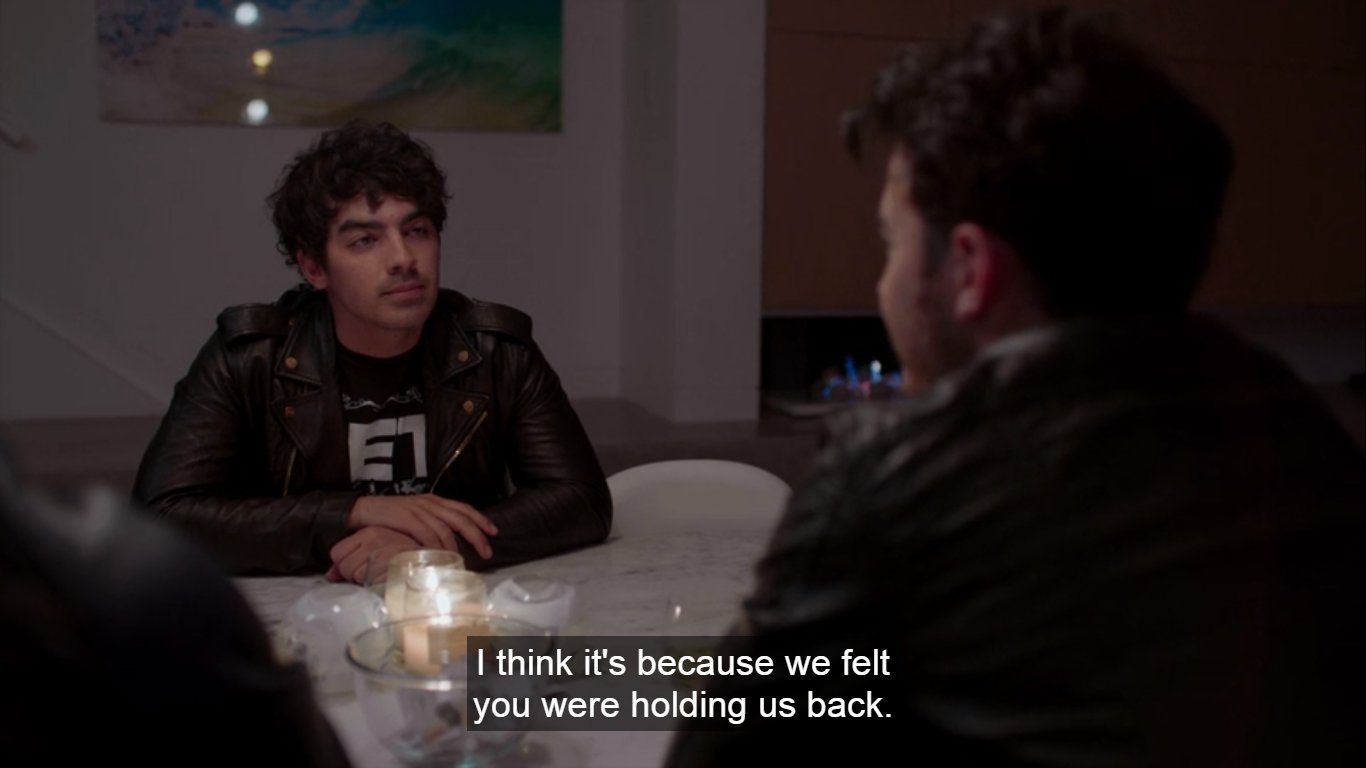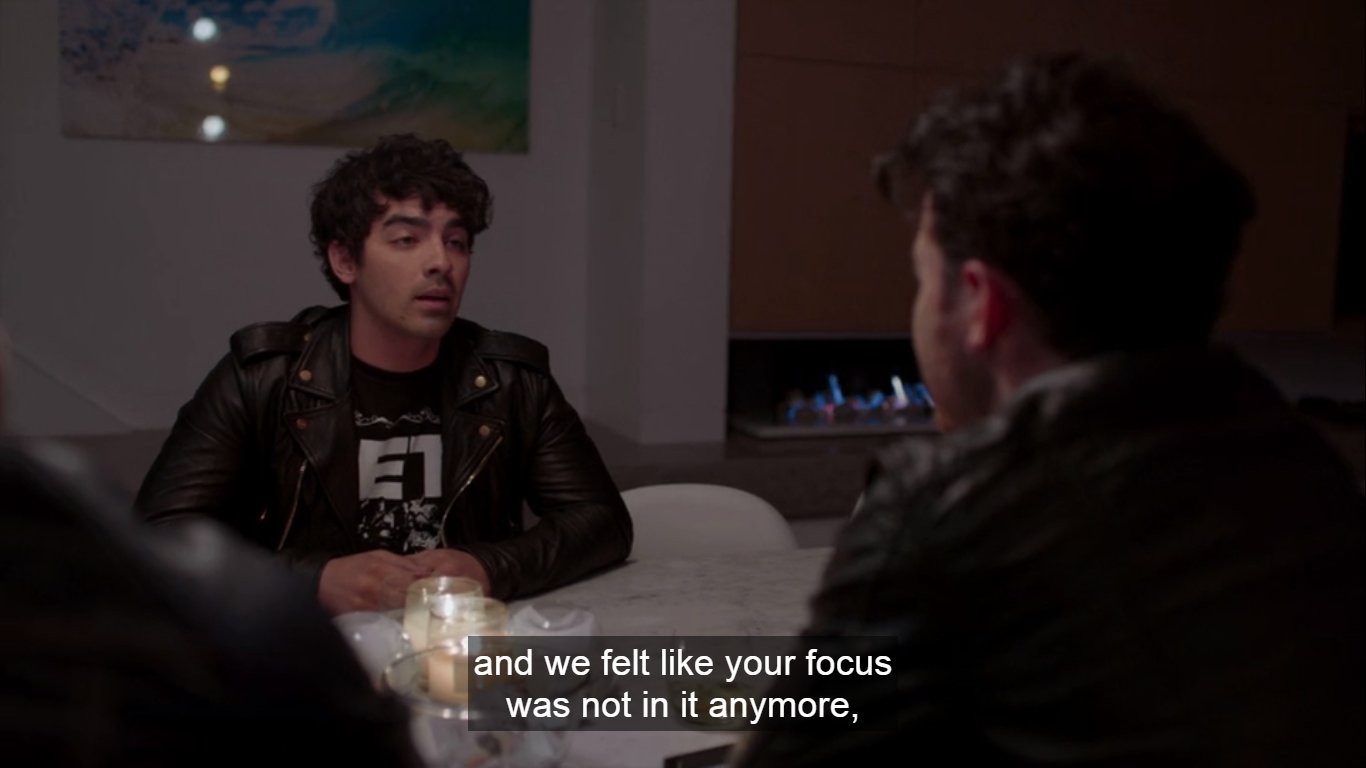 16. And then you have people asking Kevin, which Jonas brother are you, Joe or Nick?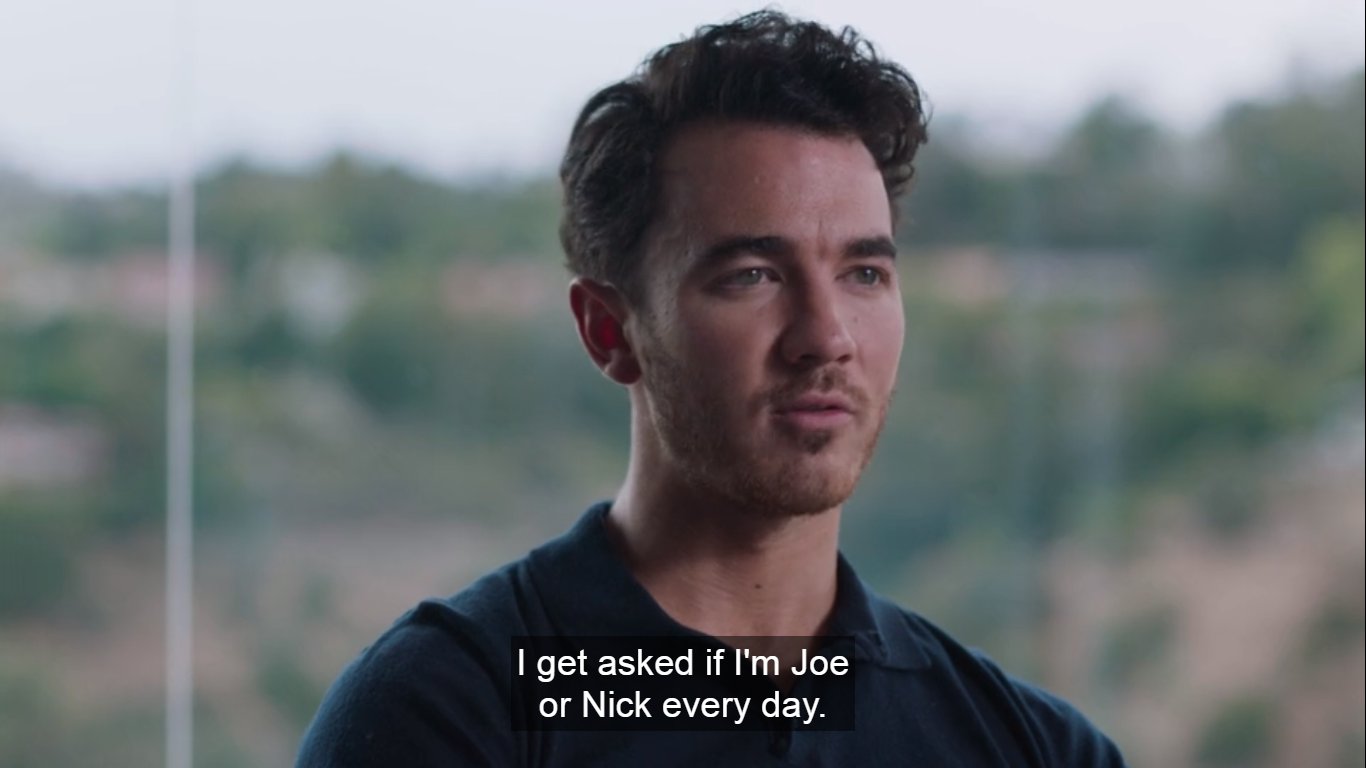 17. Kevin's reality show became a reason for contention among the brothers.
18. When it is revealed that Nick was the reason behind the reunion of the band.
Nick admits that the time apart was necessary for them to grow individually and explore different creative avenues.
19. The Hum Saath Saath Hain moment at the end of the documentary.
The three brothers, having found love, emphasise on the importance of love and family. We all see them back together as a family, along with their wives, happy and blessed. 
20. Nick reminisces the path that led him to meet Priyanka.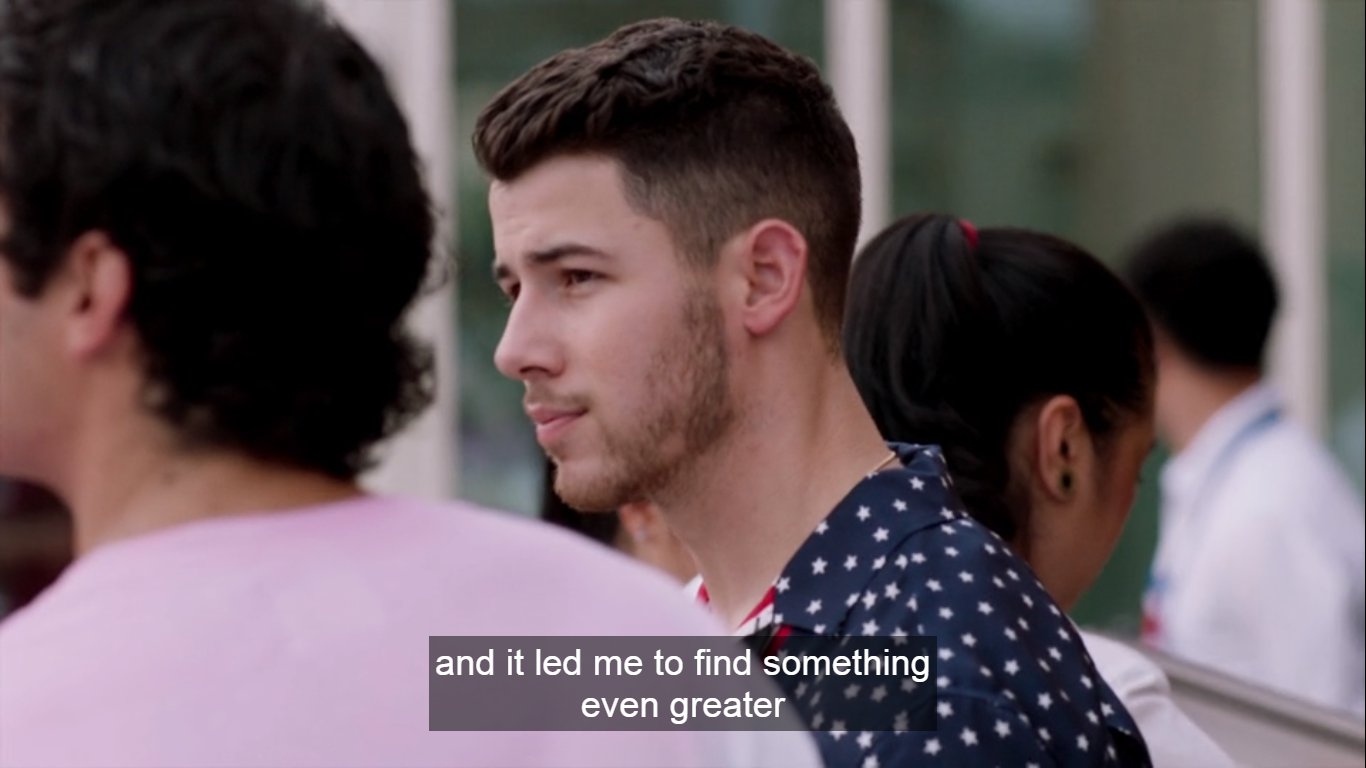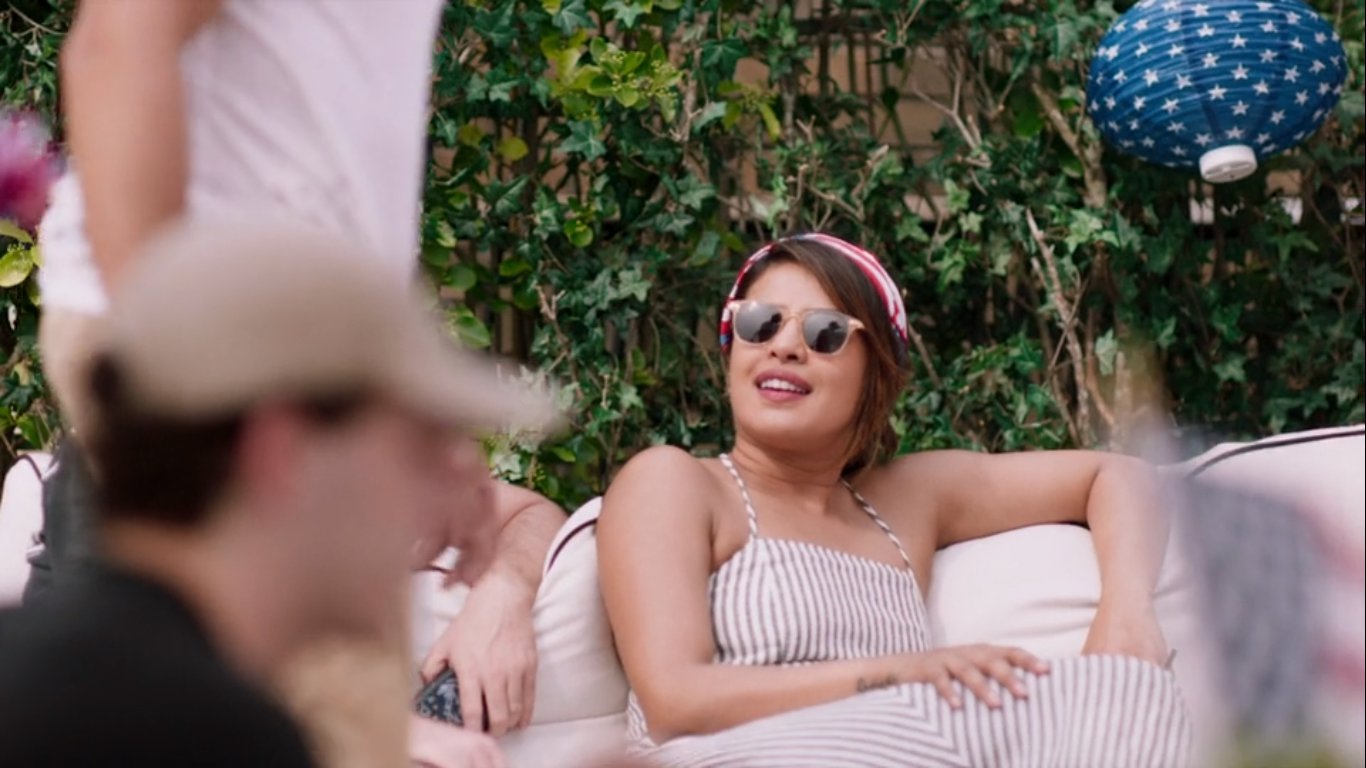 21. Joe's love confession for Sophie that made him understand Kevin's stand of prioritising his family life over the band.
Watch the trailer here-
Images are screenshots of the Amazon Prime episode.