If you, like me, are a crazy Potterhead, you've probably been waiting to see how actor Jude Law would look portraying a younger version of our beloved Albus Dumbledore in the upcoming sequel of Fantastic Beasts And Where To Find Them. 
Well, our wait is finally over because the official Instagram account of the Fantastic Beasts movies posted a "wizard world's photograph" (yes, it moves) and it is awe-fucking-some. 
And this moment will be bigger than when you realized it was Johnny Depp playing the infamous Gellert Grindelwald at the end of the first movie in the franchise.    
Will you just look at Dumbledore! 
Look at this smoking man, in that blue coat and smoldering look on his face? And then there is Depp, looking as evil as possible with that devil-may-care grin on his face.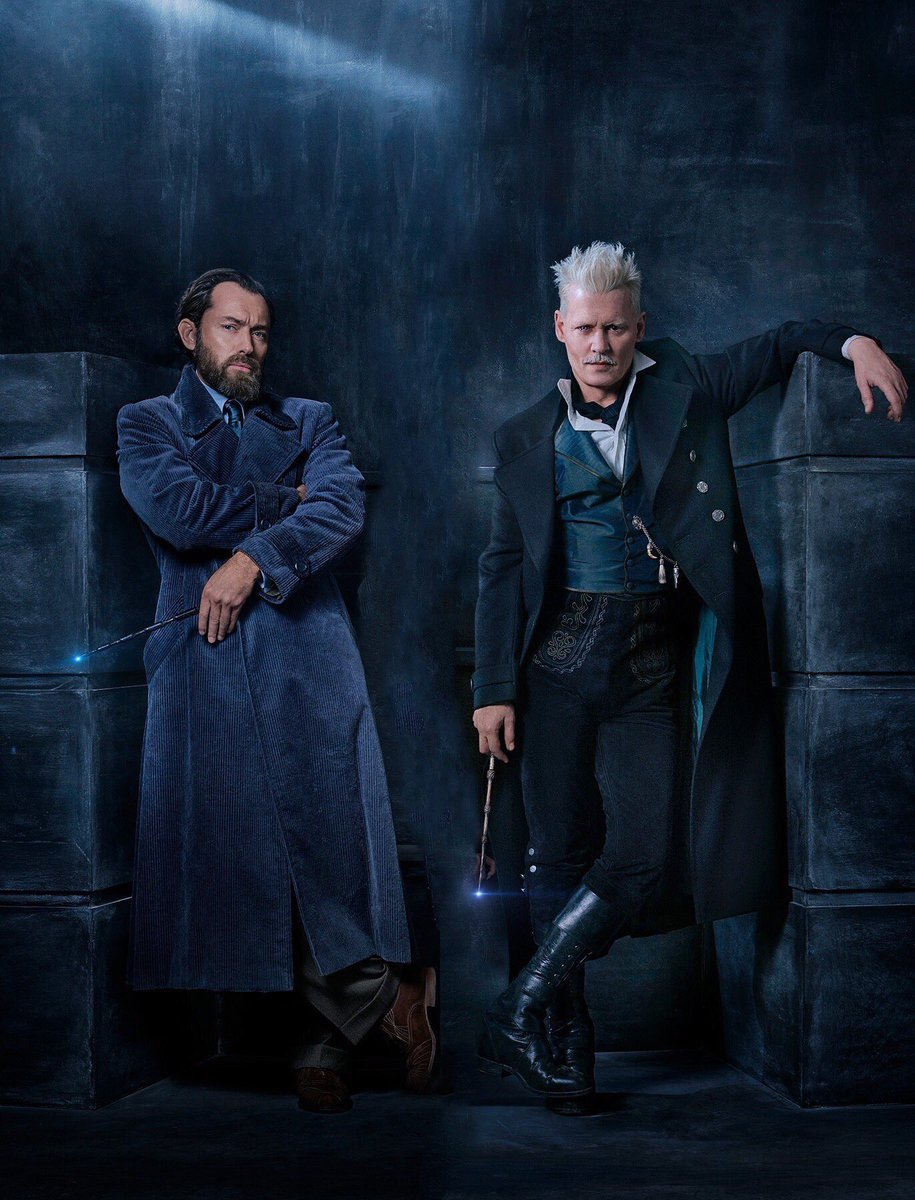 I usually don't fall for fictional characters but my heart has stopped. And turns out I am not the only one.
If you didn't think Dumbledore was hot when he was old you're wrong

— Ꮇax Bolt, rightful Ꮶing of Ꭺttilan (@Hawkawkaw) November 16, 2017
*Jumps up and down, waiting for the trailer*