On the latest episode of Koffee With Karan, actors and couple Kajol and Ajay Devgn graced the Koffee couch. From discussing the secret to a happy marriage to decoding Kajol's obsession with bargaining and online shopping (we feel you Kajol), the two were relatable AF. 
But the one thing that made us all go, 'hells yeah', was when Kajol proclaimed that Karan can be her friend and her friend alone.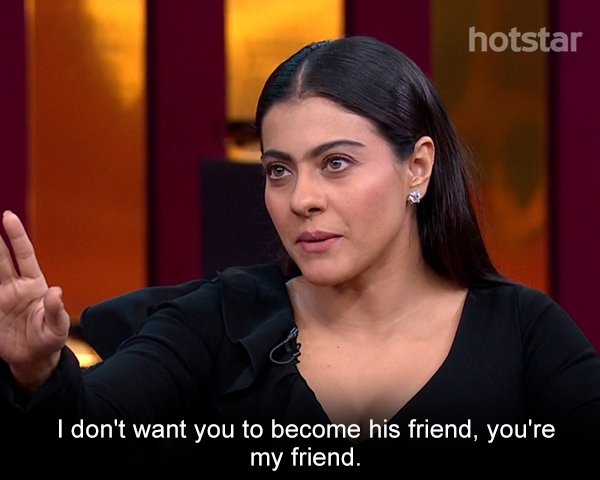 Because if you're not possessive about your friends, are they even your friends?
Karan commented on the show that he wanted to be friends with Ajay, especially considering the place he has in Kajol's life.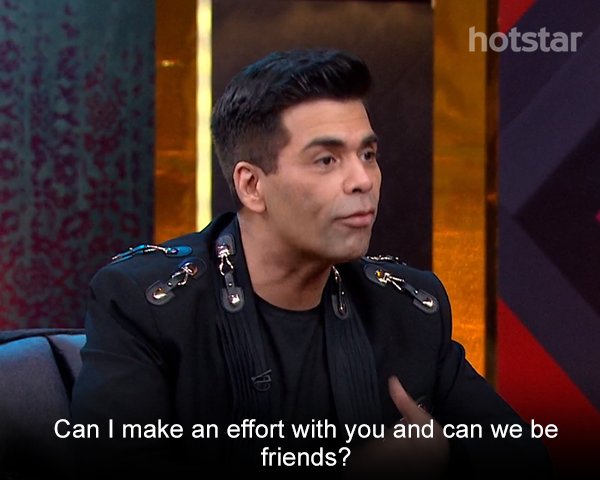 To which, even before Ajay could agree with Karan, Kajol immediately responded with a BIG FAT NO.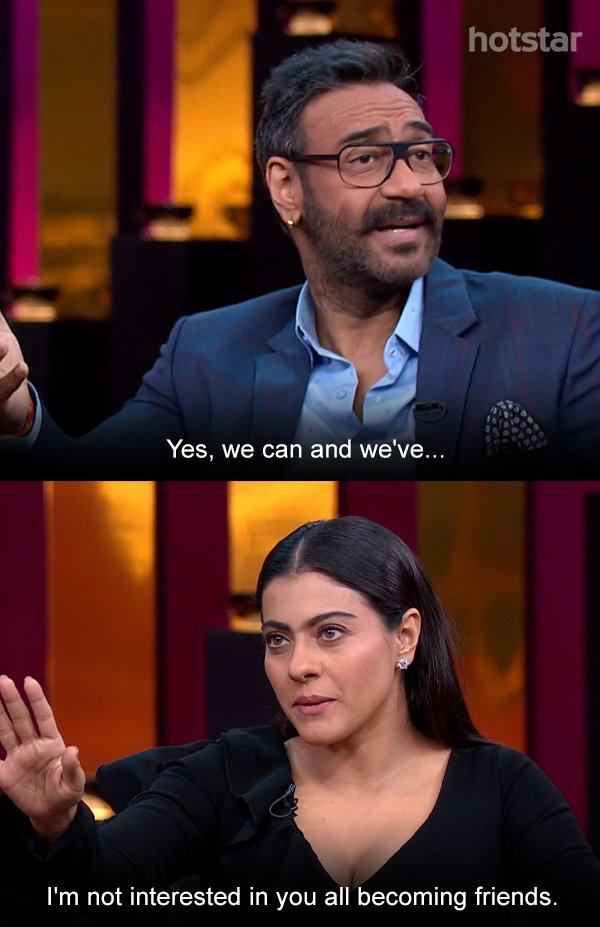 Because let's face it, jo tera hai woh mera hai may apply to everything in a marriage but it does not apply to your best friends.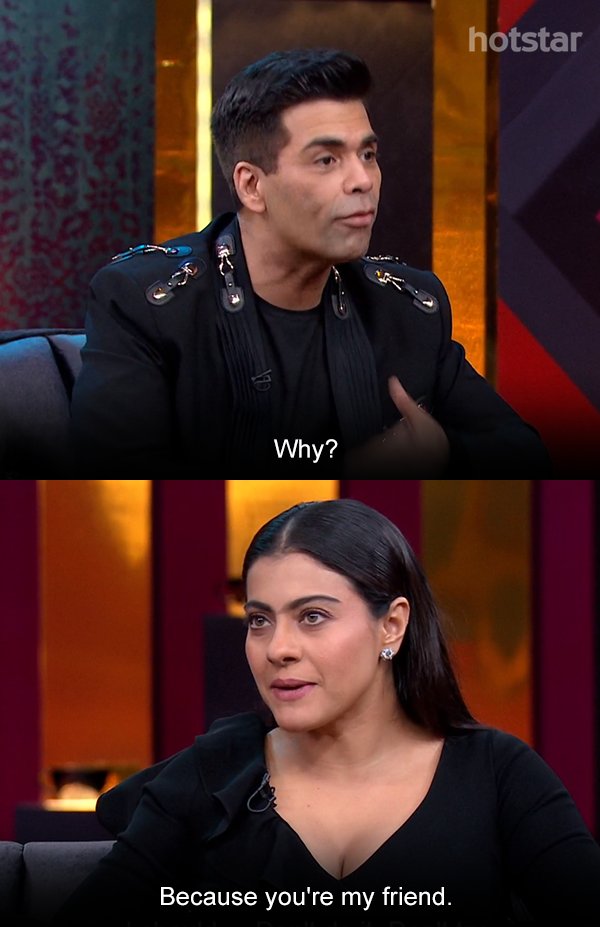 I mean, if I can't share details about my SO with my best friend, then how am I even going to keep the love alive – with my SO and my best friend. 
So yes, Kajol, we totally feel you – because 'my best friend is my best friend, none of your best friend'. 
Image courtesy: Hotstar
You can watch the complete show on Hotstar here.