Recently, Kajol and Ajay Devgn appeared on Koffee With Karan. And while we definitely loved their fun banter, the highlight of the show was Kajol just being Kajol. 
She was honest, unabashed, and most importantly, had the kind of hilarious outlook on life that we all related to. Here are 11 times Kajol was one of us: 
1. When she commented that Bollywood award functions were the perfect source of entertainment.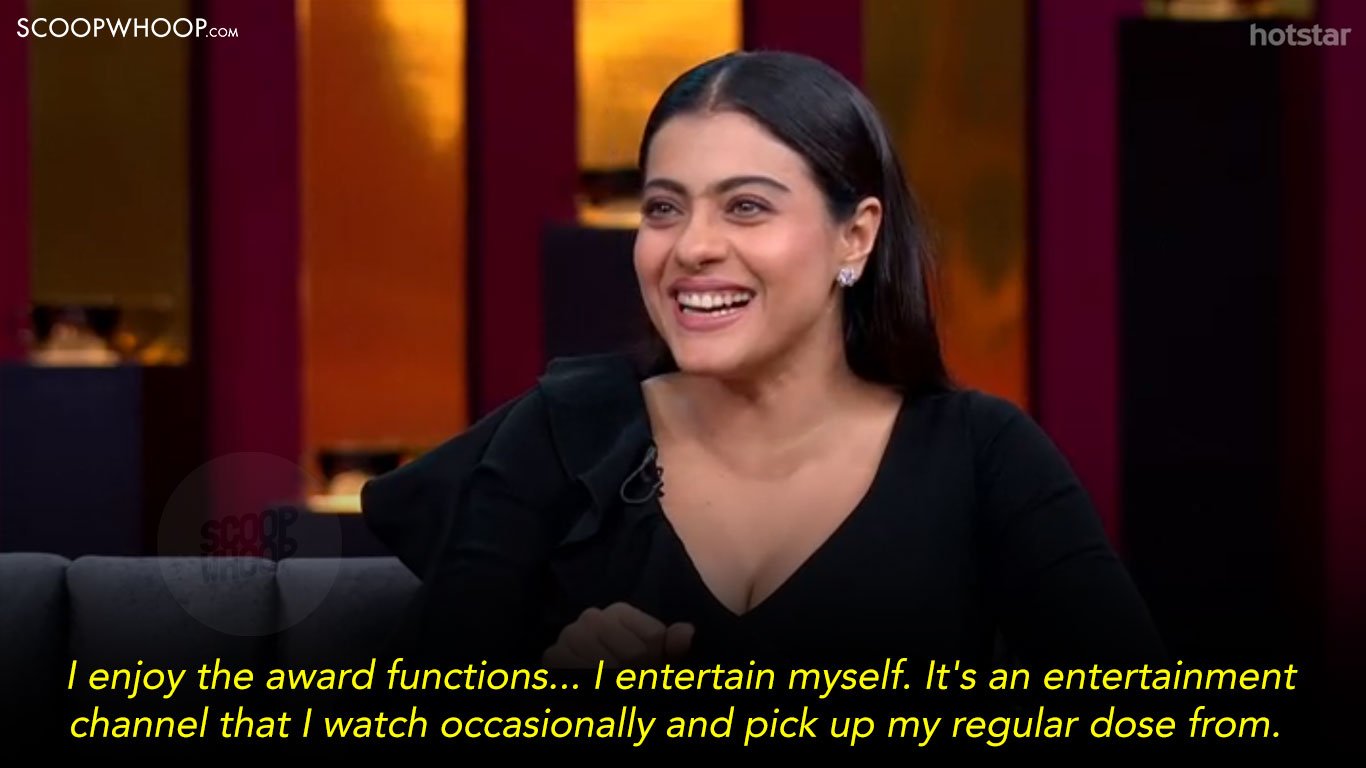 (Guiltily nodding in agreement)
2. When Karan called her a 'millennial soul in an old body' and Ajay agreed, she was quick to point out that she was anything but old.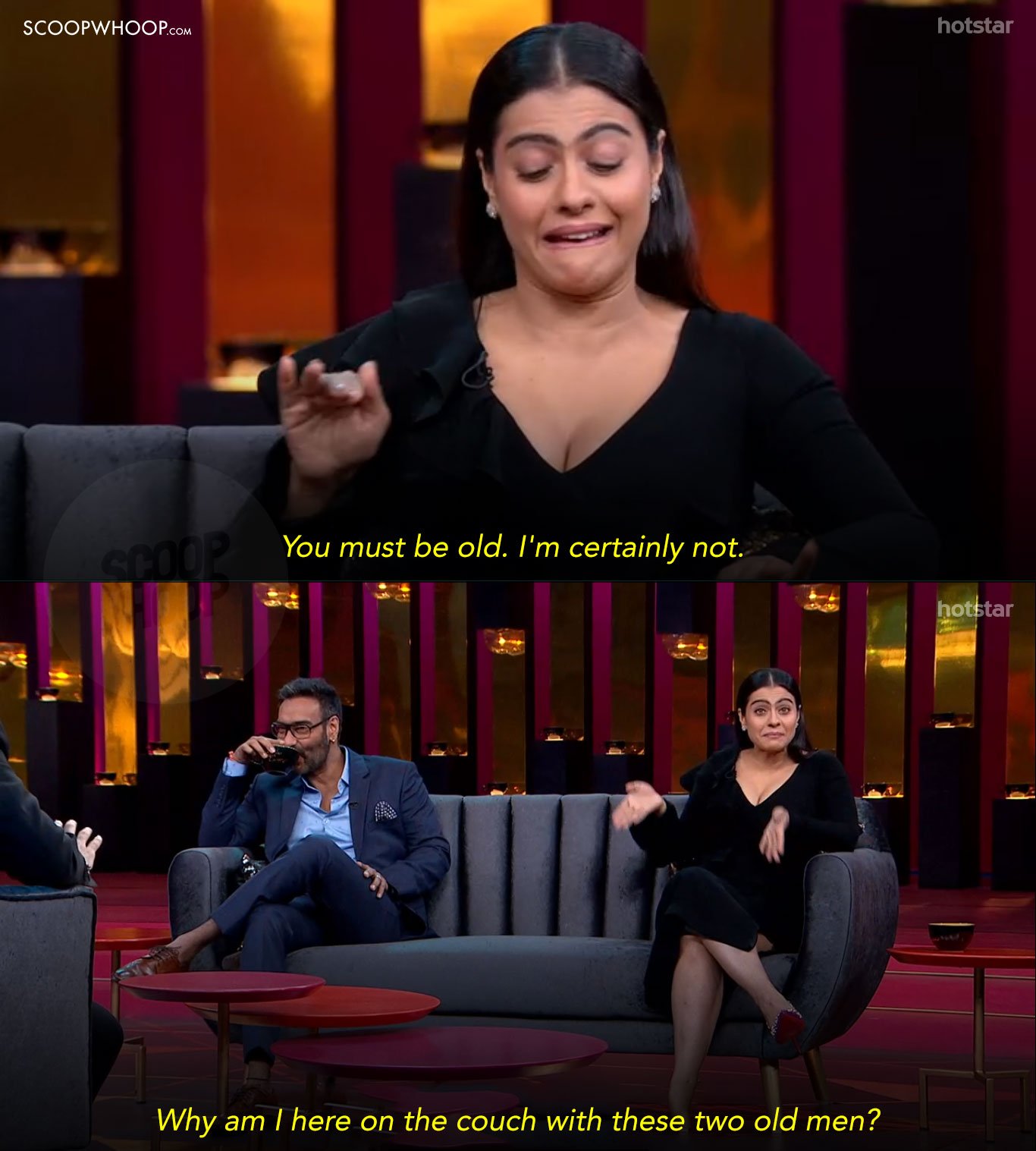 3. When she made sure that Karan and Ajay didn't become friends, because Karan was her friend and her friend alone.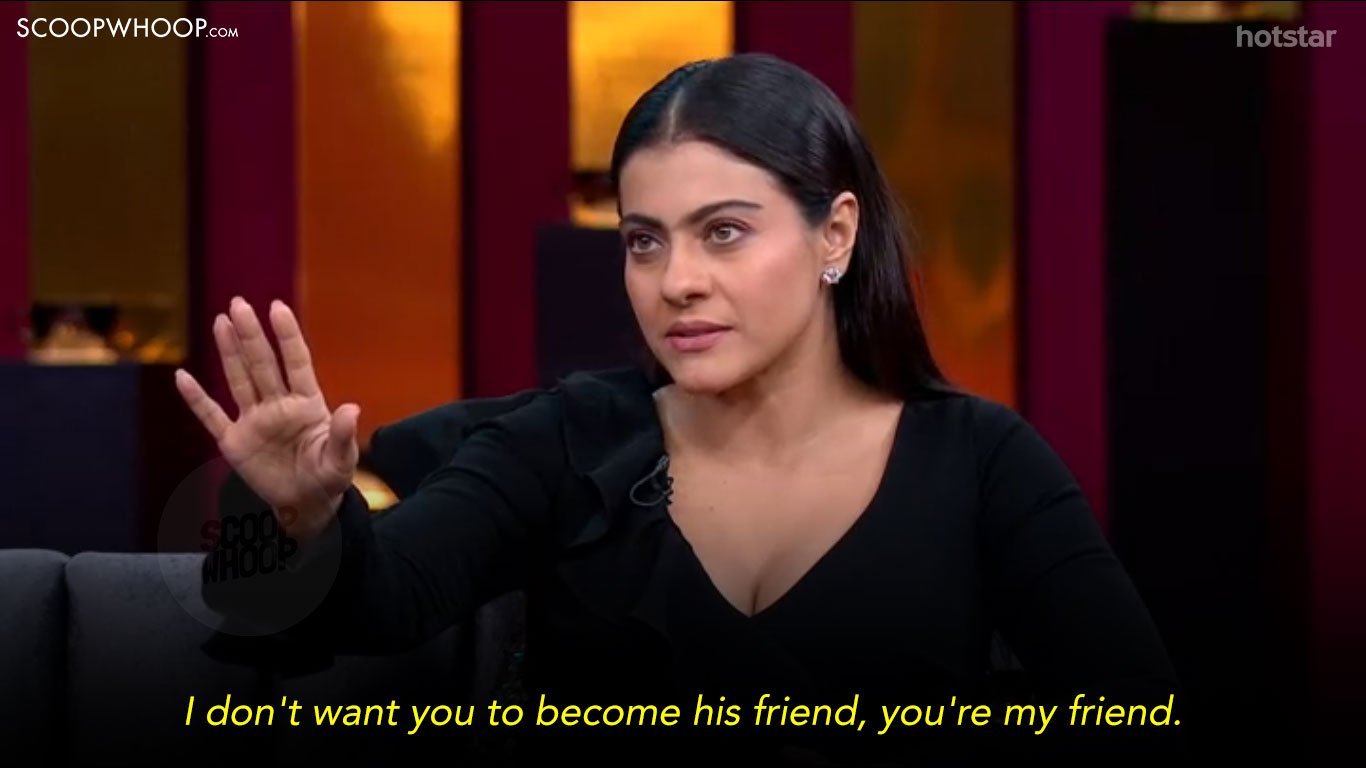 Being possessive about best friends: we agree! 
4. When Ajay let Karan – and the world – know that online shopping was Kajol's new love.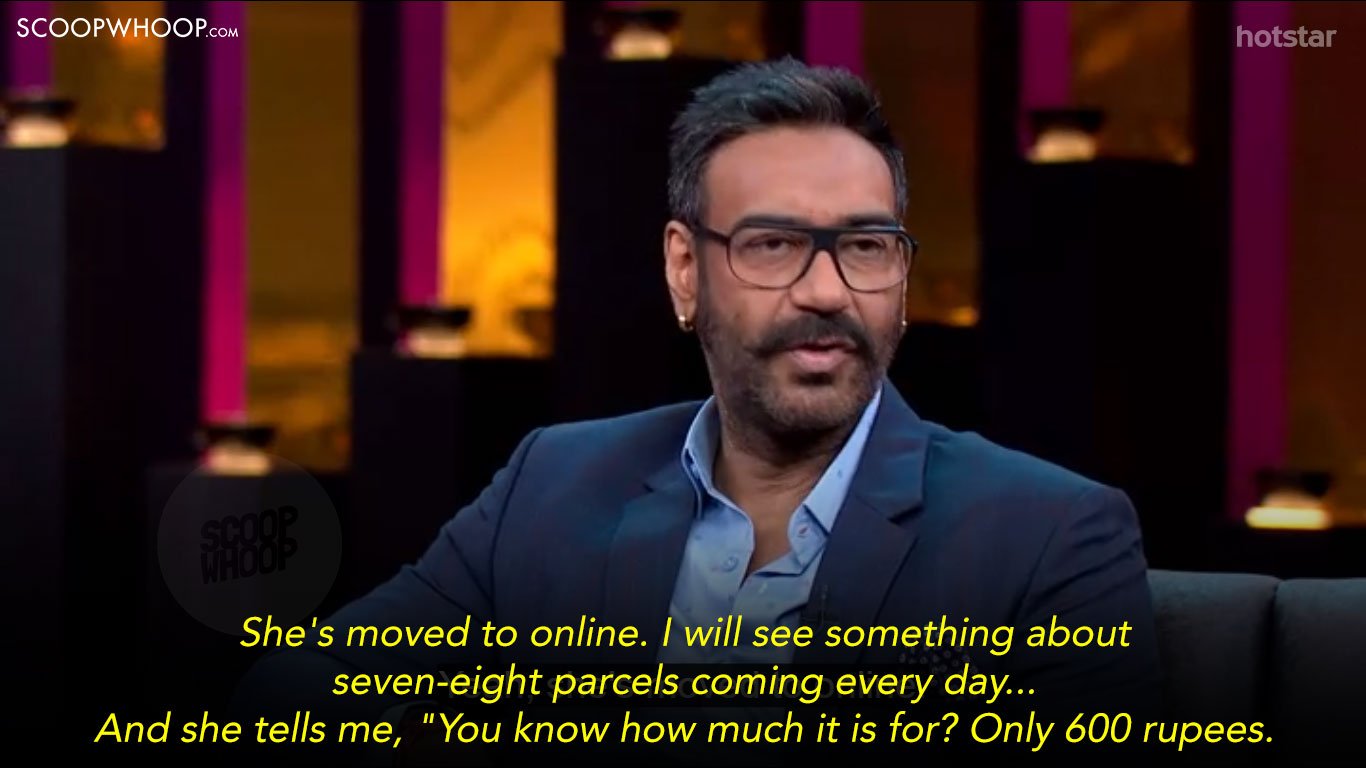 In her defense (and ours too), online shopping is the most magical thing ever!
5. When she admitted that her dressing style is 'comfortable'.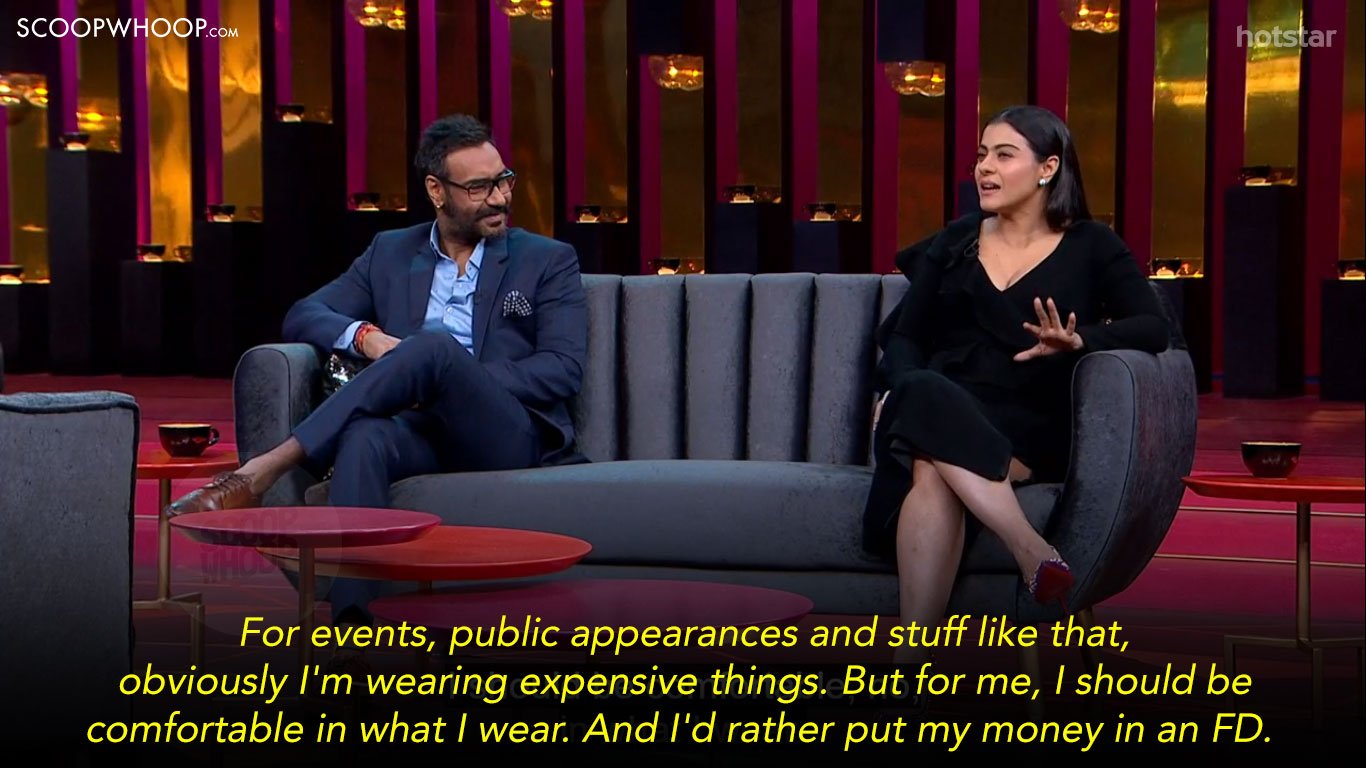 *PJ girl for life!*
6. When Karan asked her if she owned the expensive earrings she was wearing, her honest response was unexpected but believable.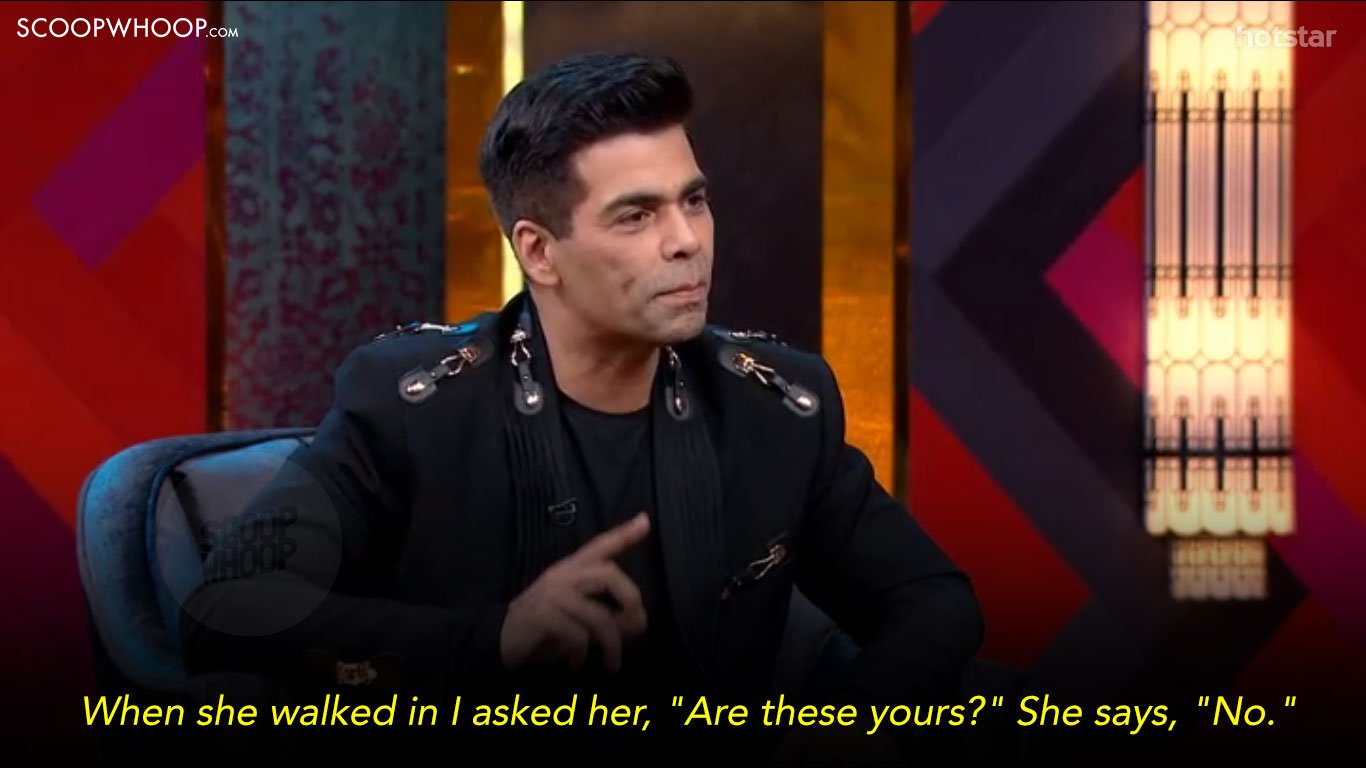 Buying nice things from friends, that's us right here!
7. When she let Karan know that it's important for bags to actually serve a purpose, and not just look amazing.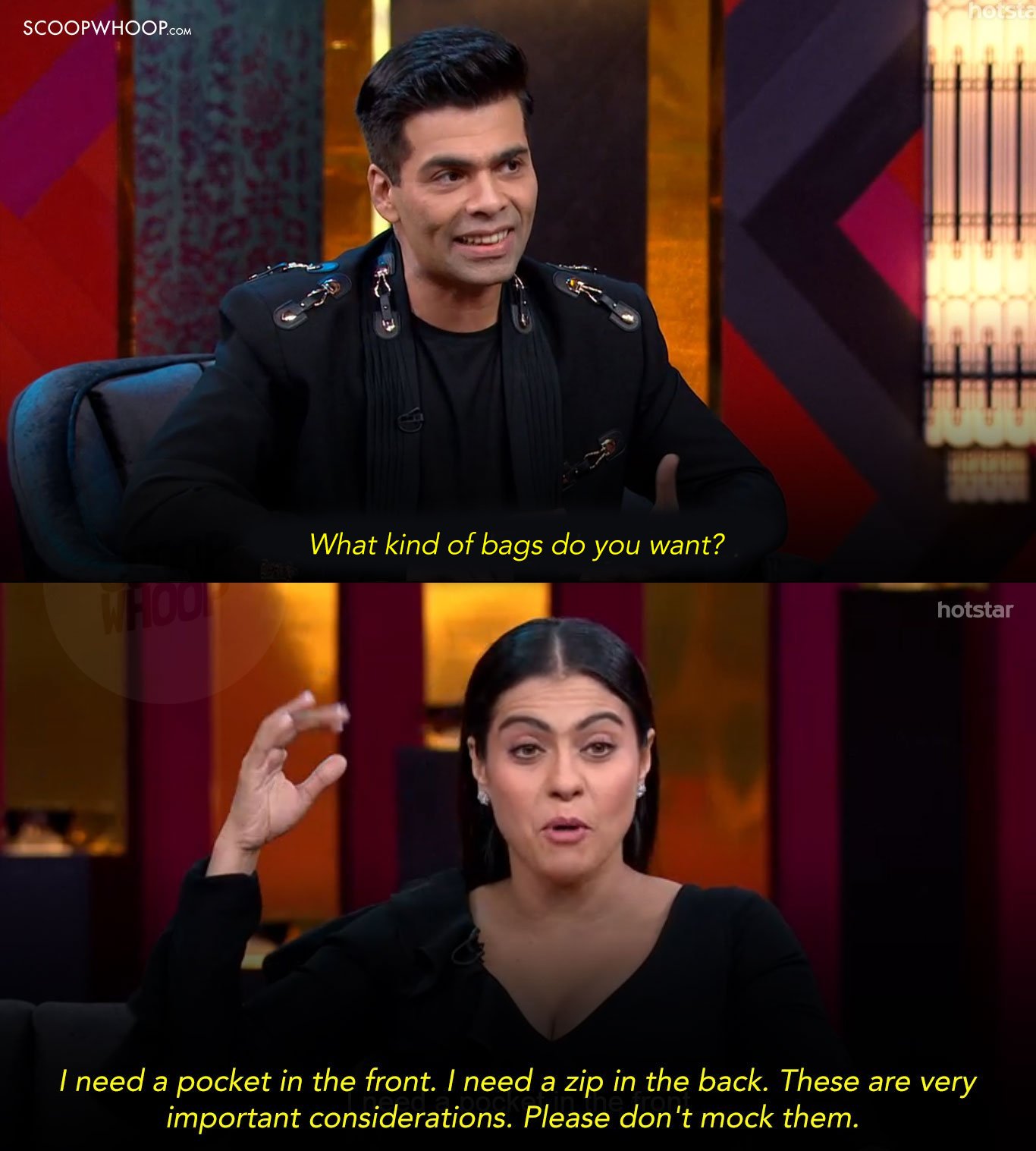 What's the point of a bag if you can't put 200 things in 100 different pockets?
8. When Kajol voiced what we all feel when someone actually gifts us a bagwati.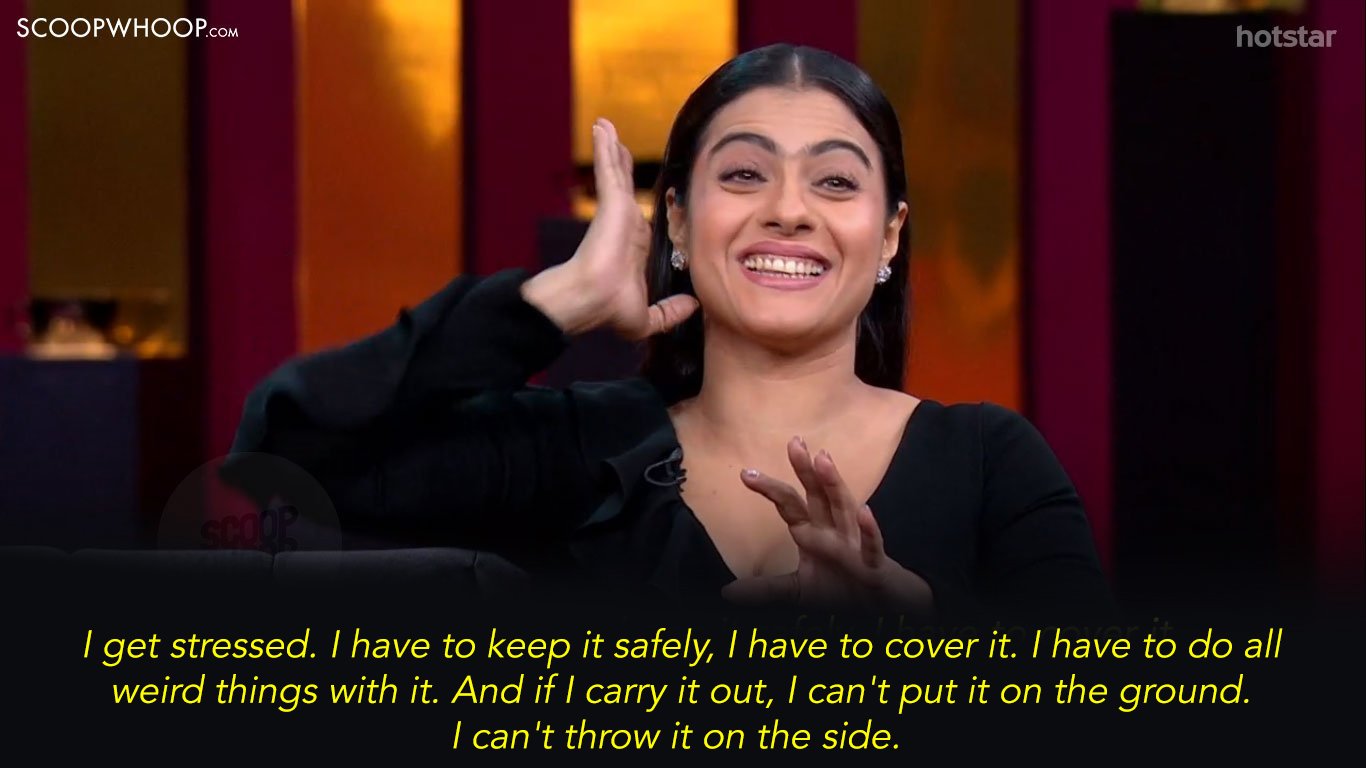 9. When Ajay commented that Kajol is a hoarder and chucks gifts but keeps the pretty boxes they come in.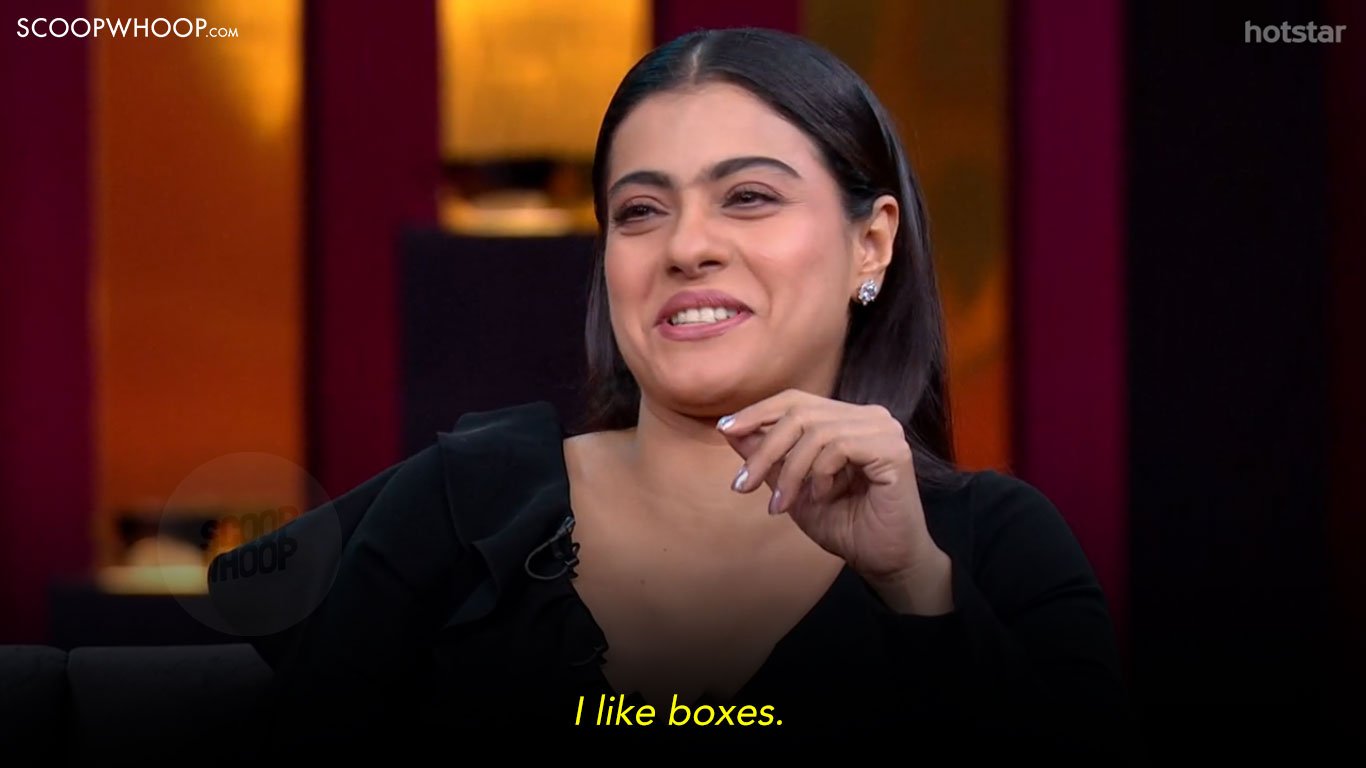 We love pretty boxes too!
10. When Kajol let the world know, when it comes to bargaining, her skills are top notch!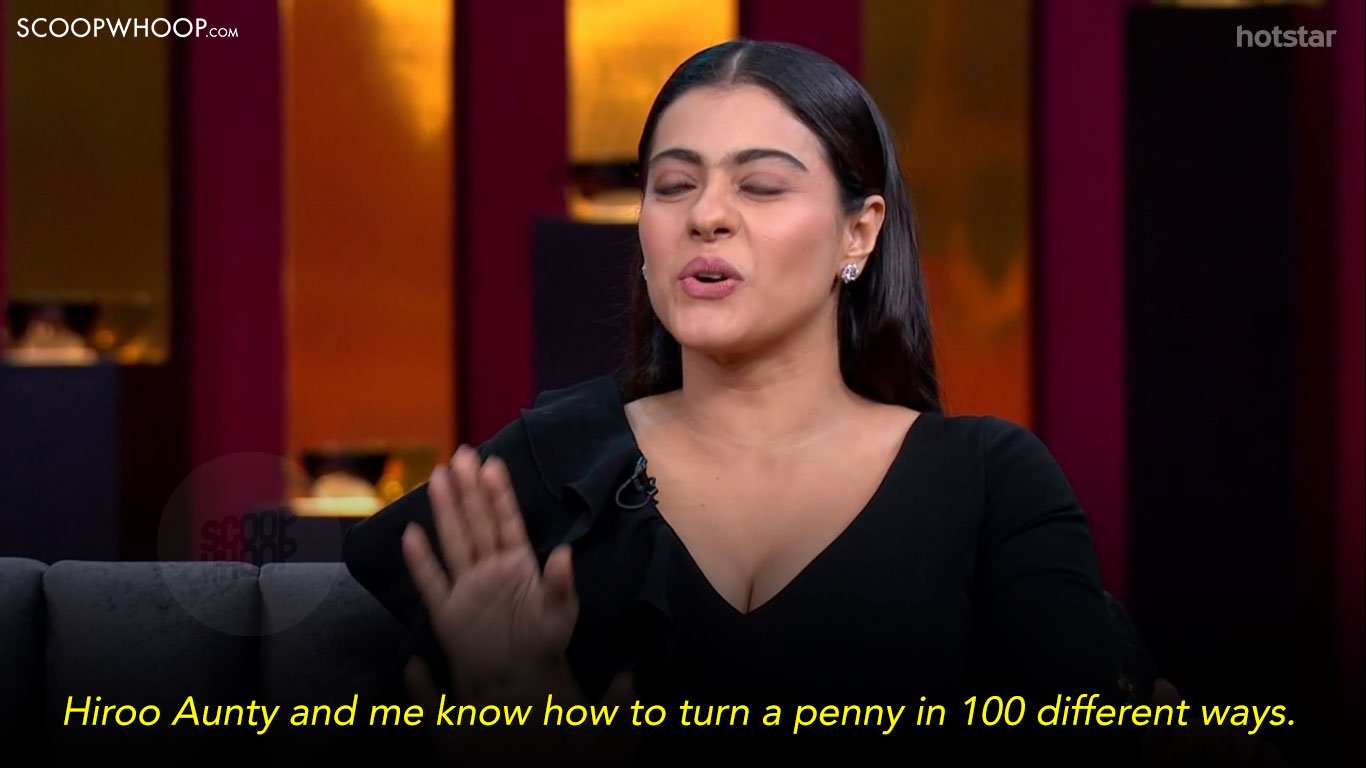 11. When she admitted that when it came to her husband's choice of movies, she was biased.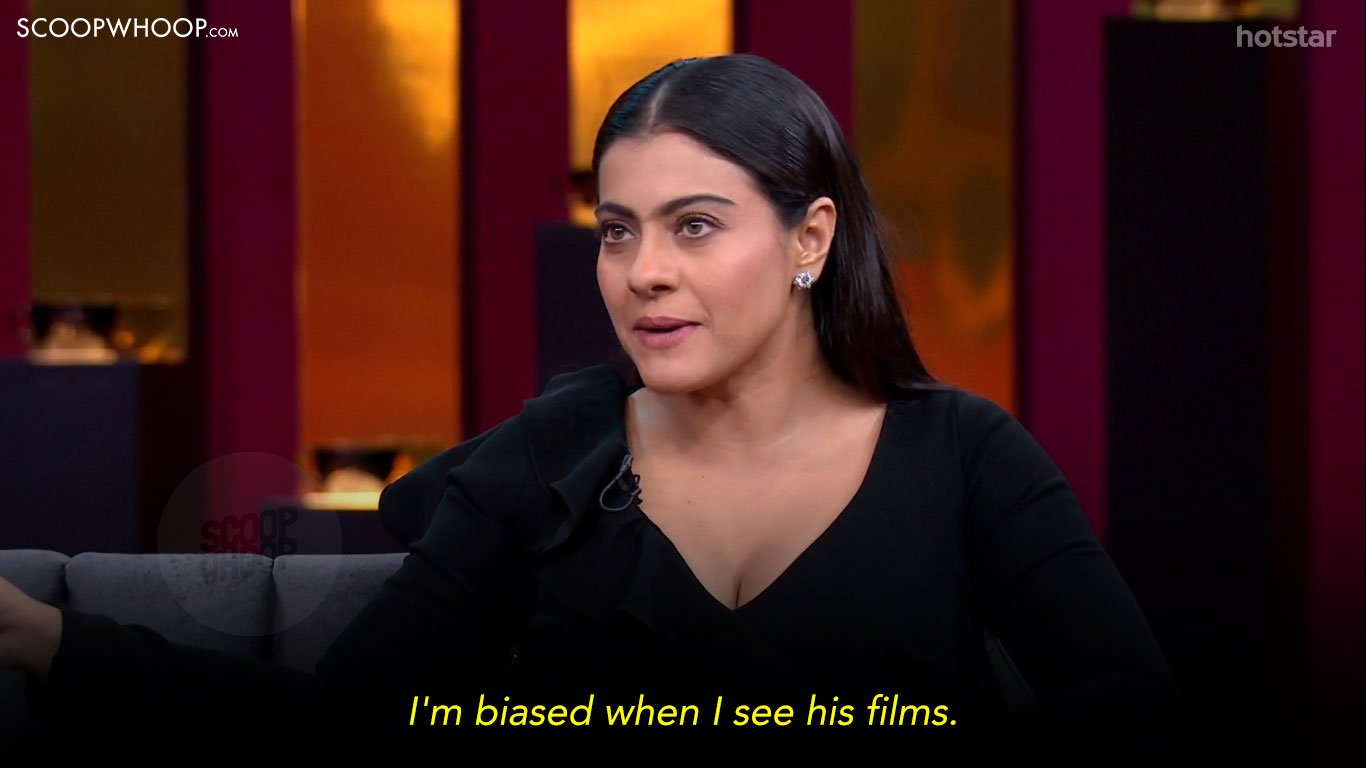 Because even in Bollywood, pyaar toh andha hi hota hai! 
All images from Hotstar. You can watch the complete show on Hotstar.