Nostalgia knocked on my door during the weekend and I ended up watching Kal Ho Naa Ho. And you know what they say about our movies from the past. They should stay there.
If you too loved the movie as much as I did, you're in for a surprise. And not a good one.
1. Naina is the worst friend. She's super whiny and constantly fat shames her own best friend, Sweetu.
Sweetu is body positive and full of life but Naina can't stand that. She continuously shames Sweetu for being fat and looking for love. What a whiny pain in the ass!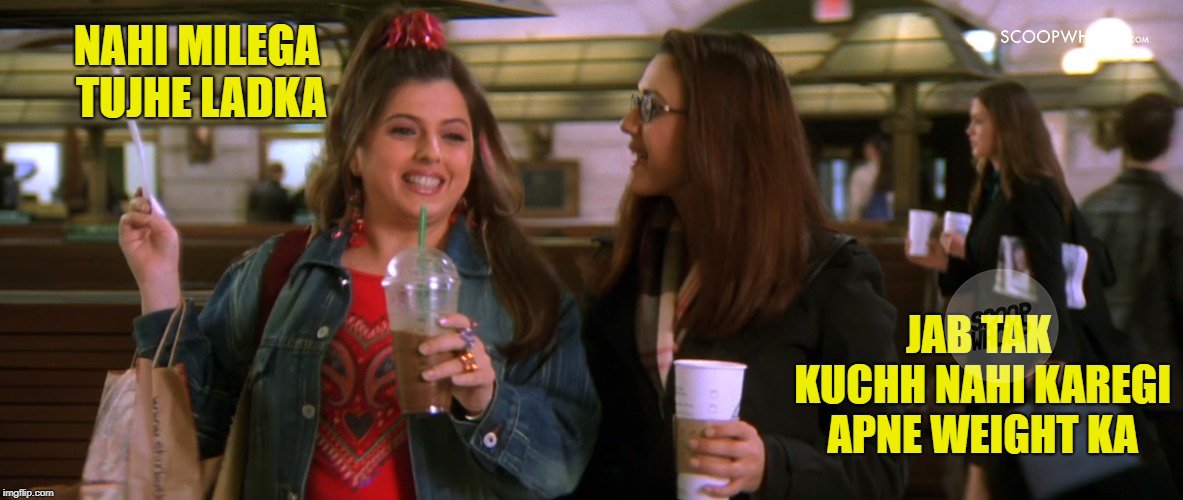 2. Dadi Lajjo is basically a bitchass hater who constantly disses Jenny and Jia.
Her hatred towards 'adopted' Jia is evident right from the beginning of the film and she doesn't hold back in letting the world know about it. I mean, that's a child, you grown ass woman. Quit the hate.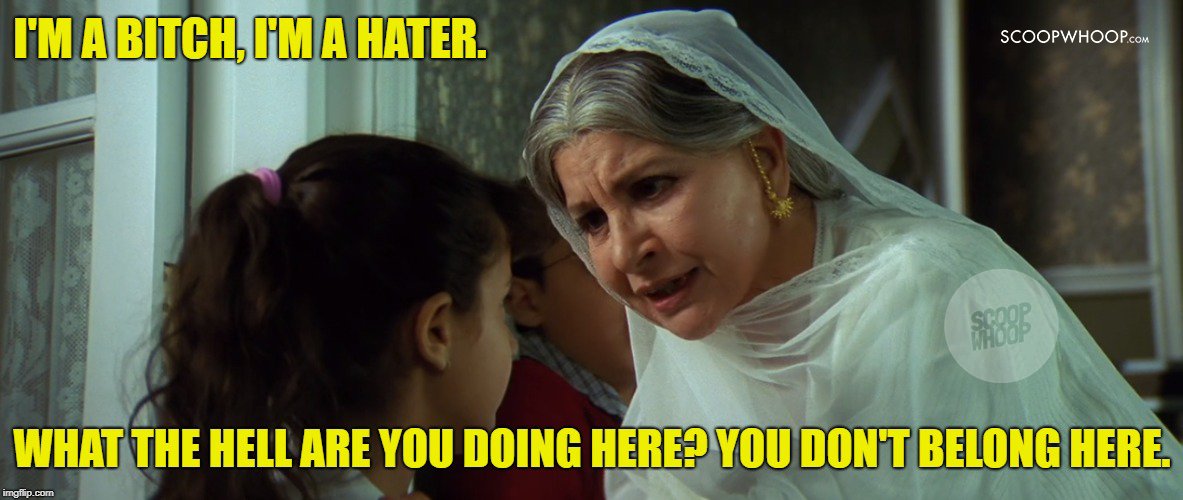 3. Aman's disrespect towards the concept of personal space.
Aman Mathur thinks the world is his oyster and takes less than 12 hours to barge in his neighbours' personal lives. Civic sense? No? Okay.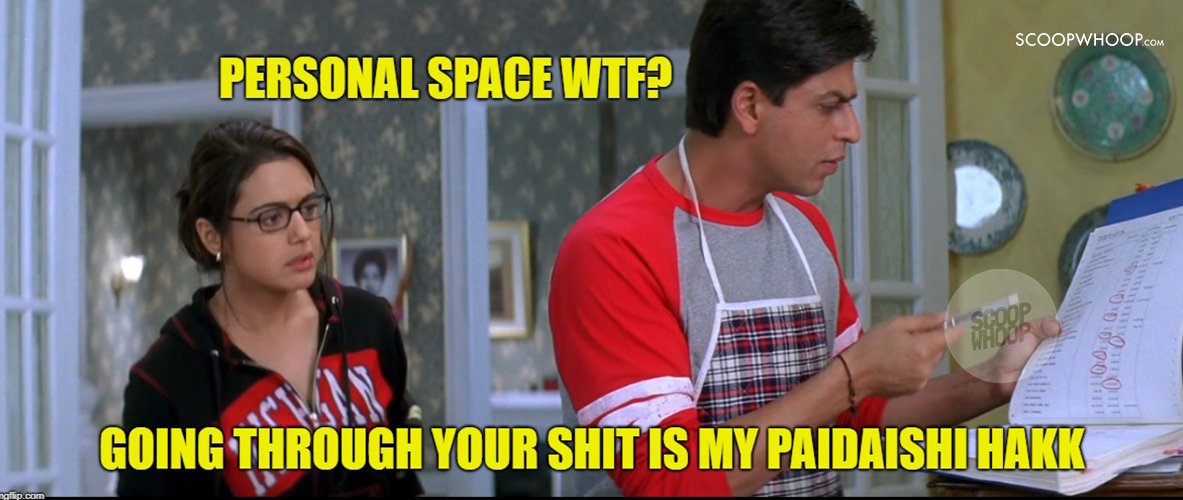 4. The amount of casual sexism and harassment this movie has shown is just unacceptable.
Right from Rohit inappropriately hitting on every beautiful woman he sees to Aman's comfort with touching other people without their consent is appaling.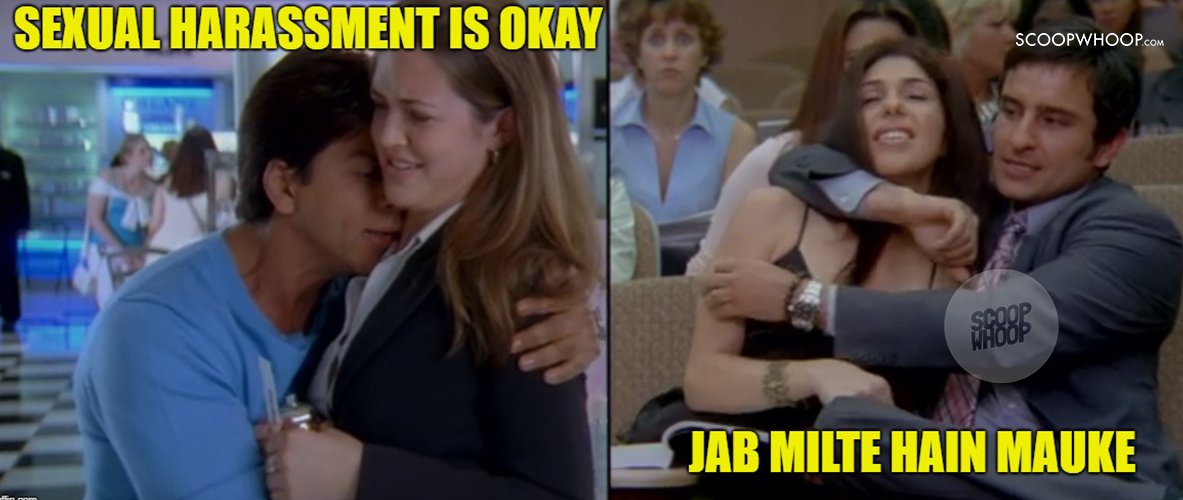 5. Is it just me or Aman's game of '6 din, ladki in' super problematic?
Women are not yours to play games with. I repeat, women are not yours to play games with!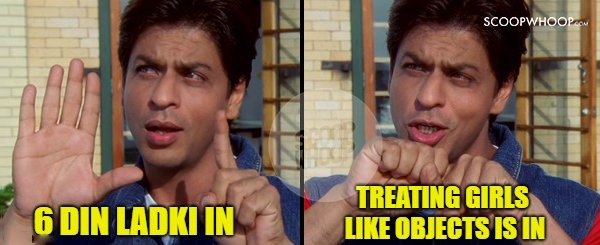 6. Homophobia at its worst.
Kantaben's reaction to seeing Aman and Rohit in bed together (they were fully-clothed for God's sake) is equal to an epileptic seizure.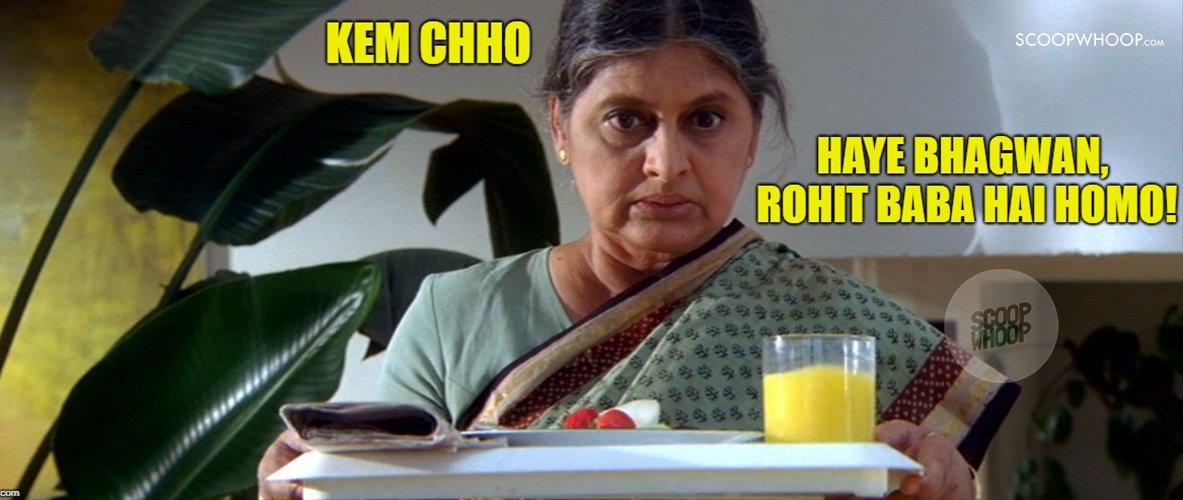 7. Naina friendzoning Rohit to the point that she completely negates his love.
It's one thing to tell someone you don't love them. But it's a whole different ball game when you tell the other person that they aren't in love with you, it's just infatuation. How can you dictate someone else's feelings?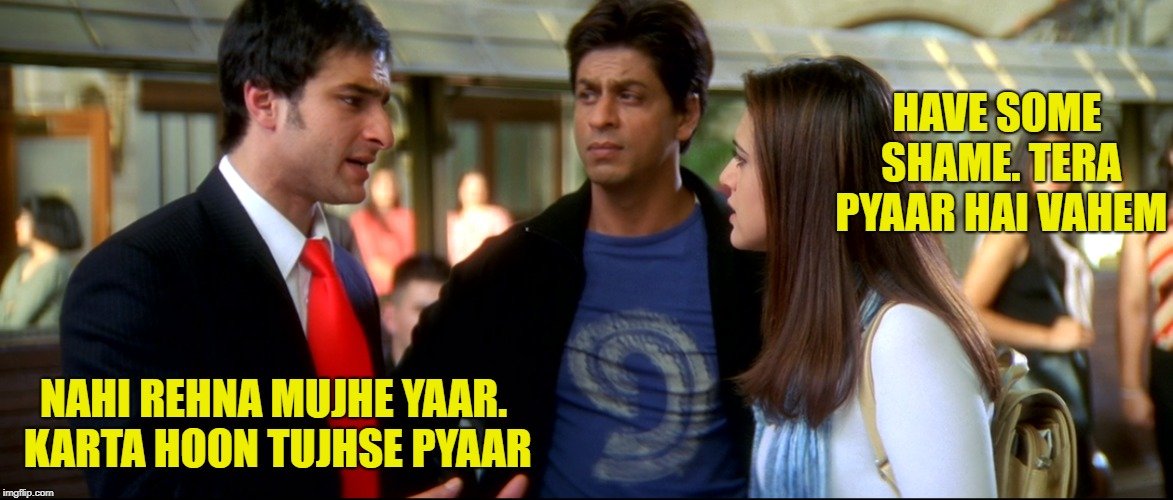 8. Rohit's brief 'romance' with Camilla.
Wait, weren't you madly in love with Naina like 5 minutes ago?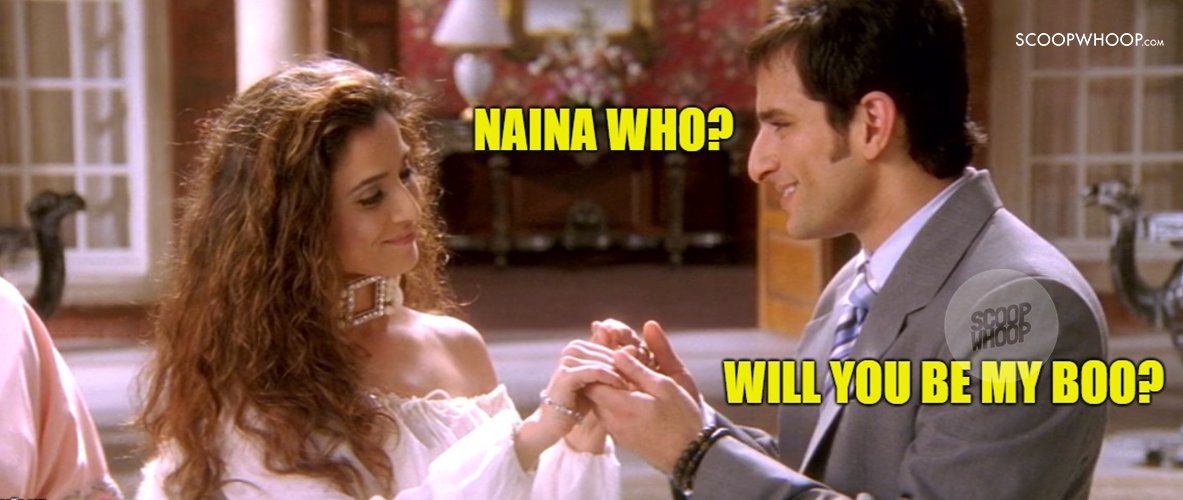 9. When Rohit and Naina find out about Aman's health.
Rohit behaves like a frat boy when he doesn't give a rat's ass about Aman dying but is more concerned with the fact that Aman lied to him about being in love with Naina. What are you? 16?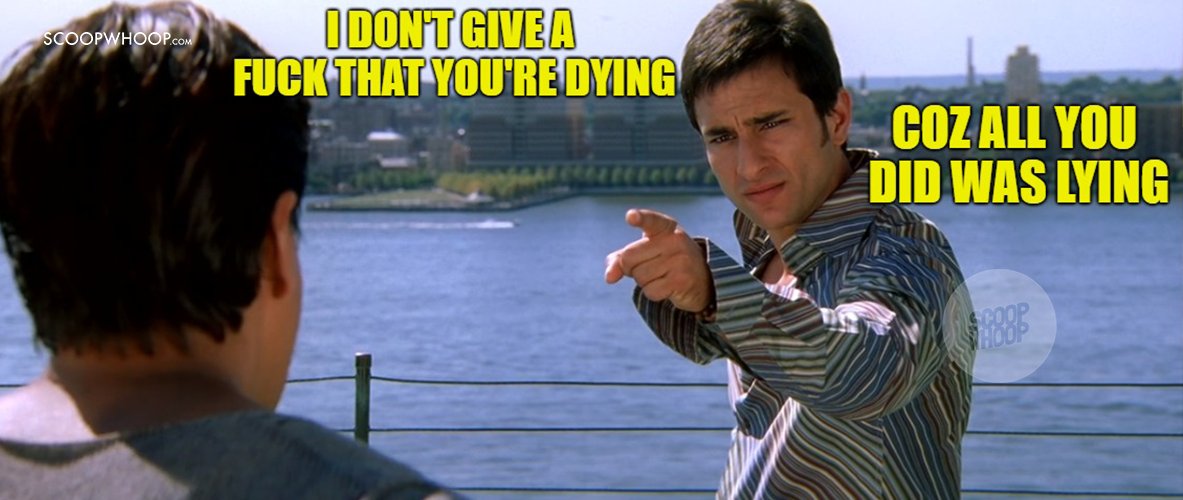 10. Dadi Lajjo's sudden redemption.
When Dadi Lajjo finally finds out Jia is her own flesh and blood, her emotions take a U-turn. I mean, years and years of constant abuse is forgotten within minutes. WTF? Jia probably has PTSD for the rest of her life.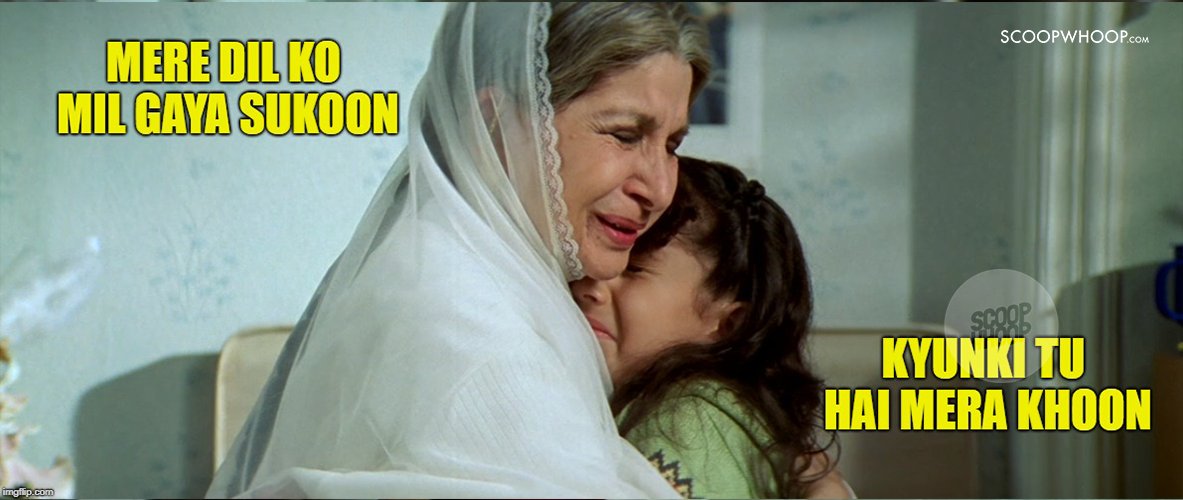 Even Naina and Jenny don't give a fuck. It makes no sense.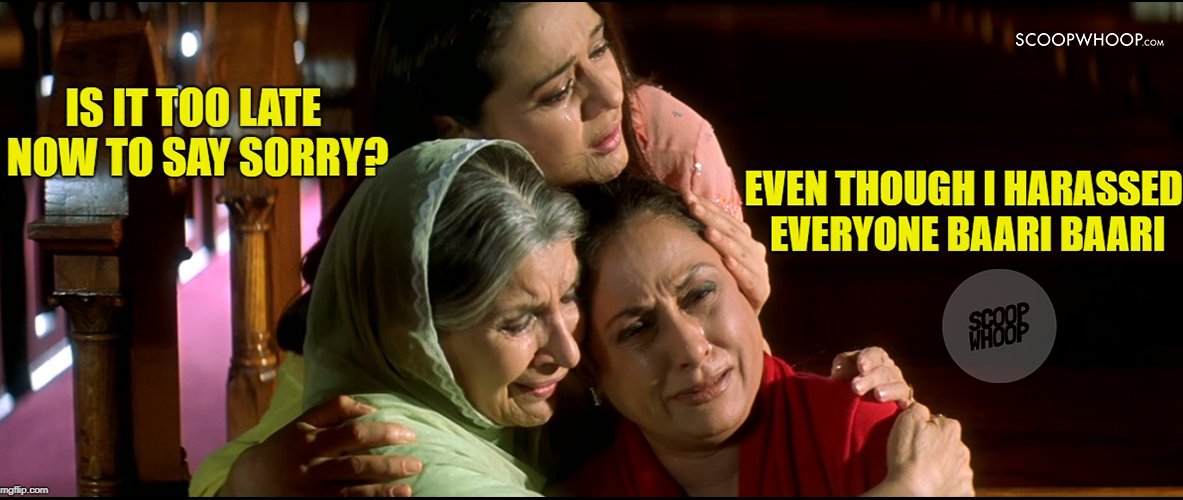 11. And why the fuck is this man dancing and running around? 
People who are grievously ill should be resting and not dancing on cars. This is just plain unreal to believe.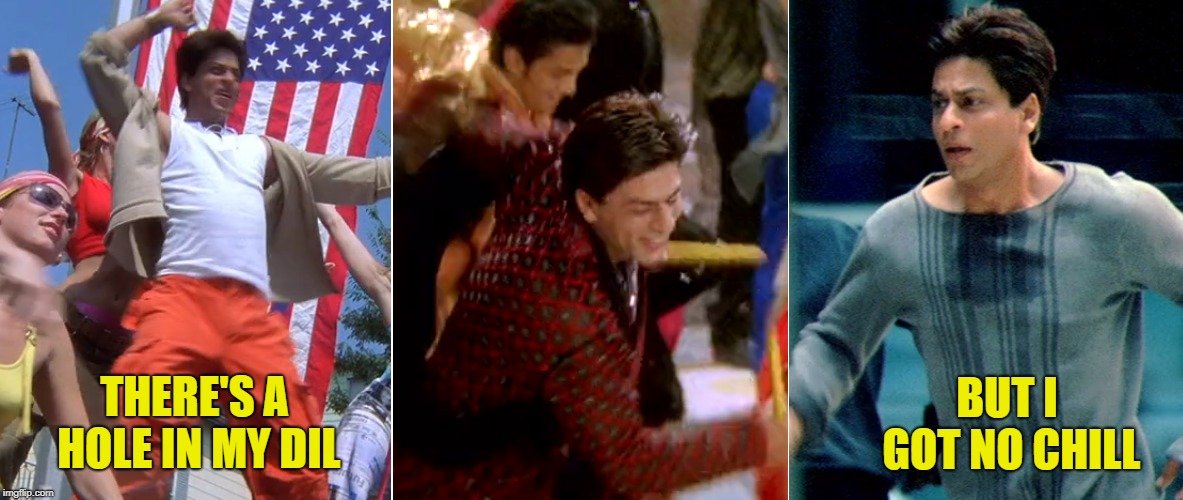 But because nostalgia is a bitch, this movie will always be close to my heart. Mainly because I was a 10-year-old with no sense of the real world.