Independence Day is a proud day for all of us. This is the day we celebrate our country's independence from the Britishers and honour all martyrs who laid down their lives fighting for this country. Every year, we celebrate this day with all our heart and proudly so.
This year, Times Music, has produced a music video, 'Love Your Country', which features Kangana Ranaut. While we are all for loving our country, even without a music video, we're not sure if the makers properly briefed Kangana about her part in it.
The song, of course is patriotic, but most of it is just 'Love your country' & not much else! But more than anything, we're really puzzled by these expressions by the three-time National Award-winning actress.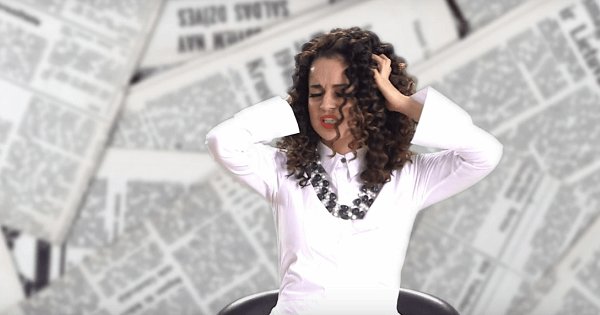 Watch the video here:
Source: Times Music
While we've loved your work in most of your films, Kangana, this video is way too much for us. What were you even thinking? 
We love our country but we can't love this music video.