Karan Johar is someone who's always making headlines – for better or worse. Of course, his place in the film industry is one reason why, but there's more to him than fame, and the celebrity status. Often, he says things that reflect an immense emotional quotient, even then, he may not be the voice of reason all the time. No human can be. There's one thing that's constant about him – and it's his ability to stay true to what he feels and does.
His sheer acceptance of his work, opinions and on top of that, his mistakes, makes him the person we like to listen to. He's managed to prove this, time and again:
1. When he talked about copying sets from Sanjay Leela Bhansali
Post the success of Rocky Aur Rani Kii Prem Kahaani, Karan Johar interviewed with Film Companion and talked about the film in-depth. He also talked about the sets, and how he took inspiration from Sanjay Leela Bhansali's films. He added that it was an homage, but the aesthetics were copied from his films. Just a director accepting that they appreciate another director's work – and also giving credit where it's due is something nice.
"We say inspiration, let me be more honest and say, copy. I copied a Sanjay Leela Bhansali set. It's a beautiful aesthetic, and it's a copy."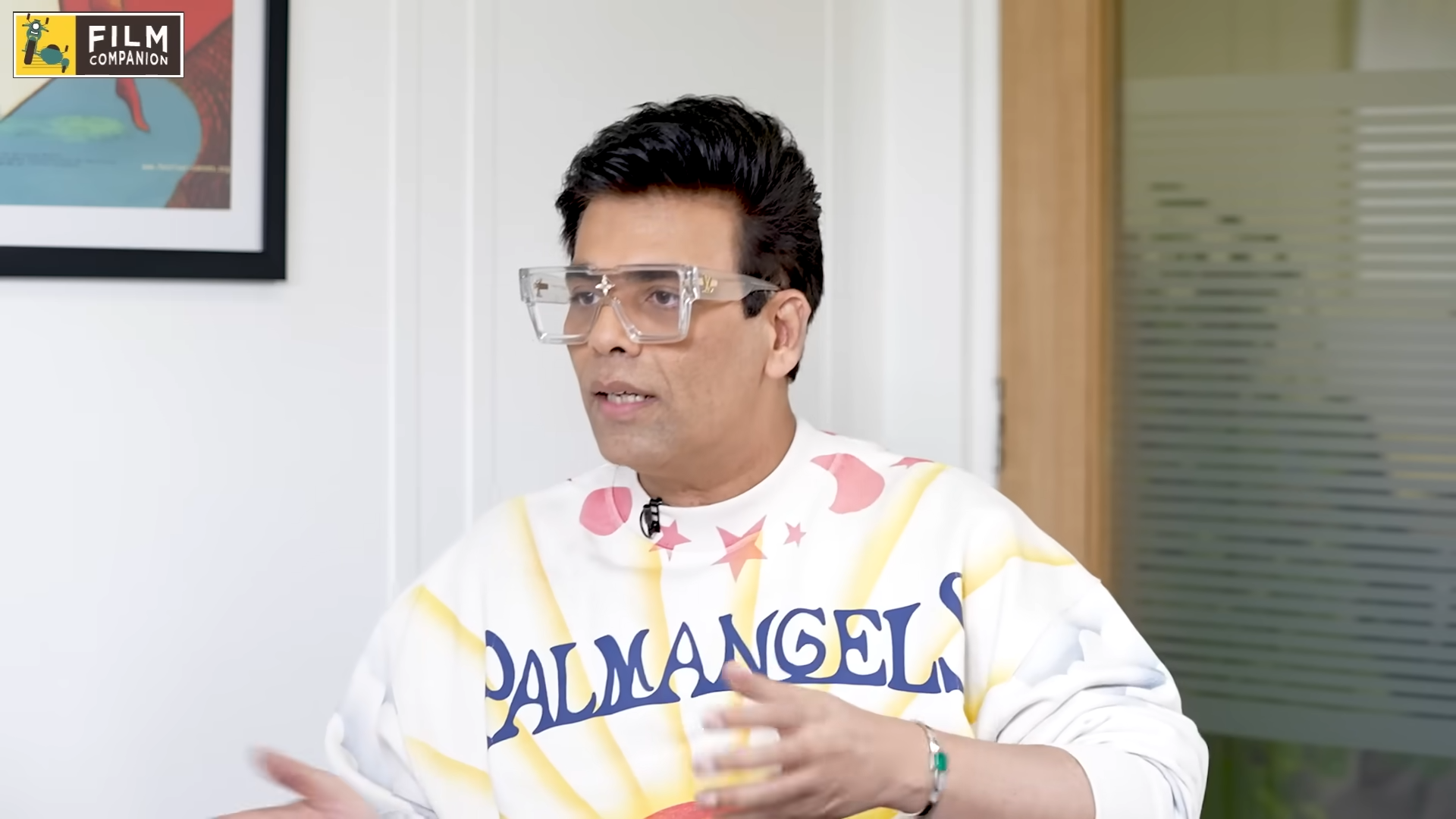 2. When he accepted that Student of The Year wasn't a great film
Karan Johar is one of the very few people in the industry who criticizes his own work, or takes a joke on it. It's a rare quality – to see your own flaws, especially when you have all this power. In an interview, he even dissed Student of The Year to the point where he said that he found the script bad. He added that it wasn't about great film-making, and everyone involved should accept it.
"Four days into the shoot I read the script cover to cover. I don't know what I was doing. I think I was drunk or something. I started shooting this film and I was like, 'Why is this script so bad?'"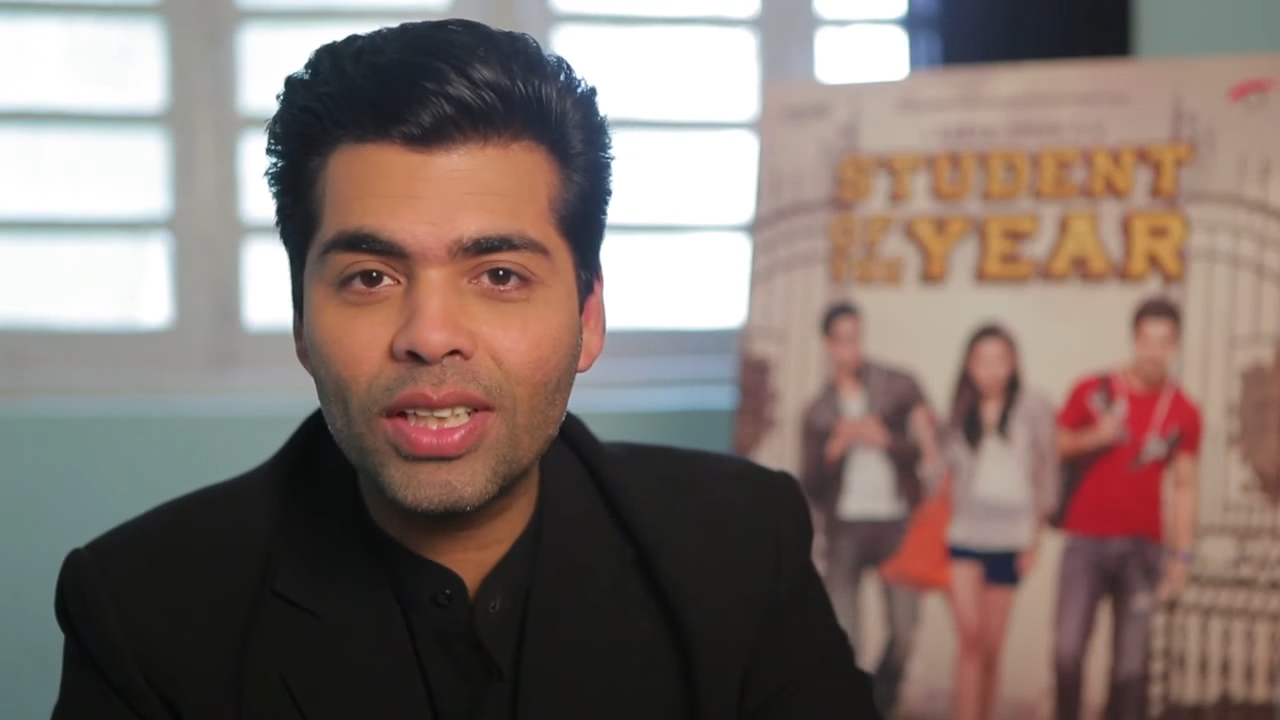 3. When he opened up about living through his films
During the Film Companion interview, Anupama Chopra asked Karan Johar if he lives through his films. He mentioned that he does, and he has the luxury to do that. Like always, he was vulnerable and honest when he said that he hasn't been able to translate that in his own life, so he keeps doing it for films.
"I live vicariously through my films. The love story that you want in your own life, you have the luxury to recreate that in your movies. The problem is, I'm not being able to translate that in my personal life."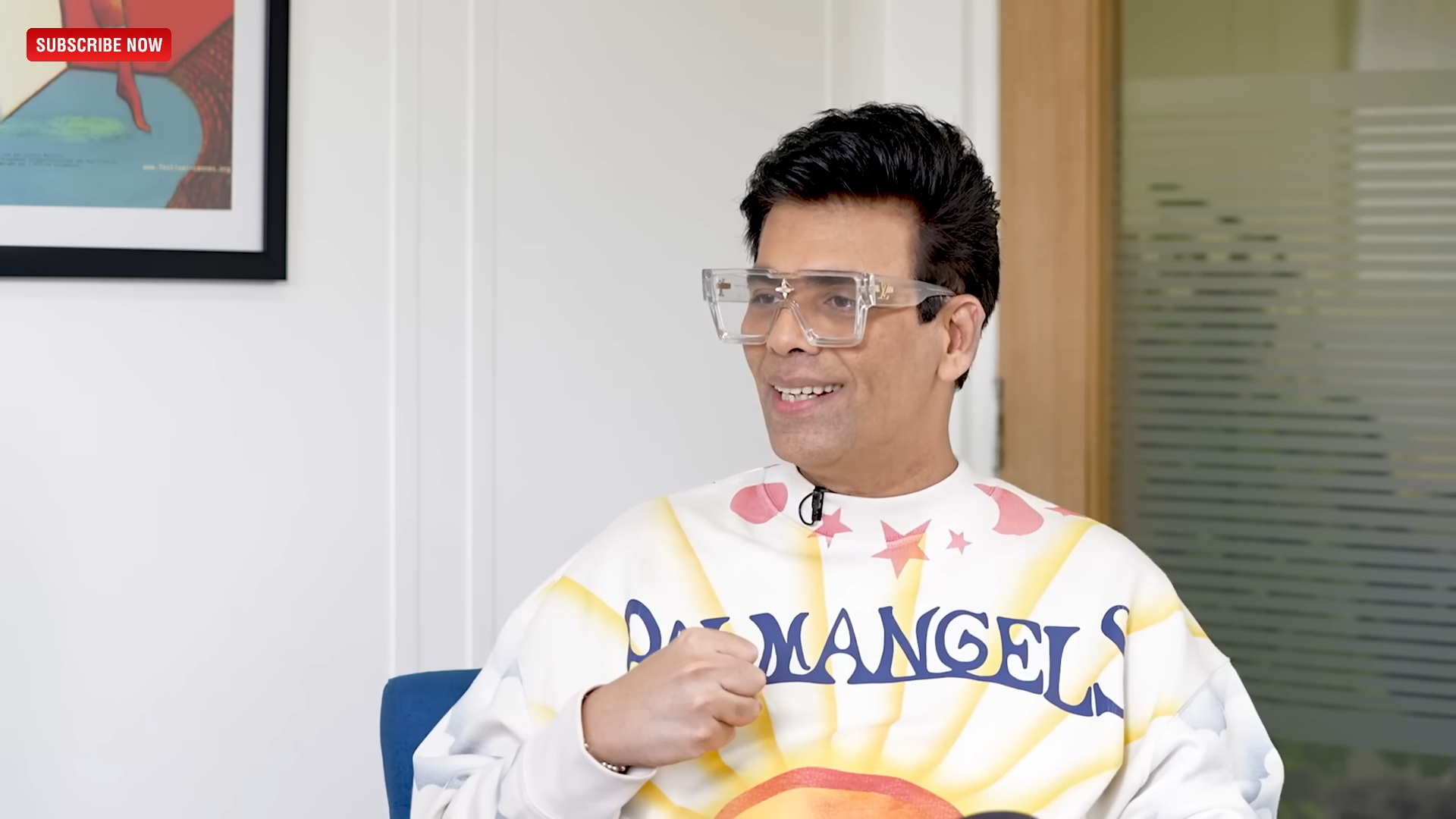 4. When he talked about facing rejections on a dating app
In another interview with Bollywood Hungama, Karan Johar talked about the time he joined Raya. He said that he would like people on the app, and nobody would like him back – which made him feel dejected. He added that finding love is tough, and he never re-joined another dating app. It was new of a celebrity to not only talk about their dating life, but also to be honest about rejections.
"When I ticked people, they didn't tick me back. I felt multiple rejections, which is probably because they thought I was a fake account."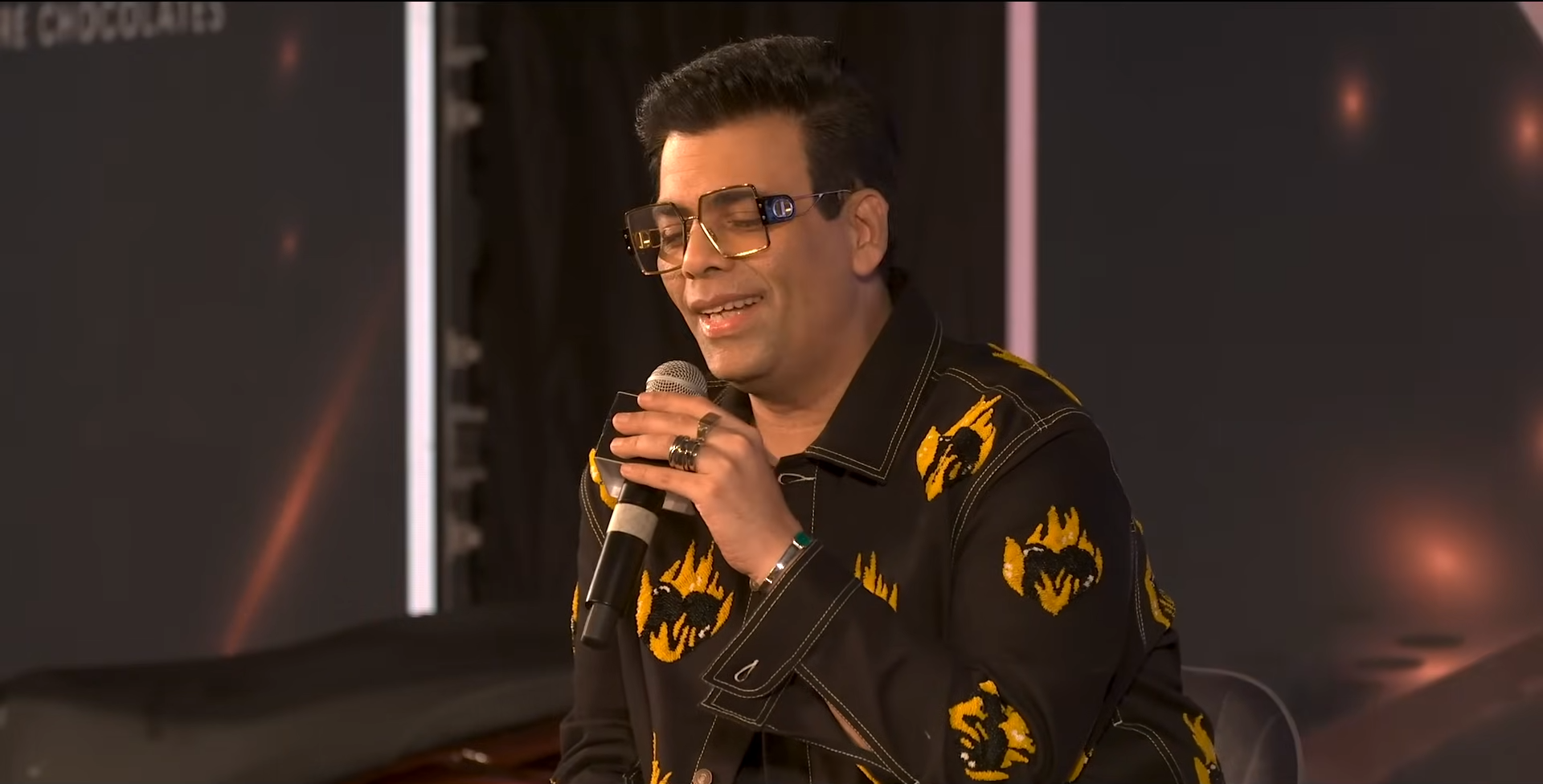 5. When he opened up about feeling lonely, after witnessing people happy in their relationships
In the first episode of Koffee With Karan, Karan Johar presented Deepika and Ranveer's wedding video. He was overwhelmed after the screening, and went on to talk about feeling lonely himself. He added that seeing what they have, he could only think of what he's missing out on. It was a very genuine and honest reaction to something like that.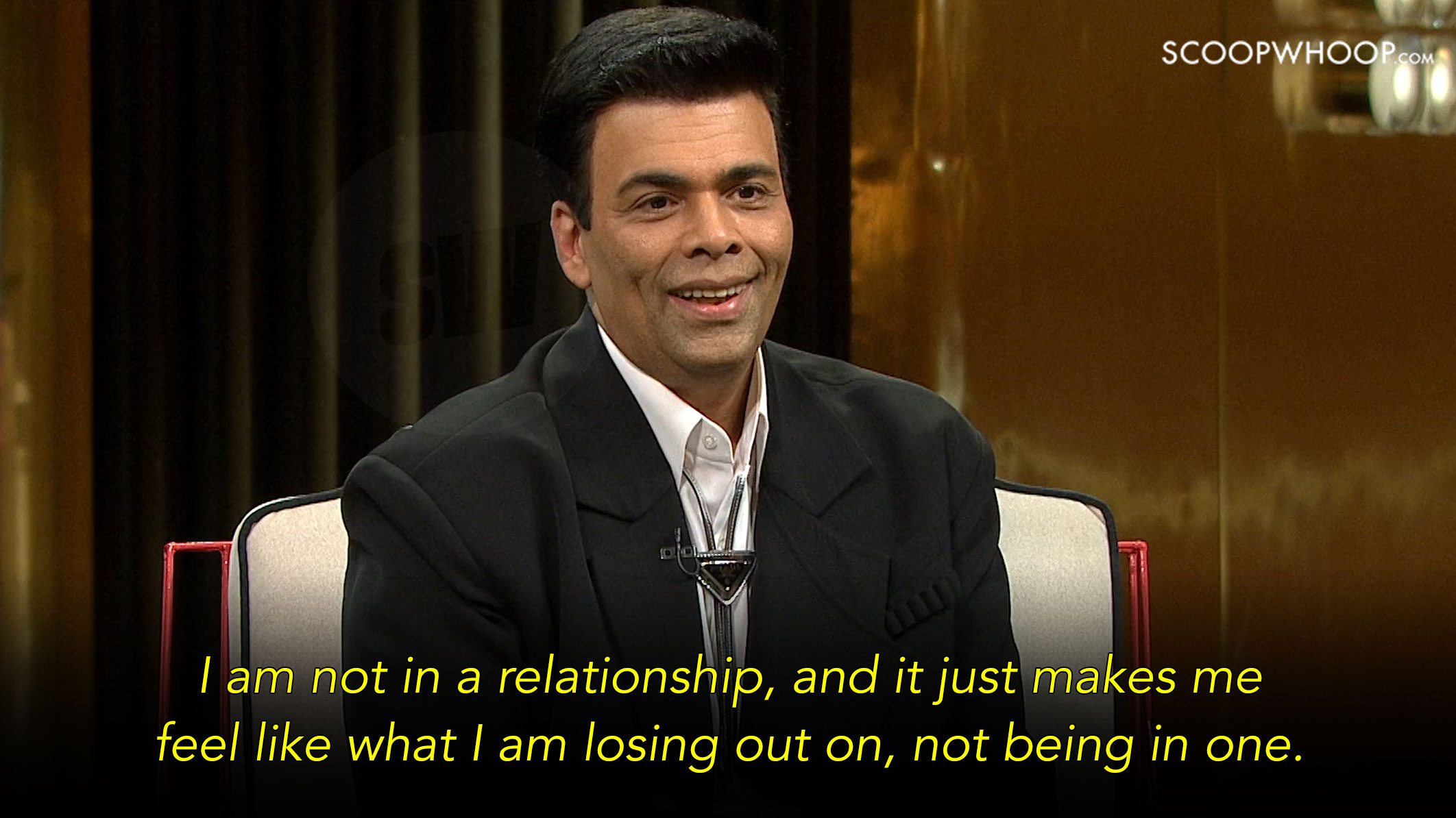 6. When he openly accepted that he didn't like Anurag Kashyap
In an episode of Koffee With Karan, Anurag Kashyap and Karan Johar talked about the time when they didn't like each other. Both were very honest about the rivalry, and well, the hate. KJo added that they had said some awful things about each other, majorly because they were different people. He even talked about how he represents commercial cinema which isn't always great filmmaking, whereas Anurag's filmmaking is particularly impactful.
"We fought on record. There were articles about it. He said awful things about me, and I said he needs a therapist."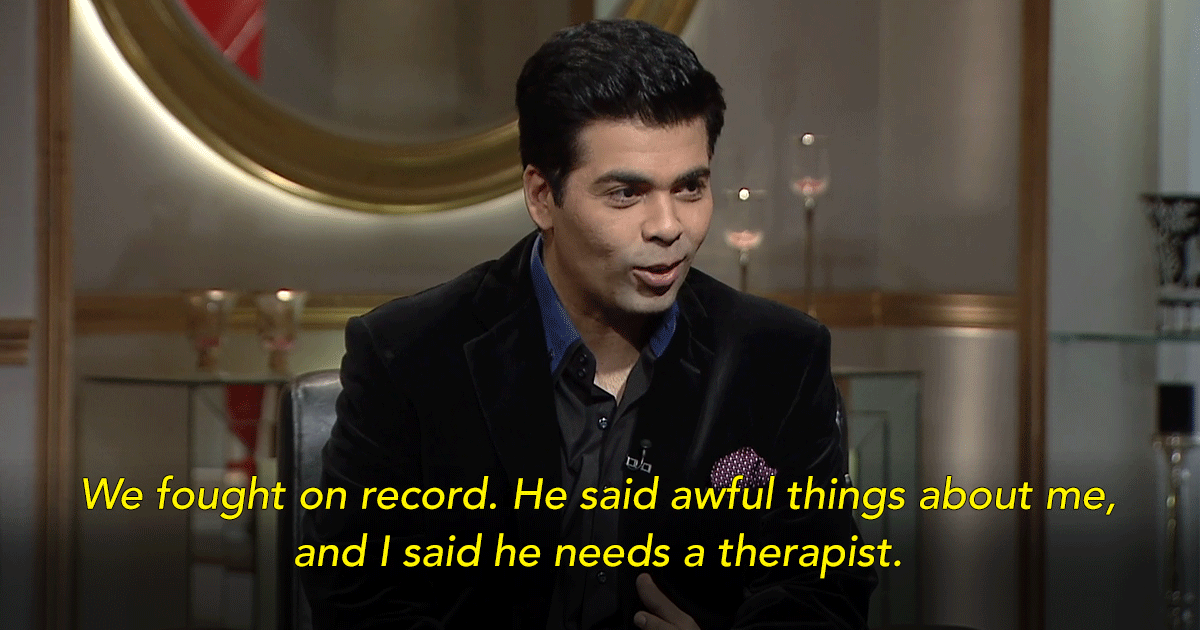 7. When he called out Kuch Kuch Hota Hai for being problematic
While interviewing for Be A Man Yaar, Karan Johar talked about his filmography, and about reflecting on his work. He mentioned that he wouldn't want to repeat that mistake again. He also called out the story and how it was problematic – which is something that he sees now. It was refreshing to see a director accept a mistake and address that he would like to undo it.
"I think the gender politics of Kuch Kuch Hota Hai is very flawed. It's all wrong there. I would actually, never want to do that again."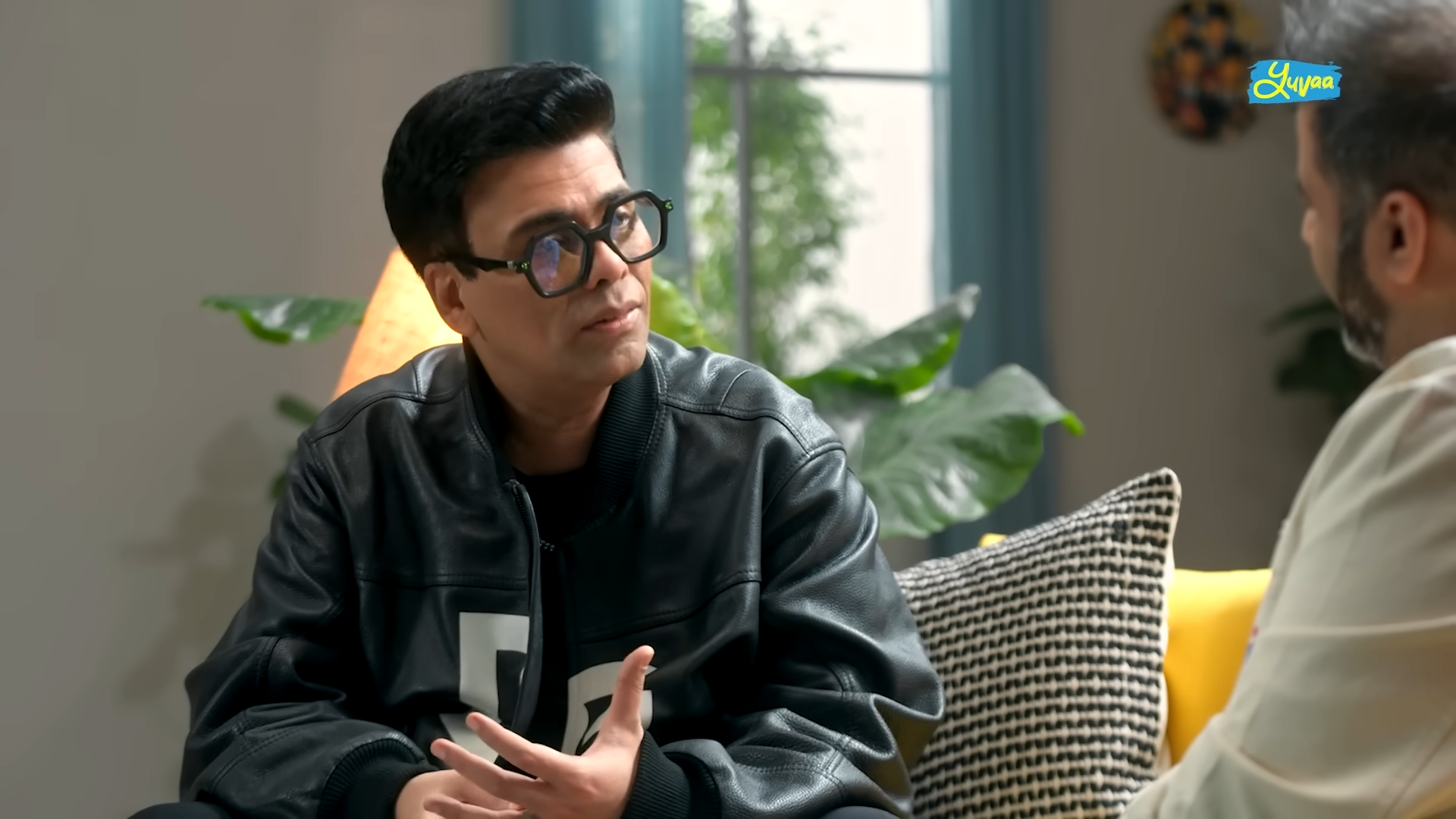 There's a reason he has a talk show, and we all follow it closely.