With the new season of Koffee with Karan coming up later this year, Karan Johar is keeping his fans engaged by being on the hot seat in his twitter conversations, #koffeewithkaran. He answers the weirdest questions by his fans in the wittiest way possible. Also, he revealed that we might see Fawad Khan and Sunny Leone on this season of Koffee with Karan.
The questions ranged from funny to bizzare and Karan was quite a sport while answering them. Read below: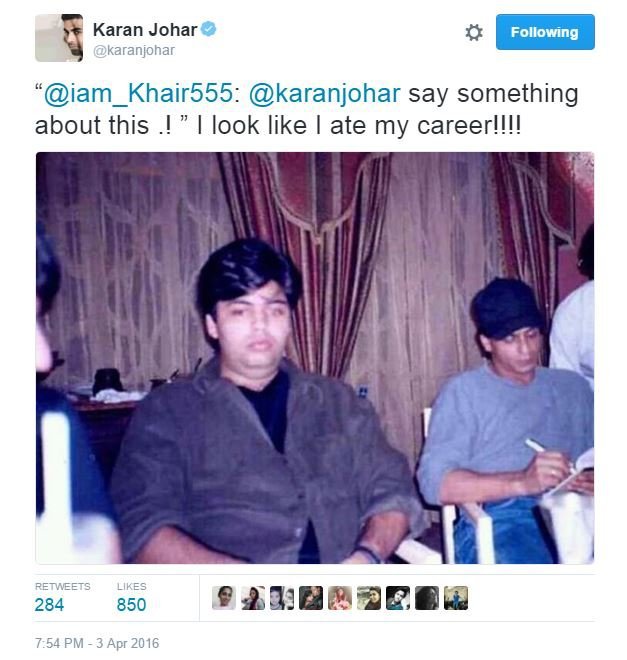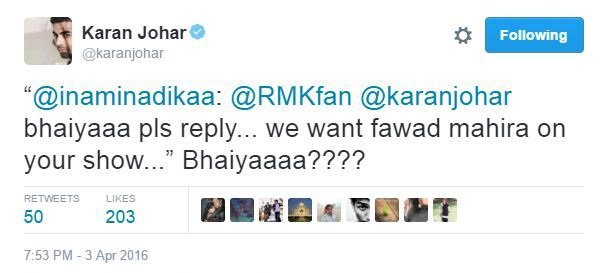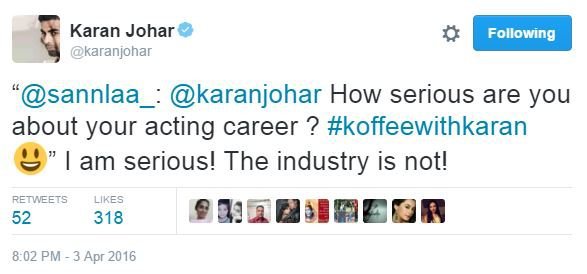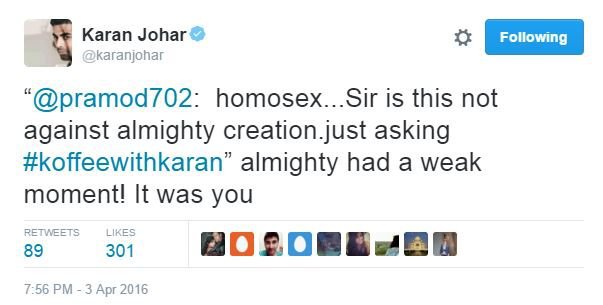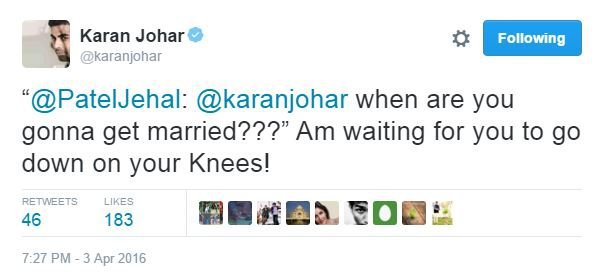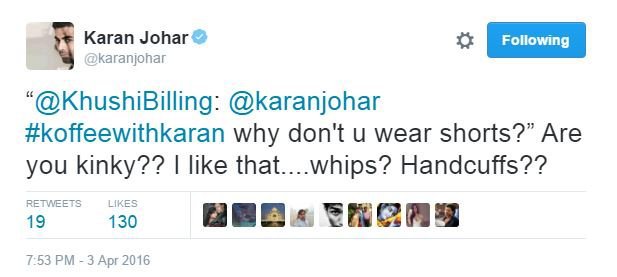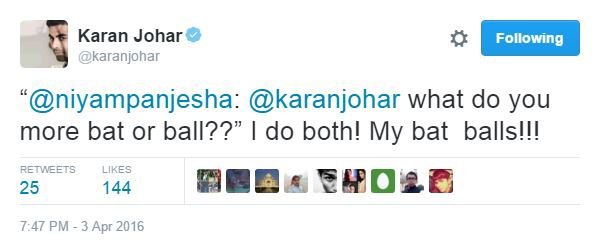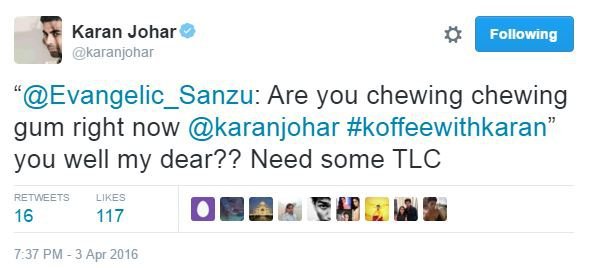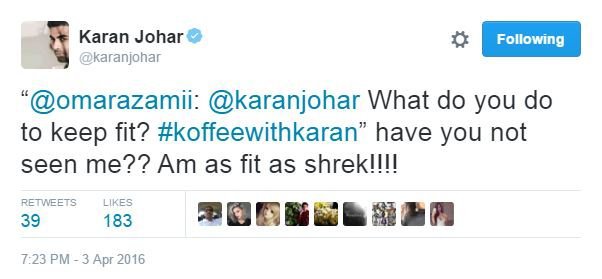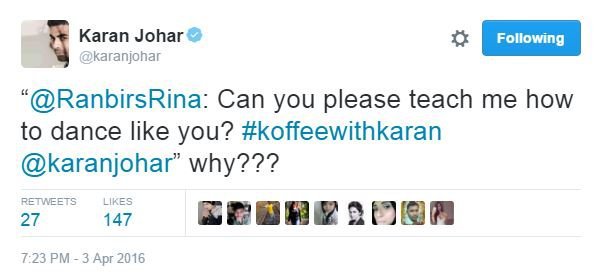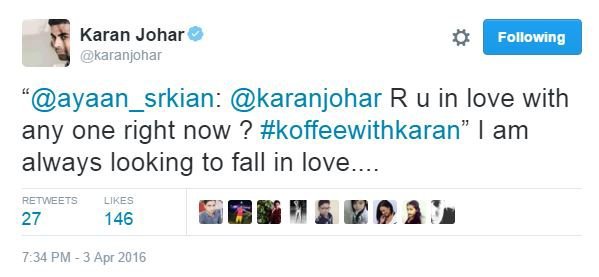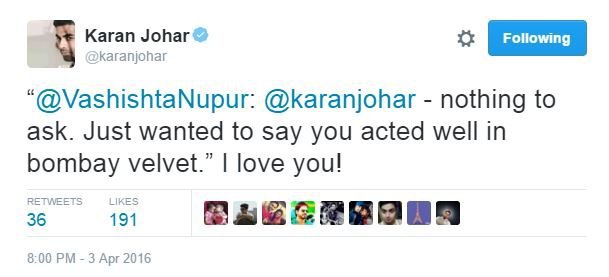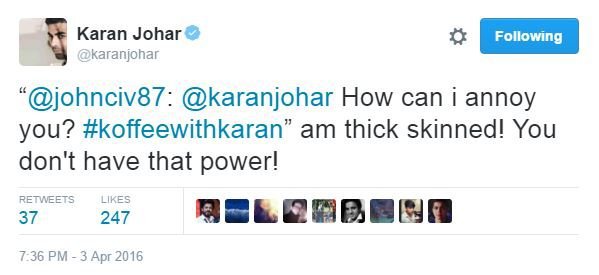 KRK couldn't help but participate too and asked this: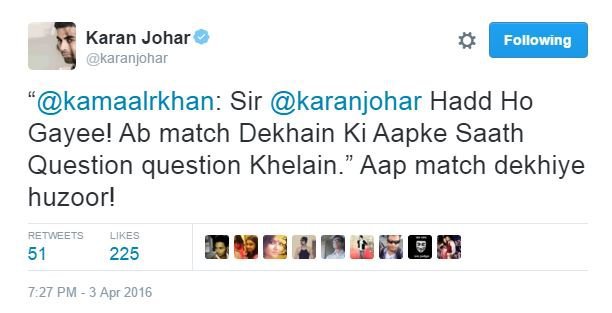 But this surely was the best part about this Twitter chat: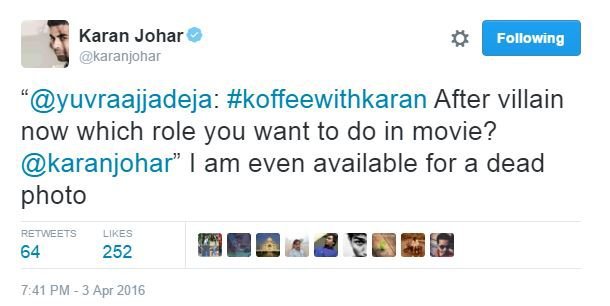 Karan, you own the hamper!