Though the episode had many moments of Kareena and Priyanka backing each other up while KJo was being KJo, however in some gem moments you can see Kareena's inner Poo showing.
The season finale of Koffee With Karan 6 featured two gems of the entertainment industry, Kareena Kapoor Khan and Priyanka Chopra Jonas.
The iconic character of Kareena from K3G is the most relatable character for people like us- basically in love with ourselves and can't handle not being the center of attention.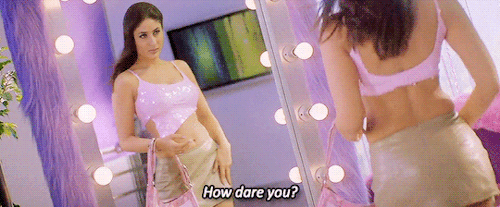 Matlab Badshah knew it all along when he sang, 'Hor dus kinni tareefaan chahidiyan tennu'?
So here are some of the moments from the finale when Kareena's alter ego, Poo shone bright.
1. When everyone is talking about their love life, then how can Poo stay behind?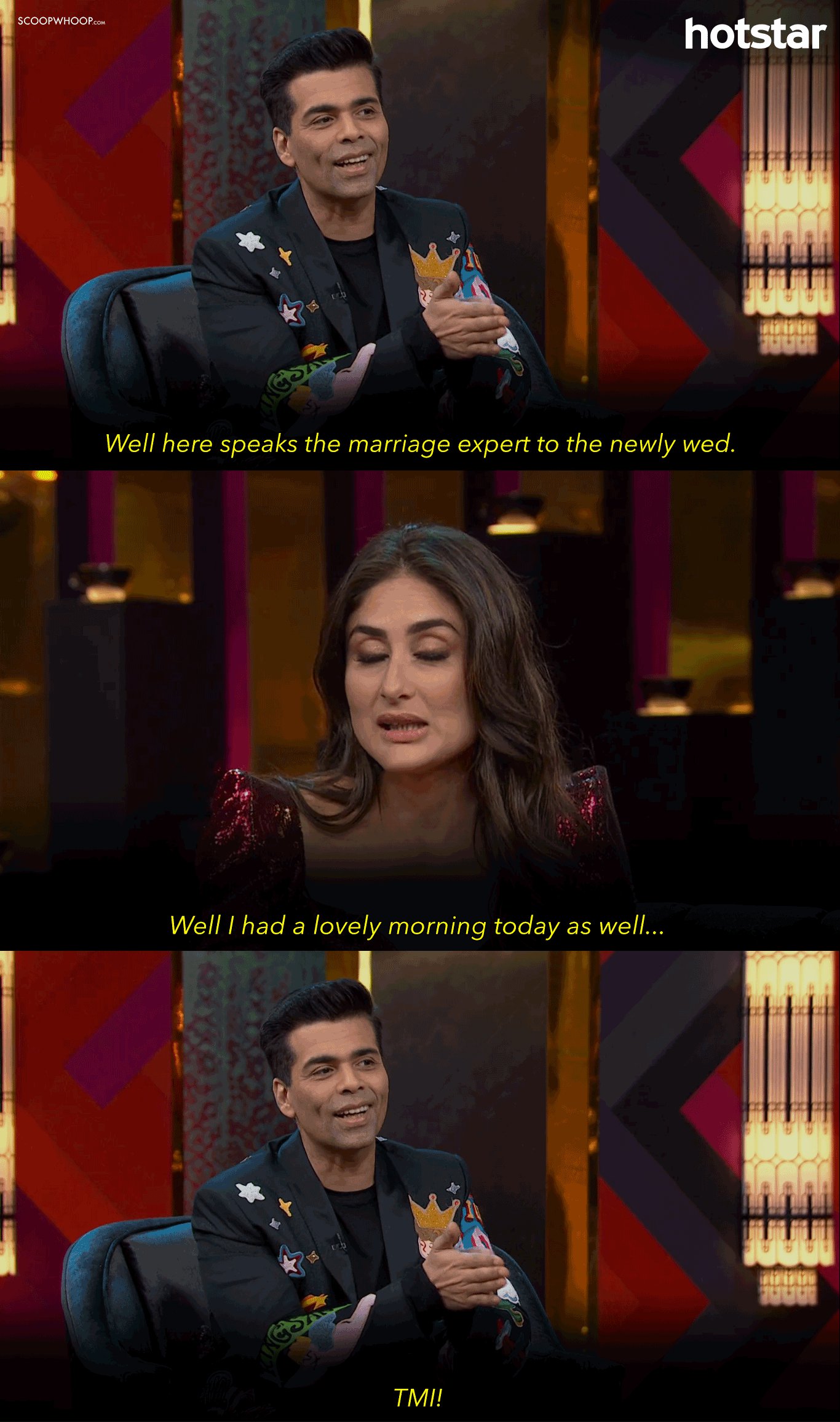 2. How dare anyone's proposal outshone Bebo's? Time to pull out the palace card.
When PC mentioned that Nick shut Tiffany's for her, Bebo was quick to say that even though Saif didn't shut any stores, he did get her a palace, so you know, pleaaase.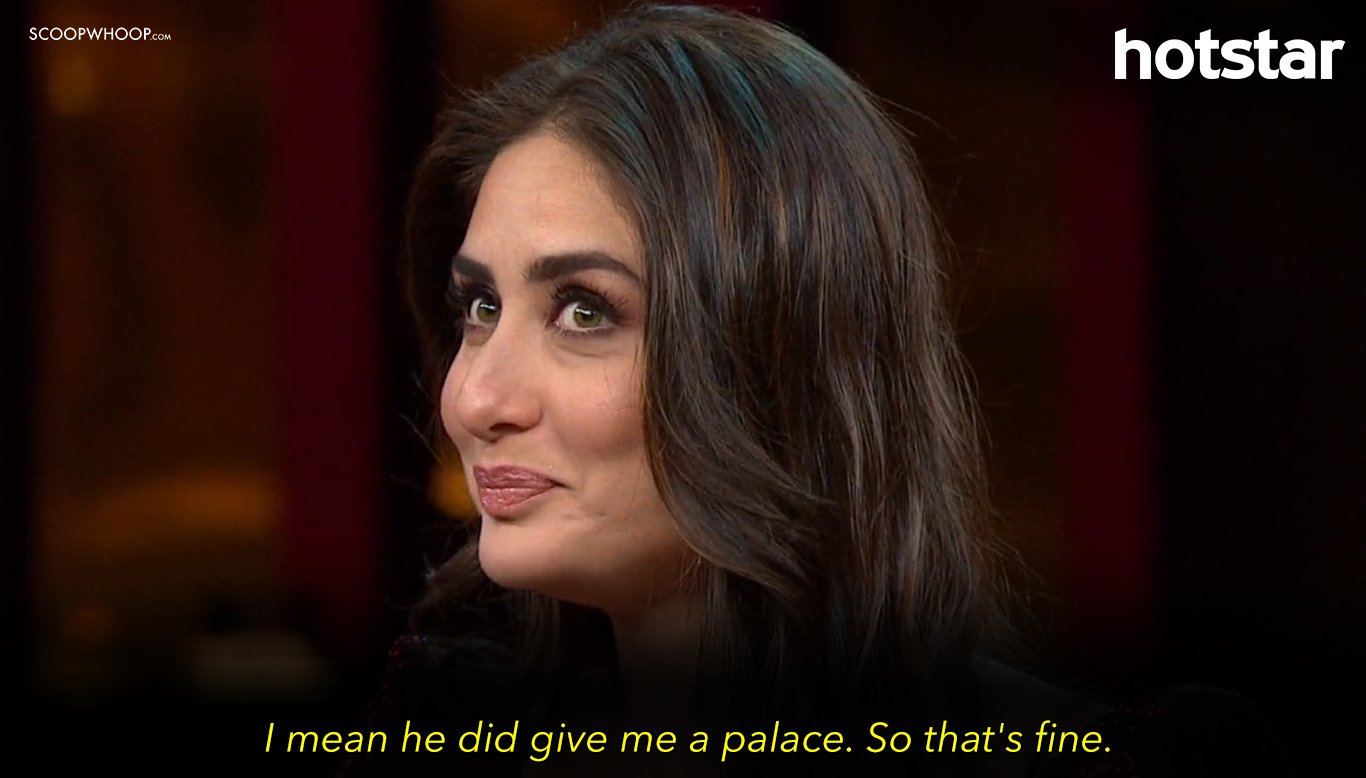 3. When KJo pointed out there used to be a time when Kareena was vegetarian and going through a spiritual phase, Kareena revealed how she's basically a method actor at home.
Changing personalities like clothing.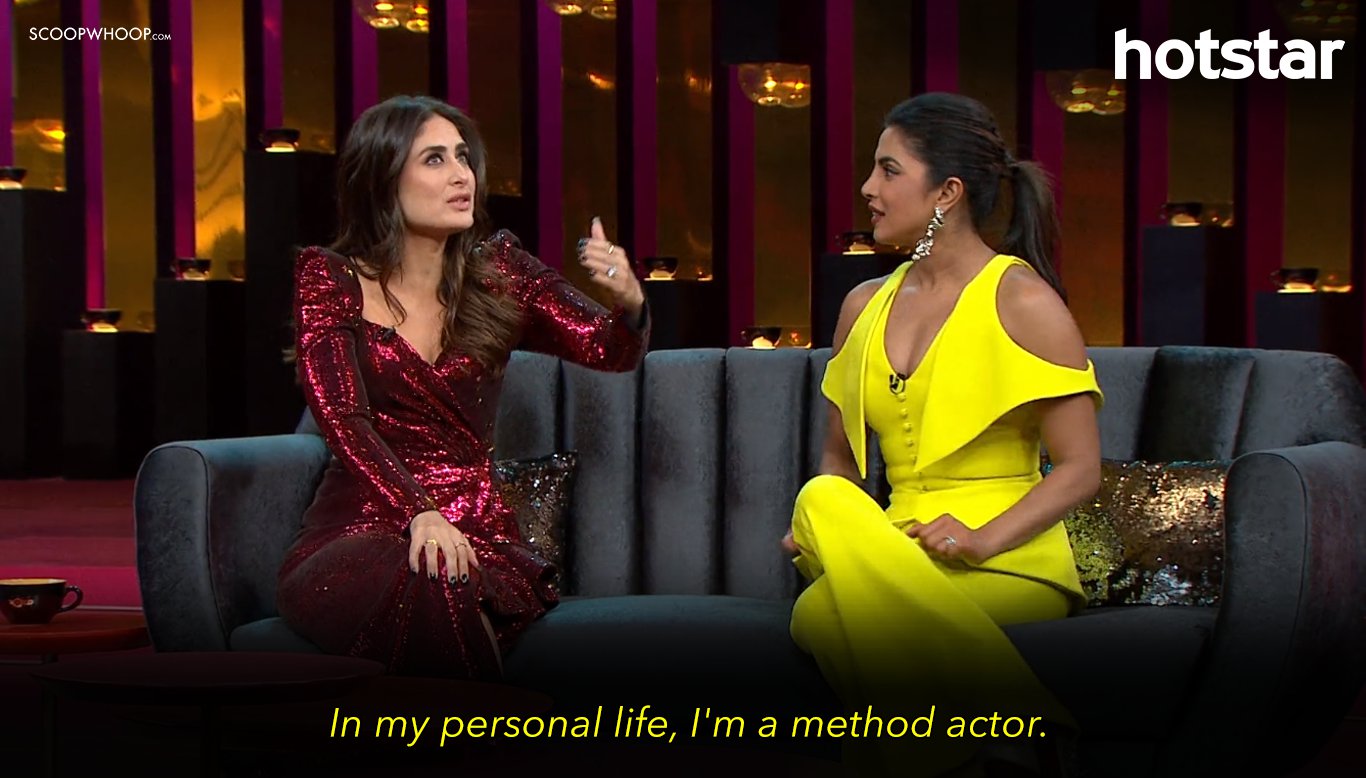 4. And she wasn't the one to shy away from taking credits.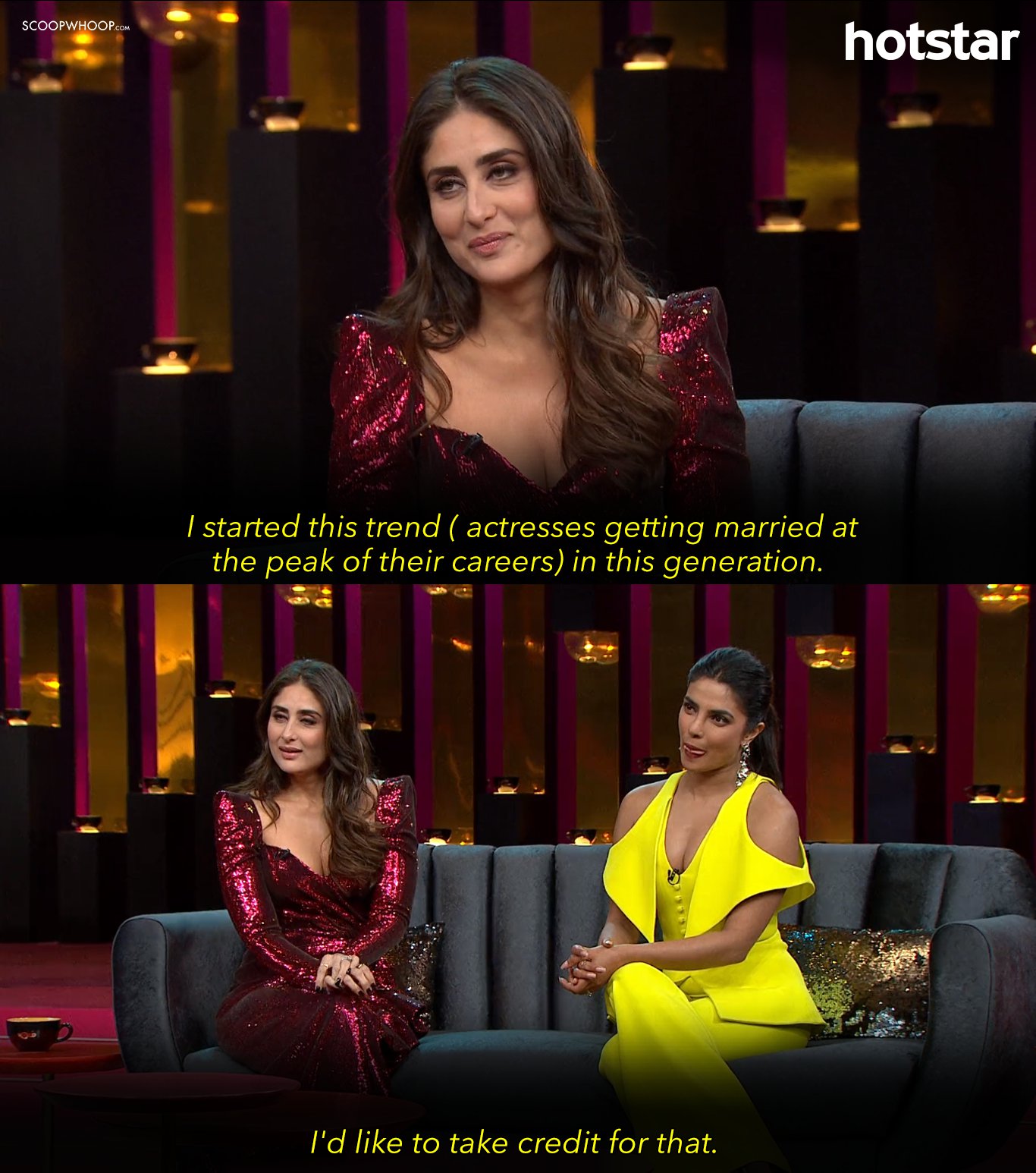 5. Taimur dolls might be a thing. But Bebo's Taimur ain't that shabby.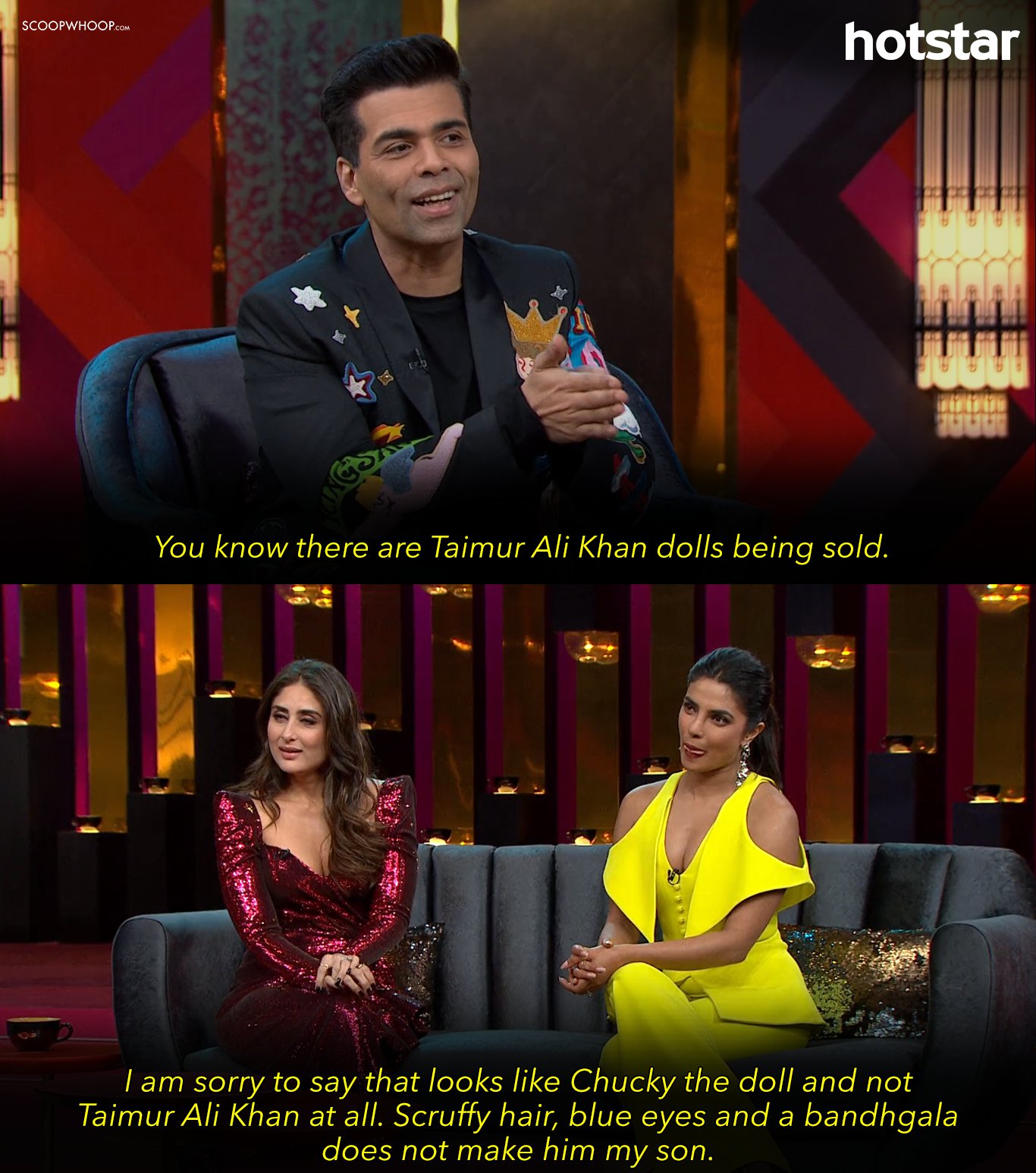 6. We can all unite to agree that Bebo prioritising food and sleep was the most relatable moment ever.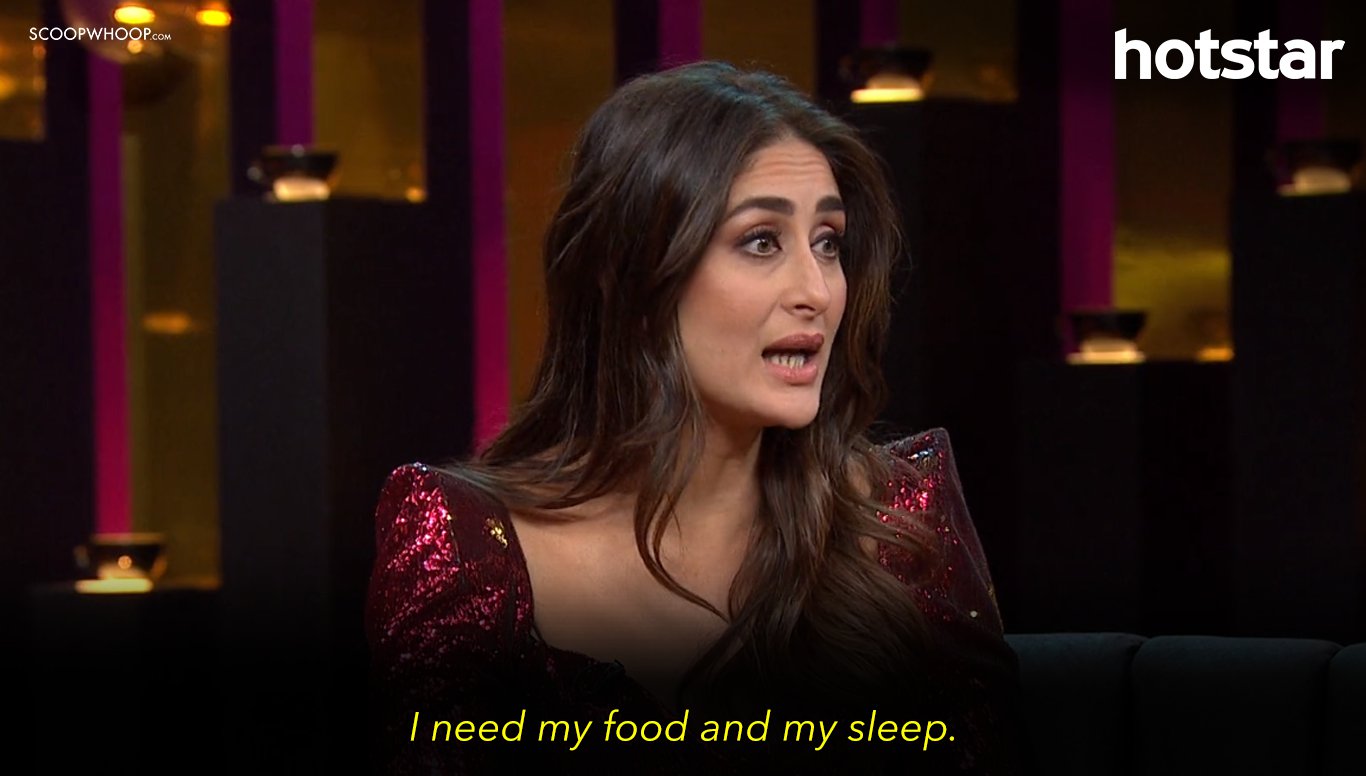 7. When KJO and PC set to find a nick name for Bebo, other than being a 'chhoti maa' for Sara Ali Khan, she quickly accepted the 'Begum' title, for the queen she is.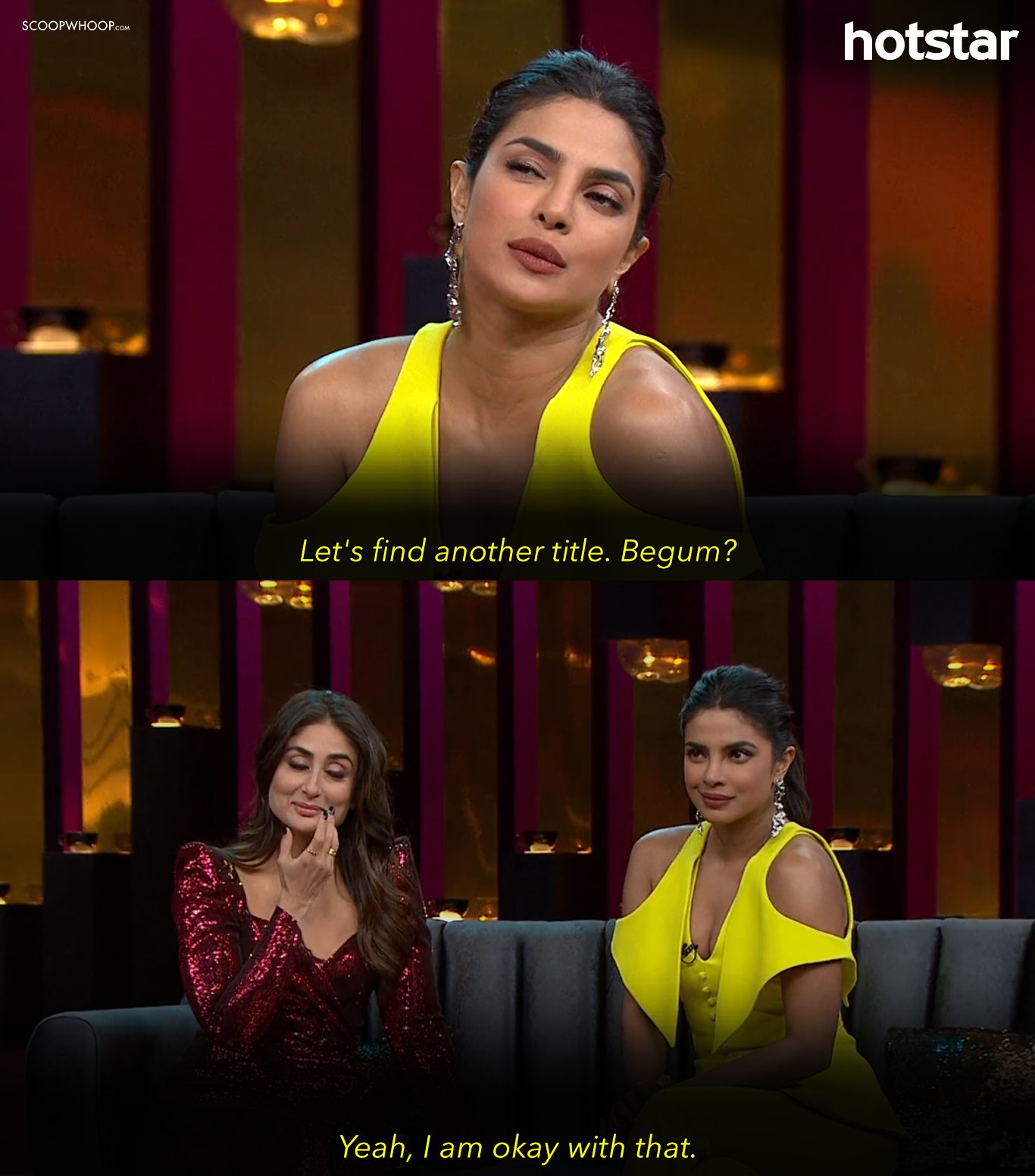 8. The rapid fire round had Kareena pulling a classic Poo.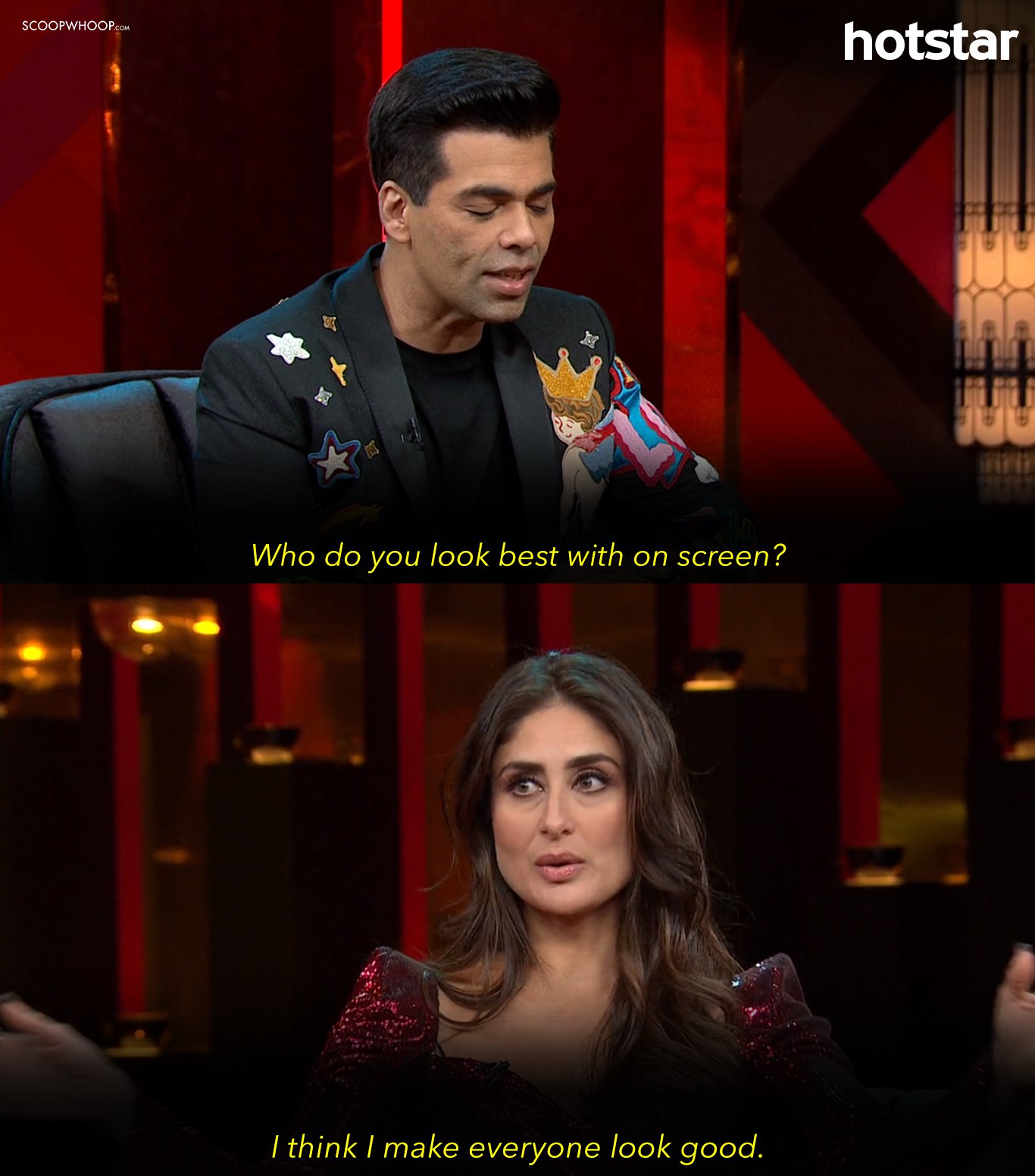 9. The only candidate worthy of giving Kareena a good competition is basically her own son and that makes sense.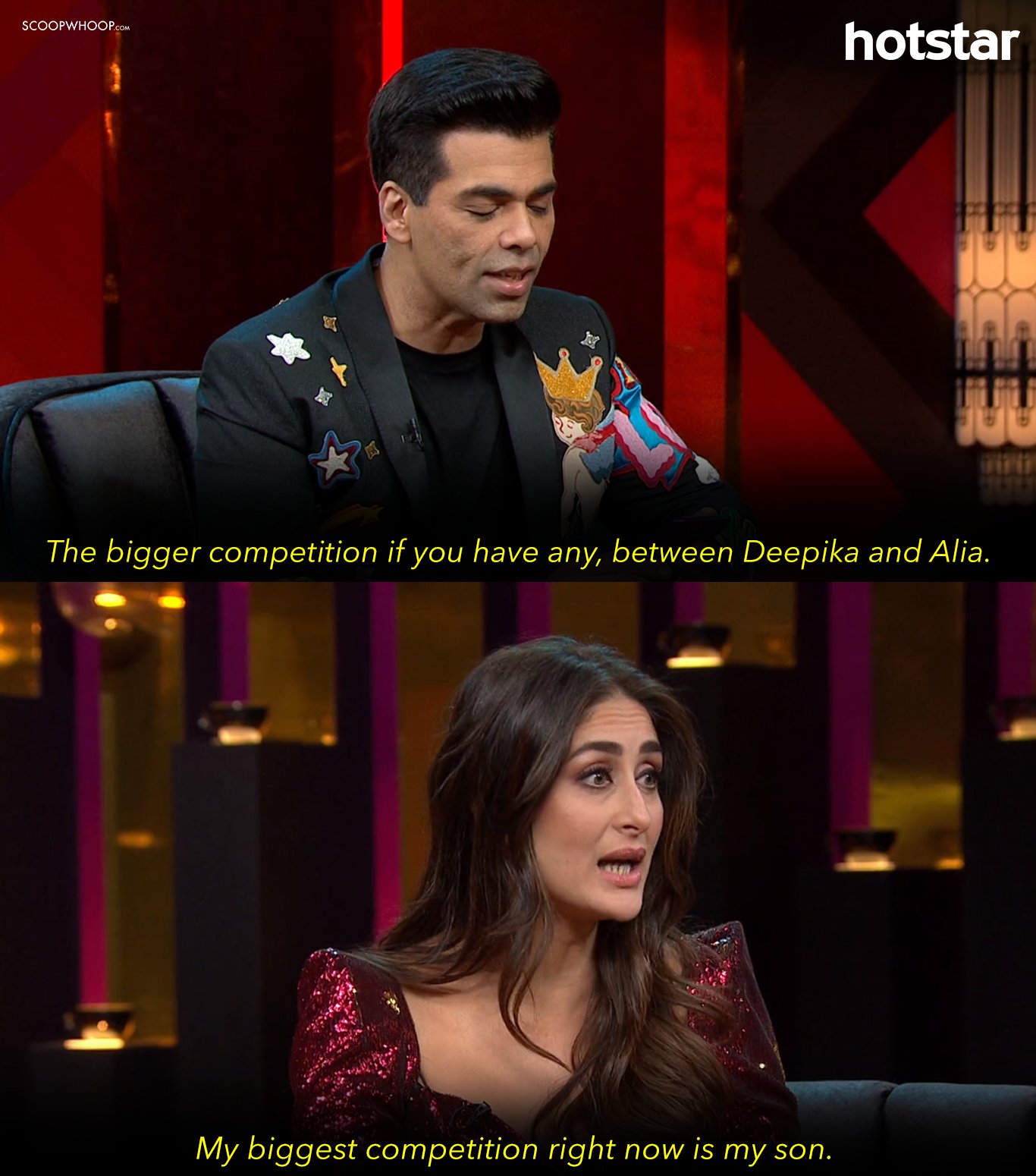 Kareena is honestly a state of mind RN. How kareena are you?
Images are screenshots of the Hotstar episode. You can watch the episode here. Design credits – Muskan Baldodia.