On the latest episode of Koffee With Karan, actors Kartik Aaryan and Kriti Sanon graced the Koffee couch. 
And apart from Karan's incessant effort in turning 'Saaryan' into a reality, we also discovered that Kartik Aaryan is the poster child for every engineering student ever:
1. Karan informed us of how Kartik changed colleges simply because he couldn't keep up with the attendance norms. Engineer spotted!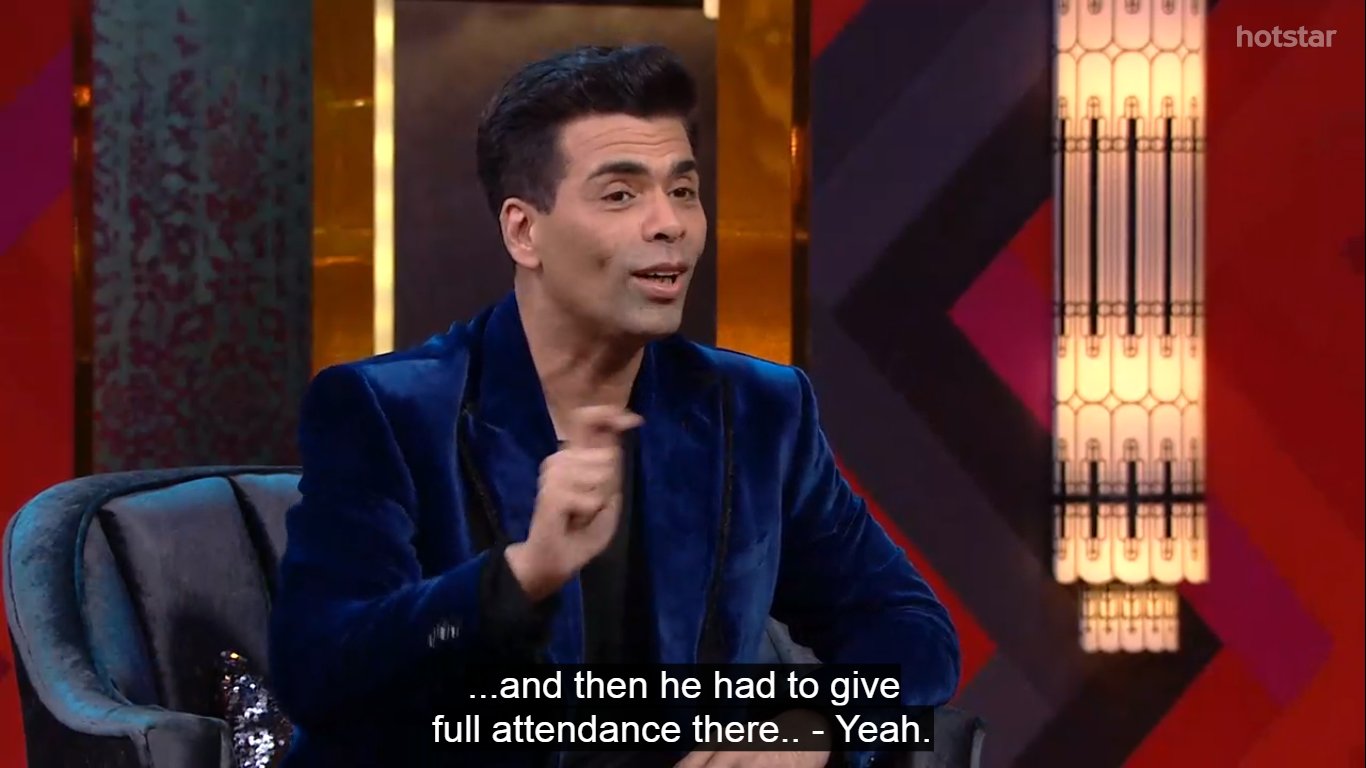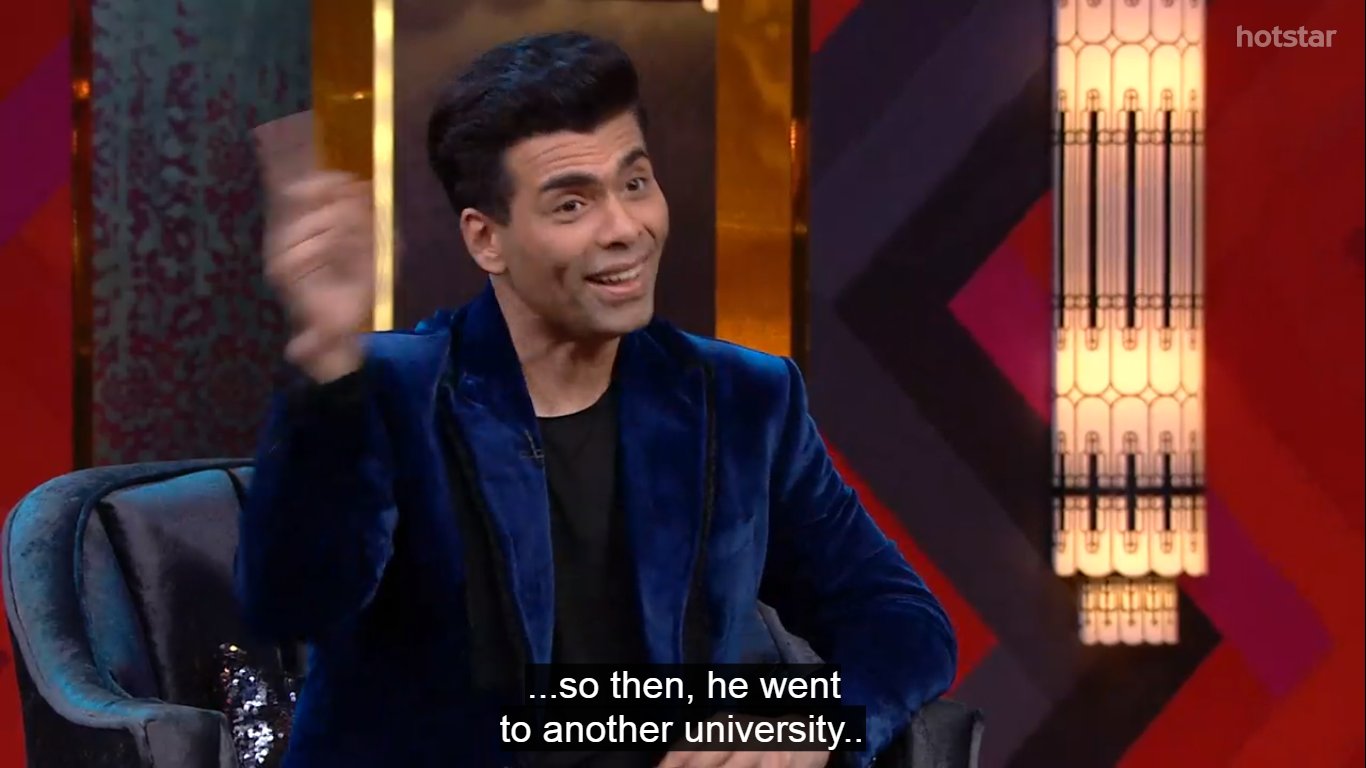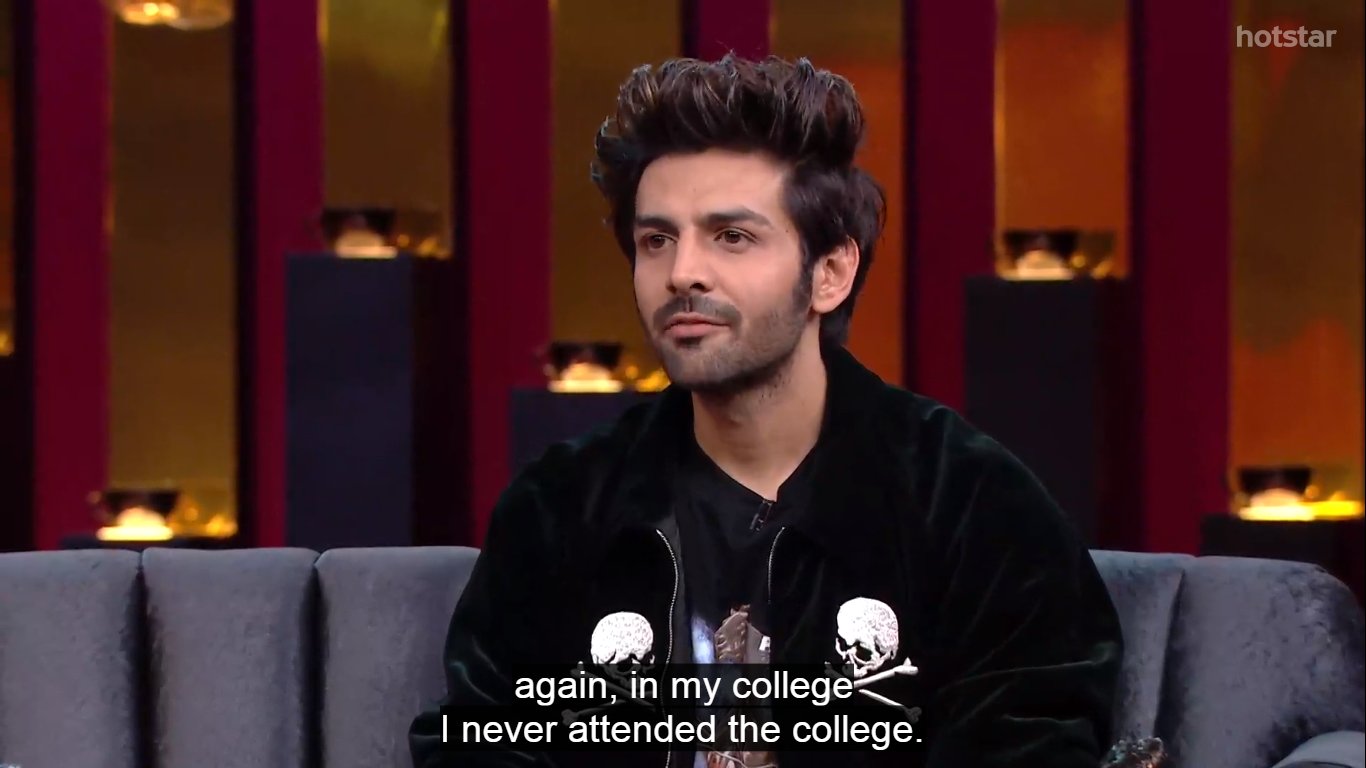 2. Kartik also talked about how he lived (and loved it) in a 2 BHK flat with 12 other boys because engineering is where bromance actually originated.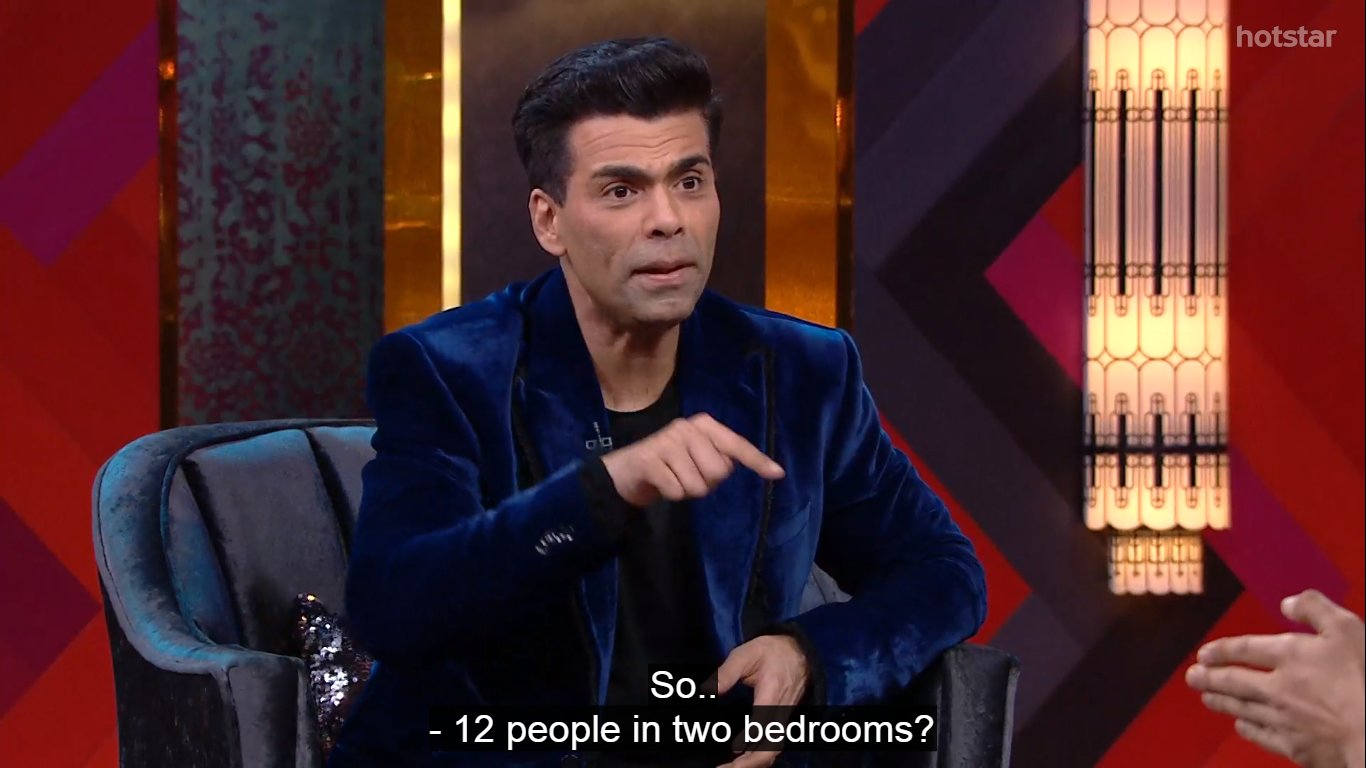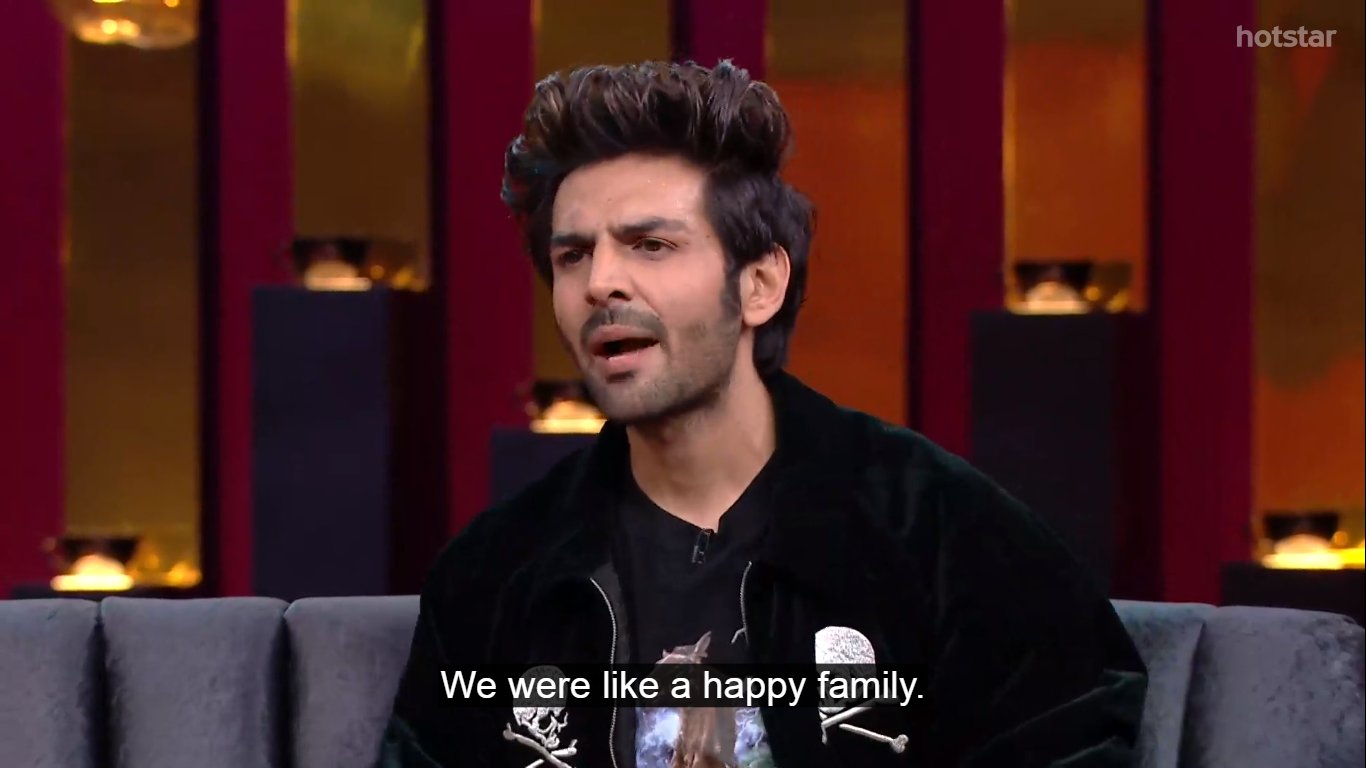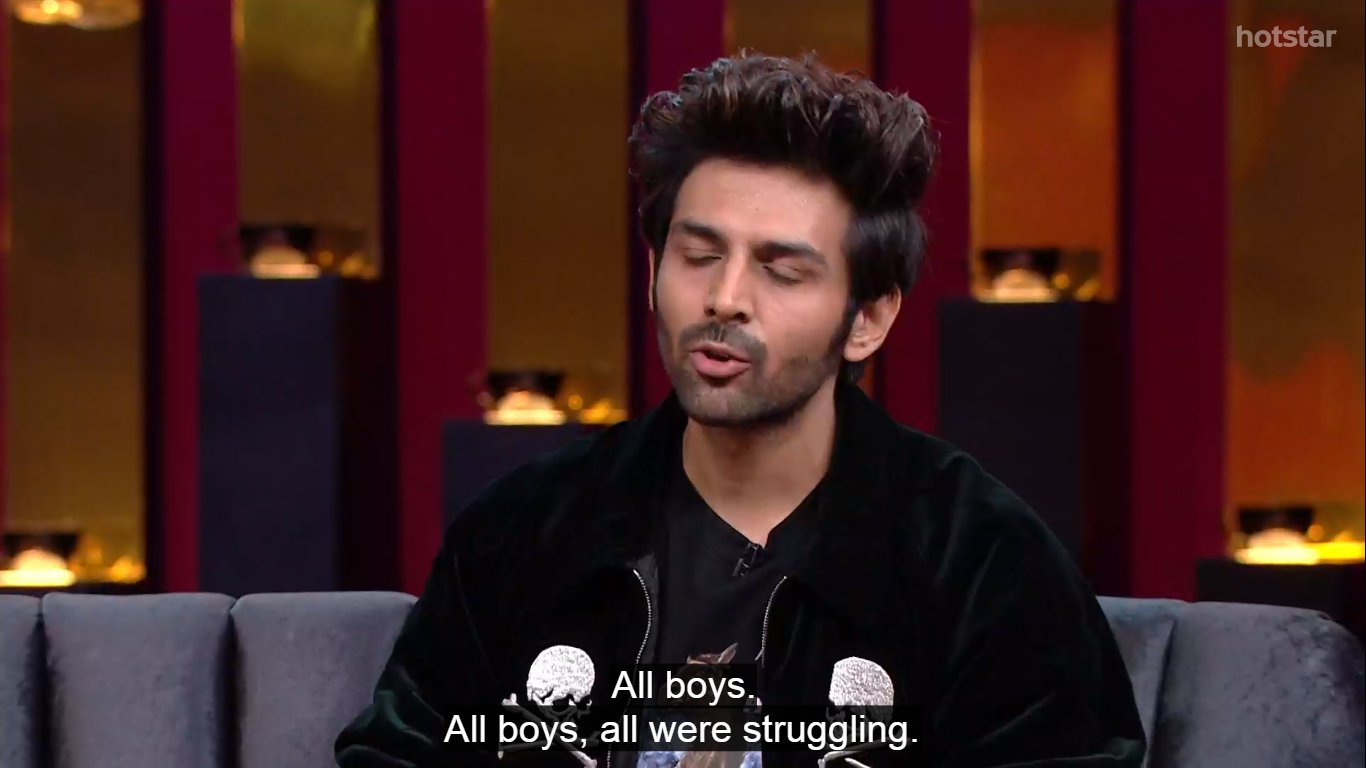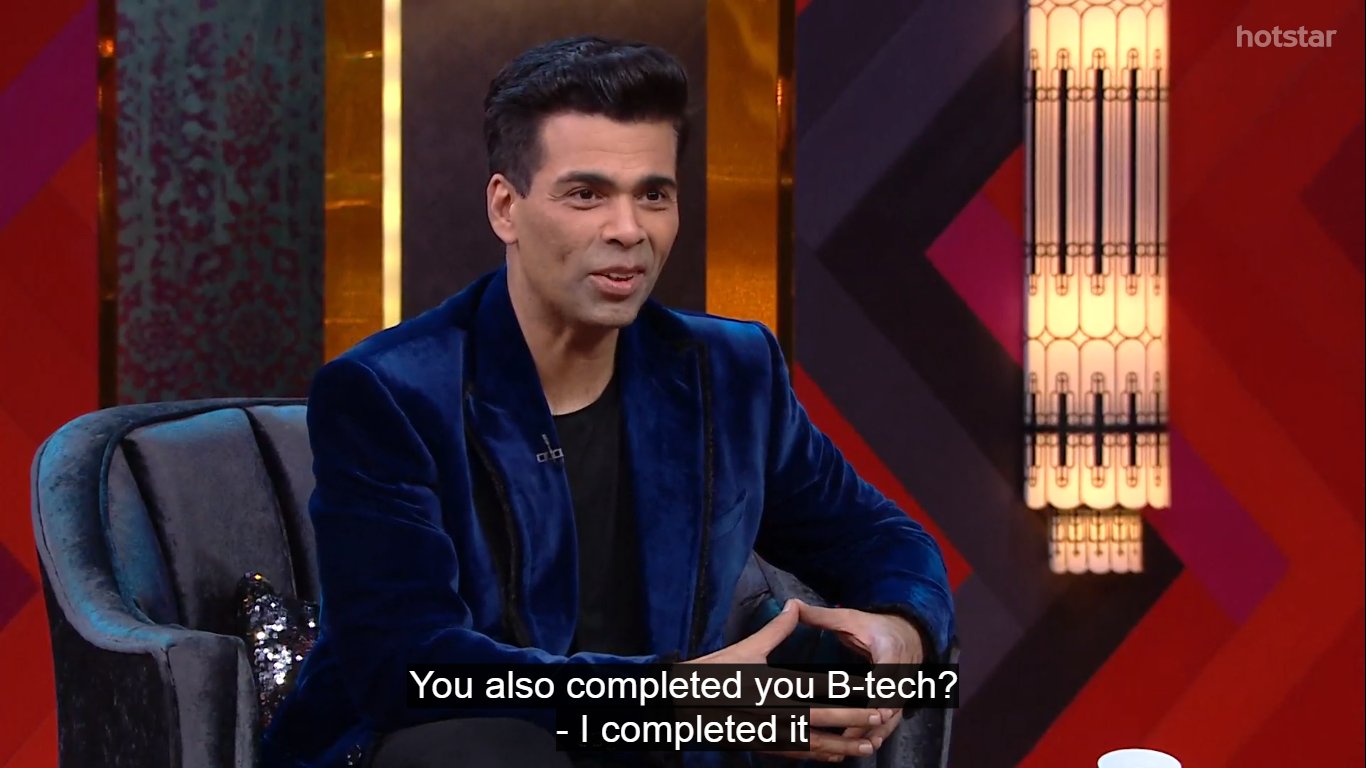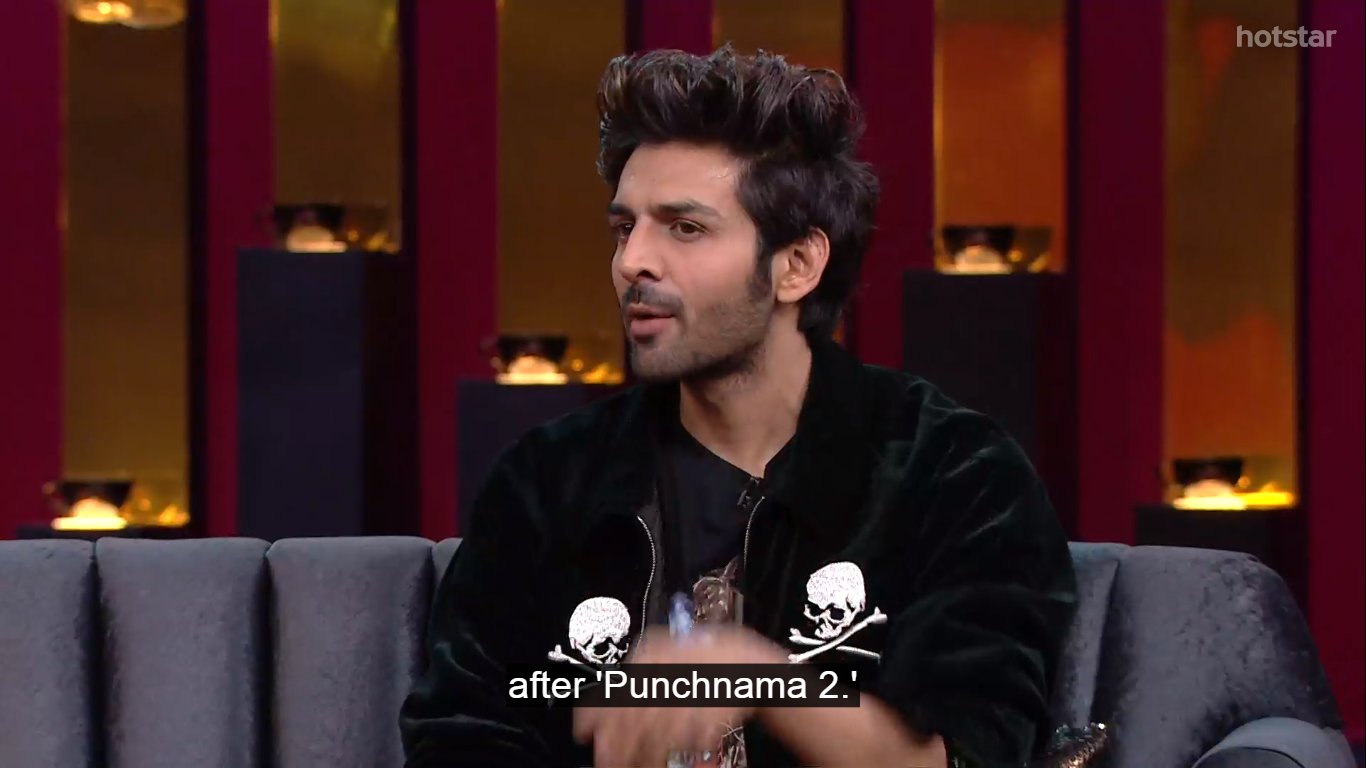 4. Kartik talked about the (in)famous viva exam that he failed because he couldn't answer one simple question – his teacher's name.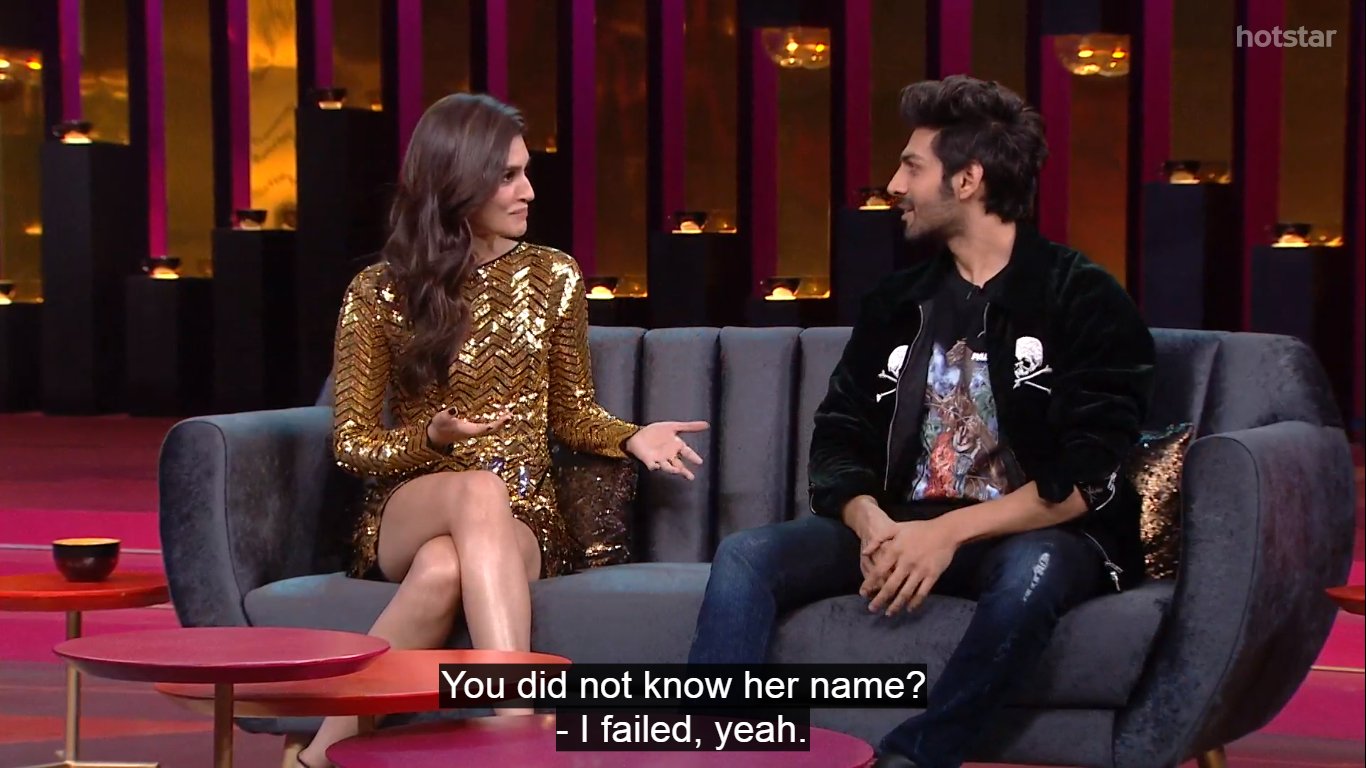 5. Kartik admitted that he got casting calls thanks to his ability to search through Google and Facebook. Tech-savvy boy, here.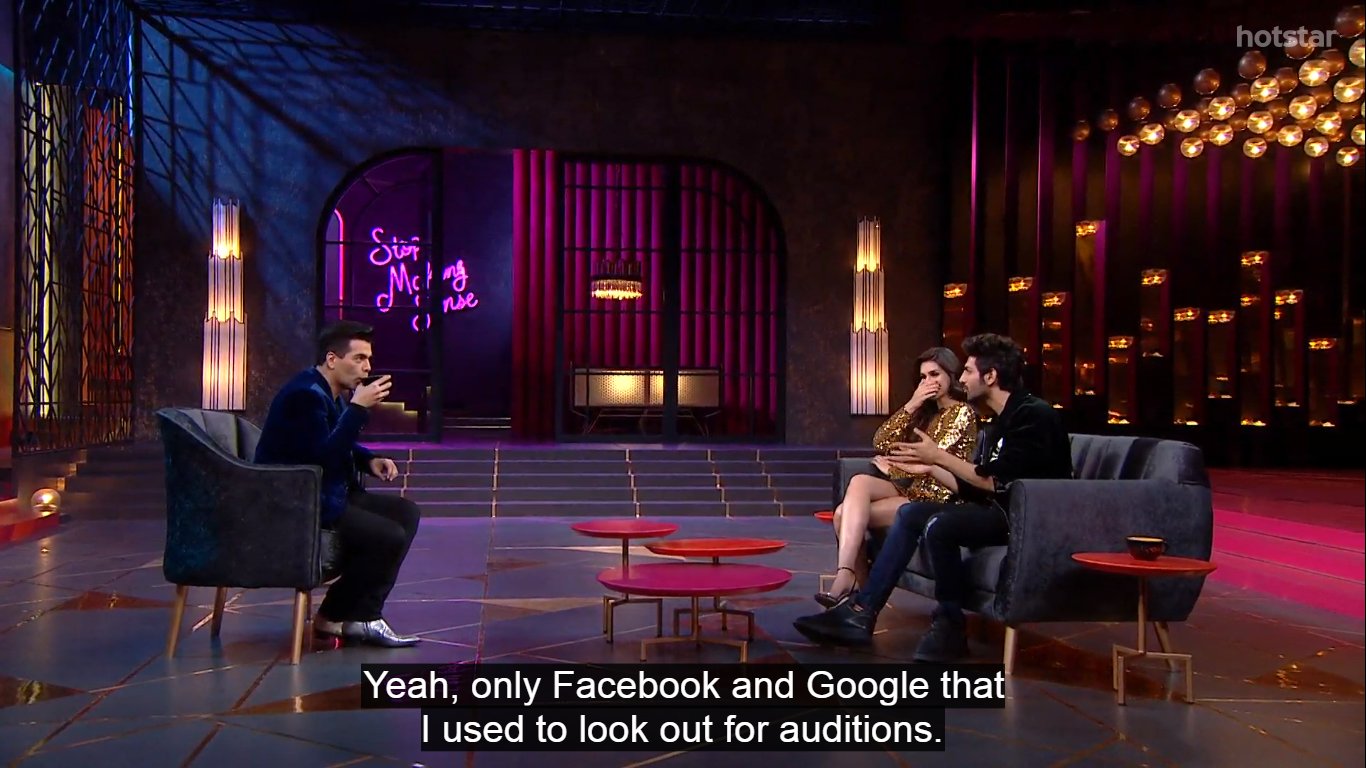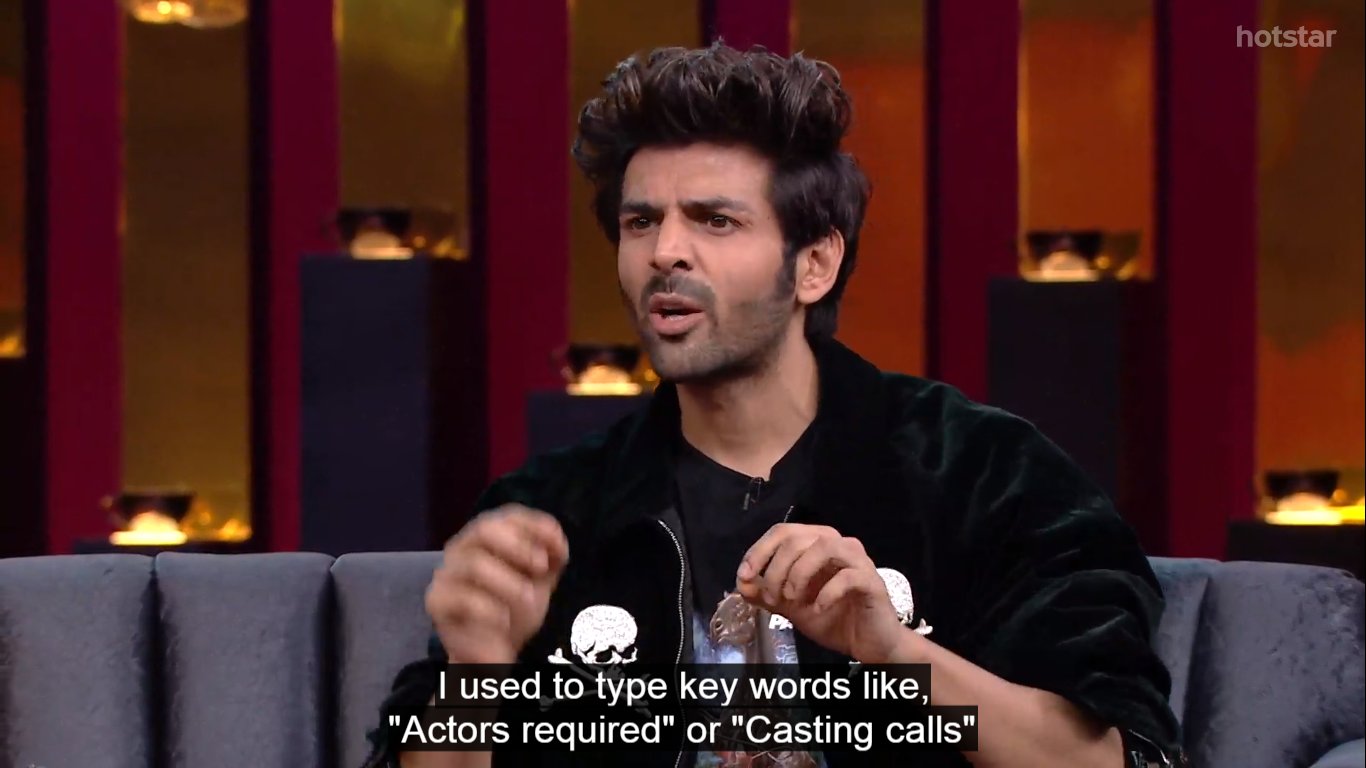 Because engineers may know nothing else, but Google search toh seekh hi jaate hain. 
6. Kartik, who is a bonafide star now with a 100cr movie under his belt, still gets shy when talking about girls.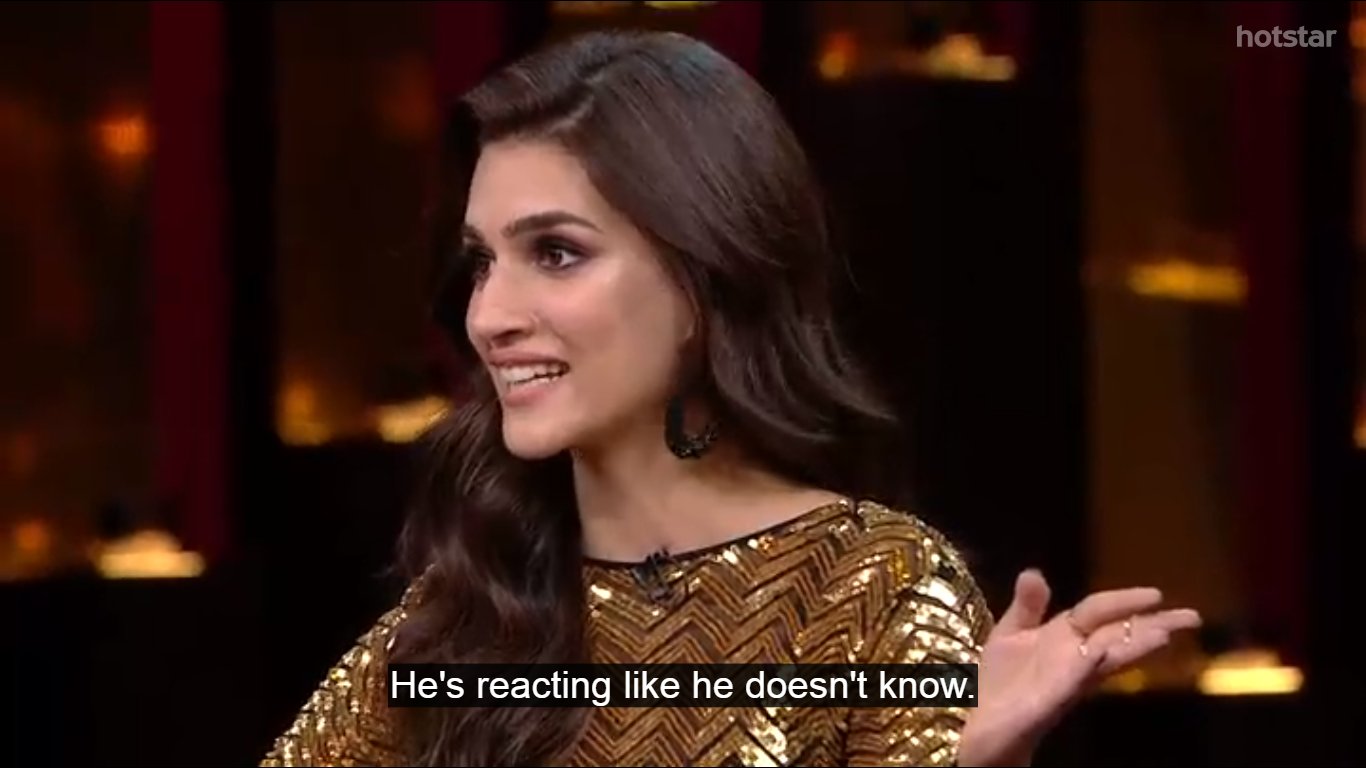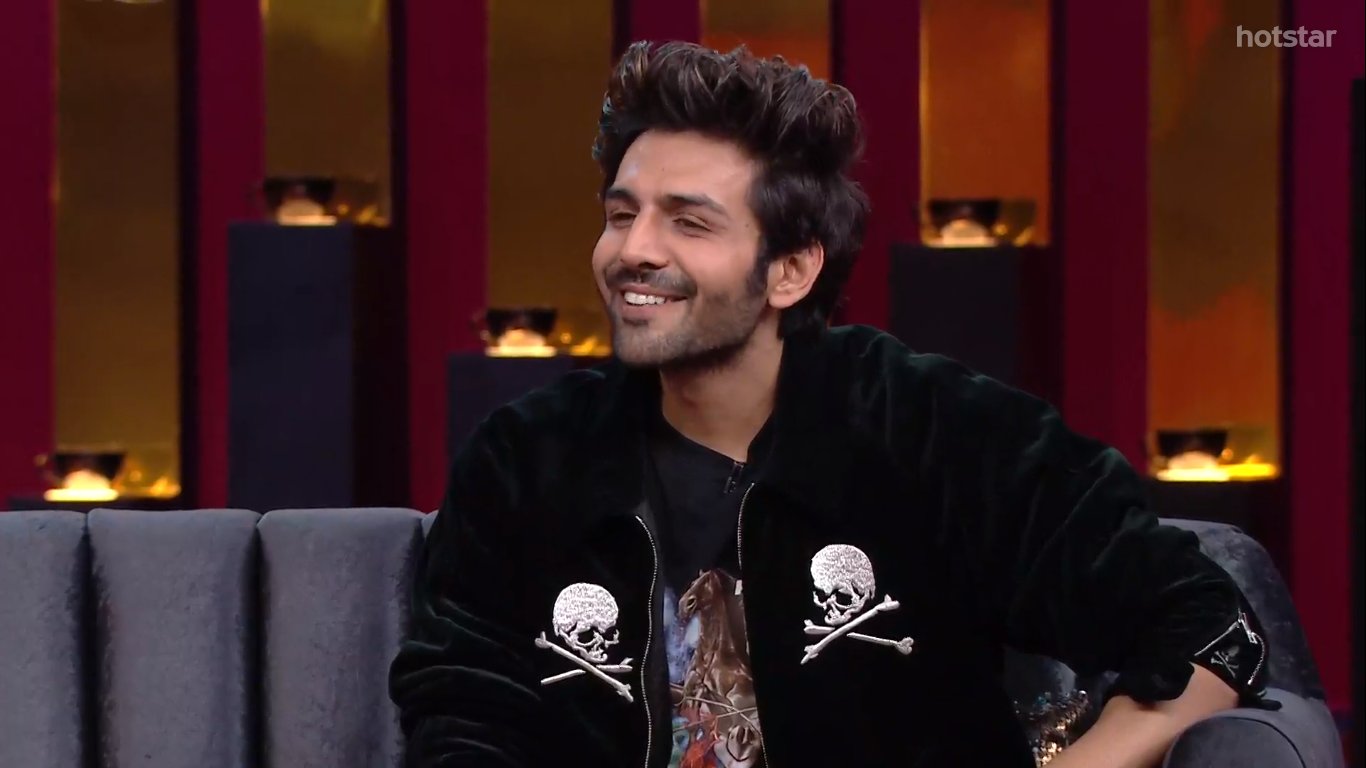 Every time Karan talked about a possible love interest(s), Kartik responded with the trademark smile as Karan and Kriti laughed out loud.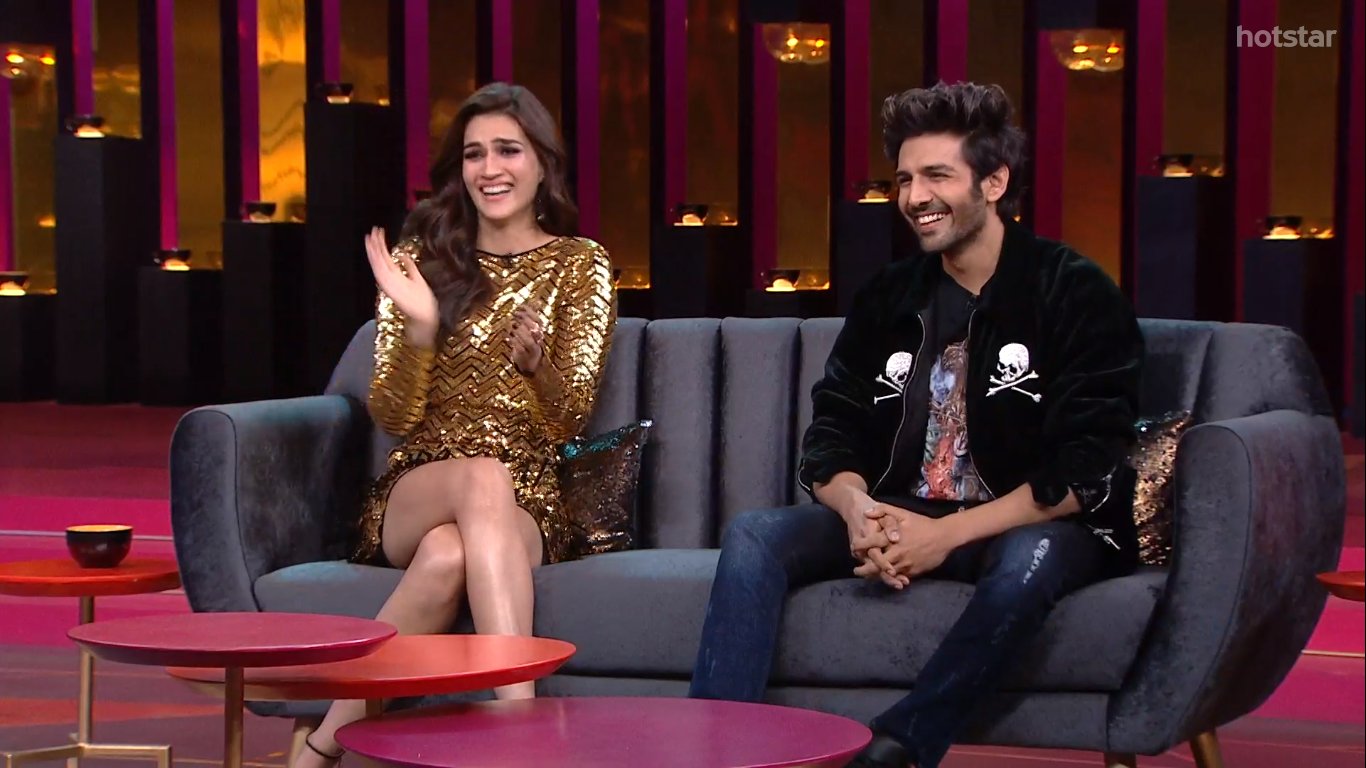 7. And clearly, no matter how much fame comes your way, ultimately engineers ki life mein punchnama hi hai, pyaar nahin.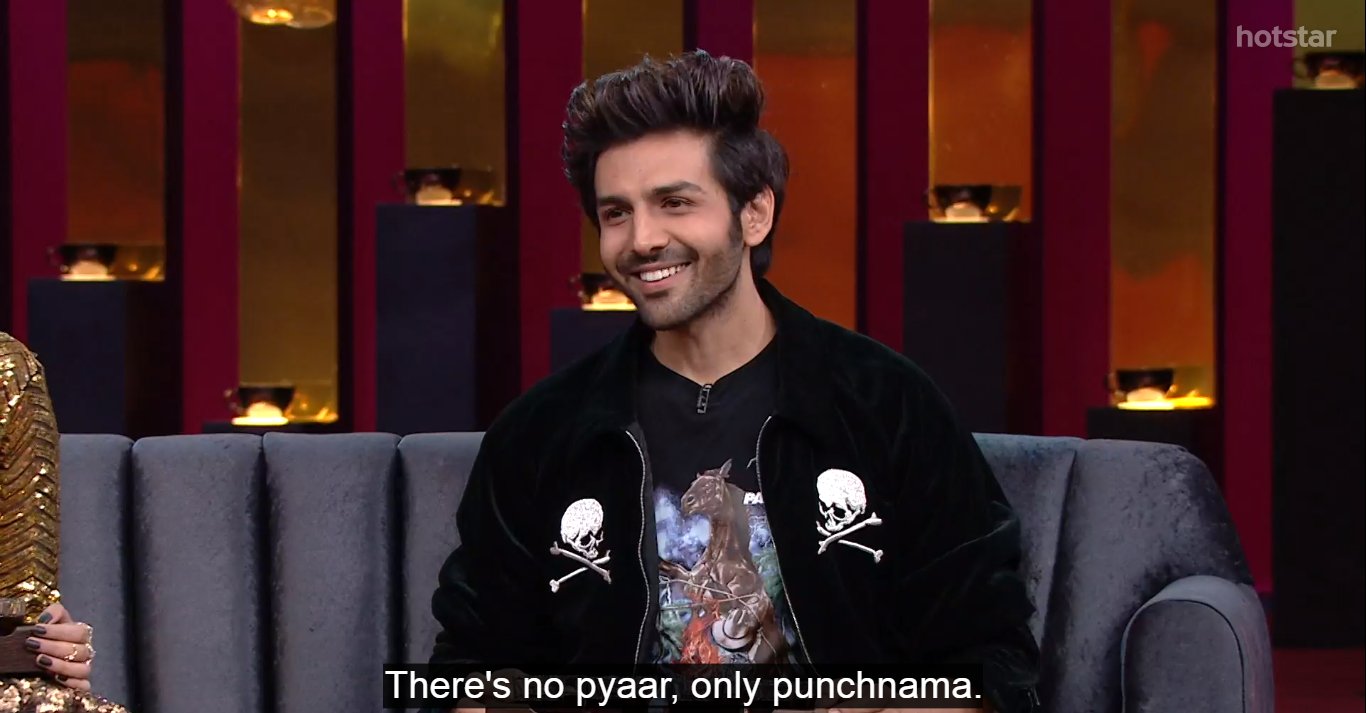 You can take an actor out of an engineer but you cannot take an engineer out of an actor. 
All images are screenshots from the show on Hotstar.