Bollywood actress Katrina Kaif recently attended the 'WeUnite' conference in Mumbai, marking UN Women's partnership with the IMC Chamber of Commerce and Industry.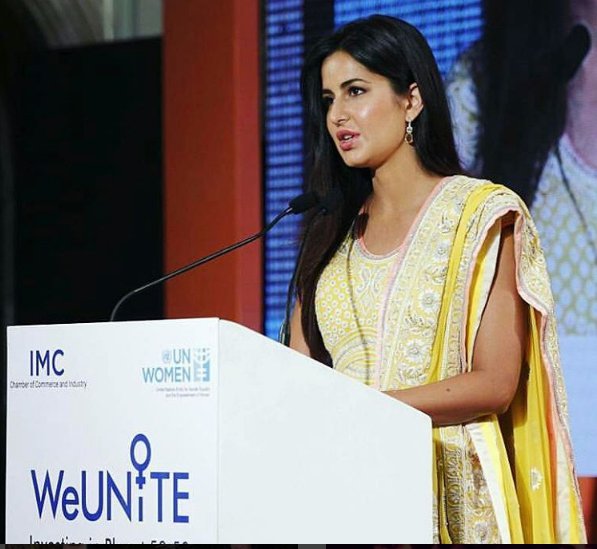 The 33-year old actress while speaking at the event emphasized on the rising atrocities against women in India. Katrina Kaif says women should not silently face atrocities and must speak up about issues like marital rape and other crimes committed against them.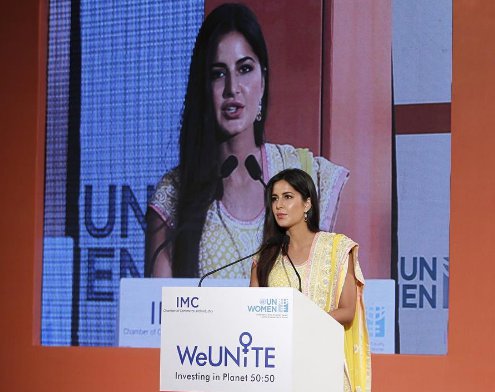 The actress also stressed upon how educated women are succumbed to the pressure of the societal norms, forcing them to remain silent on such important issues. "I know of educated women, who remain silent in the face of violence, because they are afraid to confront societal norms and have fingers pointed in their direction. Specially when the majority of our society fails to recognize marital rape as a crime," Katrina Said.
She also insisted that women perhaps should open up and stop living in an isolated world."I would urge more women to speak up. It is not okay to feel inferior or weak, because we are not the weaker sex by any stretch of imagination," she added.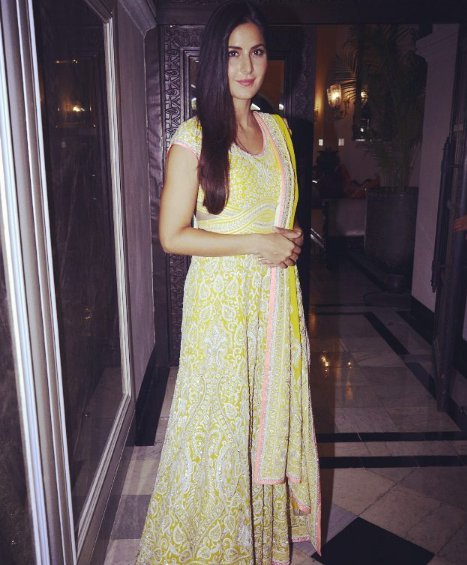 Encouraging women with her strong words, Katrina also highlighted the prevailing issue of gender inequality in the country. "India had a woman as the head of state, way before the United kingdom, a feat United states of America has not managed to achieve as of yet. Which is why it is surprising to hear about gender inequality in India. And sadly we do. On a daily basis there are shocking stories about the violent crimes made against women. Yet, I can only imagine how many other crimes against women in India go unreported," the actress said.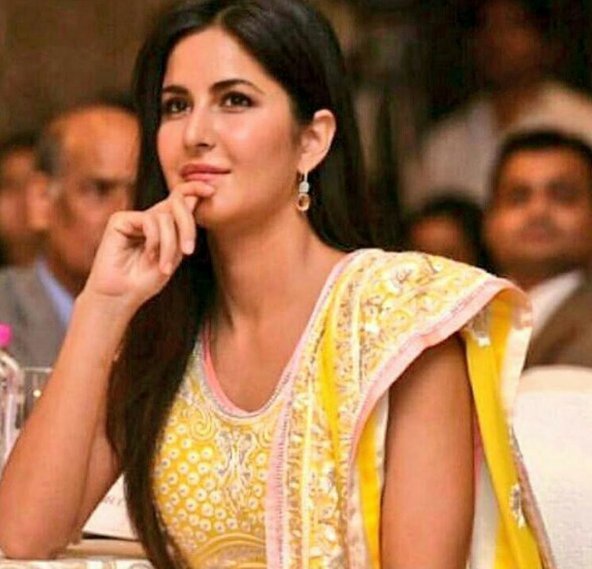 However, while expressing sorrow also added that the footprints of this problem is not merely confined to India. Quoting a UN report, the actress said that "In India according to the data provided by the national crime records bureau, in 2001 the reported crimes against women were 1,43,795. In 2005, it were 3,27,394. More than a 100 percent in numbers. However I would like to believe that this increase in numbers is not an increase in crime against women. It is in increase in number of women who are ready to come forward and reporting them." 
With inputs from PTI