If there's anything that has come out of the recent Snapchat and Sonu Nigam episodes, it's that most of us Indians are just waiting to get offended. 
This time it's because of American singer-songwriter Katy Perry. 
Katy recently shared a photo of Goddess Kali on her Instagram with the caption 'Current mood' and all hell broke loose. 
It is important to know that the singer is drawn towards the Indian culture and she hasn't kept this fascination a secret.
In fact, back in 2010, she chose Rajasthan as the destination for her wedding with Russel Brand where they had a completely desi shaadi. Katy and her now ex-husband Russel were wed by a pandit after completing the saat pheras. All in all, it was a very Indian affair which still stands witness to her connection with the Indian culture.
What was supposed to be just another Instagram update turned aggressive when Indians started trolling her with negative comments.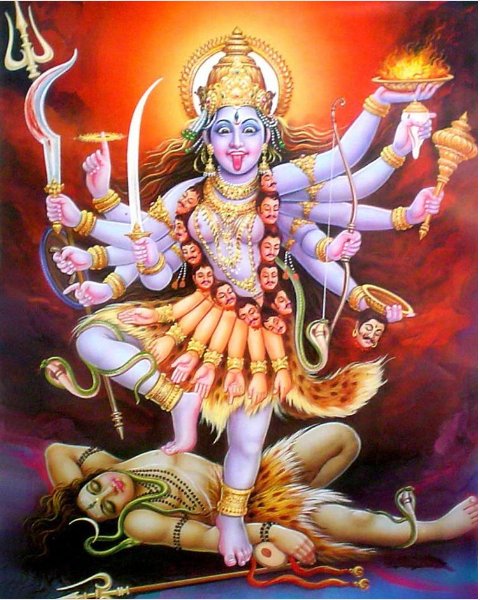 There were people hurling abuses at her for the post and some even asked her to delete the photo right away saying that it hurt the religious sentiments of Hindus.
Here's a glimpse of the few hate comments on the post:
Isn't this exactly what happened with Snapchat?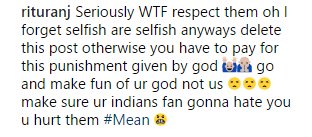 Some were passive aggressive with their approach.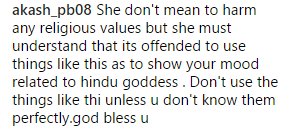 And others were more aggressive than passive.

What kind of patriotism is this?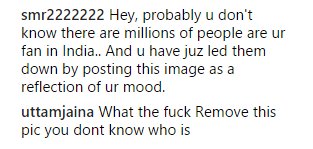 Some even resorted to using foul language.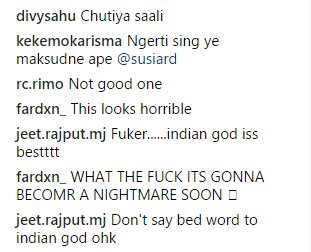 After this post, it seems like Katy Perry will lose her Indian followers just like Snapchat lost its users.
Why so angry, India?