"Bollywood is changing."
"The audience is interested in consuming relevant and intelligent content."
"Great performances are being appreciated."
Nowadays, it's not uncommon to hear such things at any discussion in and around Bollywood. 
While there is no doubt that slowly but evidently, small-budget films are being introduced to the mainstream audience, the receptivity of such films is still limited to the multiplex audiences. Films like Jolly L.L.B. 2 and Dangal are content heavy and message-driven but still rely on the star power of the actors who feature in them. 
Sadly, despite having amazing stories and fantastic performances, some films somehow get lost amidst star-studded, extravagant Hindi releases. 
Take for instance, Khamosh Adalat Jaari Hai. We came across the trailer of this gem of a film and without a doubt, it deserves all your attention.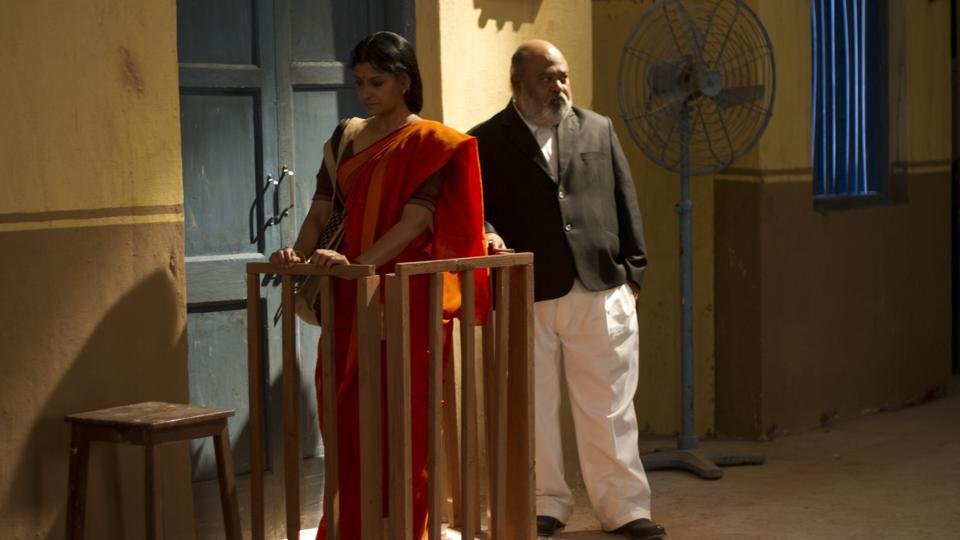 Featuring Nandita Das, Saurabh Shukla and Swanand Kirkire among others, the film is based on the stirring Marathi play, Shantata! Court Chalu Aahe, written by Vijay Tendulkar way back in 1963.
The story revolves around a bunch of actors, planning to stage a play on courtroom drama. The story takes a drastic turn when their improv, pretend-play sessions turn into serious conflict of opinions, reflecting their respective real lives. 
From gender disparity to backward social norms, everything comes into the forefront and the mock trial turns into an intense space of clashing thoughts.
The film was first screened at National Film Development Corporation of India's Film Bazaar at Goa's Panaji back in 2016. Unfortunately, due to lack of distributors, the film was never officially released in cinemas. 
But thankfully, it is now available for screening on Hotstar. 
Don't forget to watch this film!