Renowned Hindustani classical vocalist Kishori Amonkar passed away late on Monday after a brief illness. She was 84. The end came at her home in central Mumbai, family sources said.
Born on April 10, 1932, Amonkar was recognised as one of the foremost singers in the Hindustani tradition and as an innovative exponent of the Jaipur gharana.
Amonkar's mother was the well-known vocalist Mogubai Kurdikar, who trained under Alladiya Khan Saheb, the doyen of the Jaipur gharana.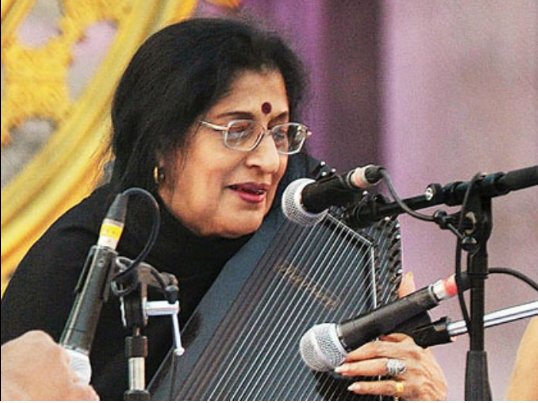 While learning the finer points and techniques of the Jaipur gharana from her mother, Amonkar also developed her own personal style, which reflects the influence of other gharanas and was generally regarded as an individual variant of the Jaipur tradition.
She cultivated a deep understanding of her art, largely through extensive study of the ancient texts on music. Amonkar was known primarily for her skillful singing of classical khayals set in the traditional ragas of Hindustani music, but also performed the lighter classical genres of thumri, bhajans and film music.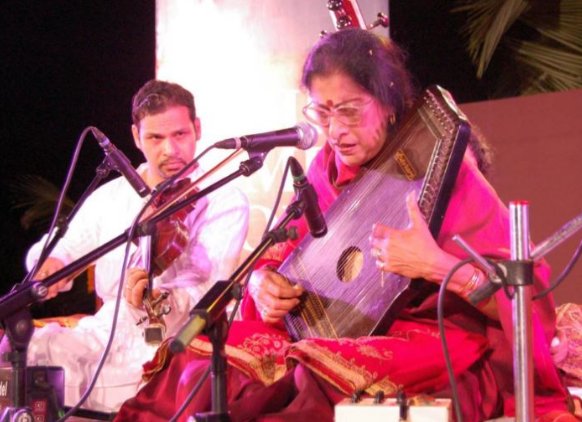 Regardless of musical genre, her performances were marked by vitality and grace. Throughout her career, however, Amonkar was both criticised and praised for her bending of the Jaipur tradition.
Amonkar was awarded the Padma Bhushan (1987) and Padma Vibhushan (2002). In 2010, she became a fellow of the Sangeet Natak Akademi.
Many took to Twitter to mourn the loss of the legendary singer.
PM Modi paid a tribute on the social media site. 
Venkaiah Naidu also mourned her loss and said: 
Saddened by the demise of legendary Hindustani classical vocalist Kishori Amonkar ji. May her soul rest in peace!

— M Venkaiah Naidu (@MVenkaiahNaidu) April 4, 2017
 Minister for Human Resource Development, Prakash Javadekar posted his condolences on Twitter.  
World of music has lost a legend. Heartfelt condolences on demise of Indian classical vocalist Kishori Amonkar. May her soul rest in peace.

— Prakash Javadekar (@PrakashJavdekar) April 4, 2017
Chattisgarh Chief minister Raman Singh posted a heartfelt message on social media. 
Deeply saddened by the passing away of Indian Classical vocalist legend Kishori Amonkar. May her soul rest in peace.

— Dr Raman Singh (@drramansingh) April 4, 2017
Rajasthan chief minsiter Vasundhara Raje posted a heartfelt message from her Twitter handle. 
Saddened to know of the demise of singing legend Kishori Amonkar ji. May God give strength to the bereaved family.

— Vasundhara Raje (@VasundharaBJP) April 4, 2017
Journalist Rajdeep Sardesai and historian Ramachandra Guha also paid a tribute to her. 
The voice of Hindustani classical music has fallen silent; dawn will never be the same again. Kishori Amonkar RIP

— Rajdeep Sardesai (@sardesairajdeep) April 4, 2017