A love for outrageous fashion and genuine friendship can lead to many good things. But it's only when you're Karan Johar and Ranveer Singh that it translates into a tracksuit worth ₹3.5 lakh.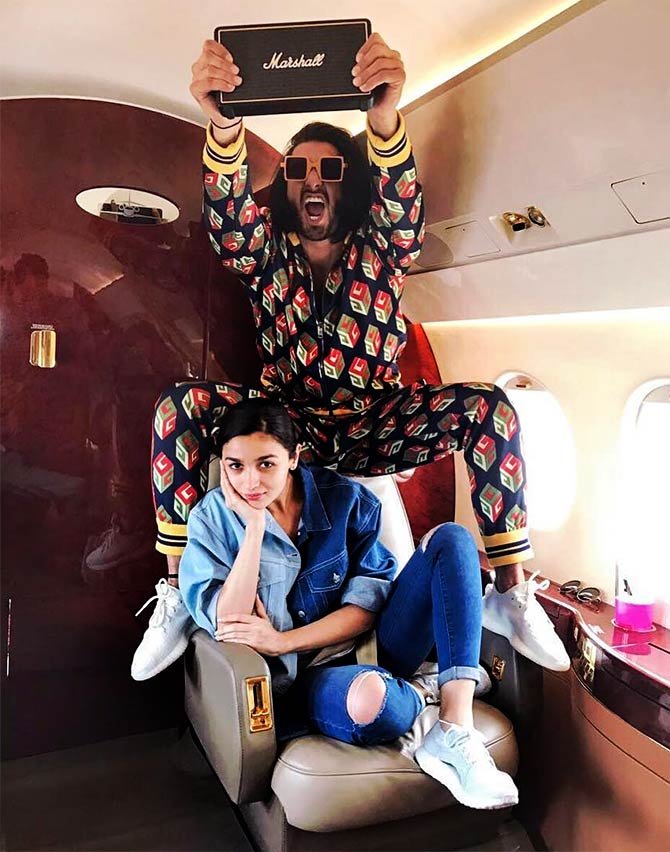 In the latest episode of Season 6 of Koffee With Karan, Ranveer revealed that the one person partially responsible for his quirky fashion sense is actually none other than the original Bollywood fashion icon Karan Johar.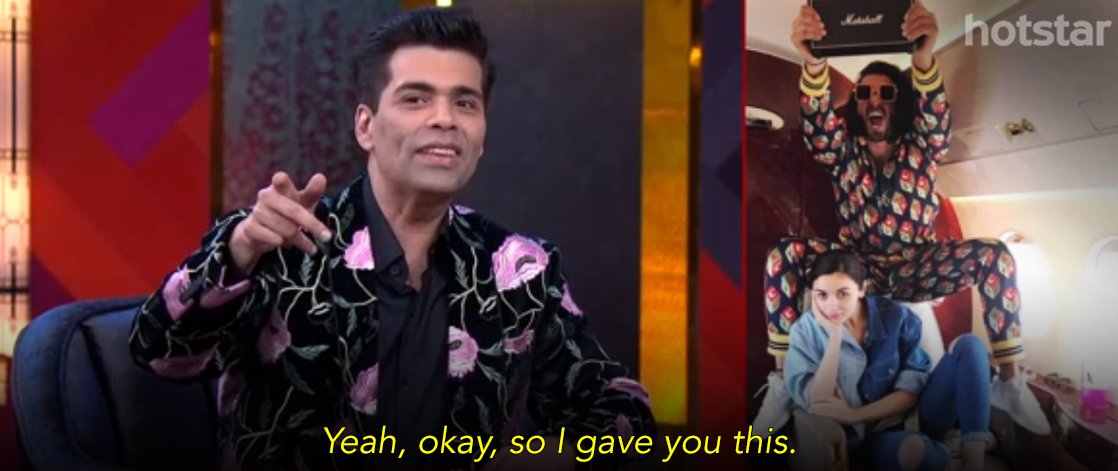 Now, from the first episode, we already know that Ranveer and Karan have interesting chats over the phone!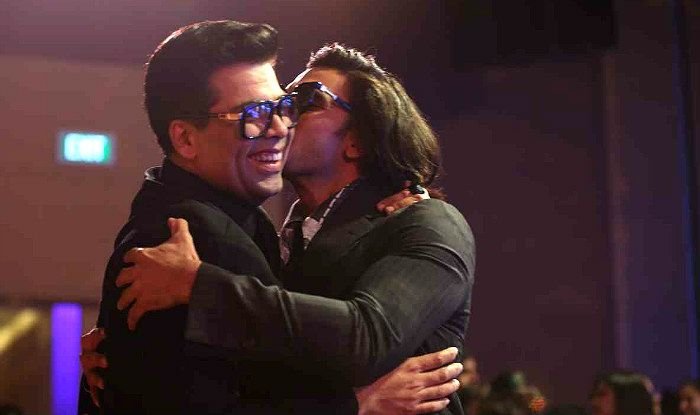 But apart from sharing 'downright dirty' texts, Karan and Ranveer also share OTT sartorial choices. Because it is Karan who gifted Ranveer this tracksuit worth ₹3.5 lakhs.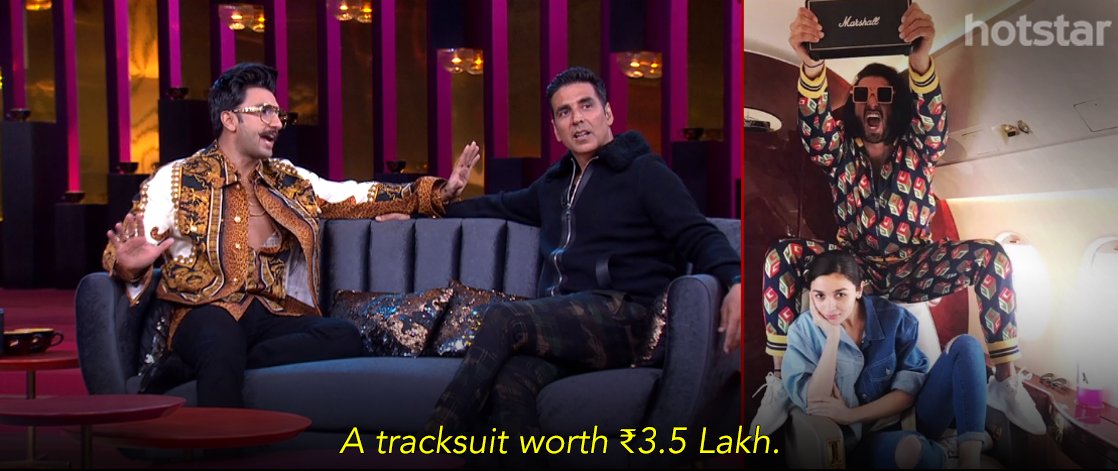 Although, Karan – whose own flamboyant airport looks have often been the talk of B-town – definitely didn't think Ranveer will wear the suit the way he did!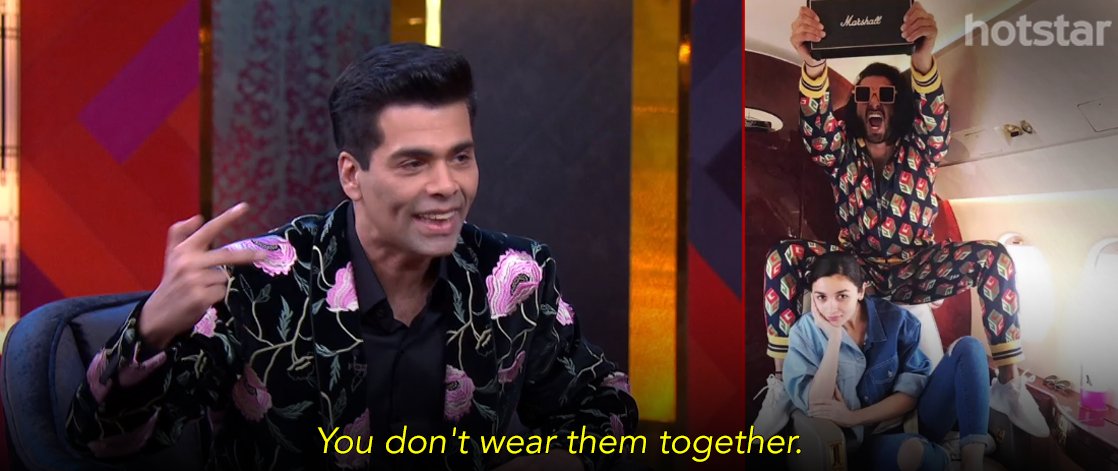 (We'll follow your fashion advice to a T Karan, just saying)
The reason is simple – because Karan thought he won't be able to carry it off himself. And as we all know, Ranveer Singh is the king of great performances and bizarre style.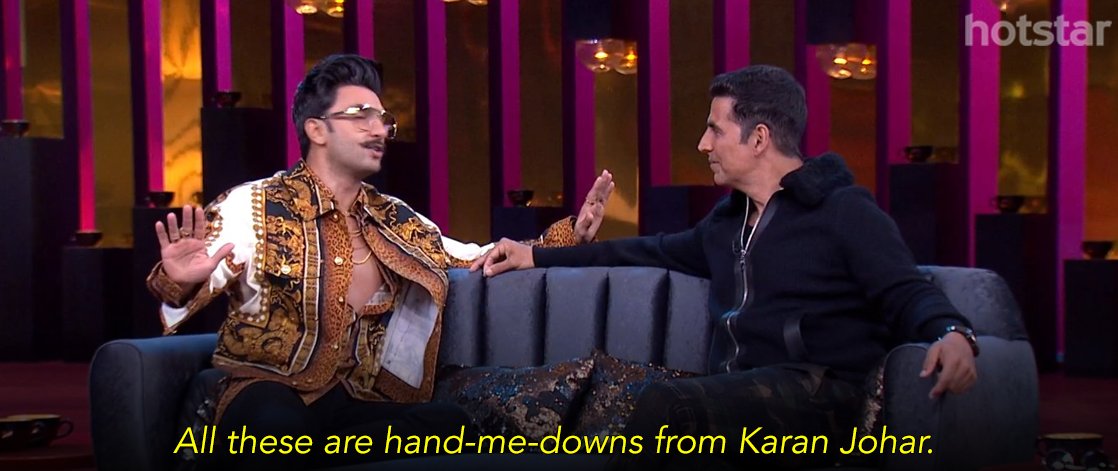 Wow! And here I am still waiting for my friends to send me birthday wishes. Time to hunt new friends, does anyone know KJo personally by any chance?