As a woman, the moment you get into a relationship with a man, you should be mentally prepared to be asked questions about him. Sometimes, ONLY about him. 
I had blissfully forgotten this, and then I saw Koffee With Karan. 
Only two episodes of the show have been released and the contrast in questions asked to men and women, is too stark to go unnoticed. 
Deepika Padukone and Alia Bhatt were his guests in the first show, which was almost entirely about Ranveer and Ranbir- the men they are dating.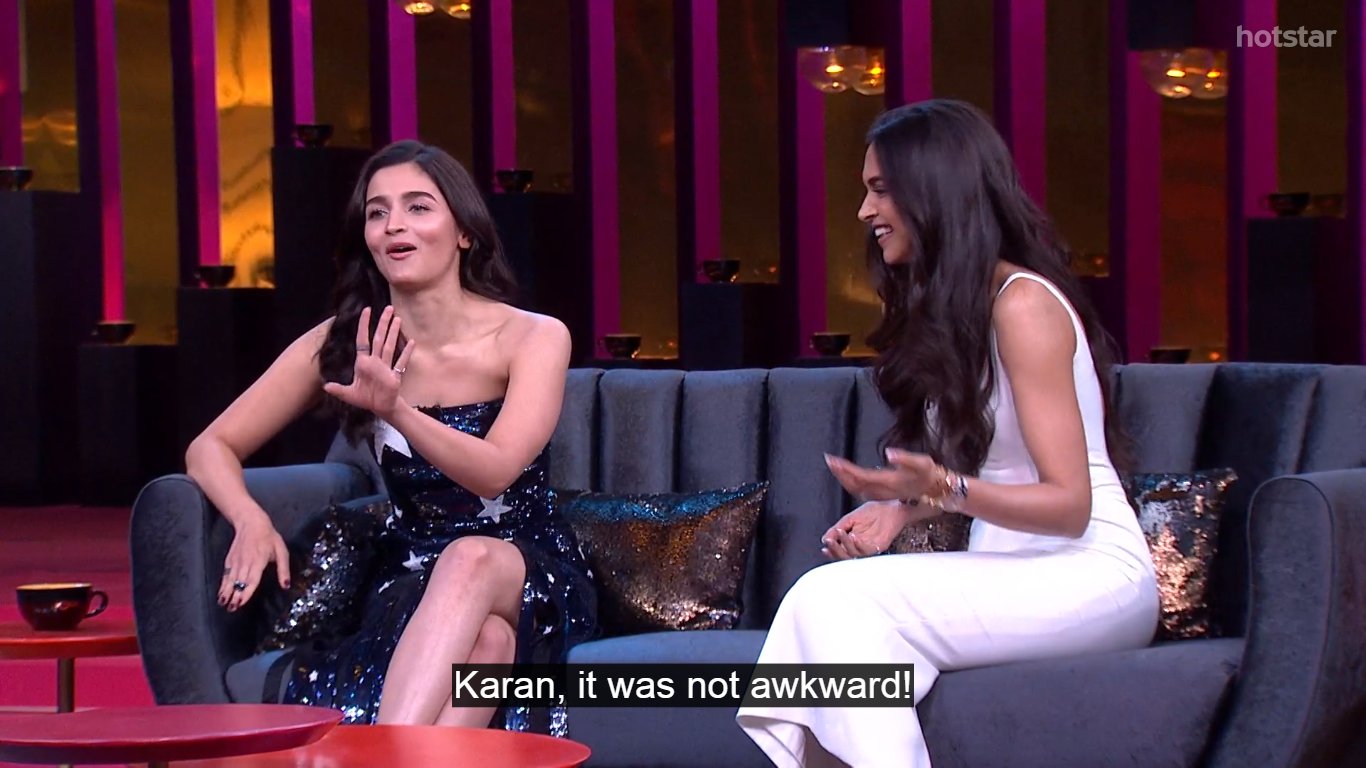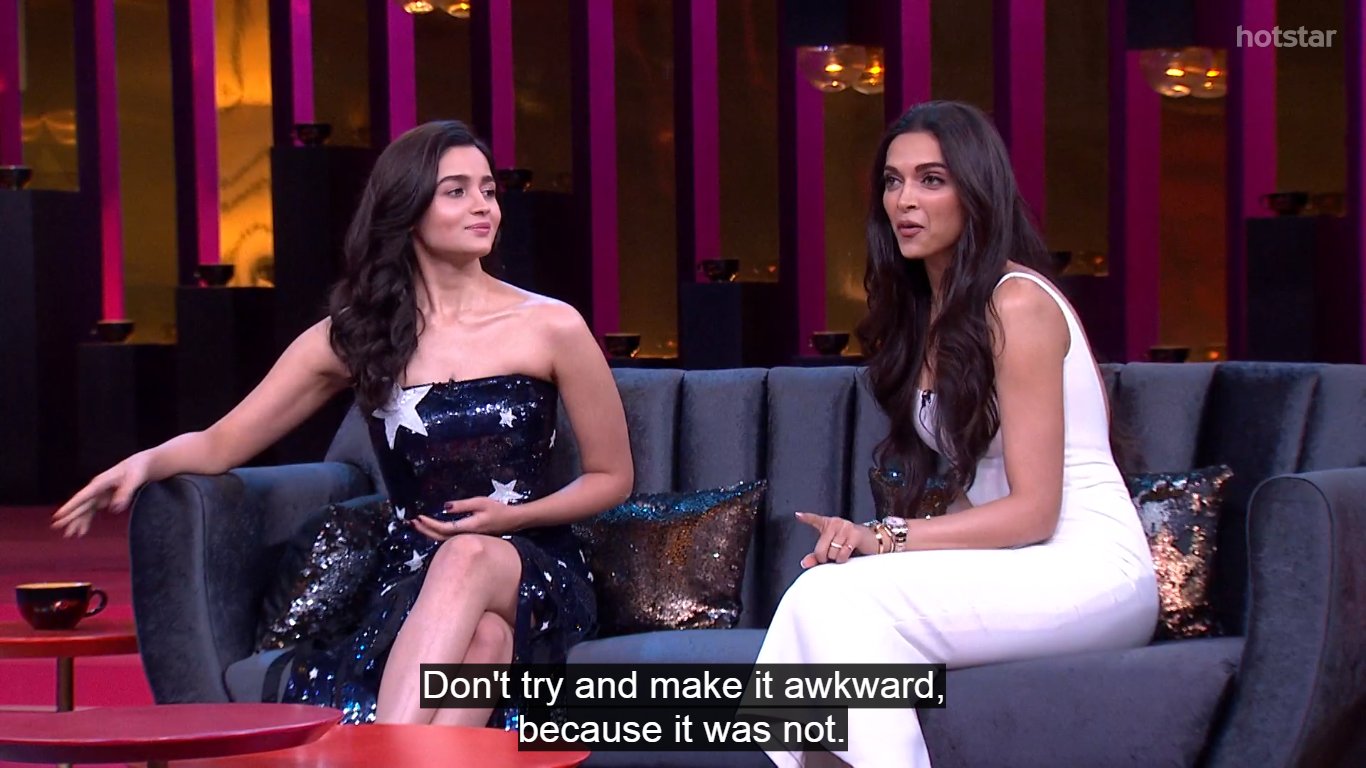 In the second show, the guests were Ranveer Singh and Akshay Kumar and they did their thing. They were asked one, maybe two questions about the women in their lives. 
Which is Karan's prerogative, but why the difference?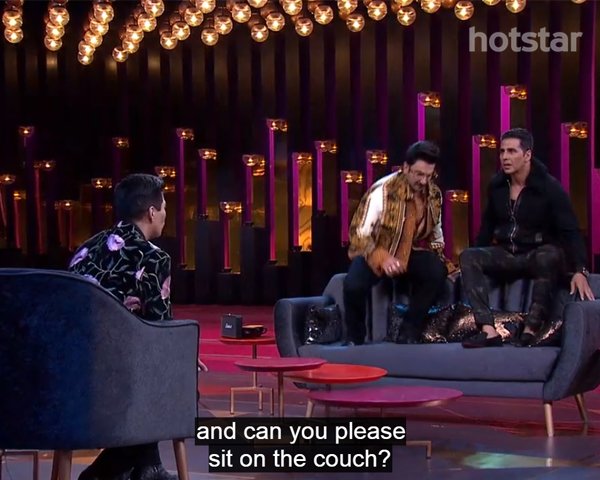 Karan started the episode with Deepika and Alia by praising them and talking about their work. 
It made me happy. Those are talented women and their talent needs to acknowledged and appreciated. 
And then he said this.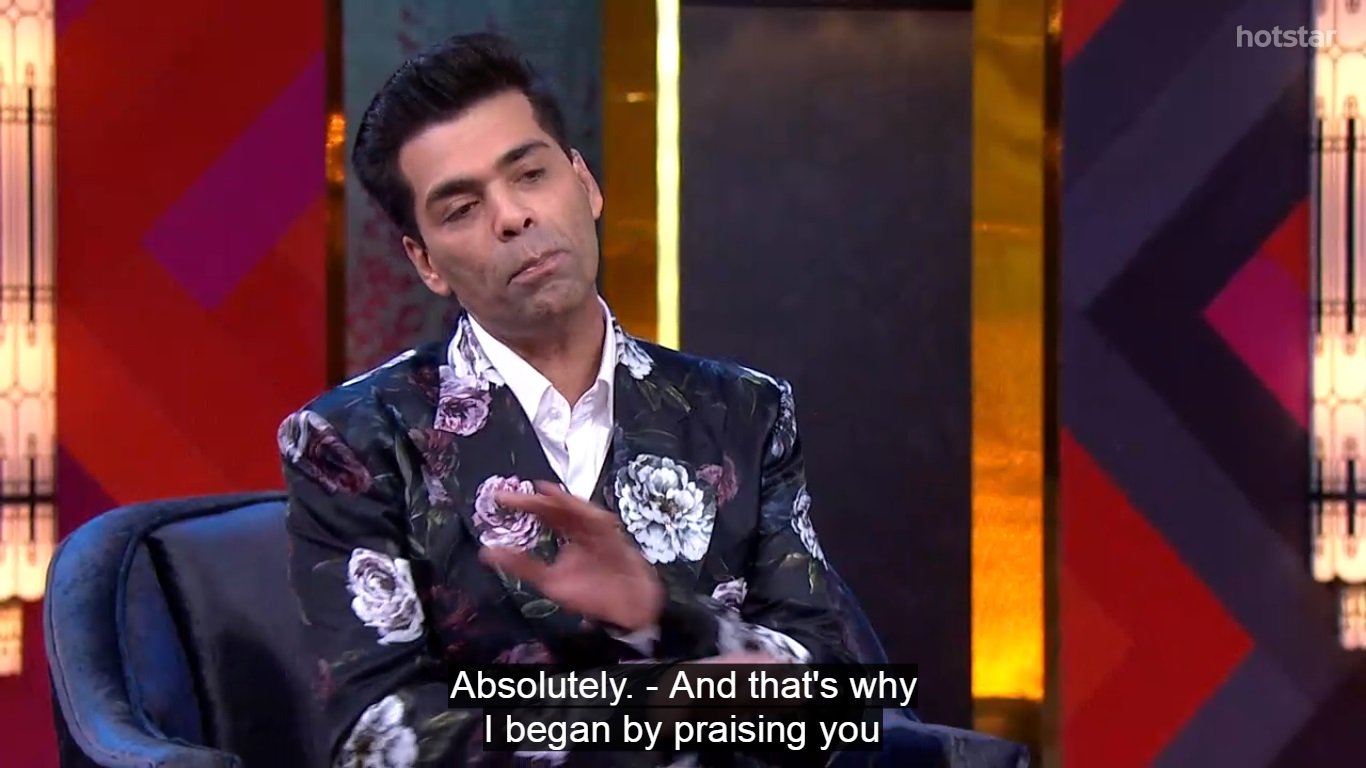 And then added, "I don't want to discuss Padmaavat and Raazi anymore."
I mean…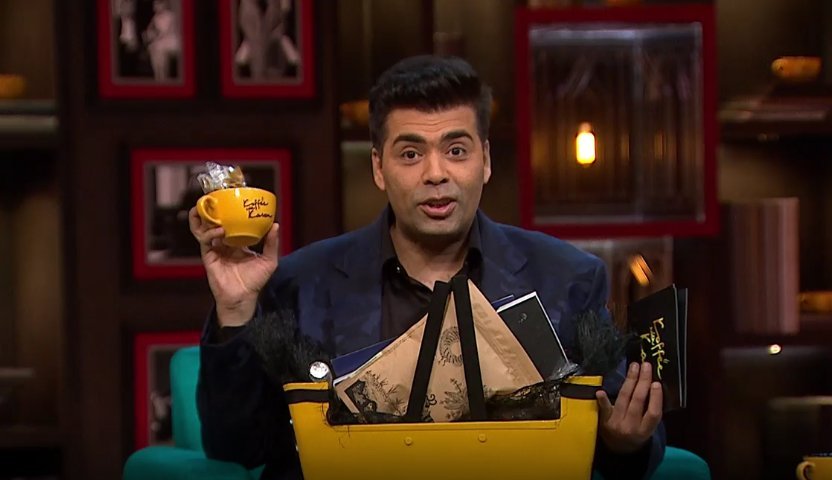 After this, the show was a downward spiral. 
There was a detailed discussion on Ranbir- who happens to be Alia's present boyfriend and Deepika's ex.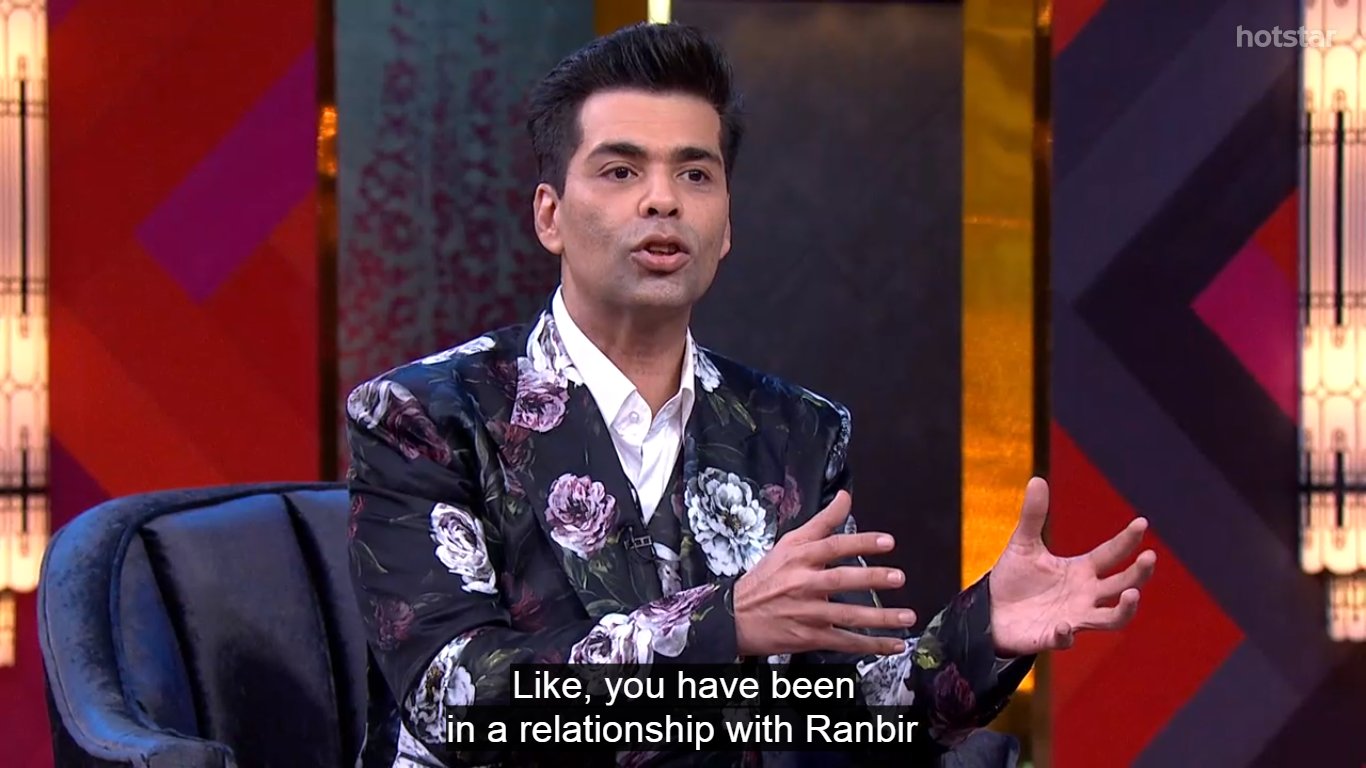 There was a detailed discussion about how is Deepika dealing with the whole situation.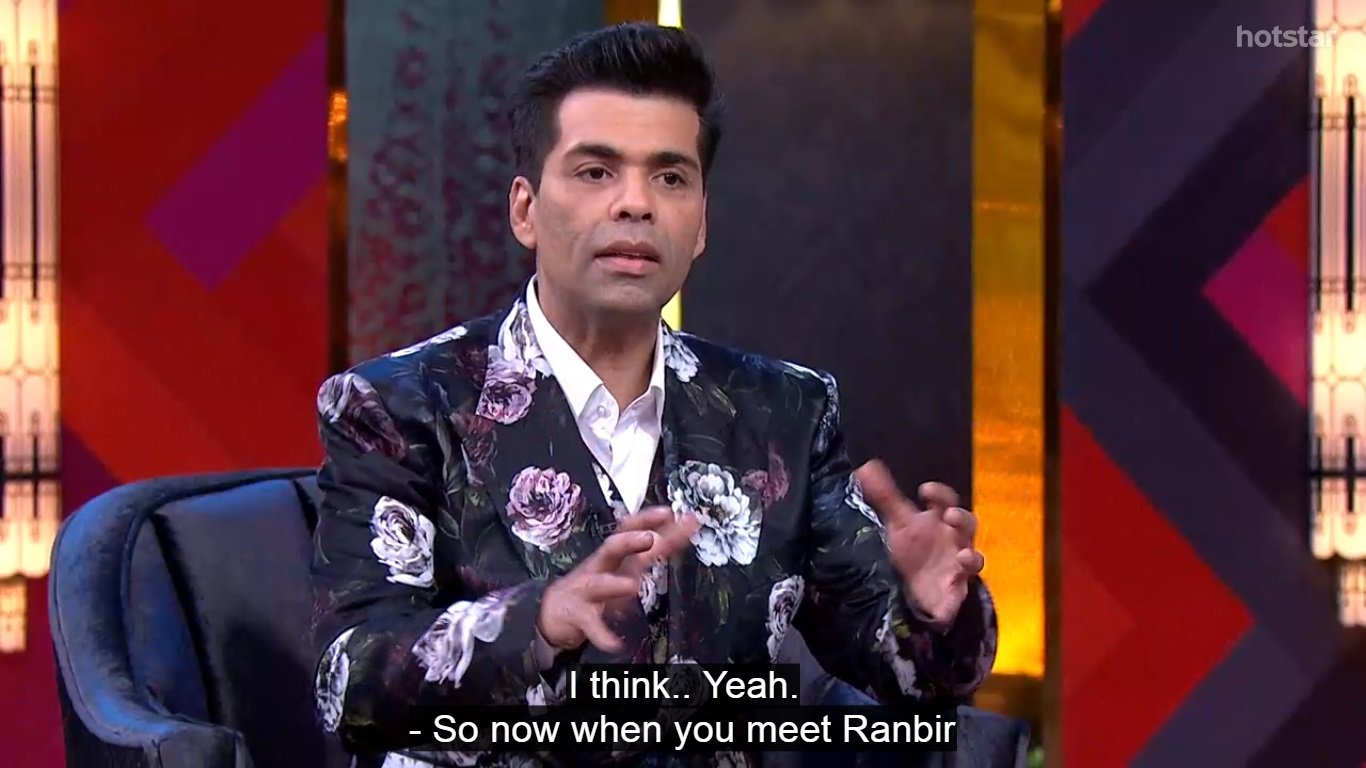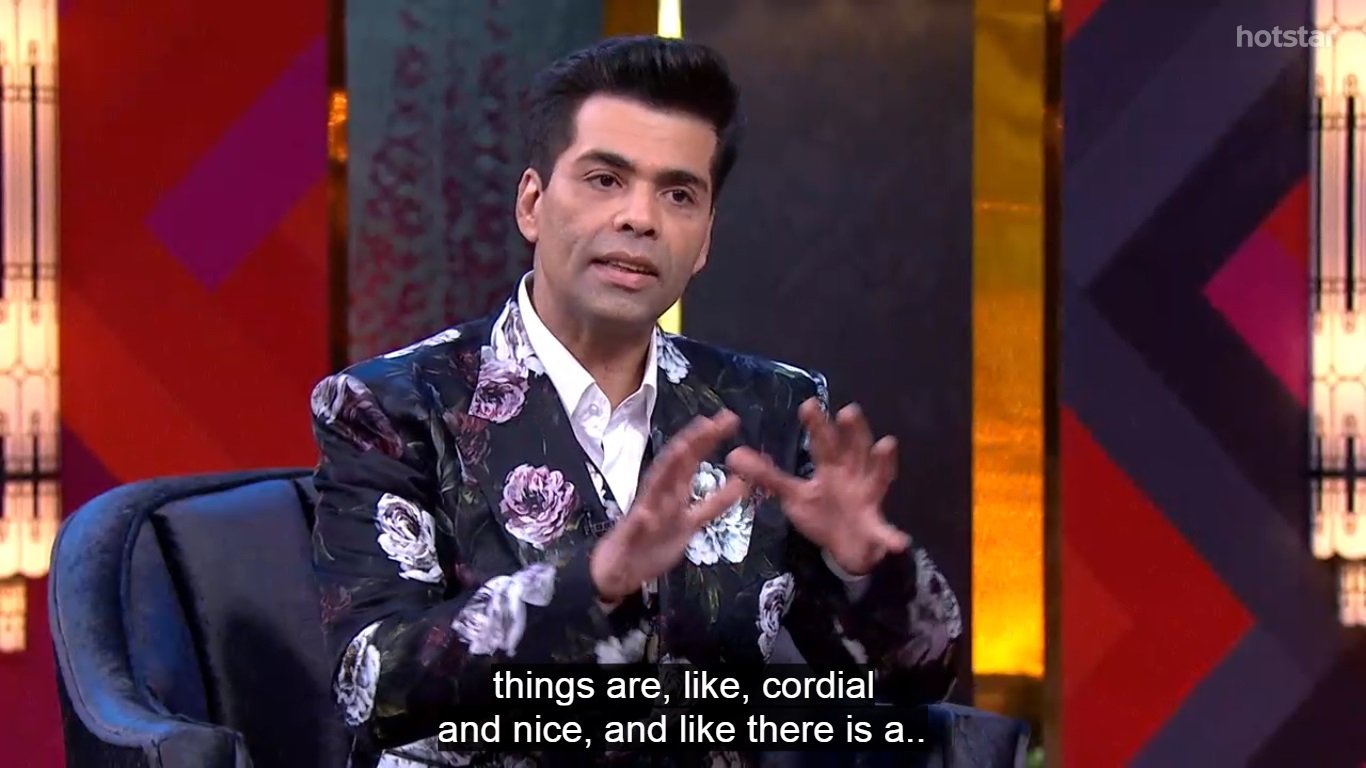 There was a detailed discussion about what Ranveer says about Deepika on Instagram and what she says about him.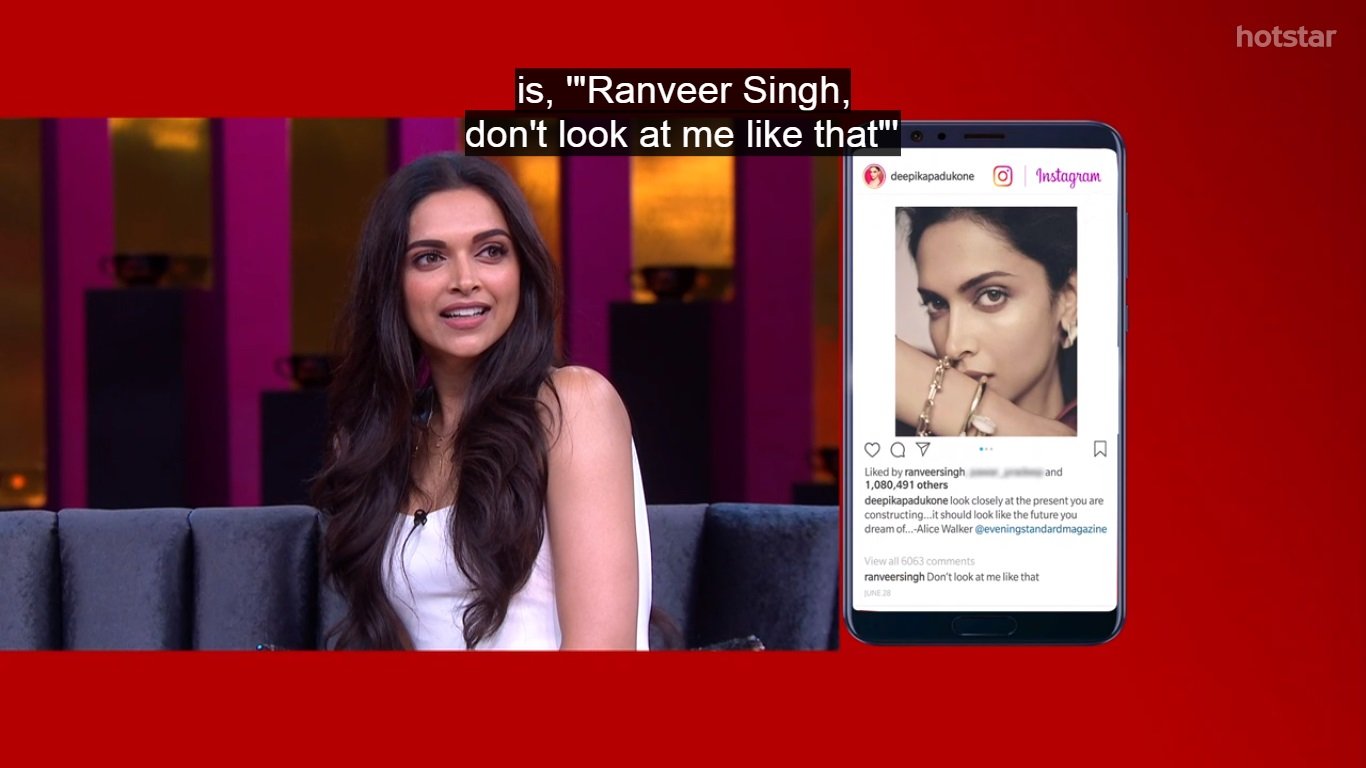 There was also a detailed discussion about Alia and Ranbir meeting each other's mothers.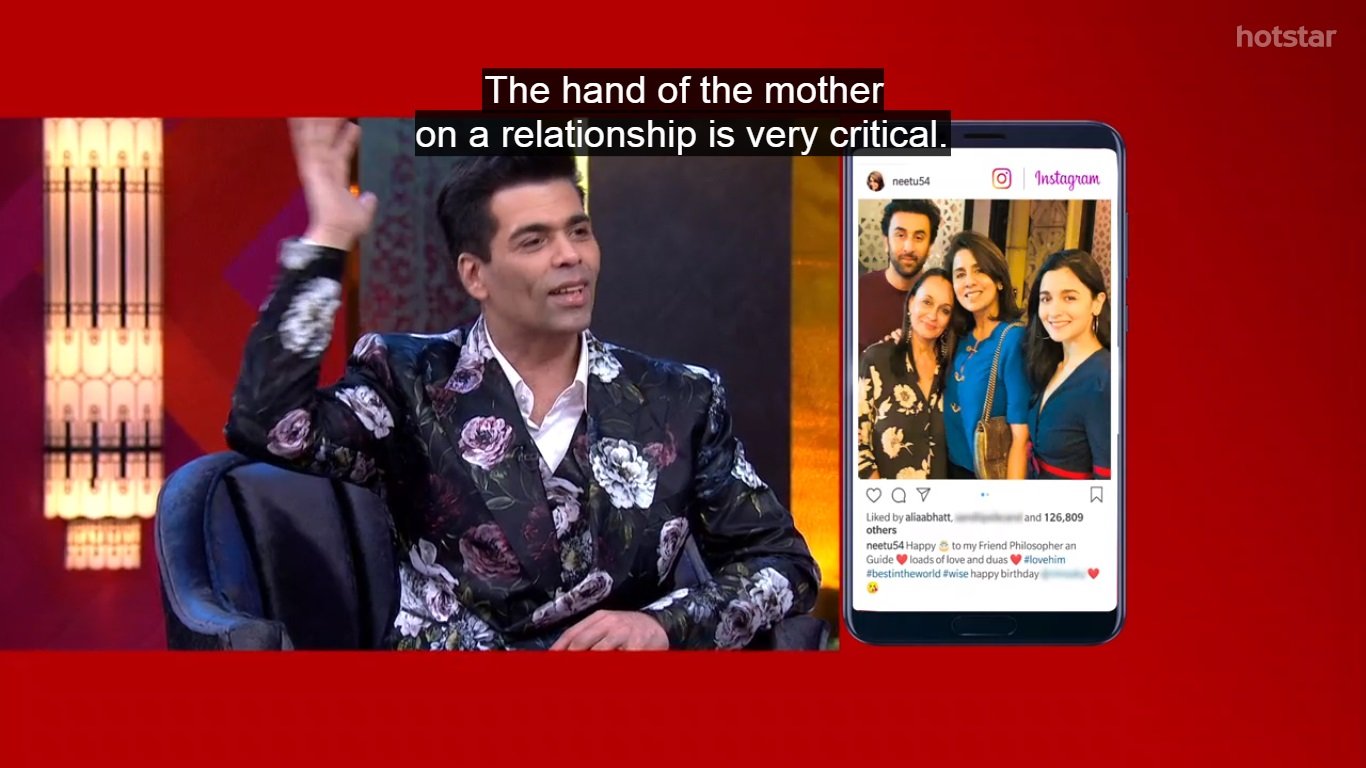 And ALL of this was followed by sada suhaagan raho, because Karan just had to do it.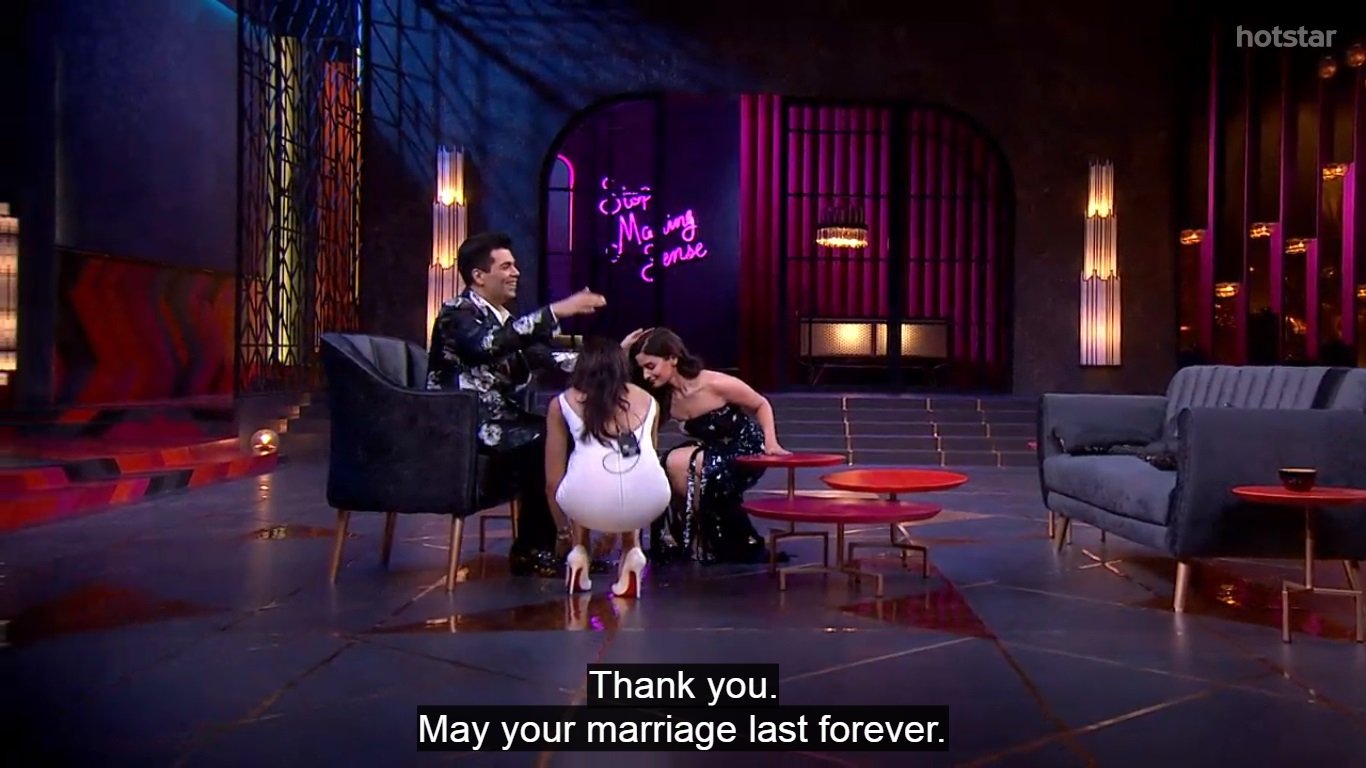 Deepika even replied to this and said sada sexy raho (Which is my new life motto).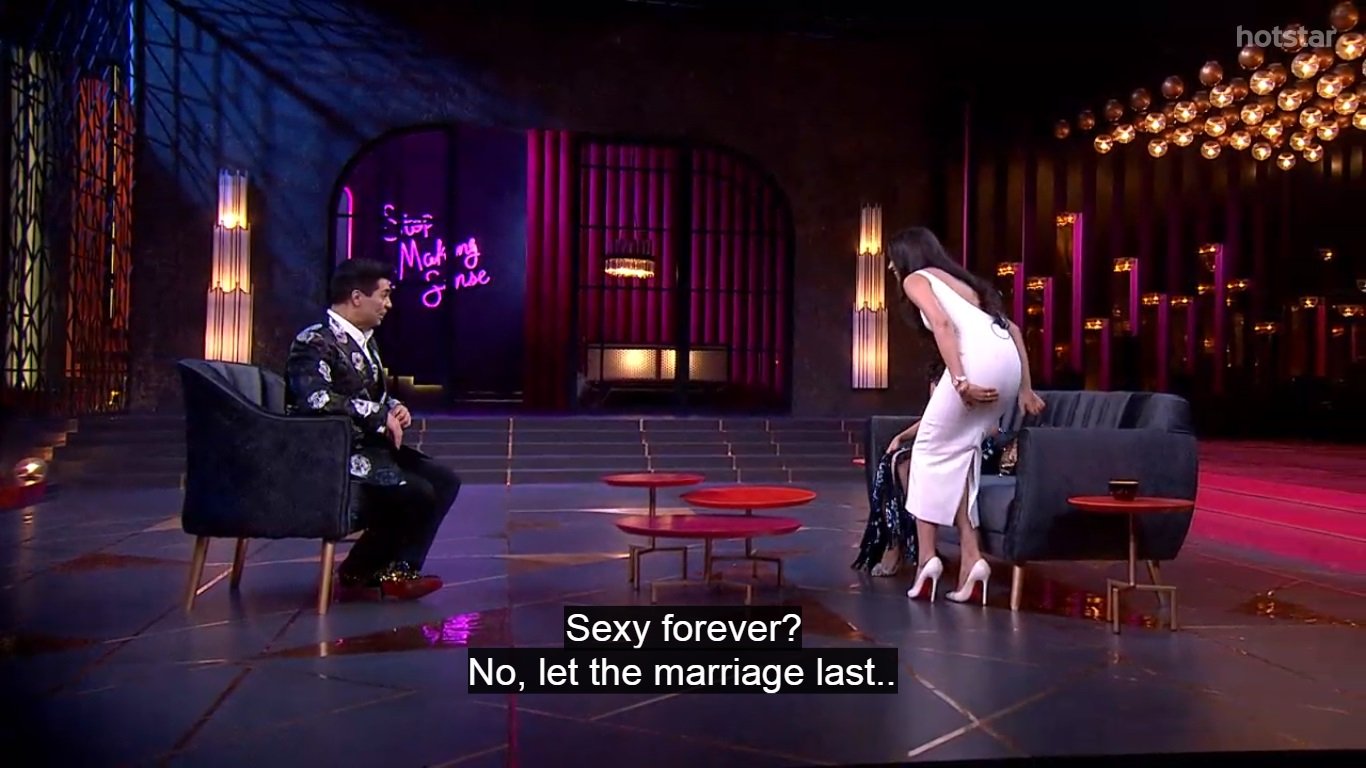 Good lord, they have done a body of work we can all be proud of. There is no need to reduce everything to just their partners, even if you want things to be fun.
Talking of 'fun', that is how I will define the second episode. There were jokes and witty comments from both sides.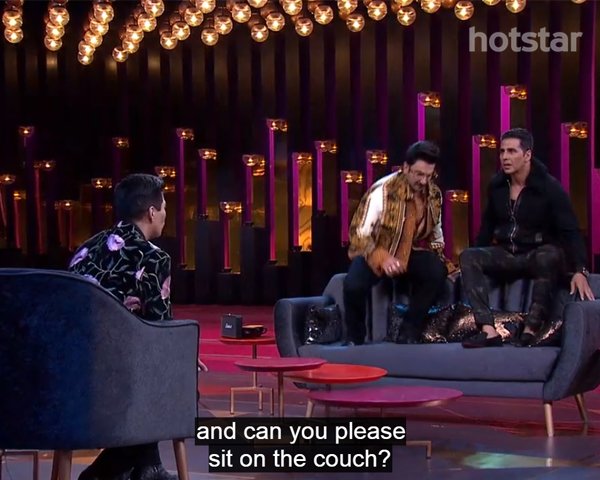 And, no added pressure of shaadi talks. 
In fact, Ranveer was literally asked just one question about Deepika- which animal she would be if she were his pet (which sounds weirder now). Anyway, Ranveer said: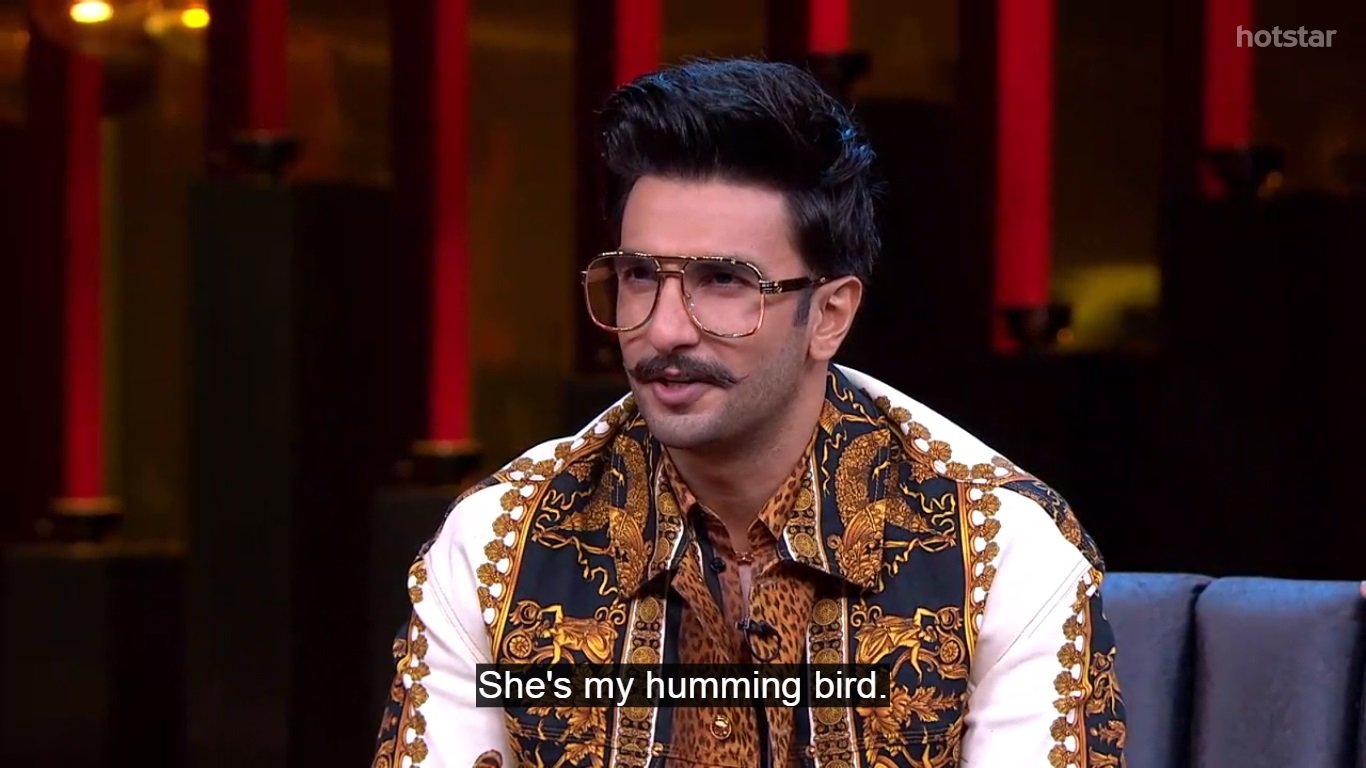 Karan, you are better than this, and so are these women. 
There is nothing wrong with casual conversations about partners on a show like KWK, but we have to remember that 'partner' is a gender neutral term. If you are going to ask, ask everyone. If not, then please spare women the drama.