Season 6 of everyone's favorite chat show Koffee With Karan premiered with a 'girl power' episode starring actors Alia Bhatt and Deepika Padukone.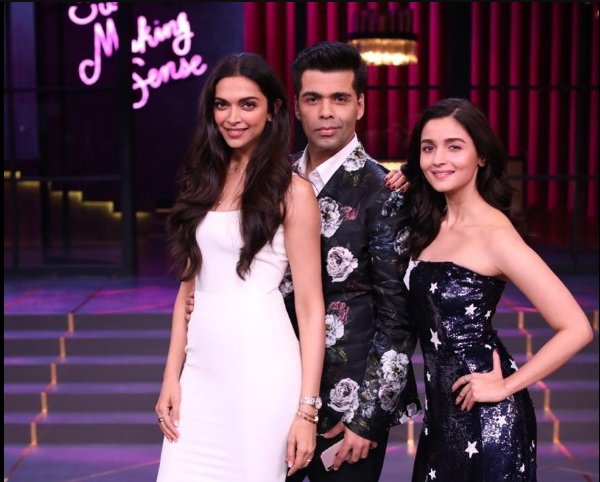 Though the show claimed to be about girl power, it was anything but that. Because Bollywood's self-proclaimed king of gossip kept questioning the two on how easy and comfortable exes can be – not just with each other – but also with their exes' current partners.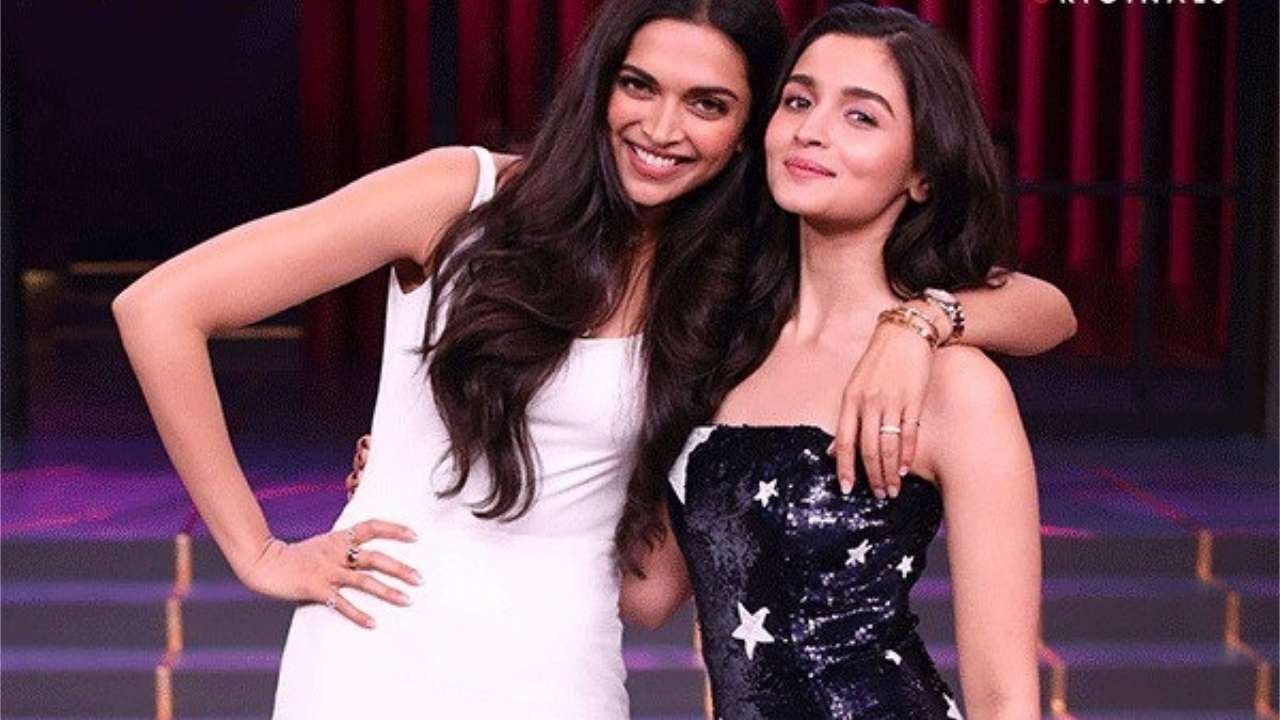 In fact, five minutes into the show (and honestly, from the moment the trailer first aired), it was evident that it was not 'girl power' but their private relationships that lead to Karan coming up with these guests. 
But the one thing that actually stood out was the graceful manner in which Alia and Deepika conducted themselves. They displayed a genuine camaraderie and dealt with all (unnecessary) references to their present and past relationship with utmost poise and smart responses.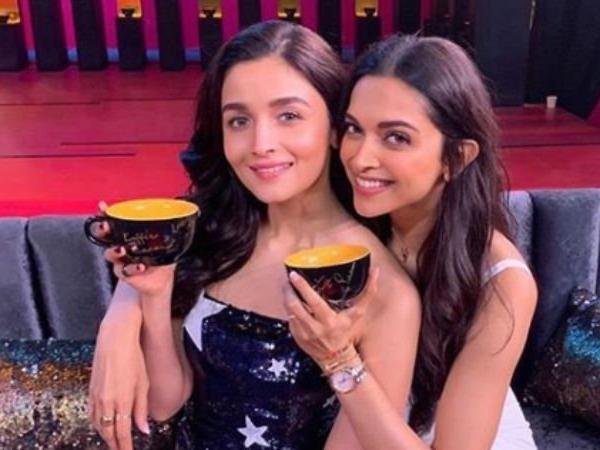 Right at the start of the show, there was a very obvious reference to the 'elephant in the room'. While Karan tried to dig up messy pasts, Alia and Deepika dealt with it humorously, taking a dig at all the things they have in common.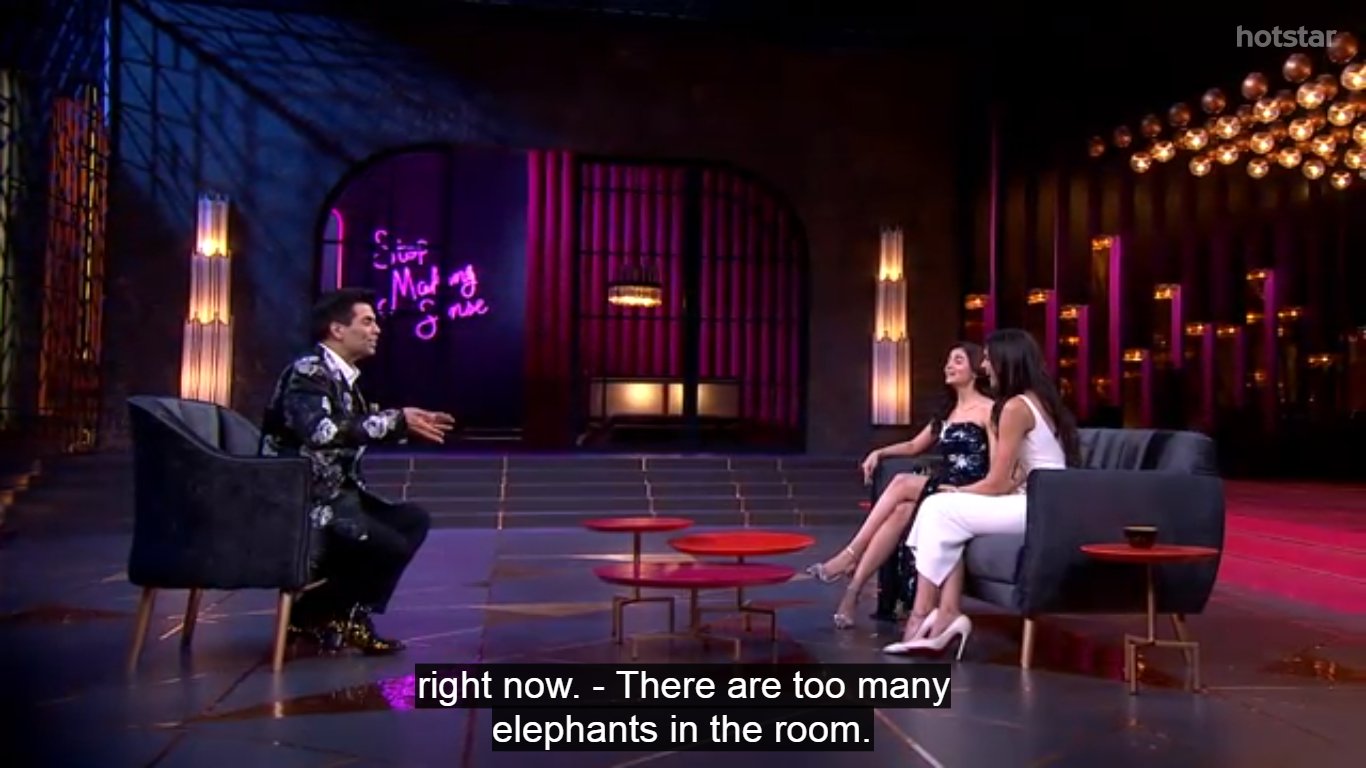 Karan brought up the recent Bollywood get together where Deepika, Ranveer, Alia, Ranbir, Shah Rukh, and Aamir hung out with Karan Johar at Ranbir Kapoor's house.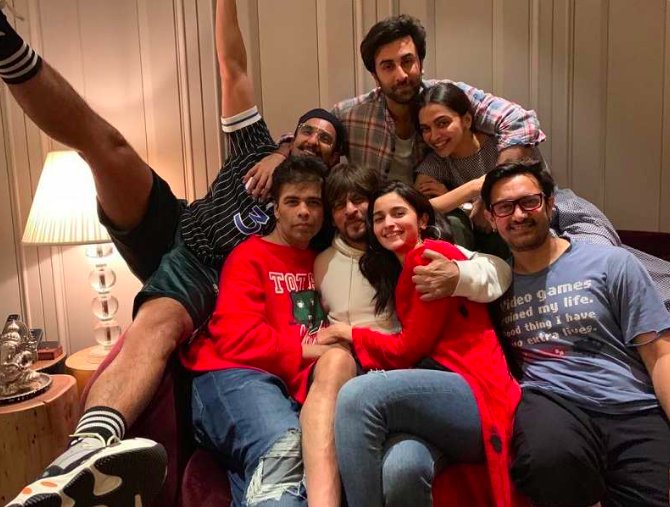 After sharing the photo that 'broke the Instagram' so to say, he could not help but prod the duo by asking how was the experience?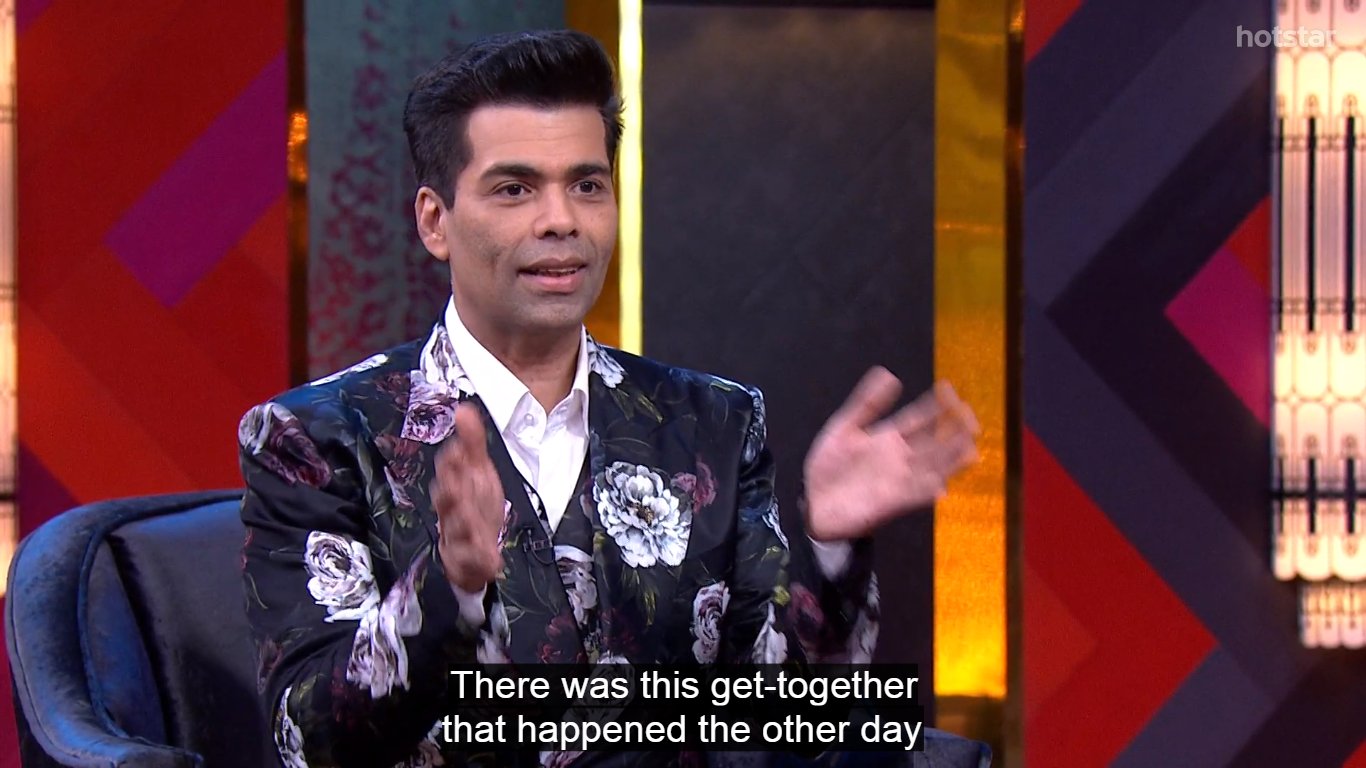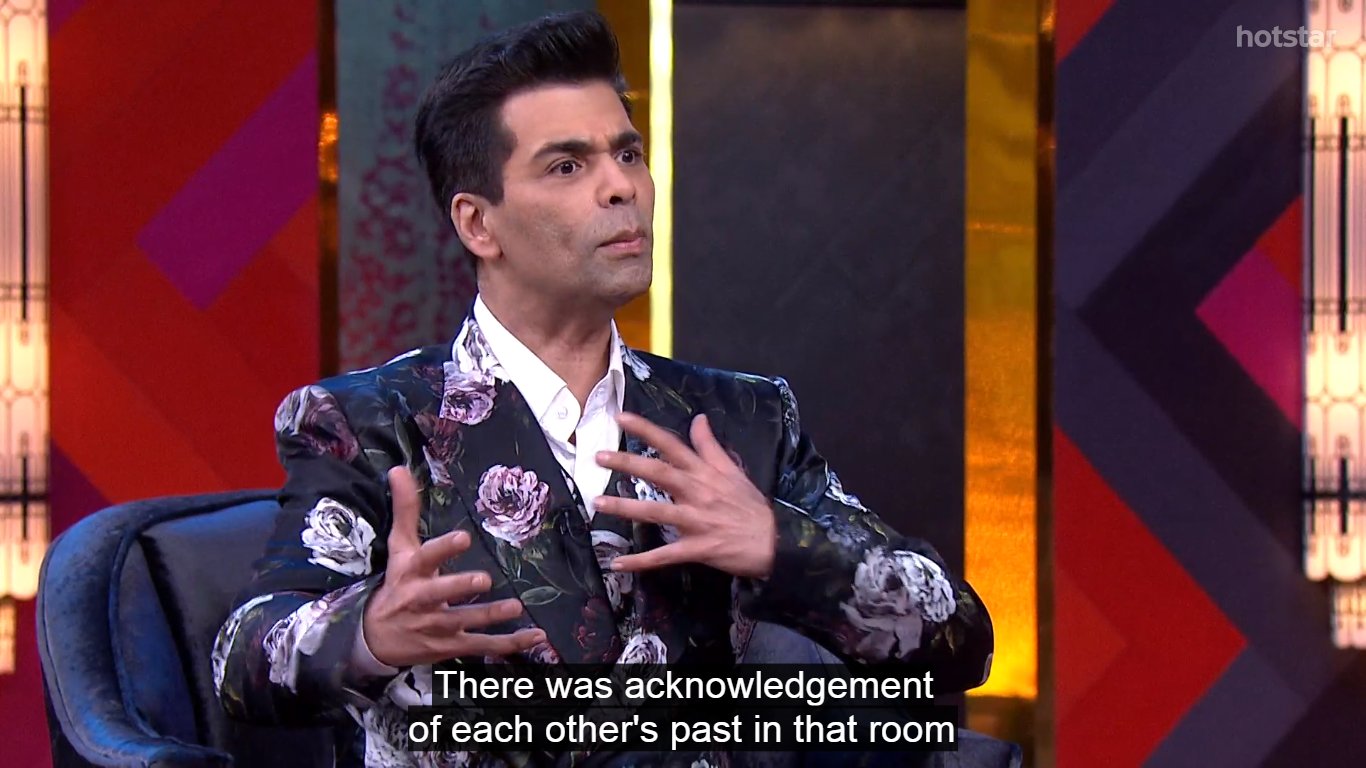 Deepika remarked how it was a get together that felt safe and comfortable, with people who actually cared for each other.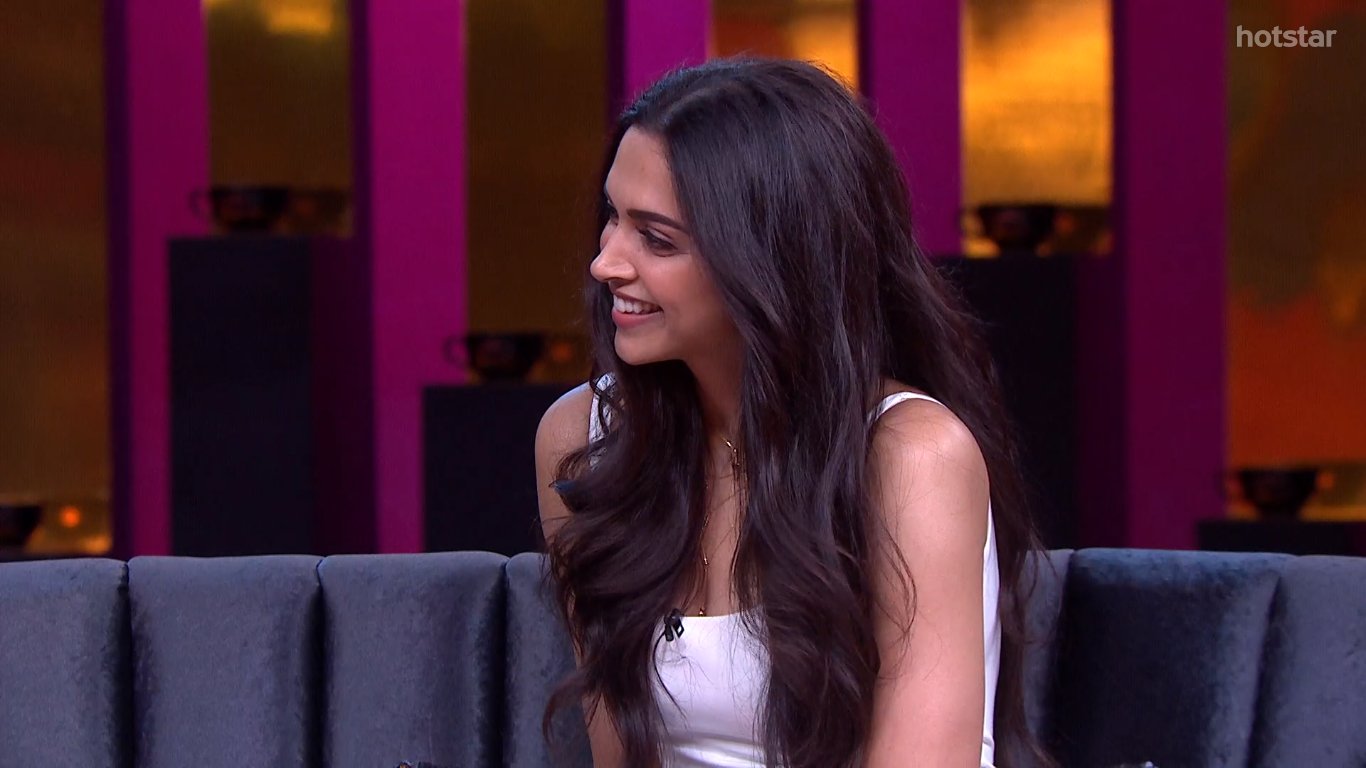 Irrespective of whatever might have gone on in all of our lives in the past, we've all sort of moved on from the past. There was just a lot of fondness and you know a lot of positivity and comfort, that's what came across. 
Alia just remarked humorously how they randomly planned the get-together, and because everyone came together after a long time, it was a great experience.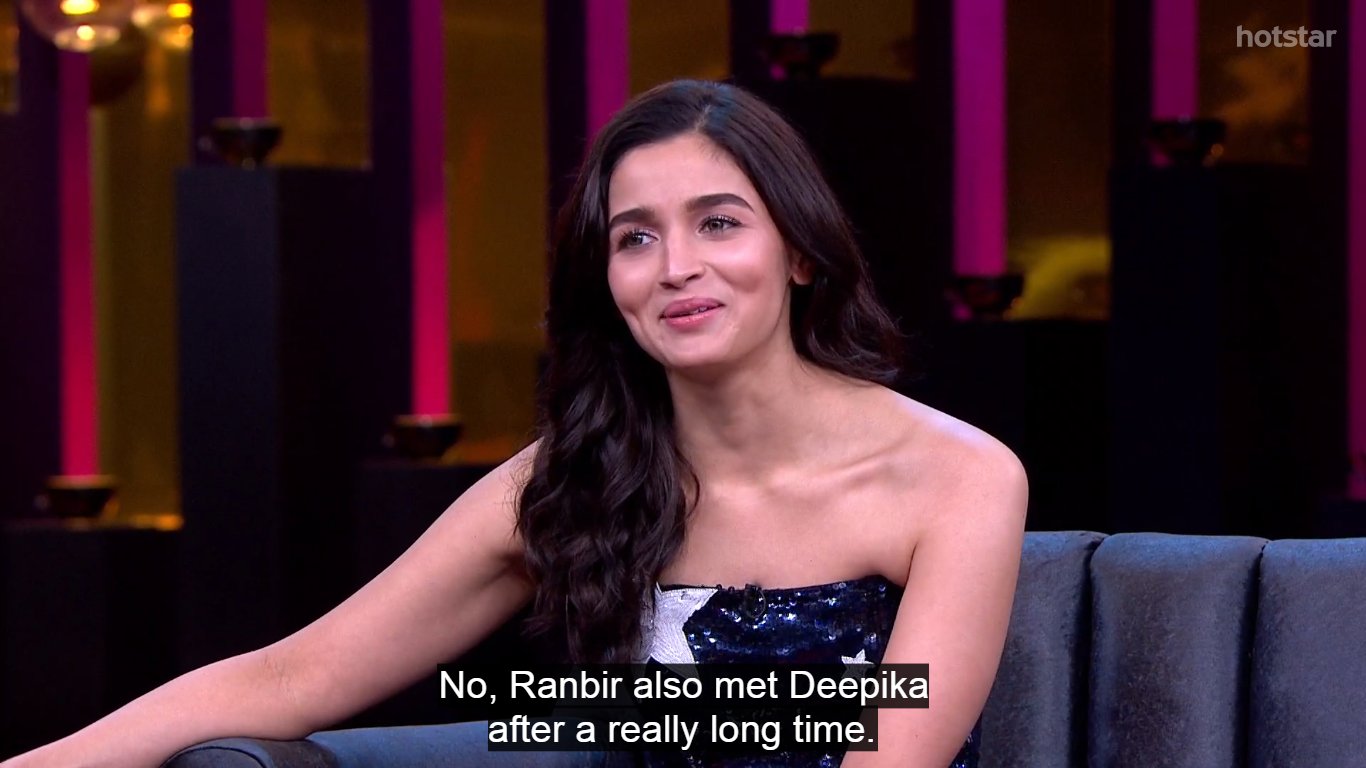 However, Karan took no time in once again bringing the conversation back to what it was like for Deepika and Ranbir to interact after a long time.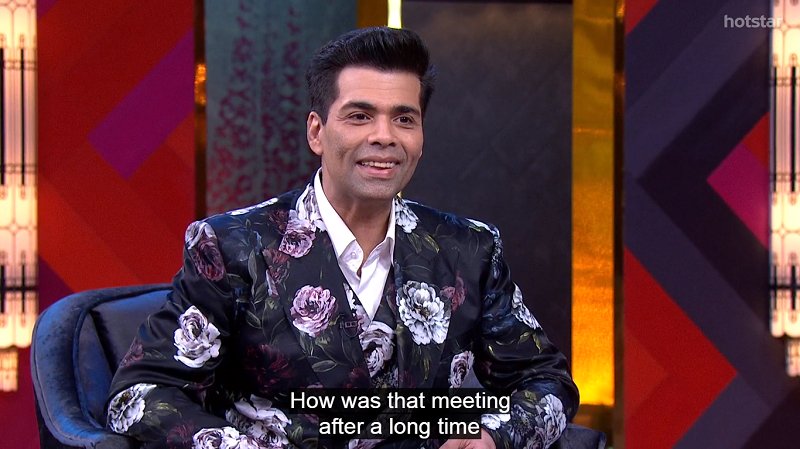 This is when both Alia and Deepika were clear to remark that there was absolutely nothing awkward about the situation.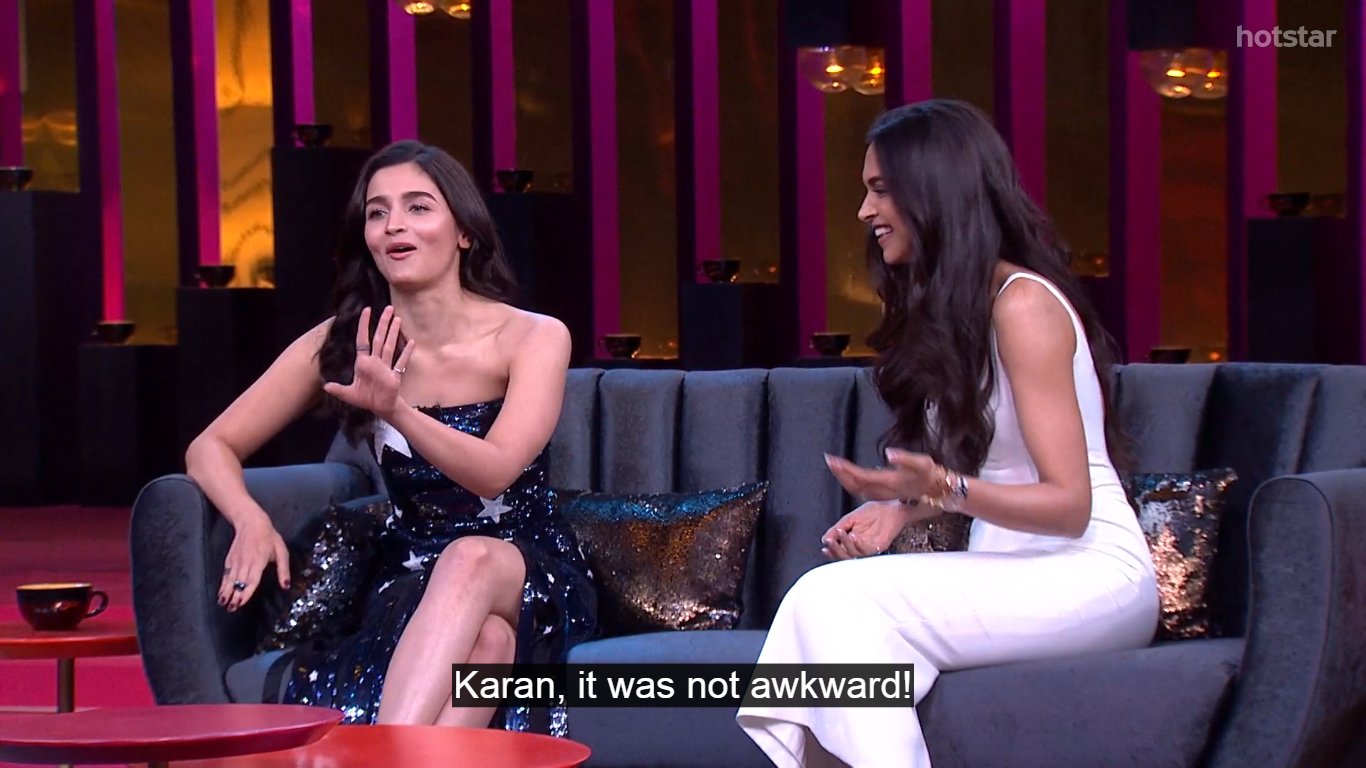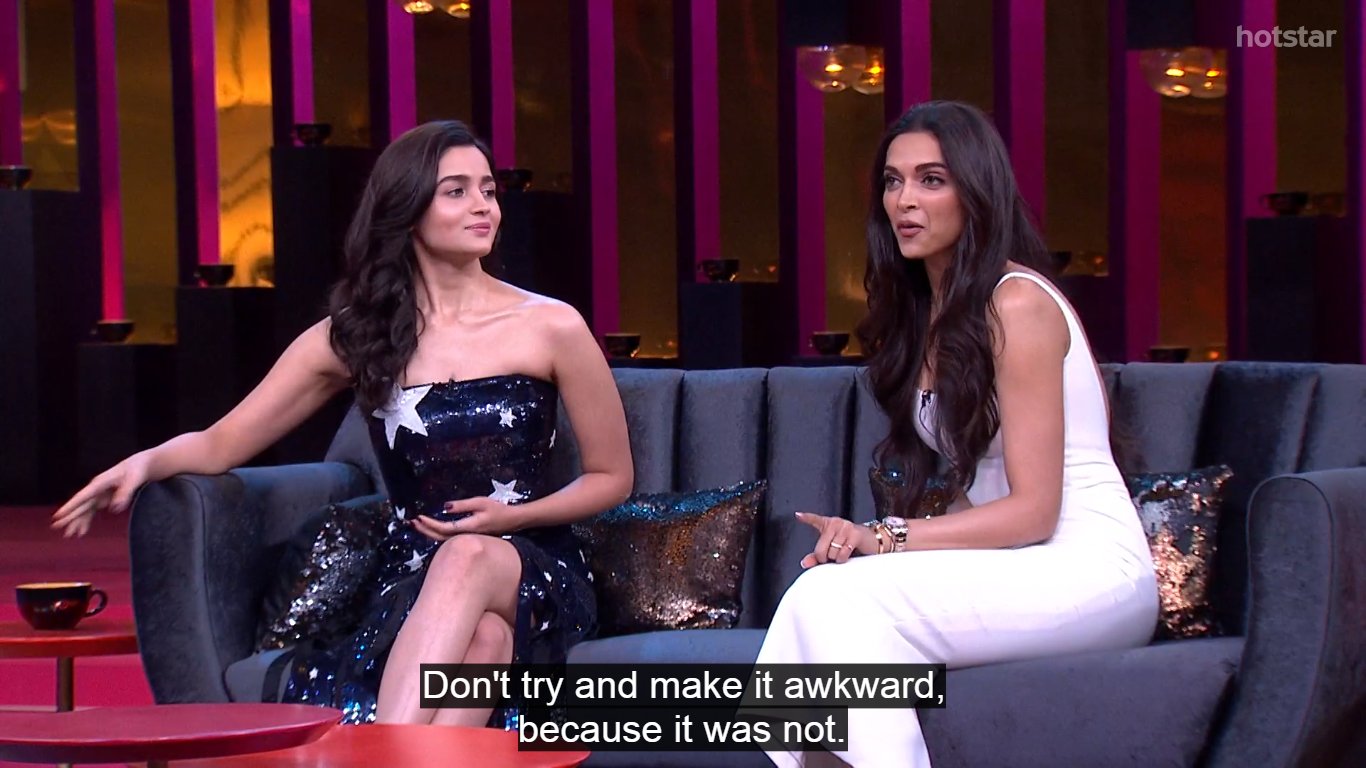 Deepika stated that for her, acceptance of the past was the way forward, and in fact, for her, the relationship that she shared with Ranbir currently was the best ever.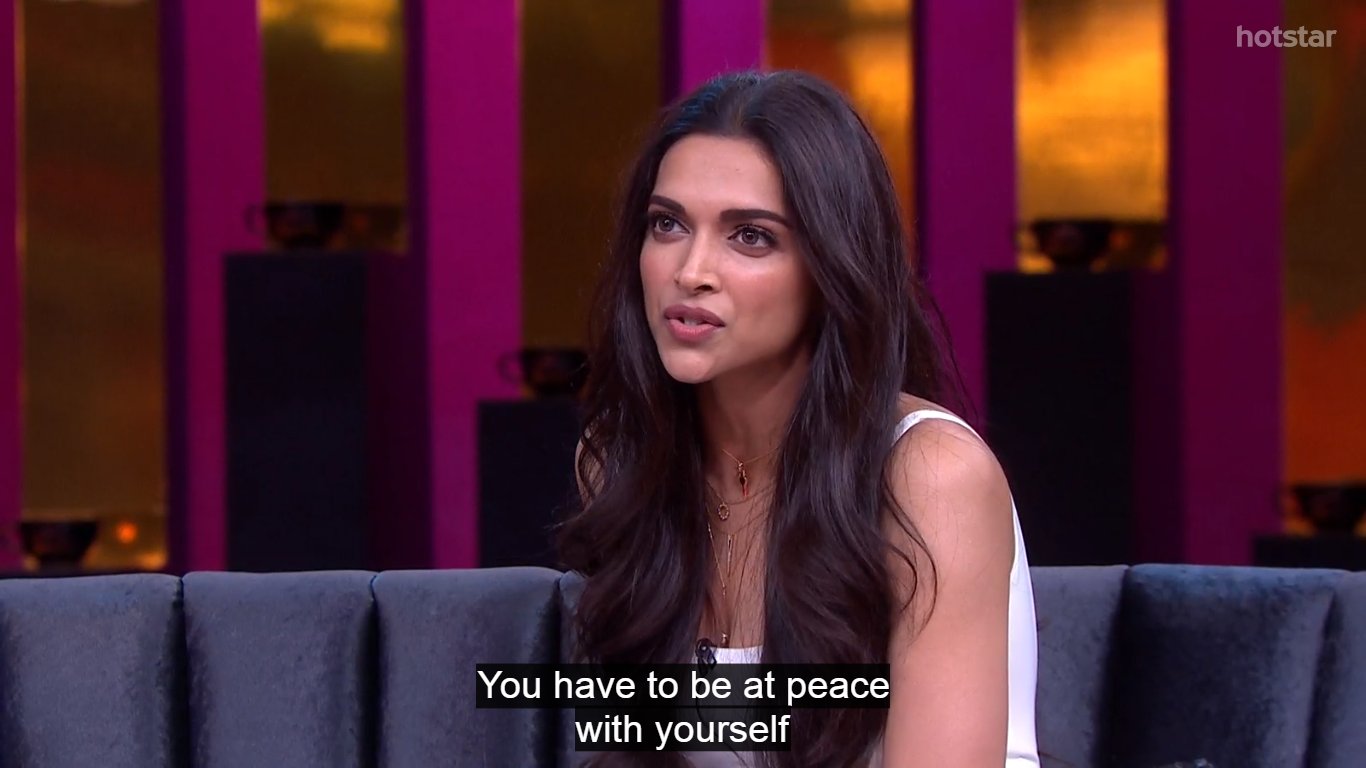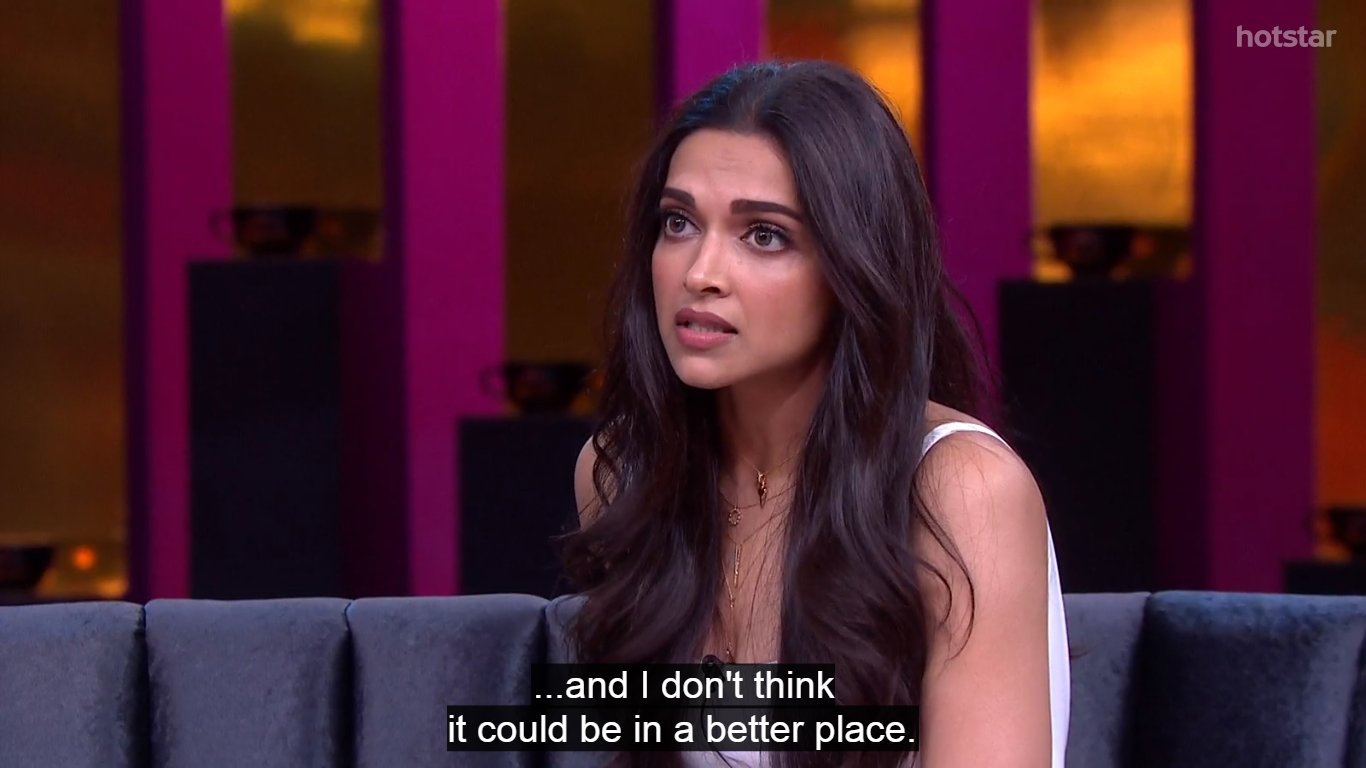 He again talked about how Alia working with Ranveer (Deepika's husband-to-be), and Deepika interjected that to work with Ranbir (Alia's current partner) was a unique proposition.
Considering all four are talented stars, and part of the same industry, it actually didn't feel unique to us – or Alia and Deepika.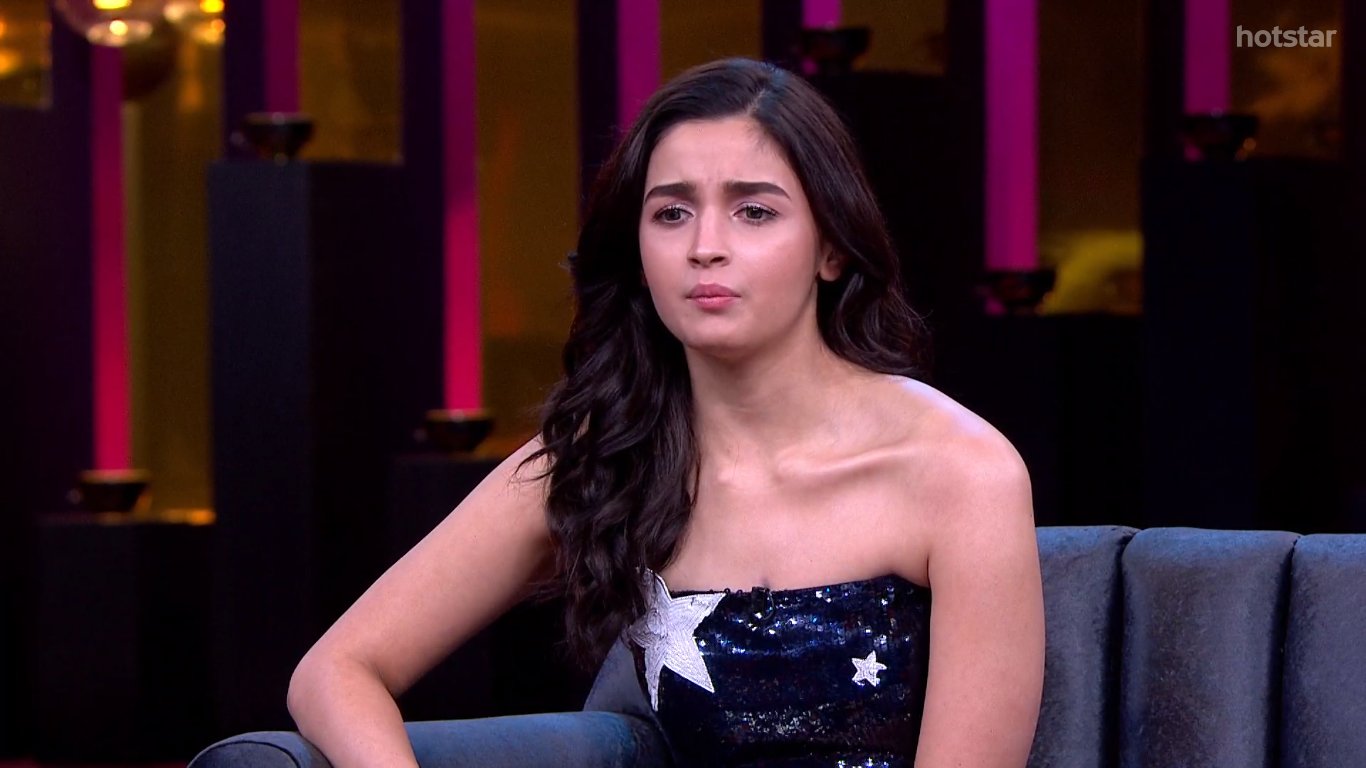 In fact, the two were again quick to remark that hanging out with each other's significant other was naturally comforting.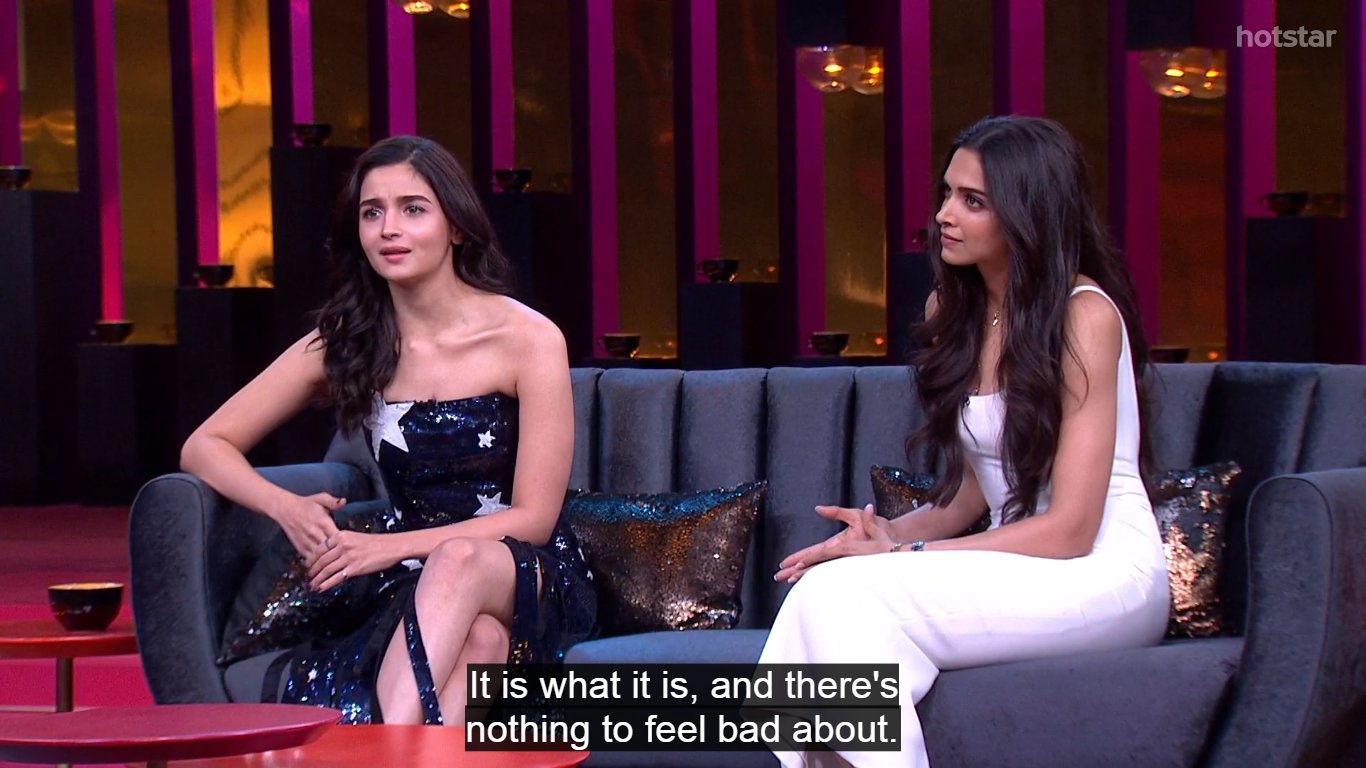 We thought finally, this not-so-awkward situations turned deliberately awkward would be over.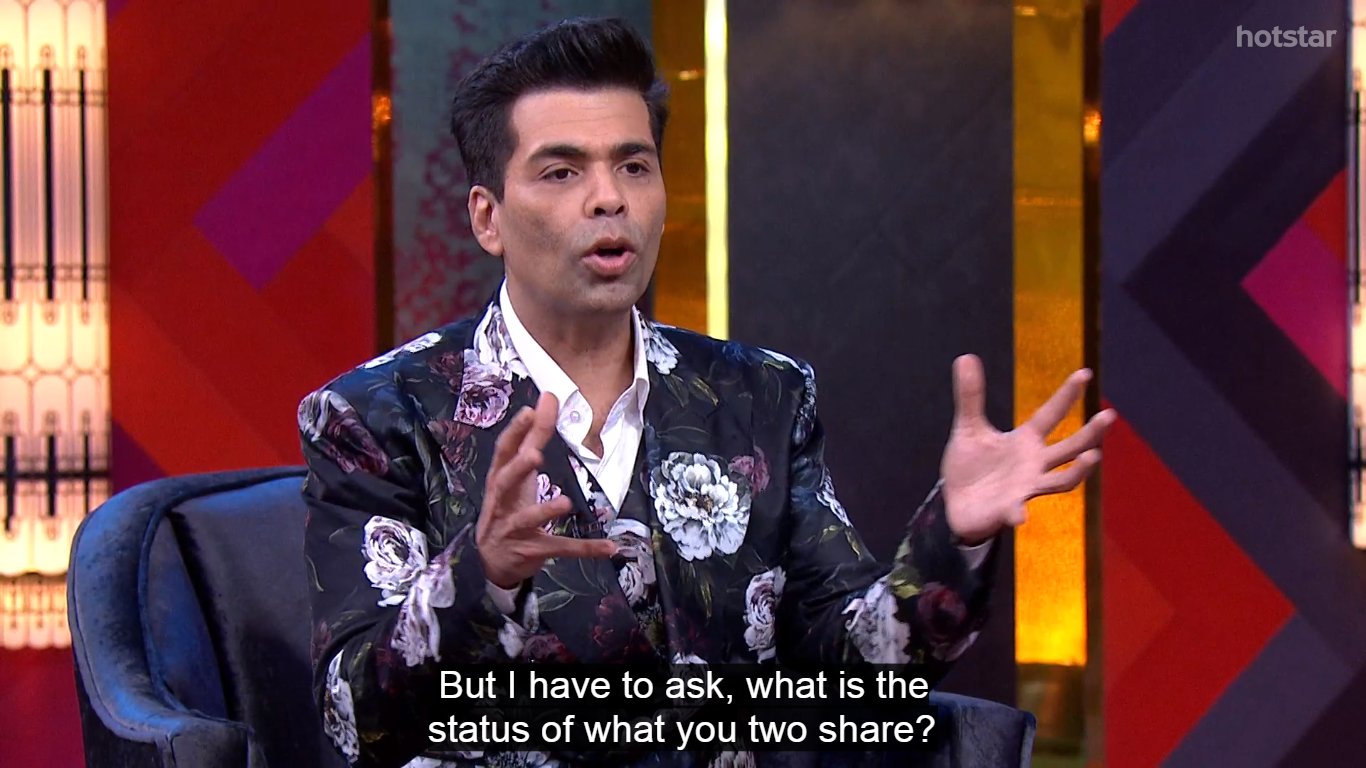 Only to have Karan continue with the prodding by asking if Alia, Deepika, and Katrina (Ranbir's Kapoor's ex-girlfriend) had ever been in the gym at the same time (as they go to the same gym).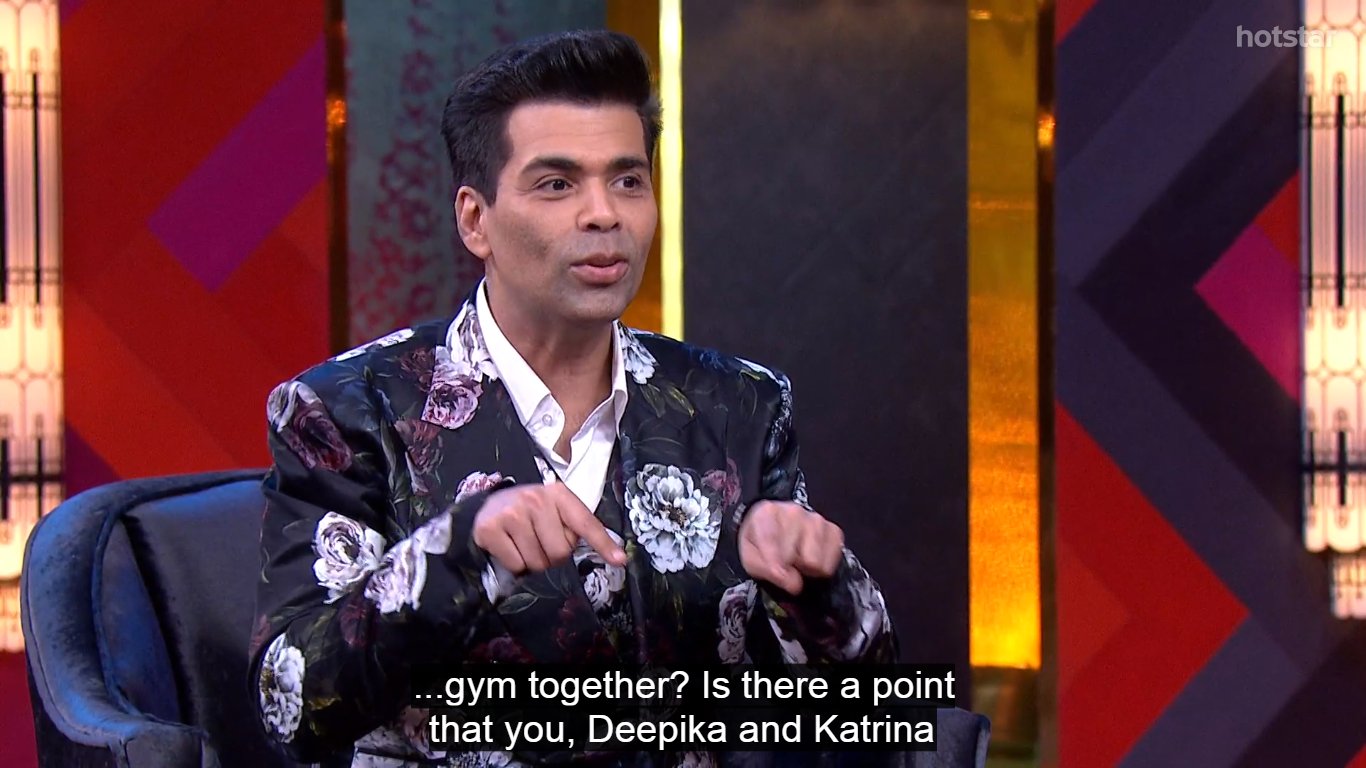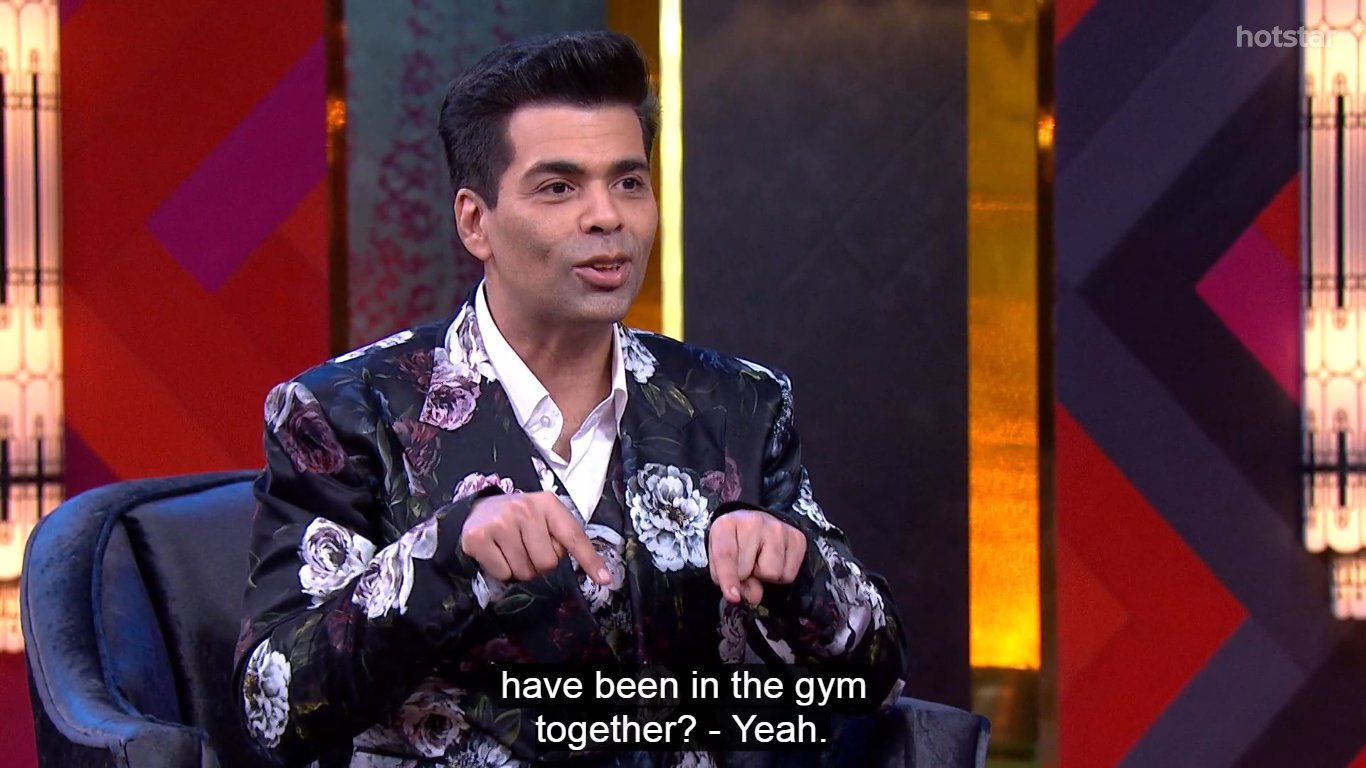 The two responded with a nonchalant yes – because it really is not that big a deal – but his questions still didn't stop.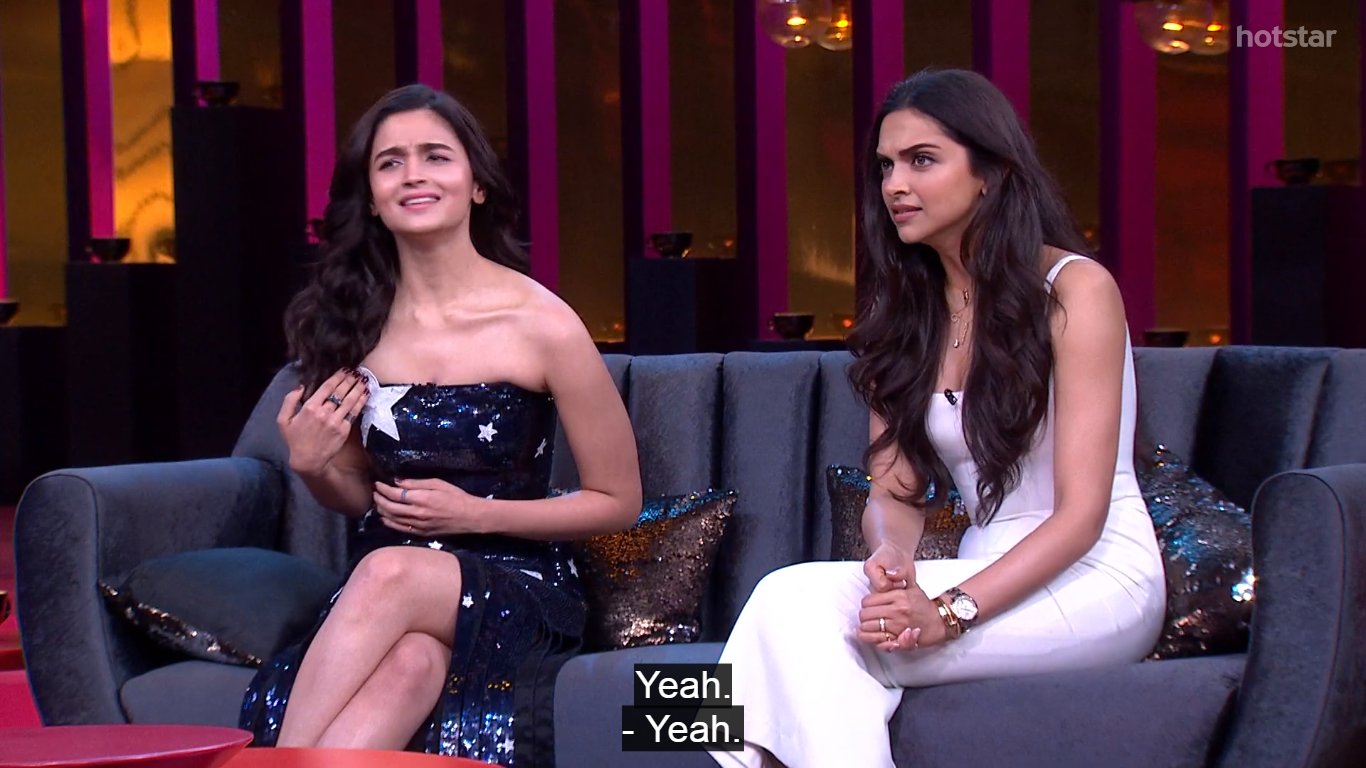 Karan went on to ask if Alia, Ranbir, Deepika, and Ranveer would ever be comfortable enough to take a trip together.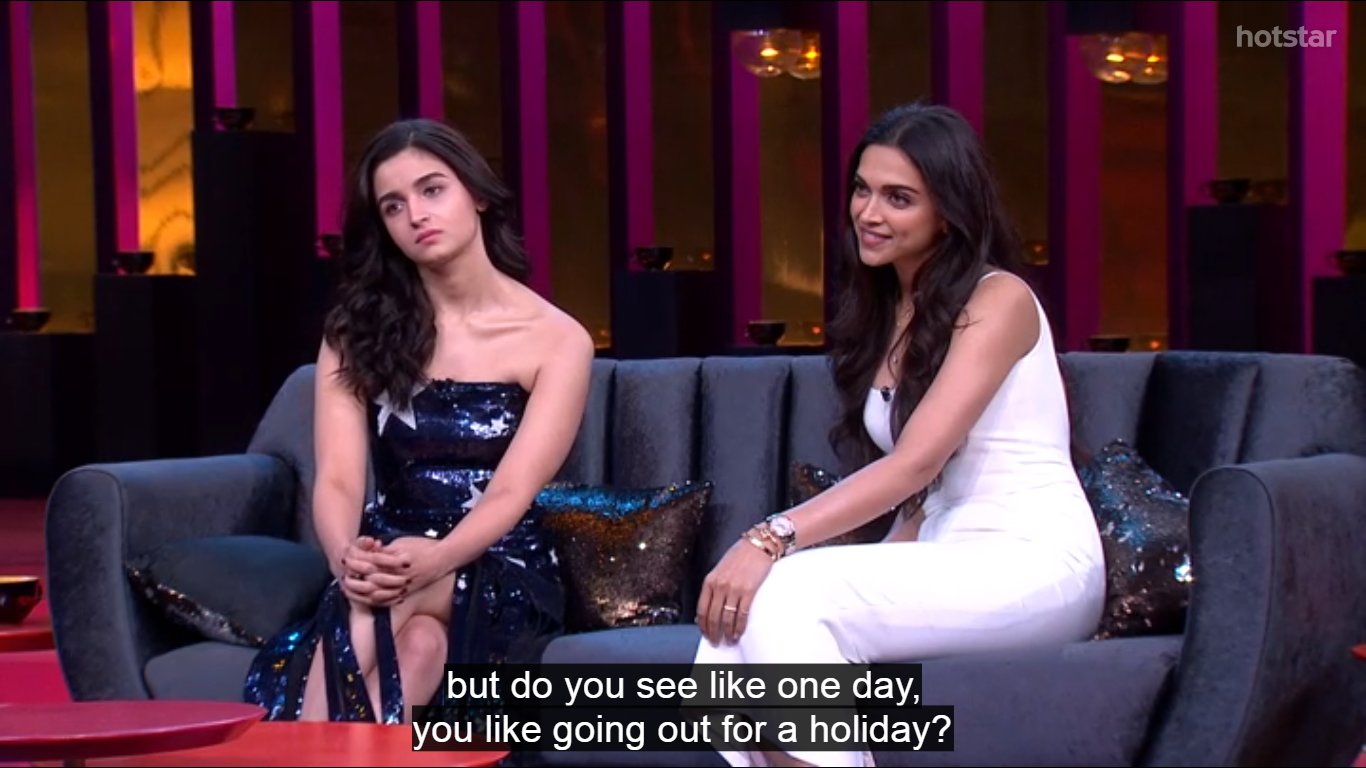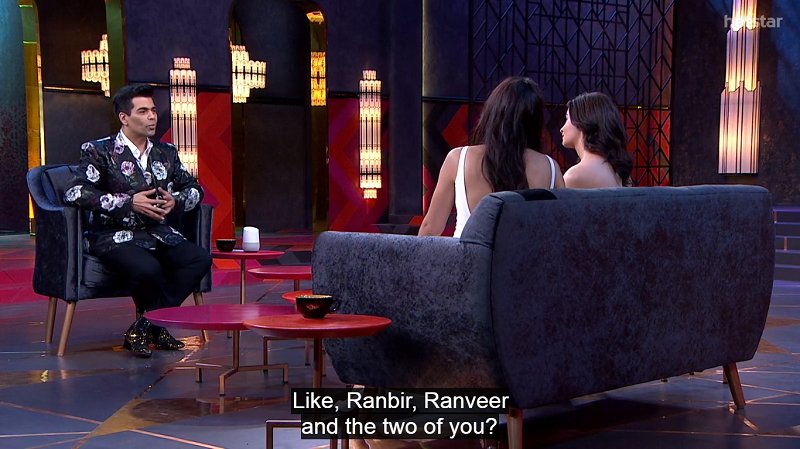 Guess what the duo remarked.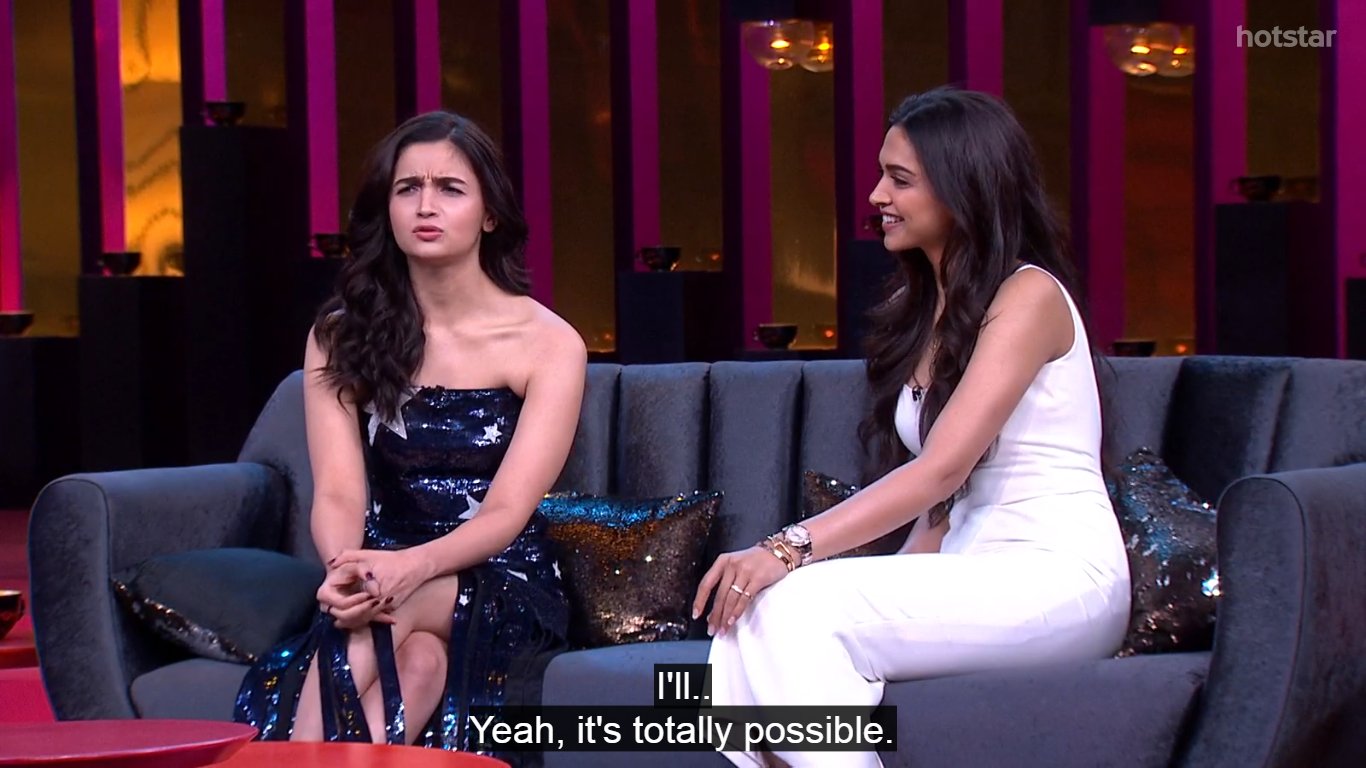 Well if the Maldives trip happens, we'd love to watch the Instagram stories too. Thankfully, Karan did focus on other topics (read: Ranveer and Deepika's marriage), only to come back to the same topic in the rapid fire round.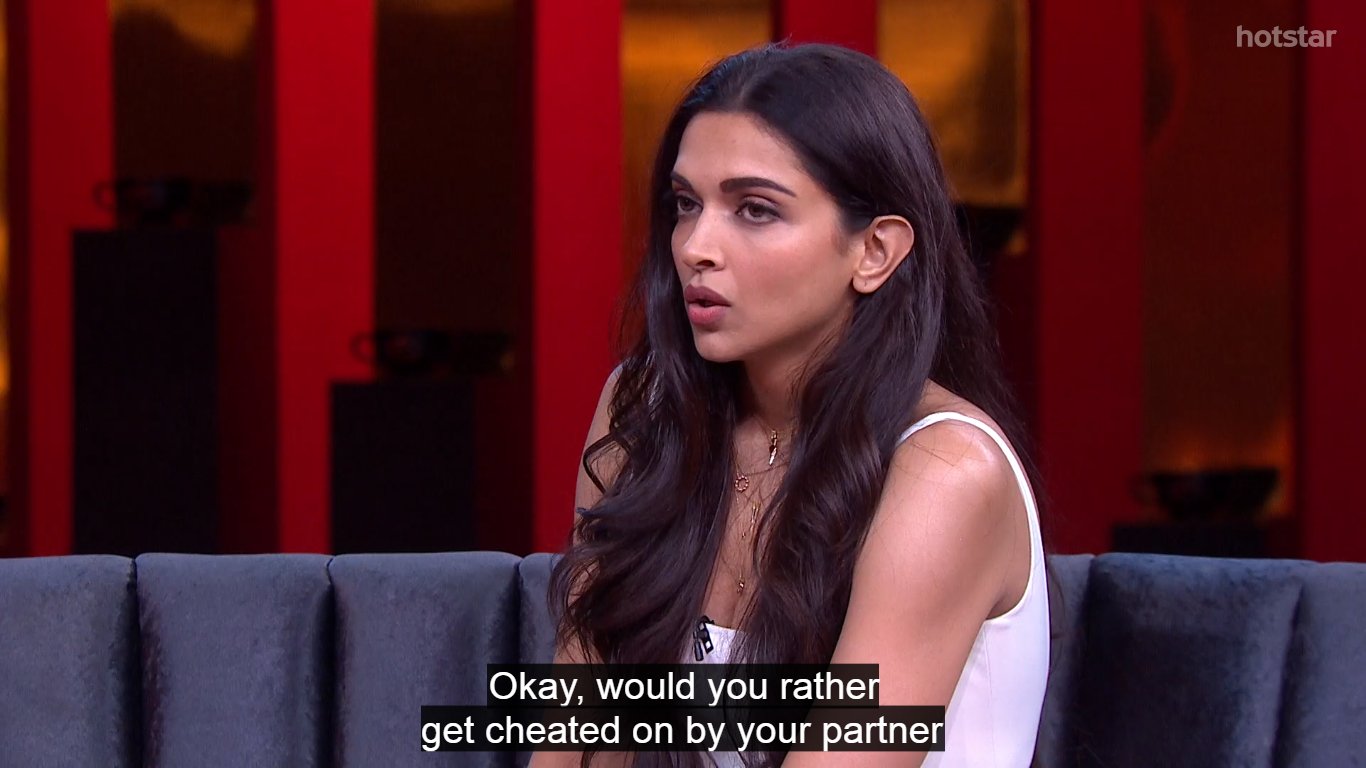 The round lacked all fire – not because the contestants were diplomatic, but because the questions were so passé.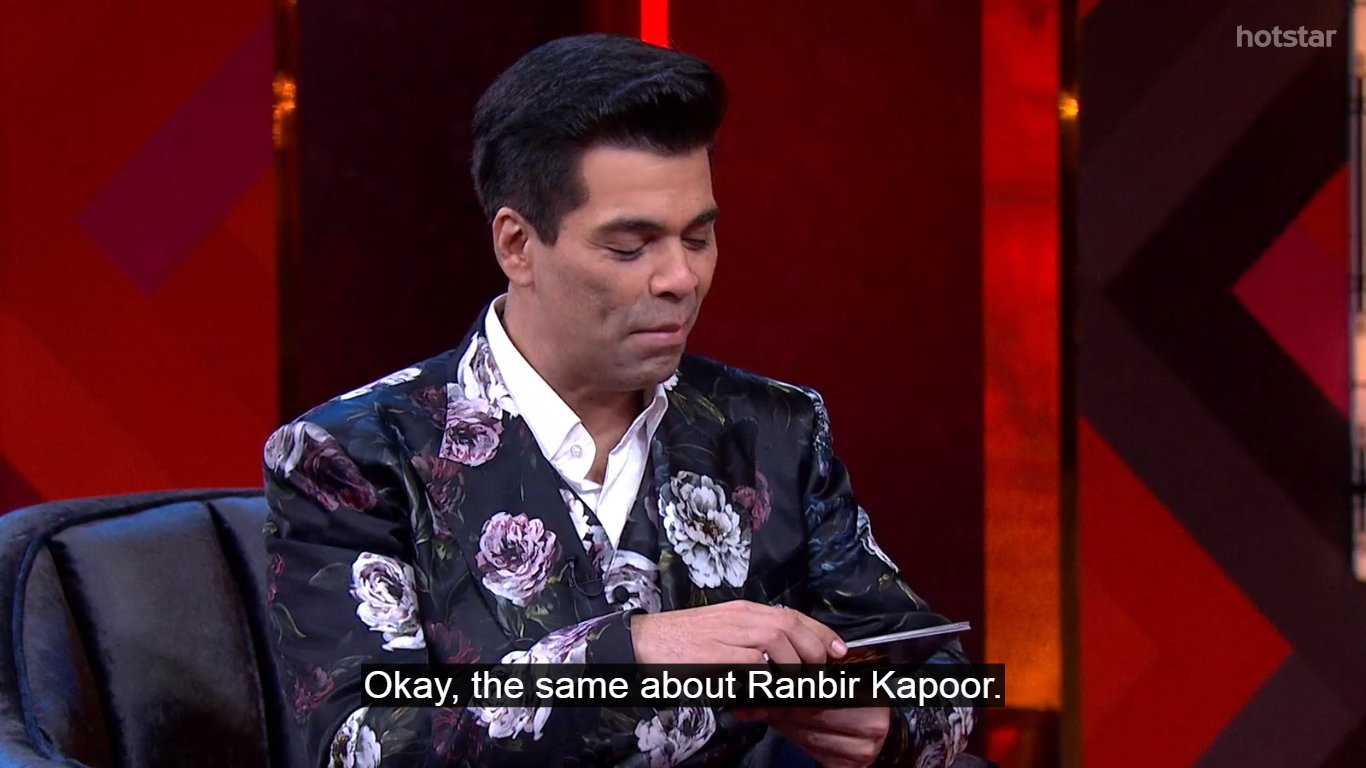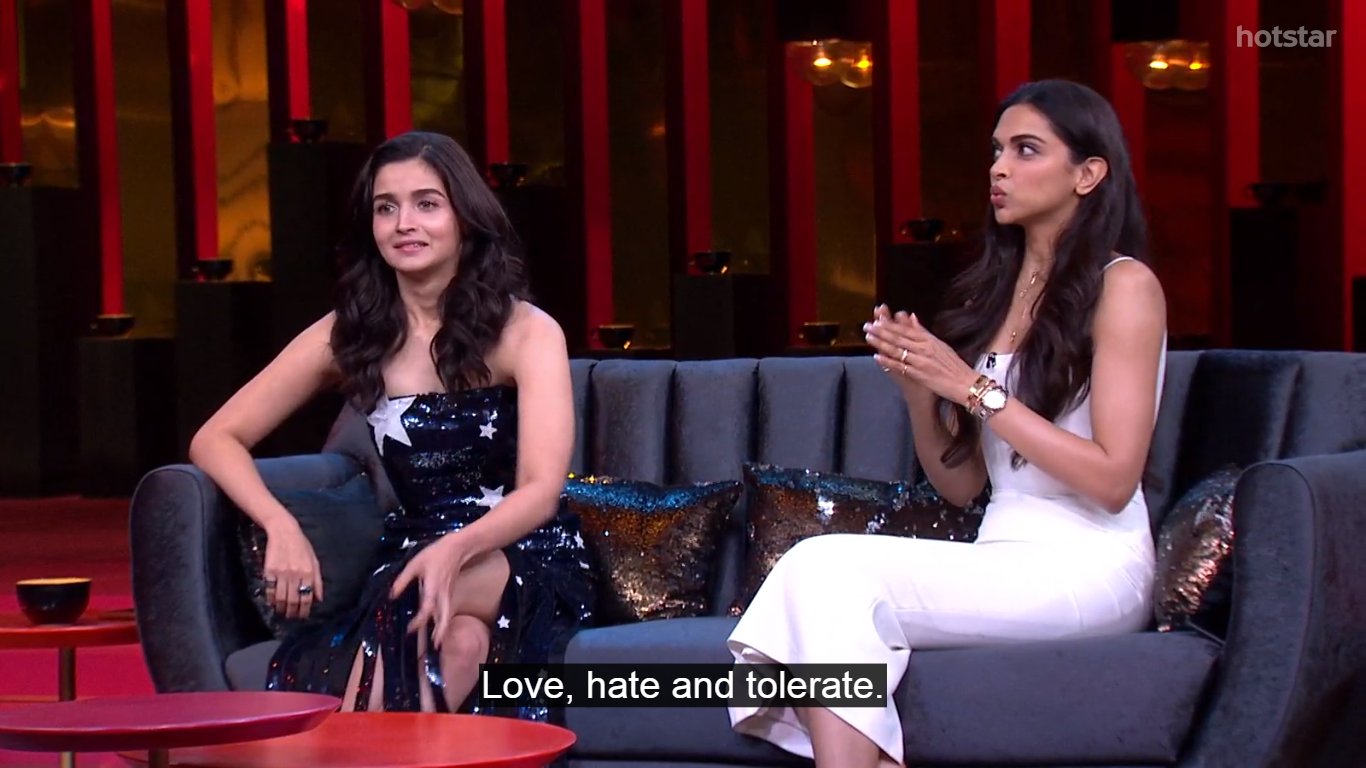 There was a lot that the show could have talked about, and yet it was the common men in the lives of these women that took over the 'girl power' premier show. 
Frankly, just like the amazing women on the show, we too have moved on from Bollywood's past relationships. It's time Karan Johar did too! 
All images from Koffee With Karan on Hotstar, unless specified otherwise.