The latest episode of Koffee With Karan Season 6 saw two of the biggest millennial stars, Vicky Kaushal and Ayushmann Khurrana, come together. 
From destroying the macho hero image on-screen to picking movies where the story was the king, the two have definitely been the relatable stars of 2018. And this episode was proof that they are charming, honest, and relatable in real life too. 
But while we always knew that when it came to playing the modern-day hero, these were the men to look forward to, here's everything else that we learned about the millennial duo and the host on this surprisingly refreshing episode: 
1. When Ayushmann let Karan know that his Koffee debut happened a little too late for his liking (and ours too).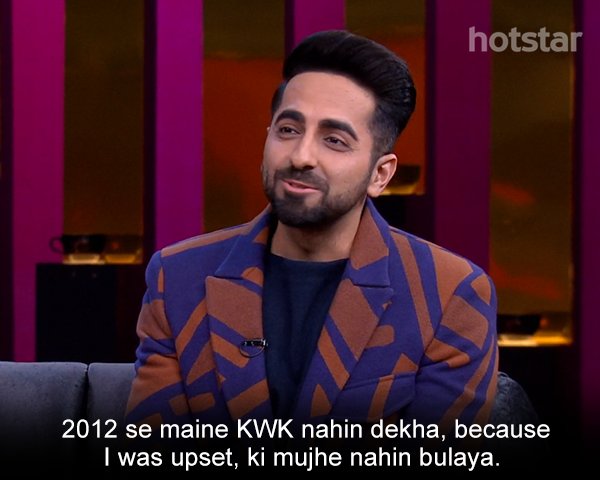 2. When Ayushmann admitted that picking good scripts was not a stroke of luck, but a well thought out strategy.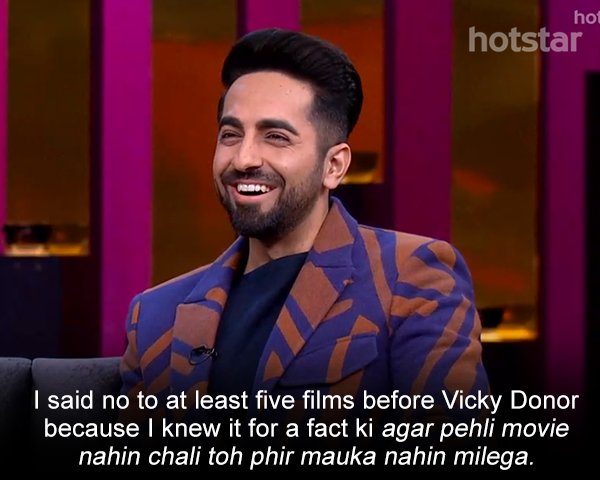 (He's intelligent and talented, never been prouder of a crush choice).
3. When Vicky Kaushal was completely honest about how he was hesitant to enter into the industry because he did not fit the industry's image of a hero.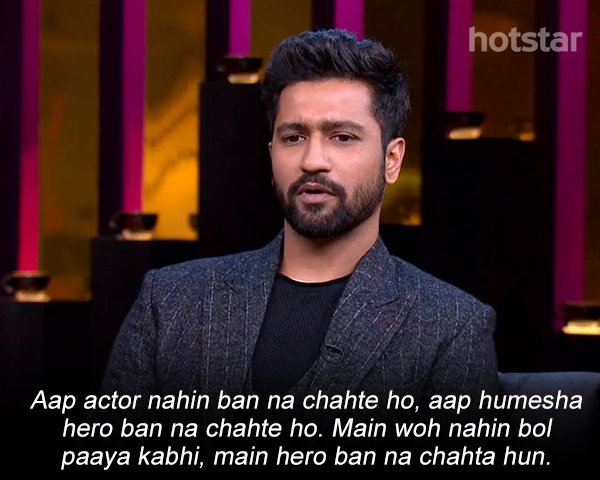 Ayushmann also shared how he too had similar thoughts before entering the industry, and yet the two made it and made it big. 
4. When Ayushmann let us know that when it came to Bollywood, he was the 'sexpert' to call!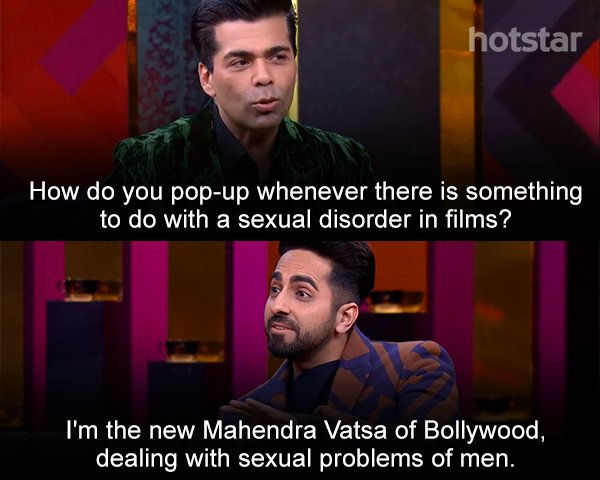 5. When Ayushmann showed that he took 'method acting' to a whole new level.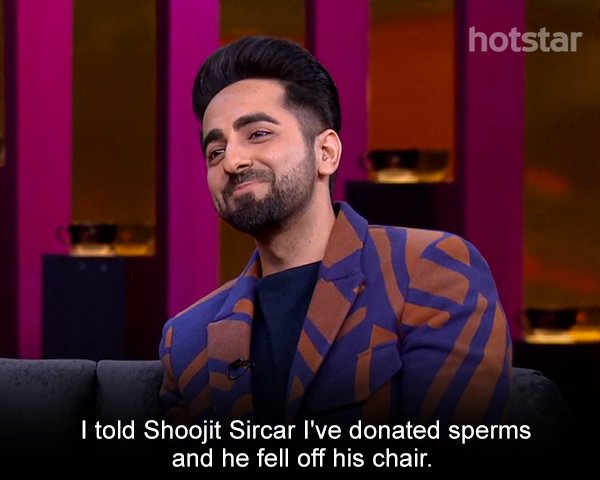 6. When Vicky admitted that he was only a Kaushal, not a donor.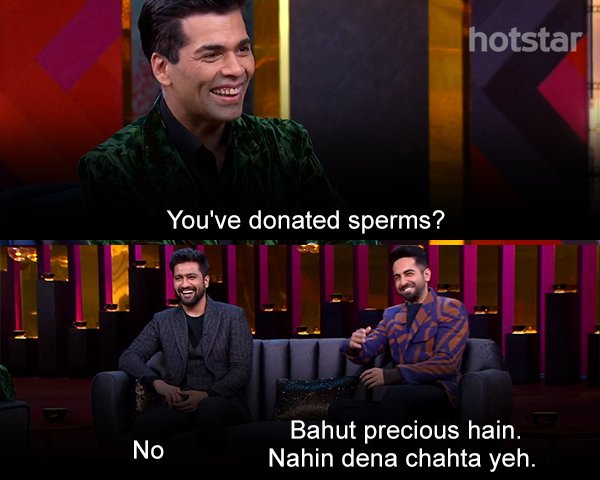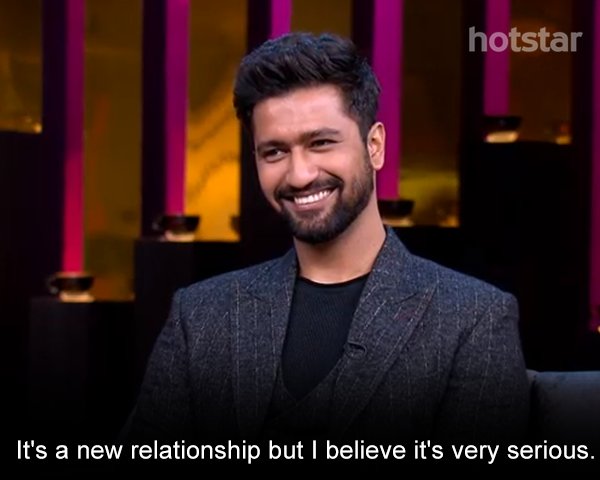 8. When Vicky had a fanboy moment.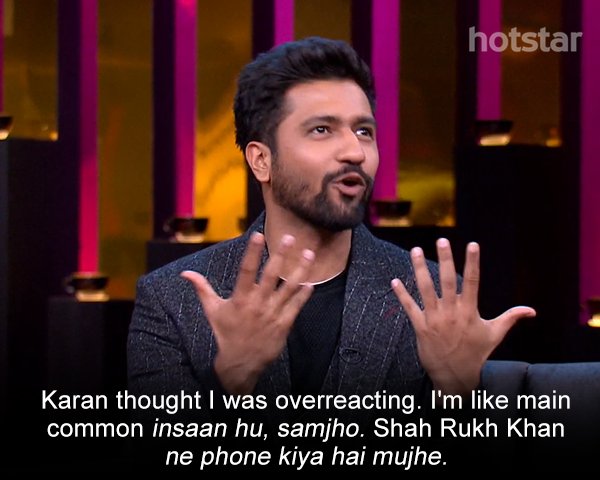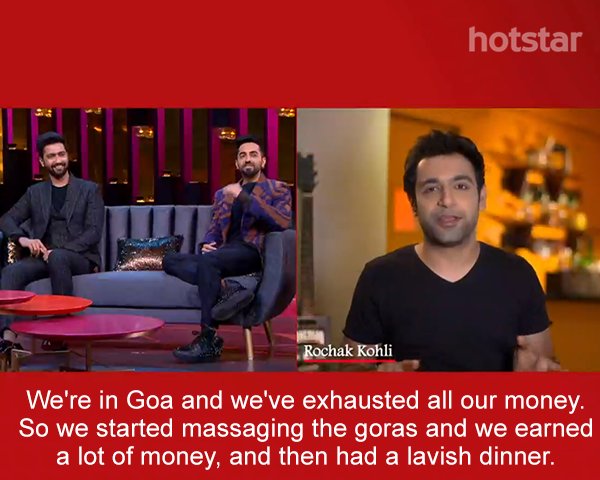 10. When and Karan and Ayushmann let us know what they were originally named.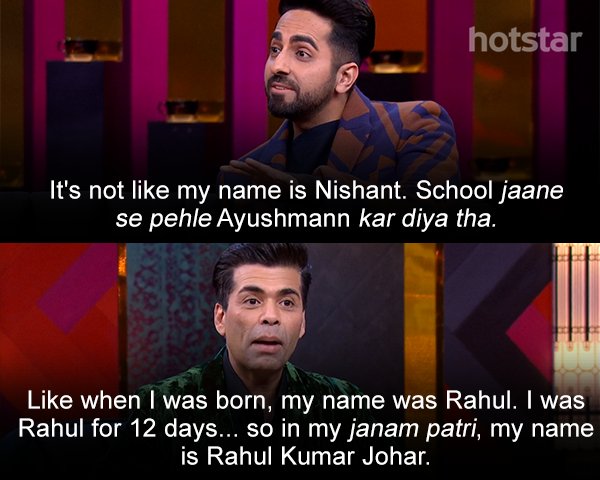 11. When Ayushmann and Vicky wasted no time in turning the new found information into some well-intentioned teasing.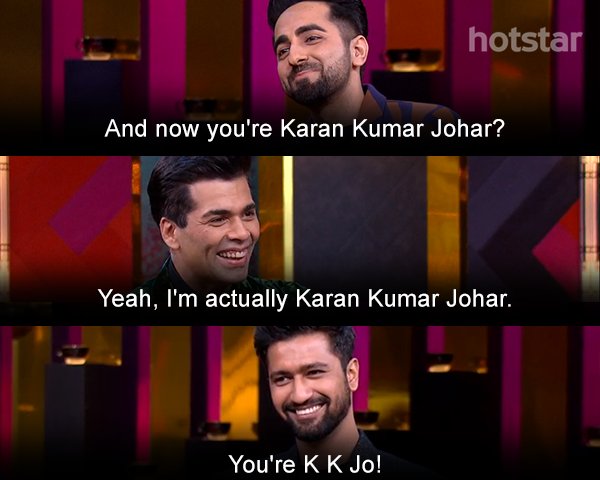 12. When thanks to Vicky's friends, we got to know that Vicky Kaushal is a momma's boy (and had to remind ourselves that he is no longer single).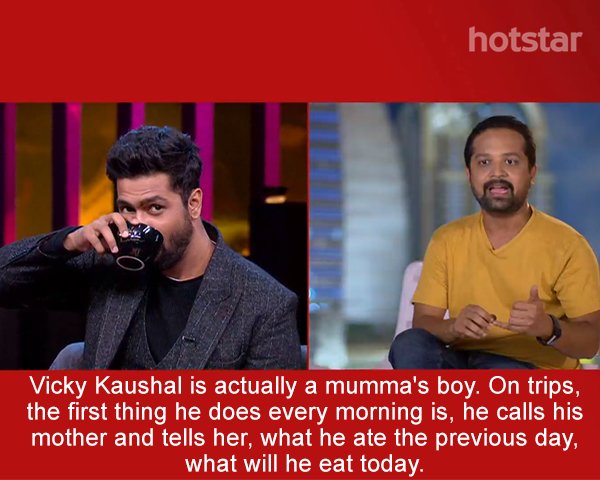 13. When Vicky's friend shared that the way to Vicky's heart is not indirect – or direct – flirting.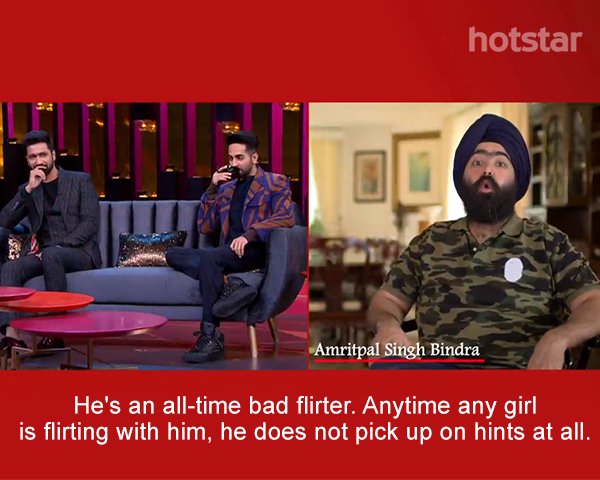 14. And when we realized there is no point in figuring out a way to Vicky's heart.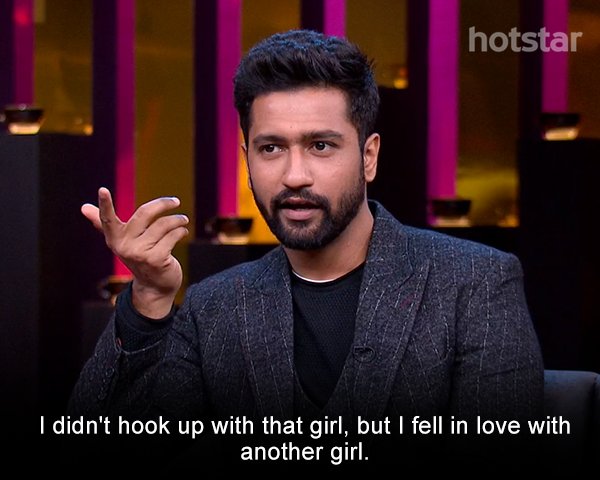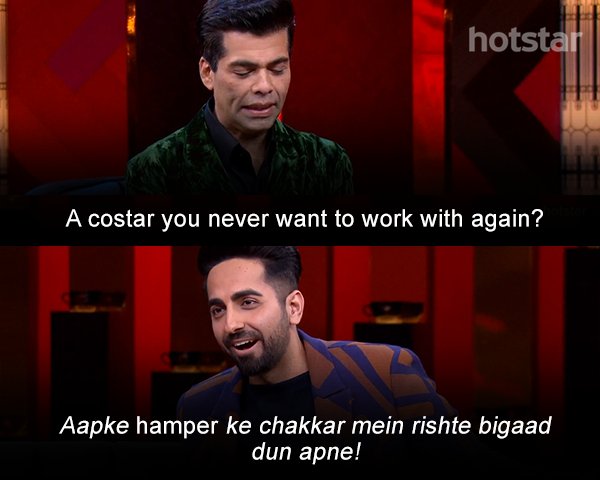 Coincidentally, Ayushmann also said no for Lust Stories (and Vicky was offered the role subsequently). 
But we wish to see Ayushmann and Vicky together… hopefully in the next Dharma production? We dare say, it's time for Dostana 2… with Sara Ali Khan in the loop too! Karan, are you listening, errr, reading?
Watch the complete episode on Hotstar. 
Design credits: Nupur Agarwal.