Every year, we wait for October for our dose of guilty-pleasure (which a lot of people refer to as Bigg Boss). The first week of the tenth season (Yes, they've made ten of these now) at the Bigg Boss house and we believe that we've lost quite a few IQ points. This is definitely the most explosive and annoying start to the show in all its seasons.
Here's a quick roundup of everything that happened this week:
The Premiere
The introduction to Swami Omji
The show's format took a turn (for the worse, obviously) when 8 "aam aadmi" entered the Bigg Boss house with 7 celebrities. It was all rosy till Swami Omji acted up. Here are a few things he said in the Premiere episode:
"Kashmir se ho tabhi toh itni gori ho."
When Deepika Padukone (yes, she entered the BB house to promote her upcoming movie XXX: The Return of Xander Cage) was messing around in the BB jail, Baba had this to say to her:
"Aap kyu jail jaa rahi ho? Jail to apradhi jaate hai. Lekin agar dil churaana bhi jurm hota toh aap toh number ek apraadhi hai."
Hey! if that line doesn't work in real life, I'll lose all faith in humanity.
Day 1
The celebrities find themselves in an uncomfortable position
The day started with the contestants waking up to the song Saare Niyam Tod Do but are soon introduced to the new rule book that they have to follow for the entire week. According to the rule book, the celebrities asked to be sevaks to the commoners and oblige all their requests. 
Celebrities are not allowed to use the bathroom, gym or pool before the commoners or without their permission. They are required to eat only on banana leaves and are forbidden from using any kitchen utensils. The Indiawale commoners are required to ring a bell – Hukm Ki Ghanti – and give the order to the celebrities.
The best way to test someone's character is by putting them in a position of power. And Indiawale failed this test miserably. They picked fights with the celebrities for no apparent reason. Maybe Manveer's and Manoj's fragile ego couldn't handle the presence of other opinionated individuals in their vicinity?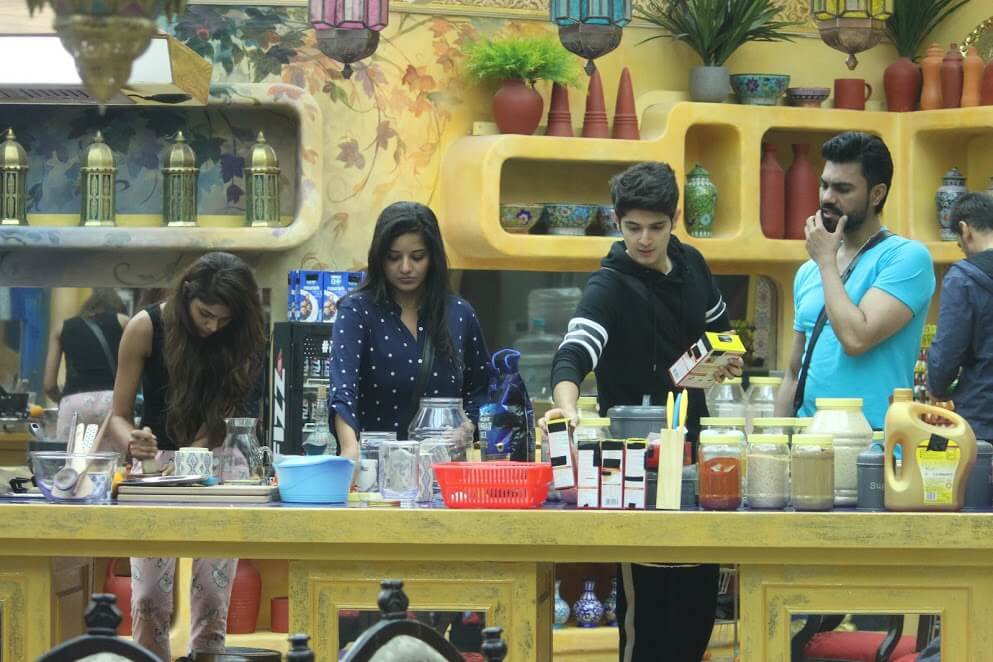 Day 2
A day of tantrums and tamashas
Priyanka Jagga and VJ Bani had a fight when the celeb asked Priyanka to use words like 'Please' while asking the celebrities to do a chore. Common sense dictates that this was a normal thing to do but the Indiawales thought of this as a 'tantrum'.
I thought that Swami Omji had diffused by now but he didn't let his fans down when he started threatening Lopa Mudra about things he is 'capable' of doing outside the Bigg Boss house. He apparently also claimed that most Indiawales have Ghulaami ka DNA before warning Gaurav Chopra about Akansha's intentions. He said:
"Akansha is trying to take advantage of you. If she wasn't loyal to her first husband, she won't be committed to you. She is maligning her husband in public. Women have the power to lure men, they can change men's intention."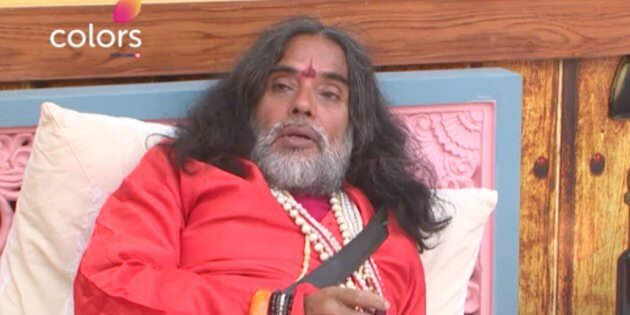 Day 3
The first luxury budget task was announced that made a revelation that the aam aadmi weren't that aam after all. They had a secret that they had written on a piece of paper before entering the BB house. The secrets would then be turned into riddles by Bigg Boss and the celebrities were supposed to guess whose raaz it was. The task was aptly named 'Raaz'.
On the breakfast table, just when Rohan Mehra is about to have his food sitting next to Karan Mehra, Pooja Jagga interrupts him and asks him to move aside and sit next to her. While Rohan agrees to do so, in the spur of excitement, he tells them that keeping him away from the celebs is a futile exercise as he know the answer to the riddle. To this, Manoj tells Rohan, 'tu kuch nahi kar sakta' which further irks Rohan and he says that he is capable of doing anything. The matter soon escalates and transforms into a fight and yelling match between Rohan and Manoj.
Swami Omji also wanted a piece of this fight and starts instigating Rohan. Another shouting-match starts but it's quickly diffused by other housemates.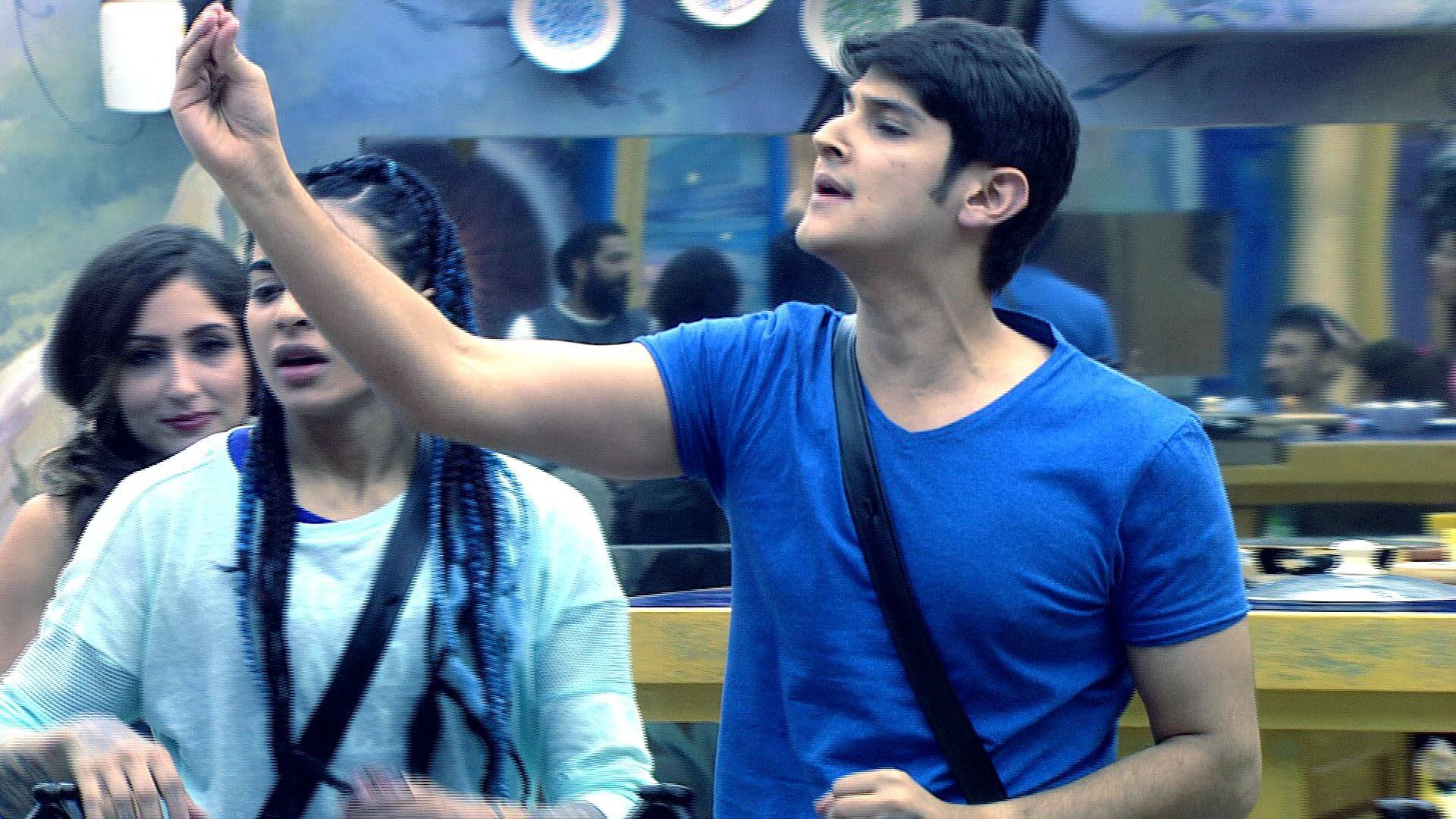 Day 4
Fight night
At the stroke of the midnight hour, housemates awoke to a fight. Rohan and Priyanka had a huge fight because of Rohan spilling water on miss motormouth; after which she puts him in the jail. Priyanka then starts fighting with the celebrities as she feels she is being targeted. As a part of the tast, Swami Omji and Mona Lisa are put into the house jail.
Karva Chauth was celebrated in the house with Priyanka claiming that the it was her night. We see her putting her own twist to the fast and Swami Omji doing what he does best – spew verbal diarrhea all over our television screens. Priyanka fights Mona because she wanted uninhibited screen-time.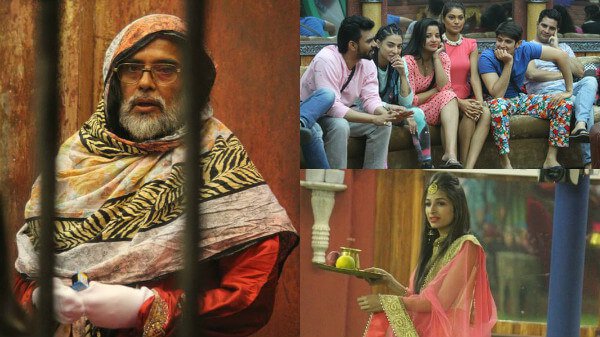 Day 5
A day when a contestant won a challenge by peeing her pants
Bigg Boss found the maaliks guilty of breaking different rules. As he even put forward a hindi translation of 'With great powers, come great responsibilities'. The sevaks were given another chance to redeem themselves and become the maaliks of the house.
The task involved had housemates riding a wooden horse while having to drink a glass full of water from time to time. Nature is funny and so is its call. And when they really wanted to pee, most participants gave in. While VJ Bani clashed with Priyanka for no reason (Yes, that's a pattern with Priyanka). Priyanka Jagga pee-ed in her pants and rightfully won the horse-back riding task. Swami Omji obviously had to swoop in and take credit for her victory. He said, 'Meri izzat rakh li. Meri prarthna ka asar hai yeh jeet.'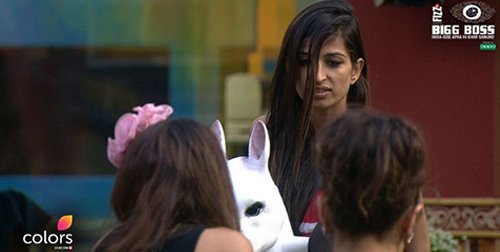 Day 6
Weekend ka vaar with Salman
To be honest, Salman Khan is one of the major highlights of the show. We finally got our first Weekend ka Vaar with Salman where he turned to Lokesh and told her that he loves the way she entertains everyone by speaking to the camera in the most unique and entertaining manner. Salman asked her to perform the Bigg Boss rap that she has created. 
Salman also took a dig at Swami Omji about the number of betis he's made in the Bigg Boss house. He also made a joke about himself saying that his experience in jail weren't that great. 
Salman also called out Manoj for his unnecessary aggression towards Rohan when he didn't even know his name when asked to name the khalnayak of the Bigg Boss house. Priyanka Jagga was made to sit on the Khalnayak kursi which was reserved for the worst housemate after the votes were tied between her and Swami Omji.
A lot of viewers had been waiting for Salman to school Priyanka and Swami Omji and he didn't disappoint. Priyanka's 'celebrities ke tantrums hai. Please kyu bolu main.' gimmick was quickly shut down by Salman as he reminded her about basic human decency.
Salman was quick to point out the elitist approach of Priyanka Jagga who was offended when she was thought of as the candidate whose mother makes beedis for a living during the raaz task.
Salman then took Swami Omji to task over the Lopa issue. He had threatened Lopa in the second episode of the season. He was excellent in the way he dealt with the hollow threats that Swami had made to Lopa.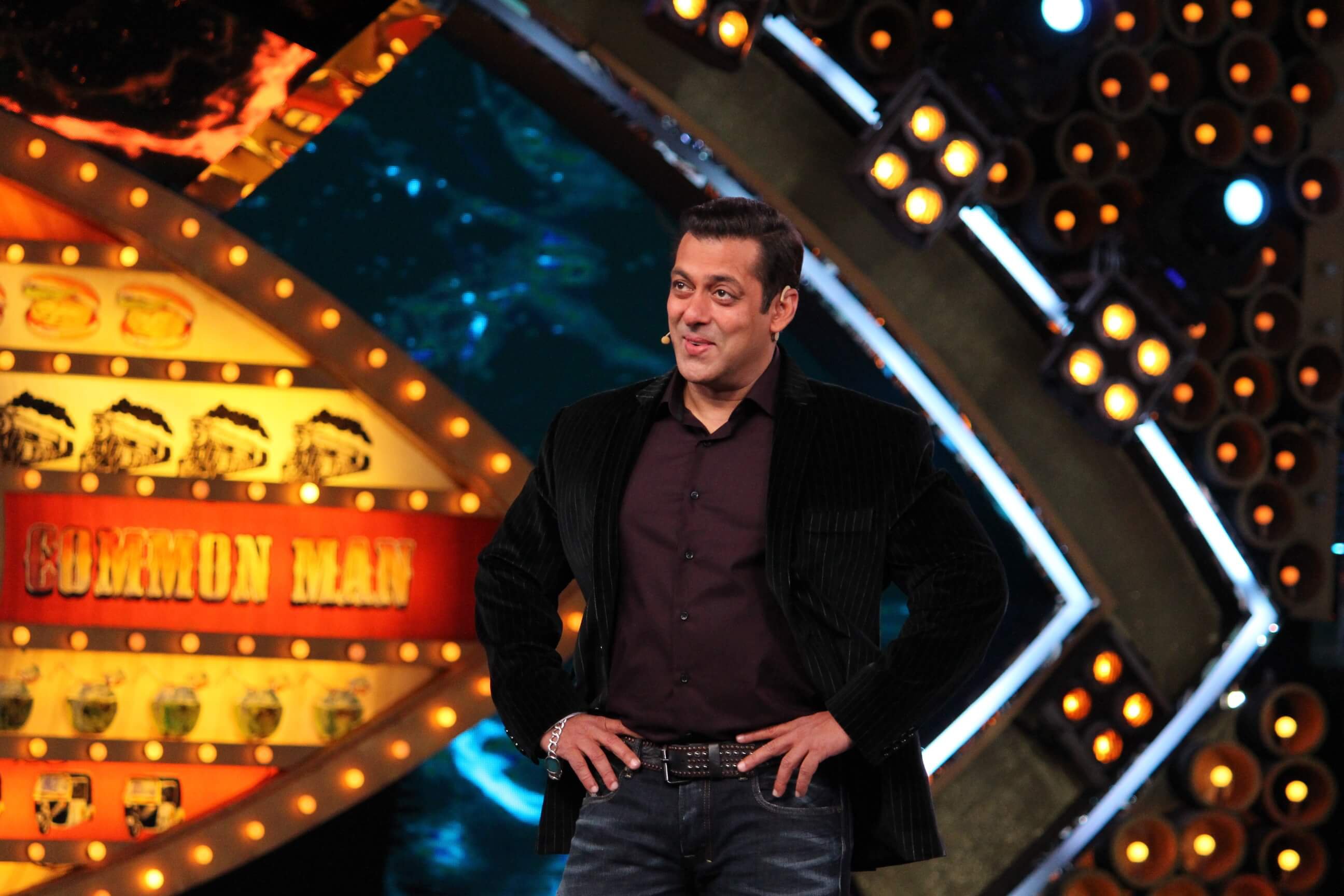 Things have definitely taken an interesting turn in the Bigg Boss house. Let's hope that the next week is better than this one.
All image sources unless specified otherwise: Voot