The nation went into a frenzy when Udta Punjab leaked online, days before its release. CBFC was blamed for this grave error on their part and since then a few other films, including Great Grand Masti, Sultan and even Kabali, have leaked online before release. While film producers usually dread such an instance, Vishesh Films, with their upcoming release Raaz Reboot, thought of playing a "prank" instead!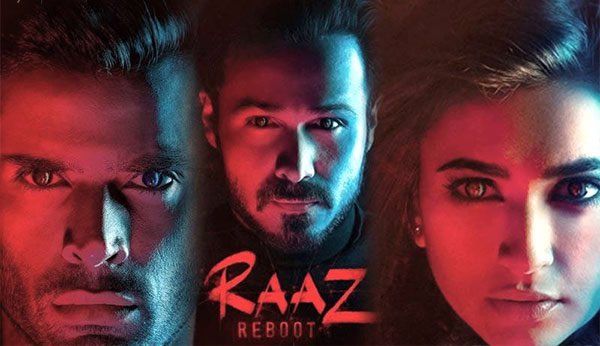 The internet went crazy after Emraan Hashmi's long note urging his fans to watch the film in theaters and not the pirated version instead.
Well, if the trailer is anything to go by, the 'horror' film isn't highly awaited anyway but that's besides the point here.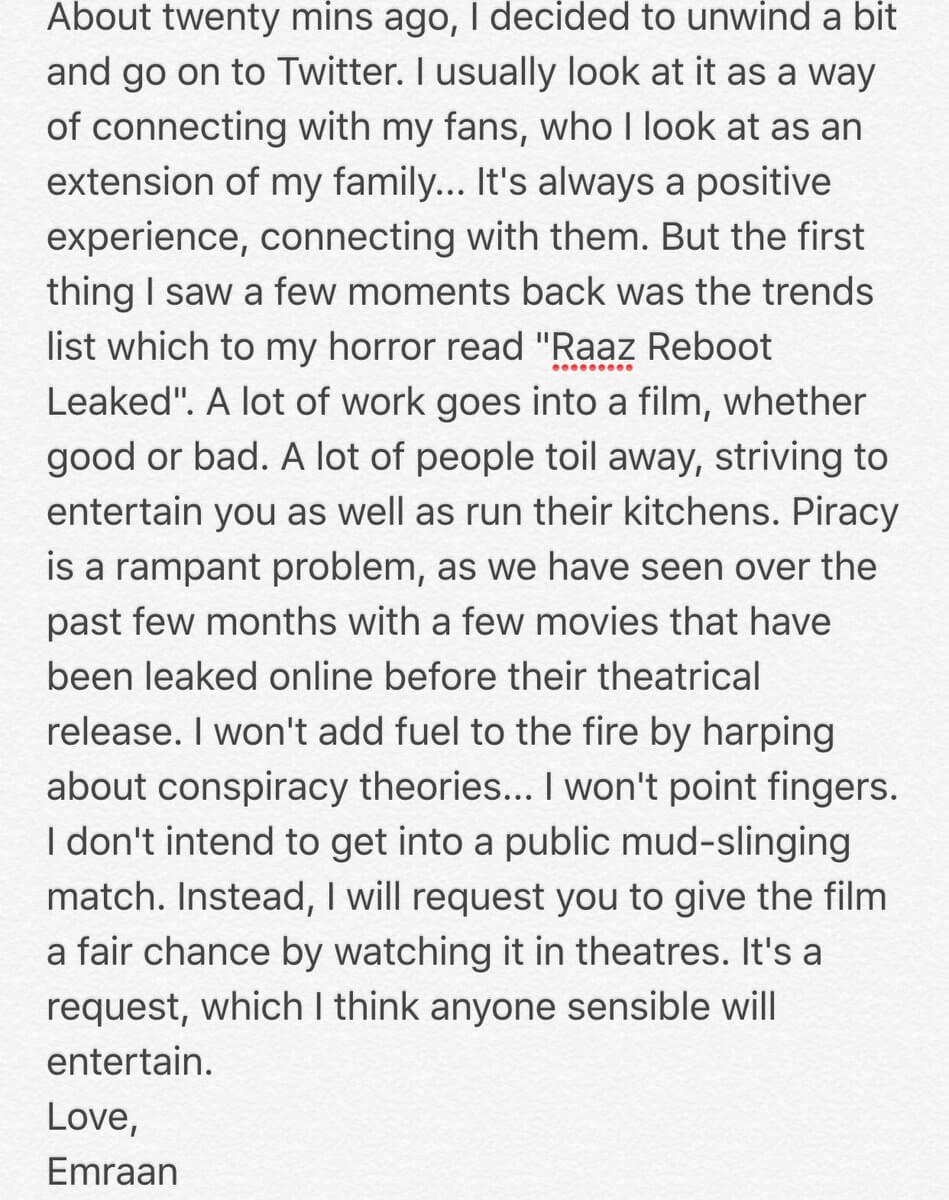 Media outlets carried the news with subtle fingers being pointed at the censor board and even though the news of the leak made us feel sad for the producers, we weren't eagerly waiting for the film anyway.
The leaked clip from the film actually looked like a spoof where the ghost kept on yelling 'Fuck'.
But this morning, Mahesh Bhatt tweeted that the leak was actually a prank.
The film's trailer was enough to put us off and with this supposed horror scene being leaked, they have pushed us further away. 
Was just informed that #RaazReboot hasn't leaked online! Irrespective, piracy is a major prob that needs to be fixed. See u in theatres! 😊

— emraan hashmi (@emraanhashmi) September 14, 2016
Emraan Hashmi was happy to announce that the film hasn't leaked but we wonder why wasn't he a part of the prank? 
Also what was the prank, again?