Hollywood legend Debbie Reynolds, who sang and danced her way into the hearts of millions of moviegoers around the world in musicals like "Singin' in the Rain," died on Wednesday at age 84, her son said.
Reynolds, one of the most enduring and endearing Hollywood actresses, died hours after being rushed to the hospital in Los Angeles after suffering a stroke, her son, Todd Fisher said. Her death came just one day after her daughter, the actress Carrie Fisher, died of a heart attack.
Reynolds, who rose to stardom in the film "Singin' In the Rain," appeared in dozens of films. She starred opposite Gene Kelly, Frank Sinatra, Tony Curtis, Donald O'Connor, Fred Astaire and Dick Van Dyke. She received a best actress Academy Award nomination for the 1964 musical "The Unsinkable Molly Brown."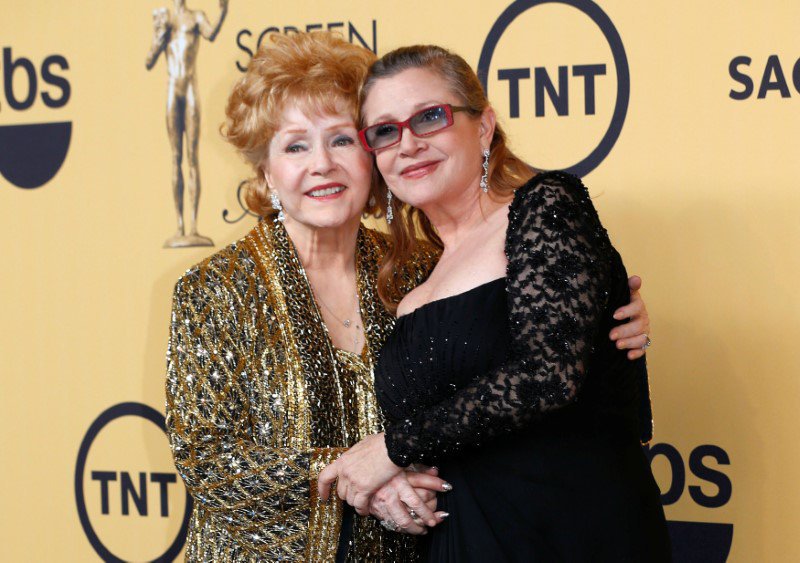 At the peak of her stardom, Reynolds was drawn into a scandal when her husband, singer Eddie Fisher, began an affair with actress Elizabeth Taylor. Reynolds and Fisher divorced in 1959 and he married Taylor.
Reynolds and Taylor, who eventually divorced Fisher, made peace years later and appeared together in the 2001 television movie "These Old Broads," written by Carrie Fisher.
In a 2010 interview with Rage Monthly, Reynolds reflected on her philosophy of life.
"I always go by a five-year plan," she said. "I get through today and I'm not going to get upset for five years.
"I always picture a long tunnel and at the end of the tunnel, there's a light. I know I can make it to that light and I'll take five years to get there. Now…I've gone through many tunnels. So, I just keep trying. I never give up."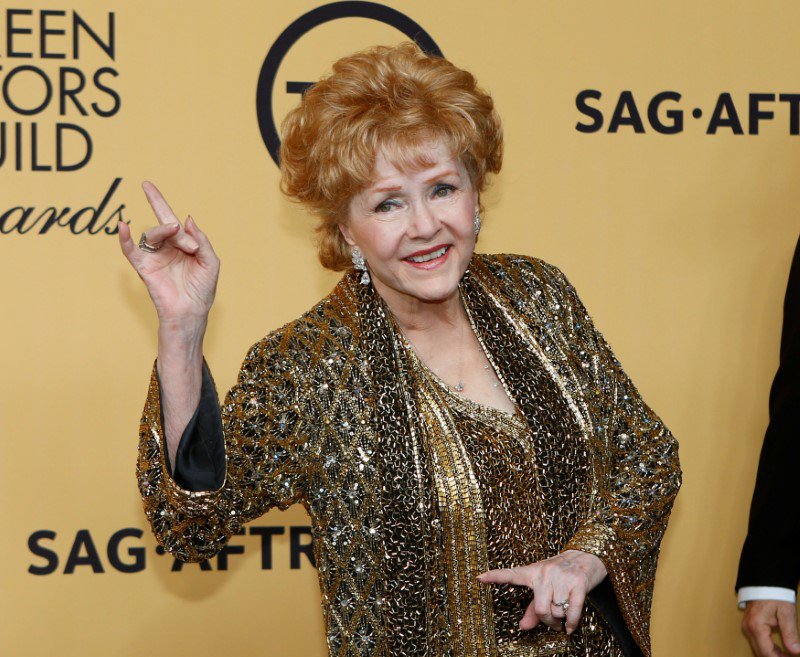 Mary Frances Reynolds was born on April 1, 1932. She was 16 and in the Miss Burbank beauty contest when she was discovered by a talent scout. Warner Brothers changed her name to "Debbie," and she had a bit part that year in "June Bride."
She was signed by MGM in 1950 and that year, in "Two Weeks with Love," Reynolds performed the hit duet "Aba Daba Honeymoon" with Carleton Carpenter. She also made her feature acting debut in 1950 in "The Daughter of Rosie O'Grady."
It was 1952's "Singin' in the Rain," however, that catapulted Reynolds to stardom, playing opposite Gene Kelly and Donald O'Connor and recording the original soundtrack album for the film.
Her fame grew with leading roles in "Susan Slept Here" with Dick Powell, "The Tender Trap" with Frank Sinatra, "The Catered Affair" with Bette Davis, "Bundle of Joy" with then-husband Fisher, "The Mating Game" with Tony Randall, "It Started with A Kiss" with Glenn Ford, and "The Pleasure of His Company" with Astaire.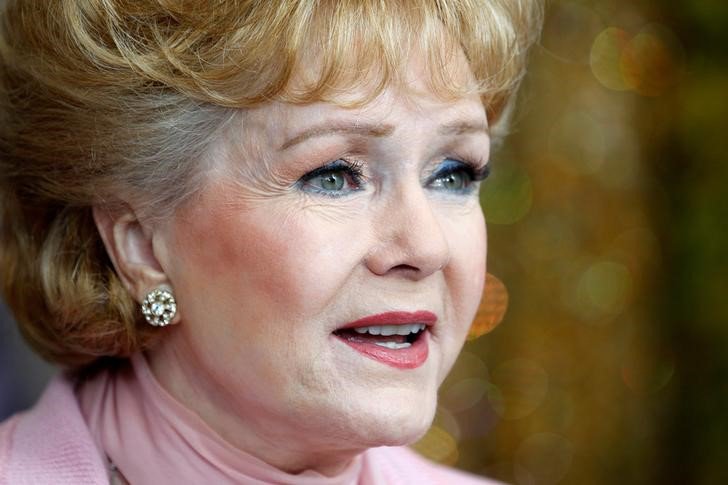 Reynolds' song "Tammy" from her 1957 movie "Tammy and the Bachelor" hit No. 1 on the singles charts. That year, she became a regular on "The Eddie Fisher Show" broadcast by NBC.
She performed in nightclubs, hosted TV specials, and in 1968 had her first TV series, the NBC sitcom "The Debbie Reynolds Show."