When we talk about actors, Leonardo DiCaprio is Zeus, the god of gods. He's a cinema chameleon who can slip into any avatar, so naturally, he makes you believe every move he makes, every word he says. He doesn't know how to deliver a bad performance and could make even the bad movies good. He's quite brave with his choices. Nothing fazes him.
Most of his roles are intense as hell, leaving you emotionally drained, but spectacularly satisfied. I mean, the number of times this man has given up his life! Half of his movies end with him dropping dead. Seriously, start counting. The man will do anything in the name of art. Thank god for that.
Which is why the whole audience was cheering like a madhouse when he finally, after a shamefully long time, won the all-prestigious Oscar.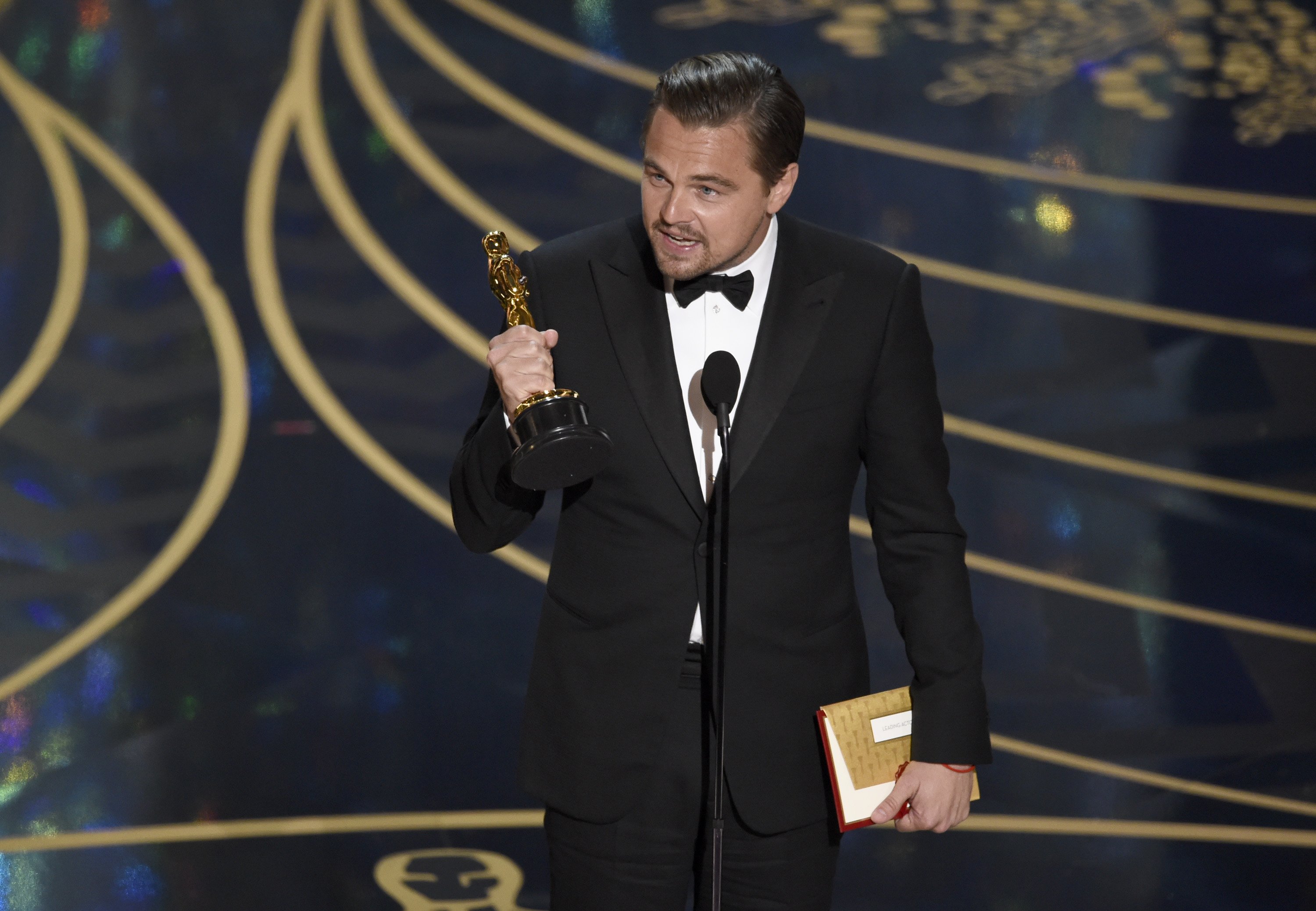 His long career has already spanned an incredible 26 years, making him one of the most-sought after stars Hollywood ever produced. Leo is not great just behind the camera; he also comes across as a genuine intellectual with a special gift for communication.
He isn't lost in his world of glitterati and paparazzi. His extensive campaign to spread awareness about global warming and environment change has made a significant difference. Sometimes he's in the Antarctic, next in Africa. He's quite the globetrotter, going wherever his cause takes him.
But Leo is who he is, thanks to his profession. What never fails to amaze audiences is how devout he is to his work. Every role becomes a challenge for this guy, one that he lives up to. You can make out the gruelling sessions he must've gone through to deliver what we finally see onscreen. Right from his early days, Leo has been a league apart. Even after a quarter century in the business, he's got that boyish charm that never fails to please.
Here are some of Leo's best performances that made him the star he is today. This list is just going to keep getting better.
1. This Boy's Life (1993)
Leo plays Toby, a smart but wild boy desperate to escape the wrath and abusive disciplinary tactics of a new stepfather who's a loony, comic sadist. Leo was a teenager when he starred in this twisted coming-of-age drama. His suffocating plight as a child, who is constantly wronged and misunderstood, will make you weak in the knees. But you'll cheer for him as he grows to take a stand, defend himself and fight for what's right. His vulnerability and rebellion are equally enthralling. He did the job shockingly well, especially for his age, often upstaging the great Robert De Niro (the stepfather). Everyone knew after this movie that Leo is an acting prodigy.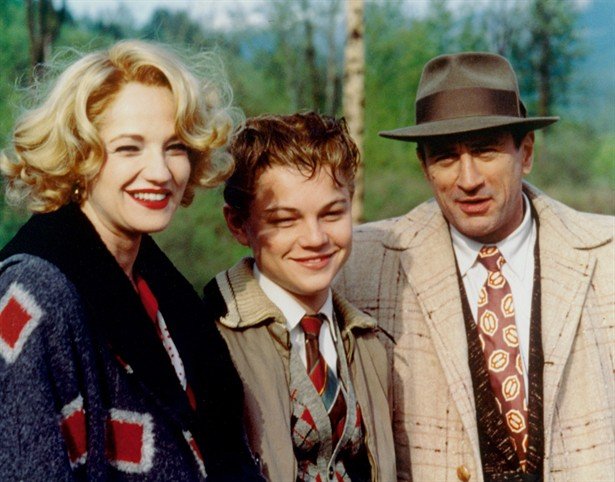 2. What's Eating Gilbert Grape (1993)
As Arnie Grape, the autistic brother of Johnny Depp's character, Leo proved that he's got mad skills. It wasn't a cheap rip off of someone trying to play 'mentally challenged' in the ways we've become so used to seeing now. And he was ridiculously young back then. To have mastered such a tough, complex role at that age was no small feat. Everything from his fidgety body language to his erratic thinking was bang on, taking you deeper into his special world.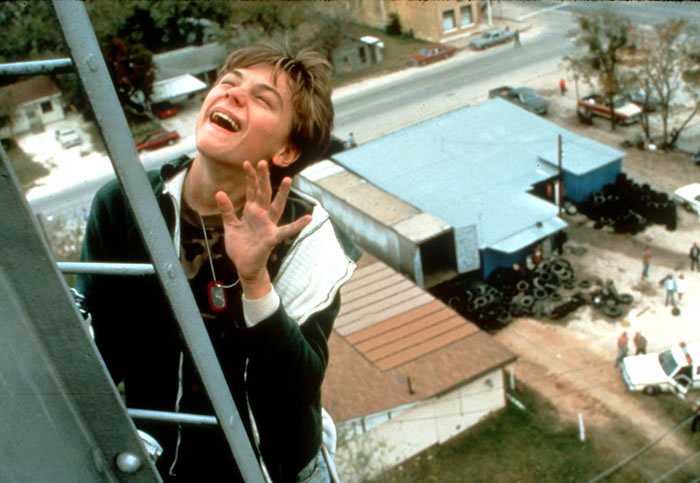 3. The Basketball Diaries (1995)
Leo was only 21 years old when he played Jim Carroll, a high school basketball prodigy who gets kicked off the team for doing drugs. This is when his downfall begins, taking him to the world of heroin, crime and sexual overdrive. He captured the troubled youth so intensely, making every expression look like a pained reflection of the struggle within. Basketball Diaries might not be the greatest movie here but it definitely made Leo shine as a guy who really can act.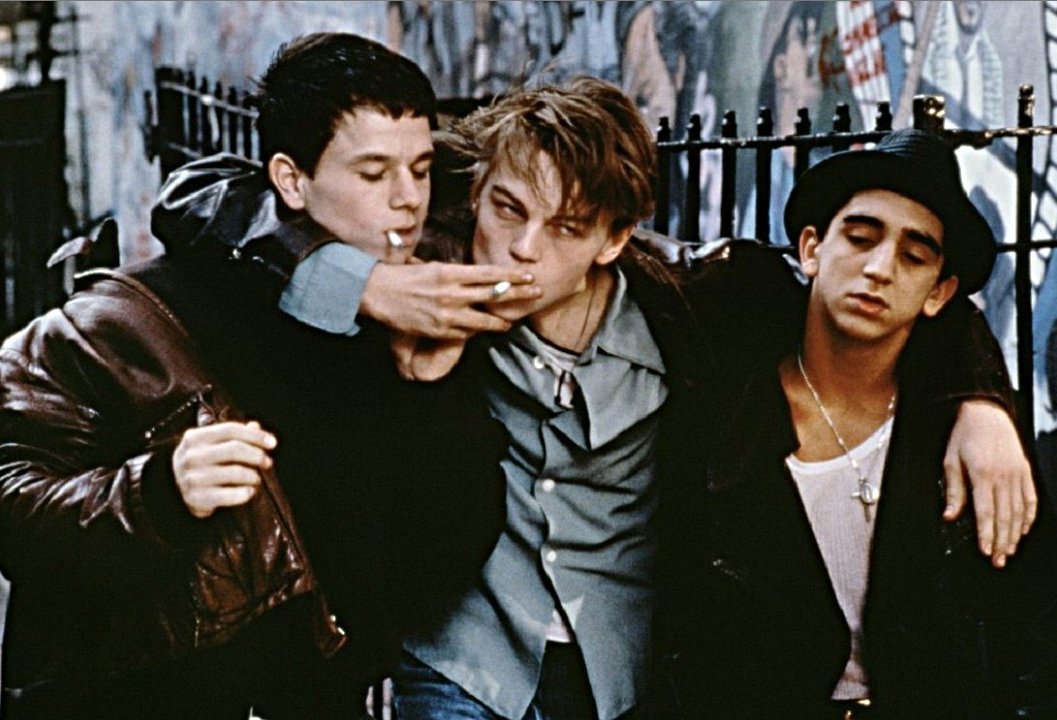 4. Marvin's Room (1996)
Despite serious competition from powerhouse actors such as Diane Keaton, Meryl Streep and Robert De Niro, Leo really held his own presence throughout. This quiet film slowly grows on you, especially with Leo's incredible transformation from a frustrated, destructive boy to a caring, loving son who learns to shoulder responsibilities. He played the 'troublesome teen' image really well but soon broke the stereotype. In Marvin's Room, he adds a subtle depth to the melodrama with great success.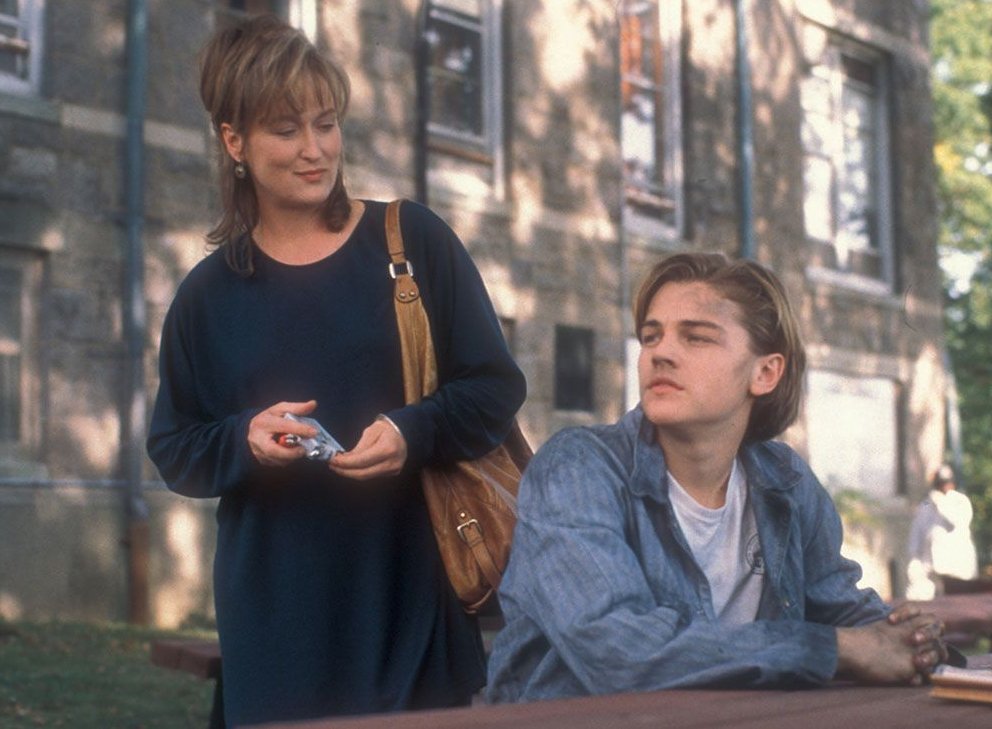 5. Romeo + Juliet (1996)
This modern take on Shakespeare's story, Romeo and Juliet, was nothing like anyone had seen before. It cemented Leo's image as the sensational heartthrob and diehard lover. His audition for the movie was so mind-blowing that even though still early in his career, he was signed on instantly. There's tragedy, violence and loads of drama; Leo's Romeo mastered every genre to perfection. He knew how to woo a girl and sweep her off her feet. His dark charm and effortless sloppy grin worked, every single time, even if it all ended in dying in his lover's arms.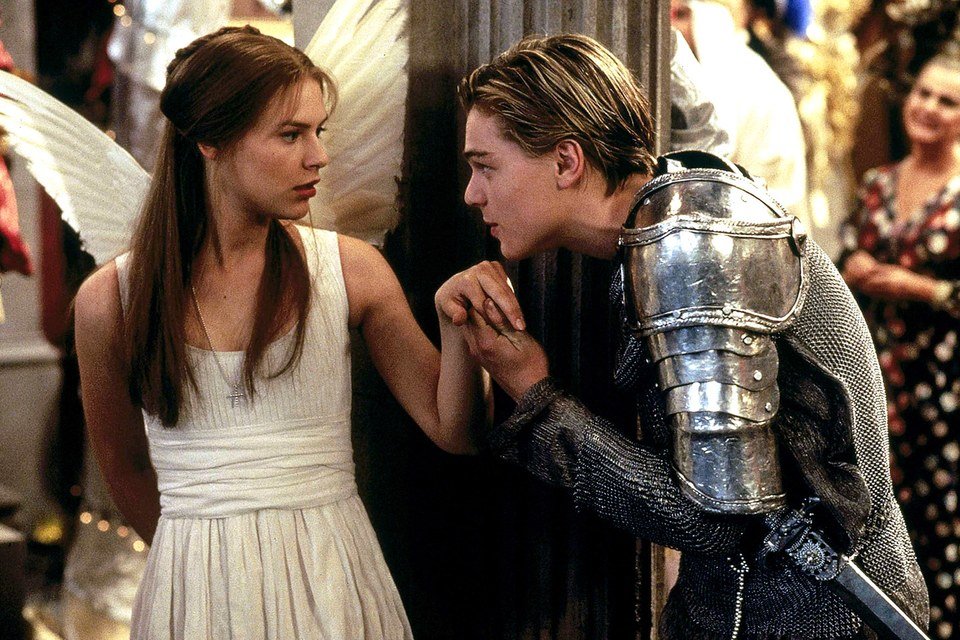 6. Titanic (1997)
Leo was gaining the reputation as a quintessential romantic hero. This time he returned as a star-crossed lover, yet again, in James Cameron's epic saga. It turned out to be one of the highest-grossing films of all time. Leo was the homeless chap who fell for a high-class girl on the sinking ship, giving us the most iconic love stories in cinema history, and a couple we all rooted for. Leo became a true star after Titanic, reaching out to the whole world with his talent.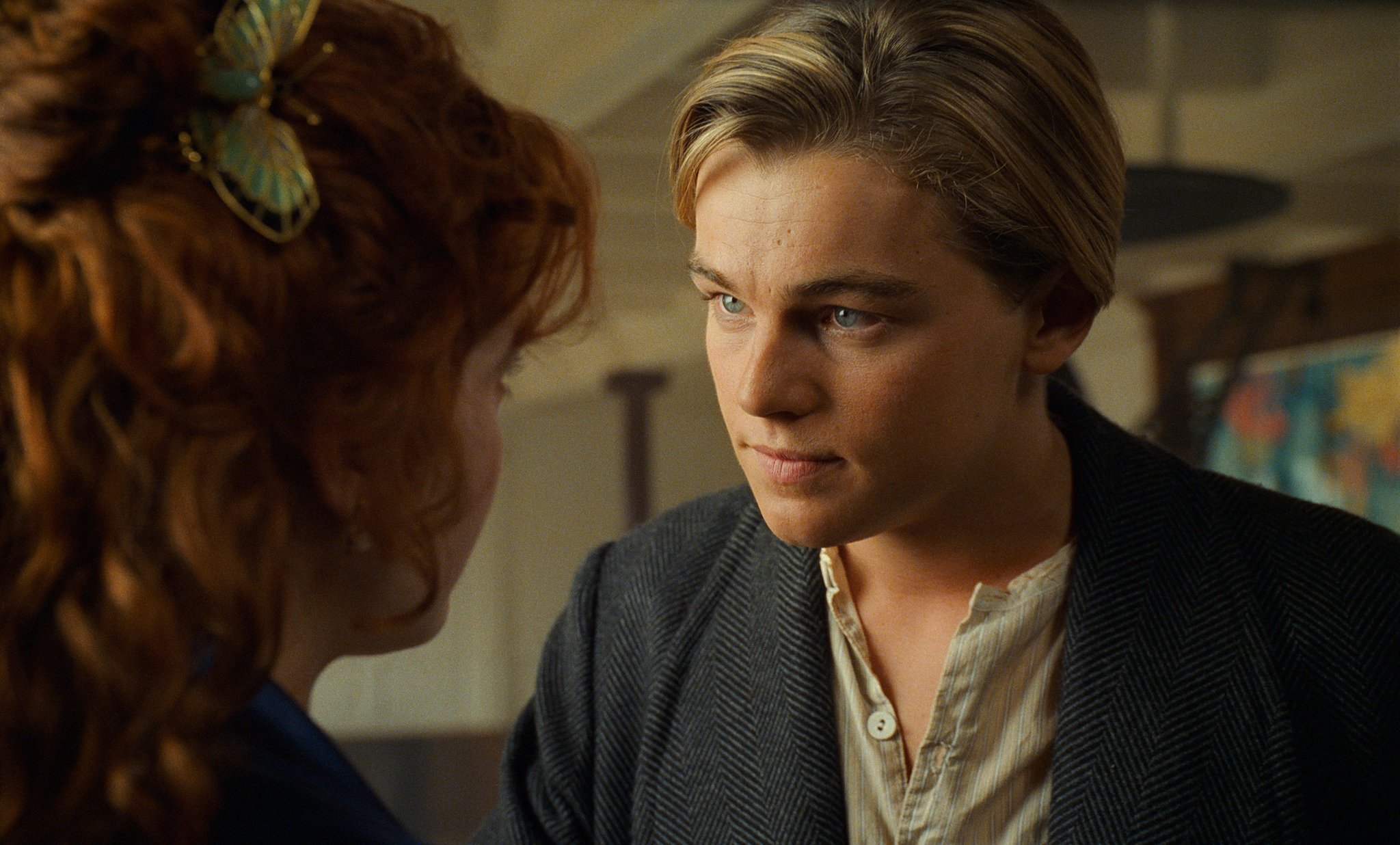 7. Catch Me If You Can (2002)
Leo literally gave Tom Hanks a run for his money in this nail-bitingly engrossing drama. The whirlwind film saw him as a foolproof con artist listed on the 10 Most Wanted by the FBI. He played a variety of roles within a role. From a doctor, pilot, lawyer, he was just about everything, and so very convincingly. No one could catch him till the dead end. Spielberg's ride would've never been such a roller coaster had it not been for the enigmatic Leo.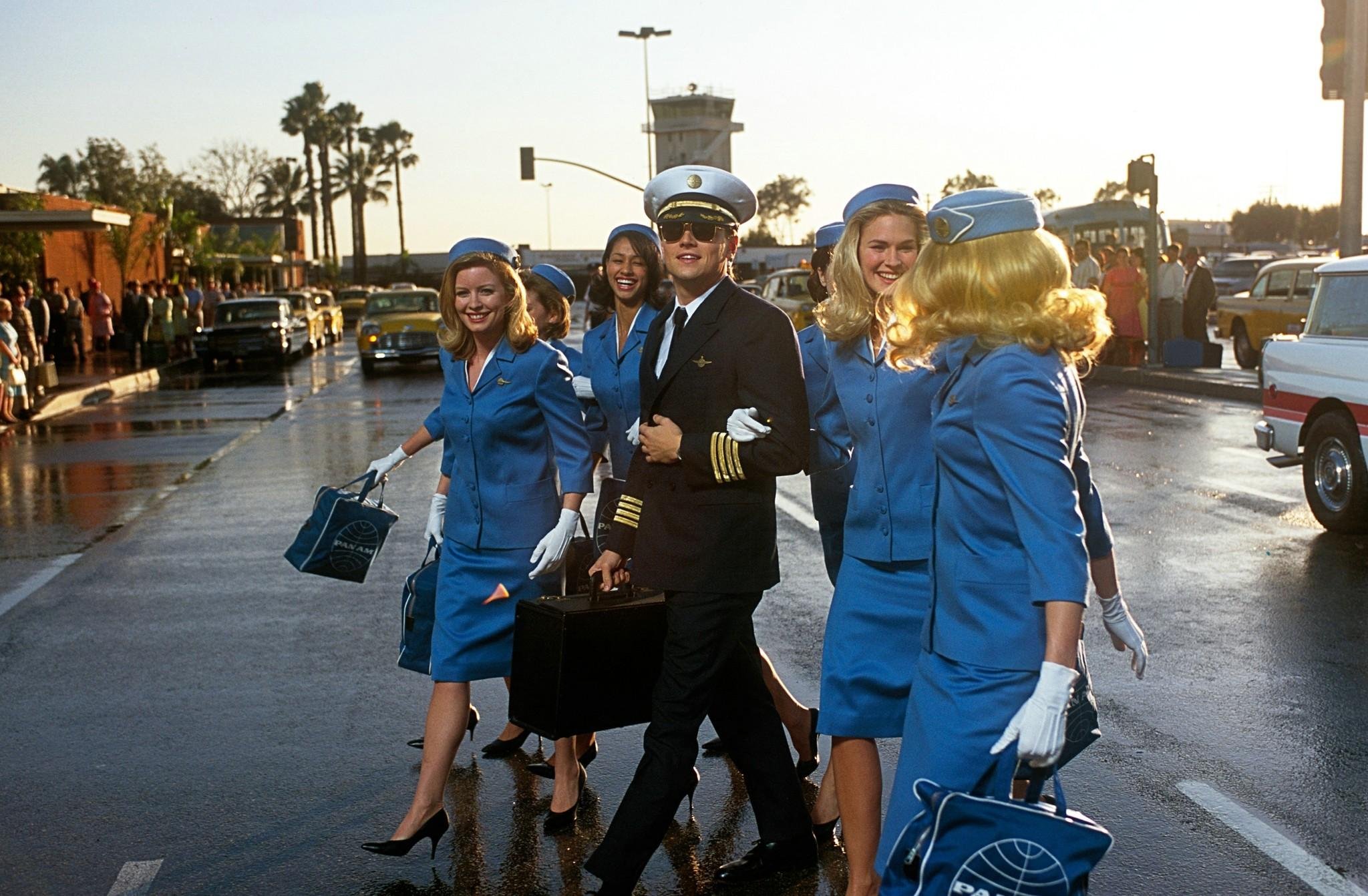 8. Gangs Of New York (2002)
This great film started the long-lasting collaboration between Martin Scorsese and Leo, giving us a winning duo of an equally visionary director and actor. Till then, Leo was pretty much a pretty boy; his roles weren't that meaty yet. But this project gave him the scope he always deserved, and he aced the test with top marks. His desperation to avenge his father's death by a gangster lured in one and all, gathering acclaim from a barrage of hard-to-please critics. After that, there was no looking back for the man.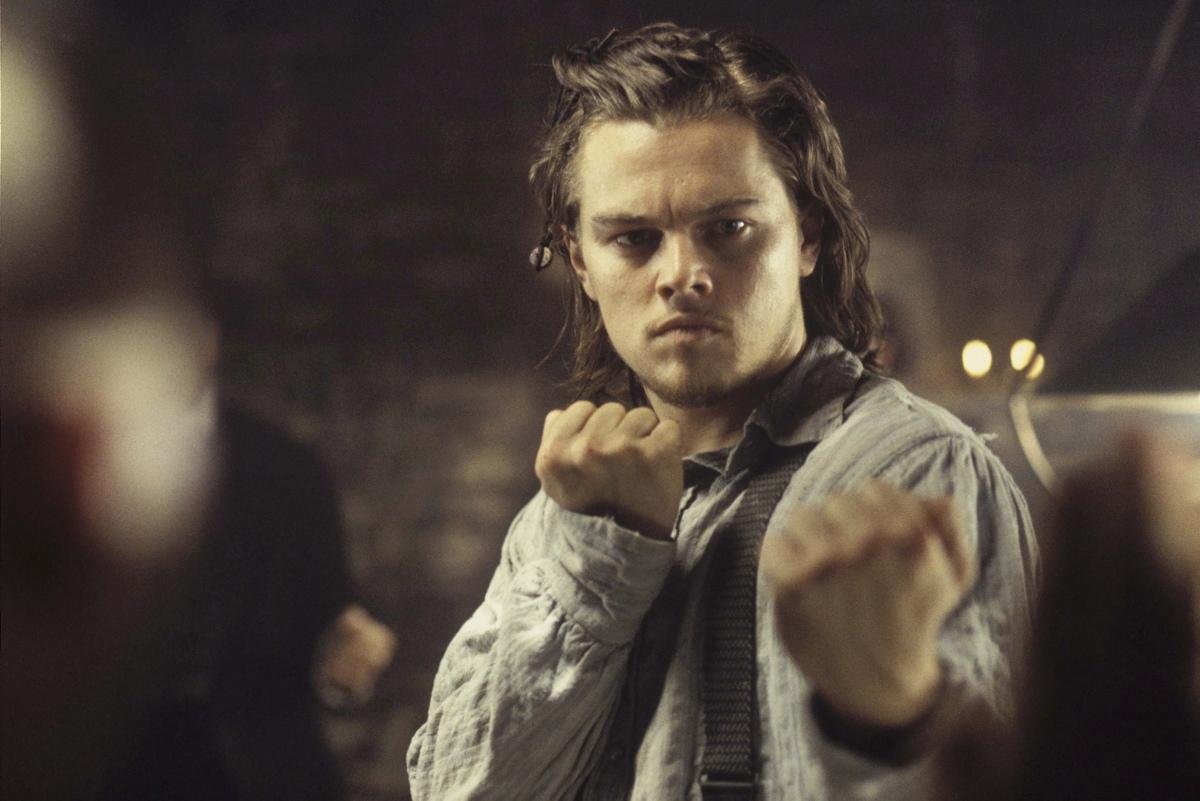 9. The Aviator (2004)
Embodying the legendary and notorious Howard Hughes, the man who took aviation to new heights, is something only Leo could do. Hughes was a billionaire tycoon and one of the successful people in the world. So, obviously, playing a part of such magnitude was only natural for Leo. The painstaking measures he took to slip into Hughes's shoes reflect in his incredible transformation onscreen. The personal battle of serious OCD and otherwise deteriorating mental and physical health is simply astounding.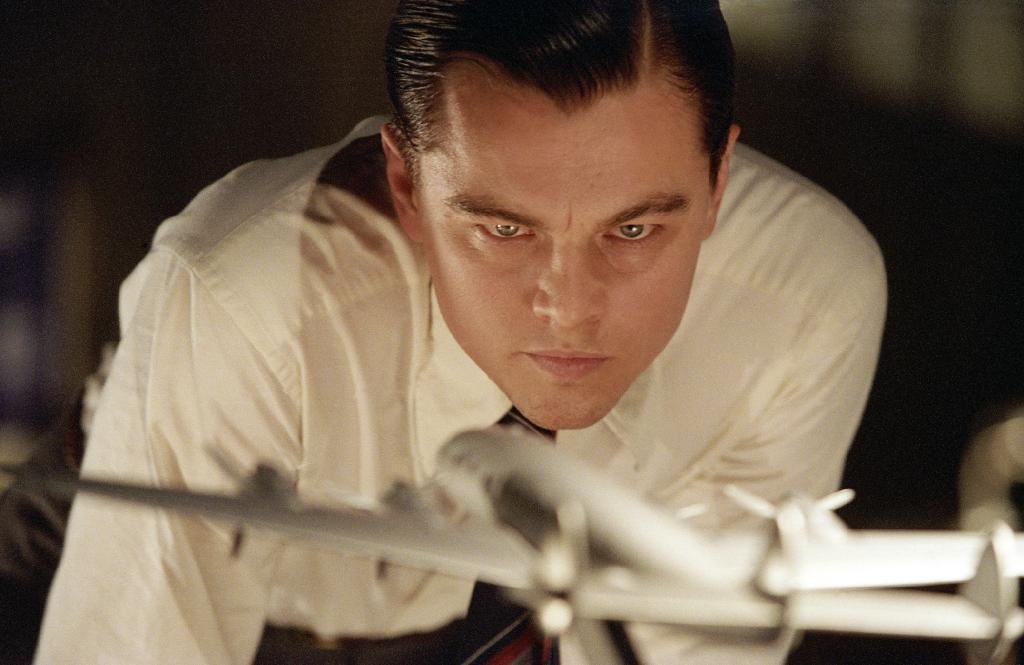 10. The Departed (2006)
One of the most badass movies of all time saw Leo teaming up with Scorsese once again. This brutal crime masterpiece gave its actors the chance to show what street mean culture and the 'undercover' reality really looks like. And undoubtedly, amongst the stellar cast including Matt Damon and Jack Nicholson, Leo stole the limelight. He was frighteningly good in the superbly acclaimed thriller. This was the first time the world really witnessed the full scope of Leo's skill for acting. He simply stunned everyone.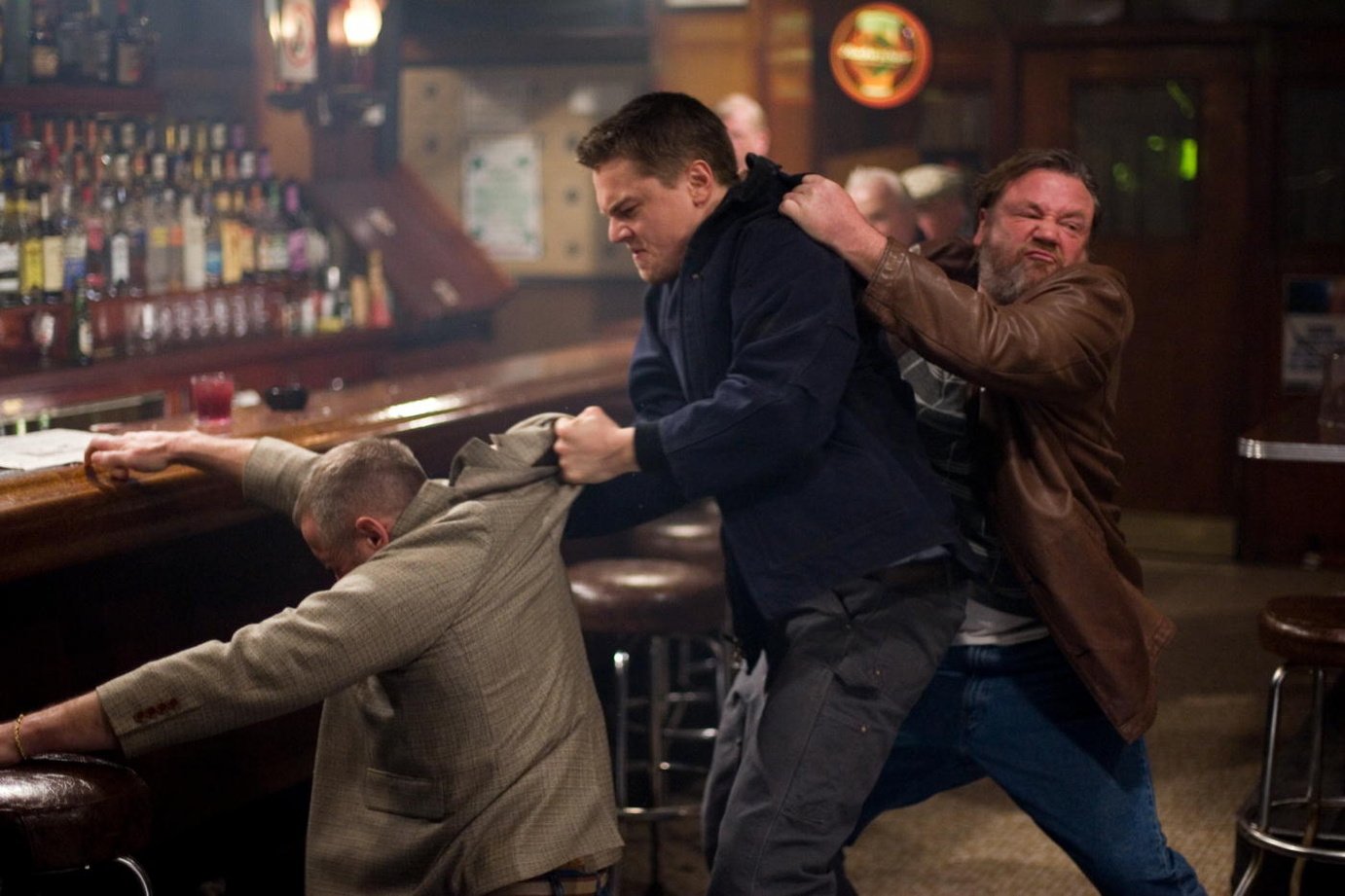 11. Blood Diamond (2006)
Here's another blockbuster carried by Leo, taking audiences to the anarchic world of diamond mining and smuggling in South Africa. Embarking on a gruelling journey, he makes his way to the heart of rampant slavery and war propaganda, trying to get his hands on a priceless diamond. His lust for the gem leads him to the most dangerous, violence-struck realms of corruption till he has a change of heart. You totally buy it, with tears in your eyes. Leo was nominated for an Oscar for this movie instead of The Departed, which was released in the same year. We all saw why.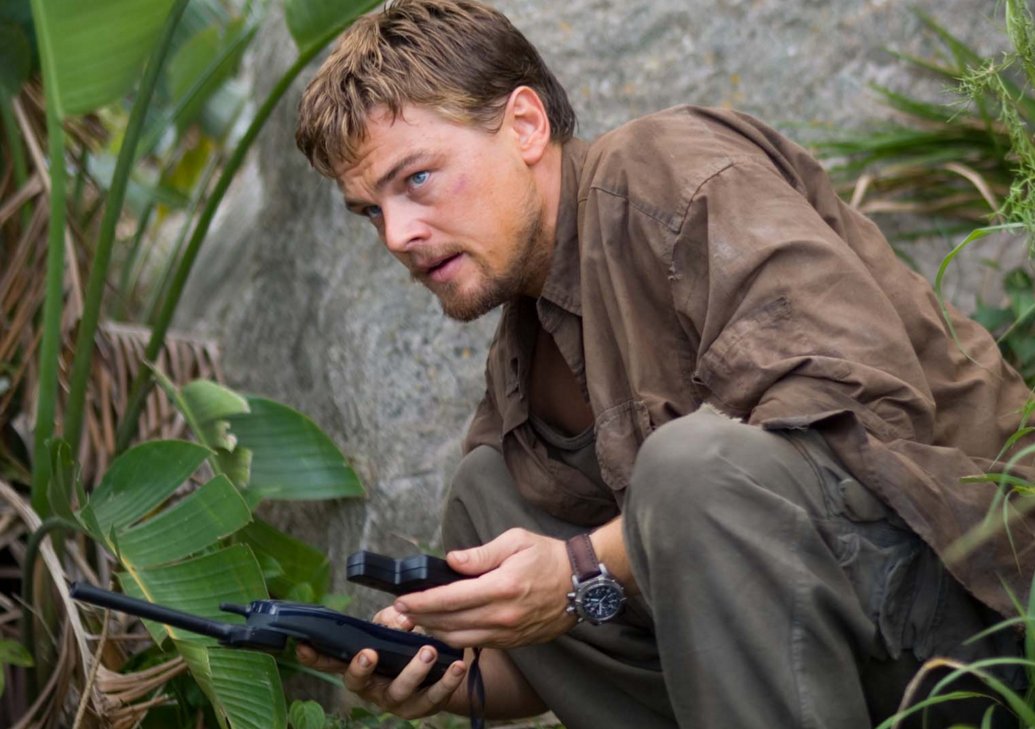 12. Revolutionary Road (2008)
This time, Leo went for a doomed family drama with his best and favourite partner in acting, Kate Winslet. The plot follows the problematic domestic life of a married couple that slowly spirals to the extremes of monotony and frustration. The performances are intense enough to make you shudder with emotion. Here, Leo is Frank Wheeler, an erratic husband with depressive tones who keeps you on the edge of your seat with his brash behaviour and mood swings. The fights are damagingly real as hell. And the tense climax will tarnish your soul.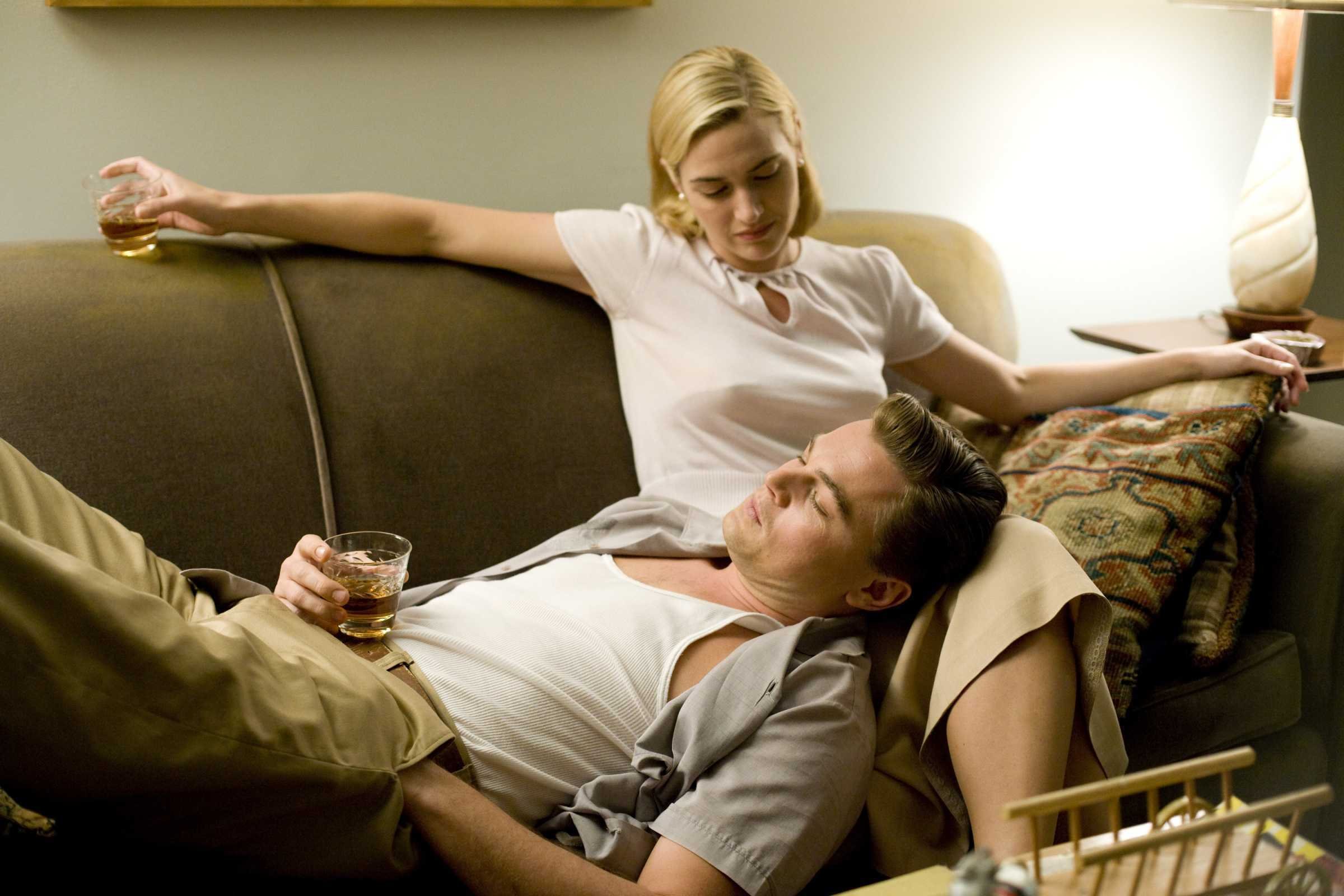 13. Inception (2010)
Now, who hasn't talked about this visionary, incredibly imaginative work of genius? This movie is like an endless maze; the deeper you go, the more mind fucked you get. But at the very centre is Leo, more dynamic than ever before. He managed to take control of the show as a complex, multi-layered man who can hack other people's minds and steal their ideas. He leads a team of specialists to embark on a mission that could change everything. You believe his struggle at every step, and all the other A-listers take a backseat.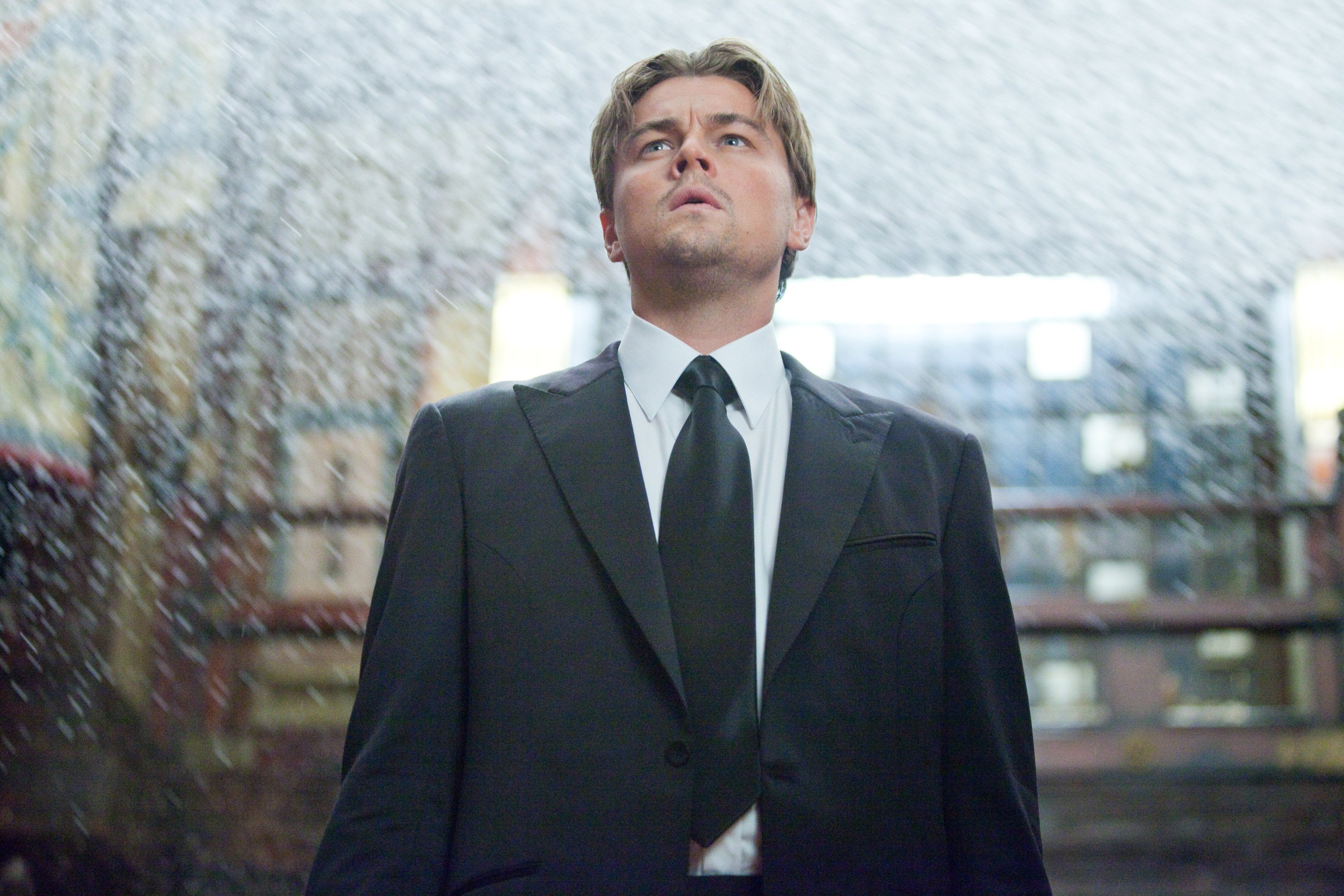 14. Shutter Island (2010)
This one's another twisted tale that'll leave you grappling for some sense. Leo's face will haunt you when the credits start rolling. This is how you make a movie. And this is how you act. Leo's psychological journey to uncover a terribly dark secret takes him to places you can't even fathom. Getting inside his head is like tripping on a substance; you can't get enough. A total powerhouse, he'll shock and shake you. His character must've taken a hell lot of time to sketch out. And he did it absolute justice.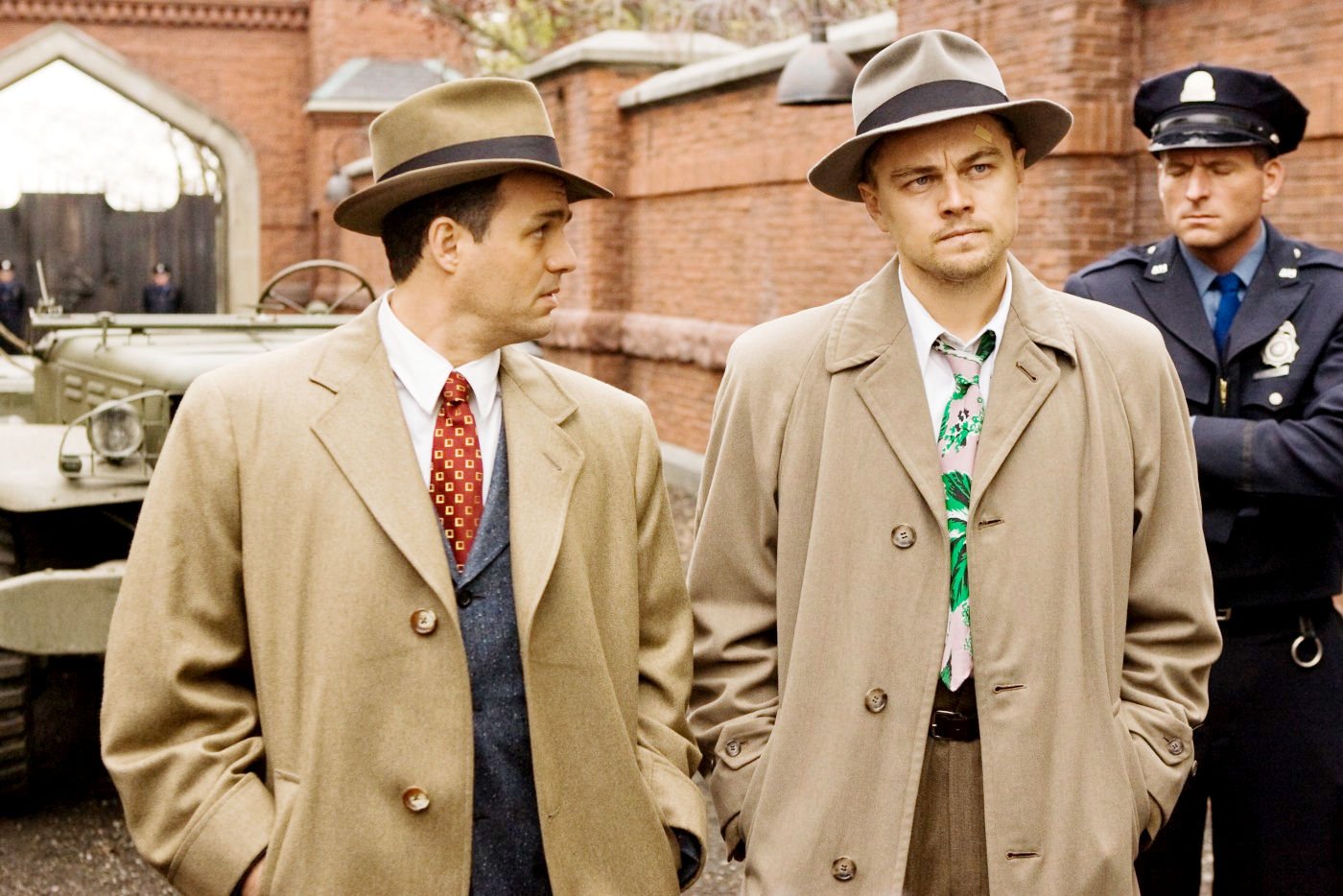 15. J. Edgar (2011)
Honestly, J. Edgar was a lukewarm movie. Okay, it was borderline shitty. The narrative was slow and scattered, and everything else was hanging by the thread of mediocrity. Clint Eastwood got it all wrong. Leo was the only saving grace. Playing J. Edgar Hoover, an iconic 20th century figure and the enigmatic head of FBI for 50 years, Leo does well in reflecting the thoughts and actions of a man who led one of the most revolutionary and controversial careers of all time. All the emotionally raw and stirring moments of the movie owe their existence to him and him alone. I'd call it a waste of talent but he played his part really well.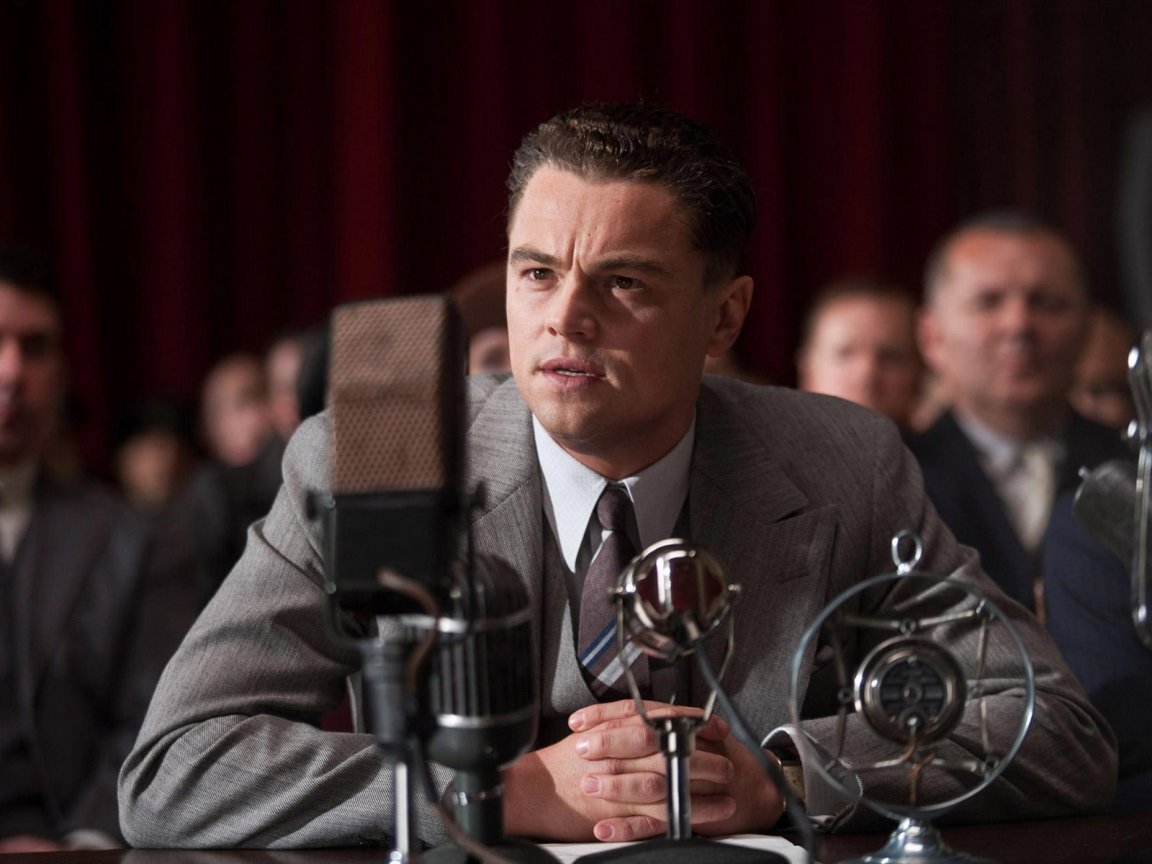 16. Django Unchained (2012)
Who knew Leo could be such an incarnation of pure evil? This is one of his most legendary roles, and the first time people saw him as real villain material. He plays a ruthless and sadistic slave owner who tortures the black community for sport. His presence is domineering in every scene. Even when pitted against the great Christoph Waltz (who won an Oscar for this film). You can fell the hate emanating from him, as you're supposed to. Marvellous work.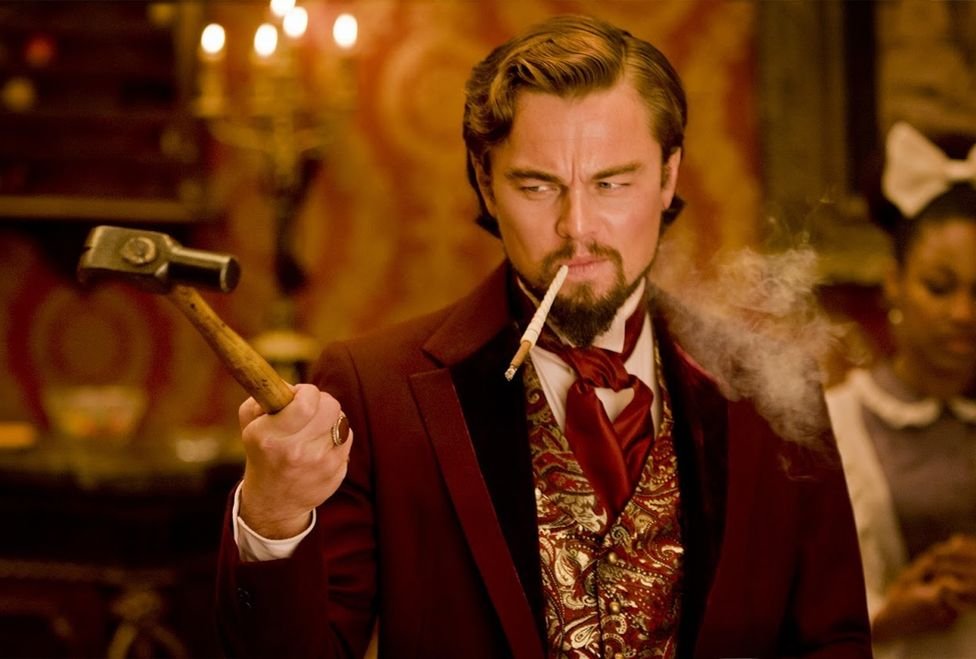 17. The Wolf Of Wall Street (2013)
If Leo were an animal, a wolf wouldn't be a bad choice. And that's exactly what he proves in this crazy, fast-paced riot of a movie. He's on the ride of a lifetime here, speeding ahead of the money game through lies and cheating tactics. He gets filthy rich only to lose it all. The roller coaster will leave you dizzy. Sex, drugs and profanity are just some of the key ingredients here. Leo was bloody brave to take on this explicit role. He just makes it all look so damn easy.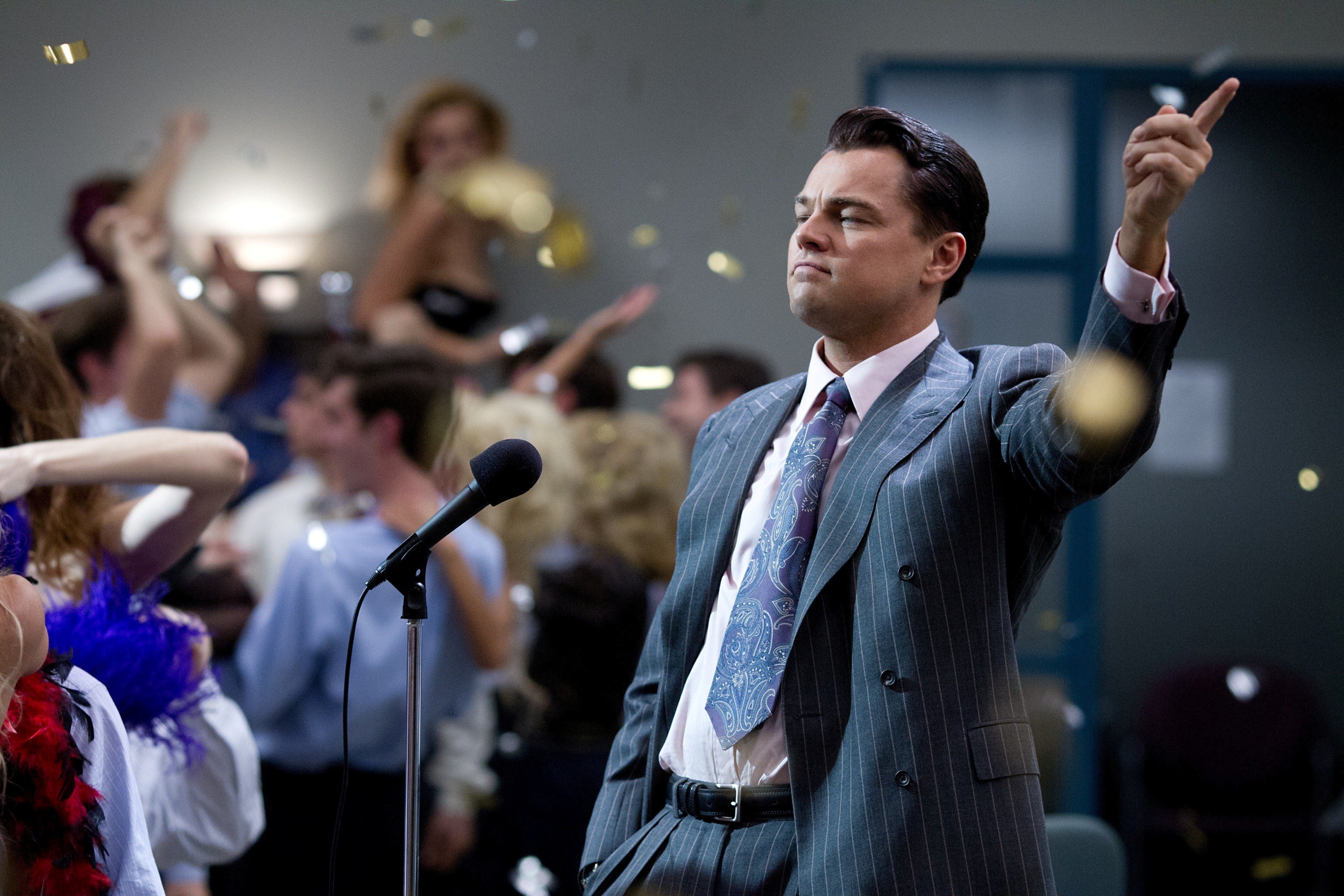 18. The Great Gatsby (2013)
Leo is a man blinded by unrequited love in this adaptation of the popular classic novel of the same name by F. Scott Fitzgerald. He shines in this larger-than-life work of art, building staggering fame and fortune, all to win back the love of his life. But she's someone else's wife. His internal battle to see his woman go away is like watching the light go out of his eyes. So devastatingly beautiful, so real. We wept when he's completely broken and all hope is lost. You feel his pain as if it's your own.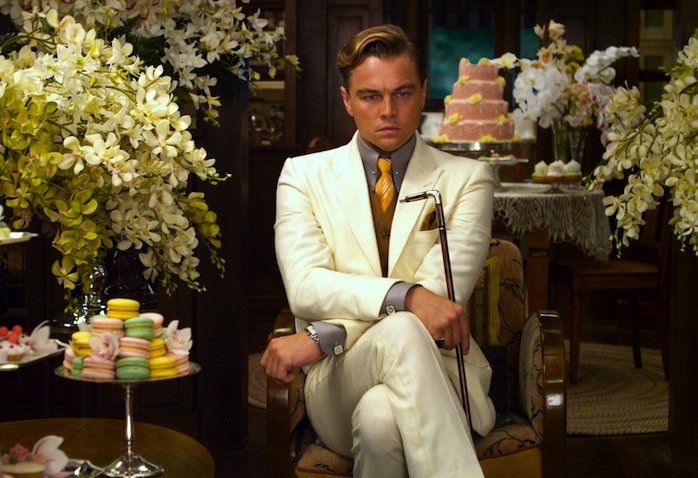 19. The Revenant (2015)
THE MOVIE LEO FINALLY WON AS OSCAR FOR!
Yeah, had to get that out of the way! It was high time. Someone should've handed him that trophy a decade ago. By now, he should've had a bunch of them. But obviously, his big victory had to be the most profound of them all. Which seems almost impossible considering his legacy. But it happened. Leo became the essence of a ferocious, gravely injured man mauled by a bear, still fighting to live on. His very instinct for survival will become etched in your memory forever. The whole world bowed to the greatest of the great when the movie was screened. It'll literally make you appreciate life more, and love Leo more. And then some more.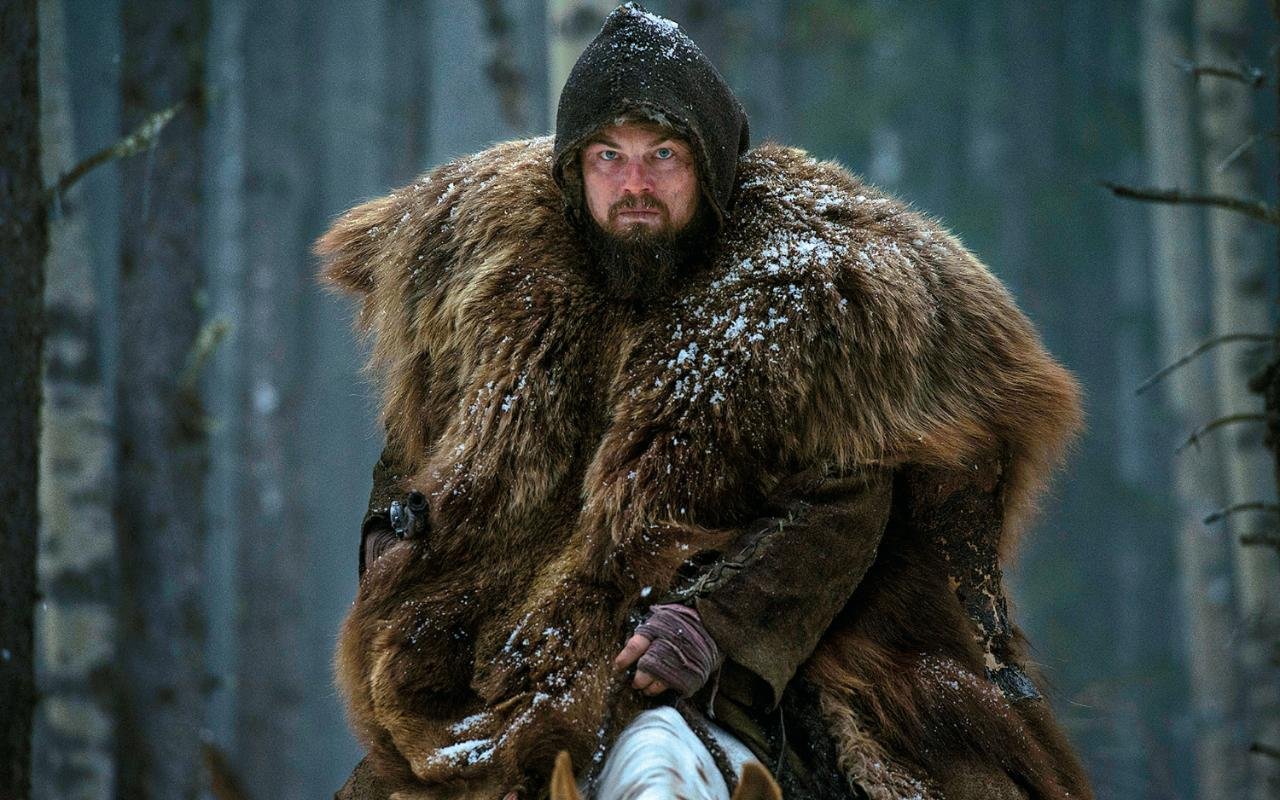 All hail the king!