In October 2010, Lilly Singh was just another girl in her twenties with a laptop, who decided to make YouTube video. But 5 years, 703 million views and 5.7 million subscribers later, you can safely say that Superwoman – as she calls herself – is a fast growing rage.
And if you attended her concert in Delhi on 20th May, 2015, you would agree too. I was there and I was lucky to be there. Because 1264 tickets got sold out in 8 minutes, I kid you not!
If you thought the place was loud and buzzing at the prospect of meeting her, you should've been there when she made her entrance. Over 5 minutes were wasted as she tried to silence the crowd so that she could be audible and start her gig. Yes, that's how epic this woman is!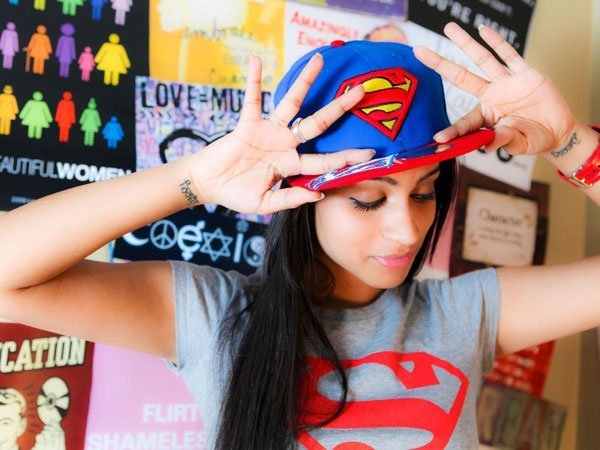 "Waddup everyone! It's your girl… SUPERWOMAN!"
That is all she needs to say to send thousands into frenzy. The YouTube Fanfest in Mumbai this year, had a whopping crowd of 5,000. Many performed before her and many after, but it was made evident by the way the crowd just lost it when she made her grand entry that they were there only for her. Once her 10 minutes were up and she left the stage, people were queuing up as they exited the fest in a hurry.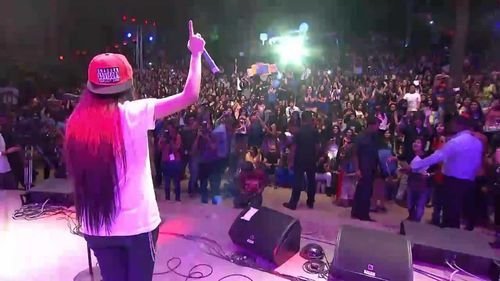 So what is it that makes Superwoman such a rage? Why does one click on a YouTube video at the very mention of her name? Why is it that 10-year-olds are buying tickets to her show and why are their mothers and grandmothers happily accompanying them? Why is it that 16-year-olds consider her their role model? How is that a 26-year-old has created such an impact on us, be it with the working women or the teenage school kid.
For starters, she is not just another stand up comic. Her satirical take on everyday life with videos like the 'Types of People' series or the humorous conversations and arguments with her parents. Her videos give different perspectives on situations, making them relatable for not only the youth, but also parents who probably face the same problems as she says her parents do. From parent and child relationships to 'desi' weddings, problems faced by girls and guys to a comical take on Bollywood, she's done it all.
Her urge to take everyone to a place filled with happiness which she calls 'Unicorn Island' through her World Tour has indeed earned a successful start with a full house in her first two shows in Mumbai and Delhi. Her main aim here is to introduce people to her world and teach them how to be happy. She doesn't do this through lectures or picking on anyone like most stand-up comedians, but through the various takes of her mother, father and herself, giving dimensions to one school of though on how to be happy.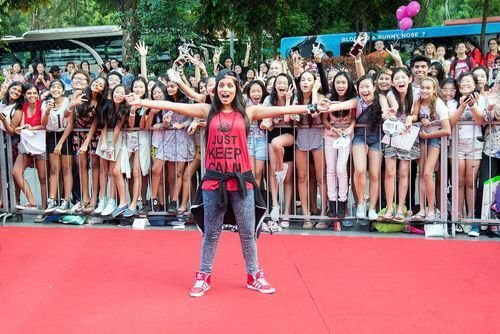 What makes her different from most YouTubers is her power to attract audiences and make them believe in what she says. That she can connect on a personal level with people across age groups and of all walks of life exponentially increases her reach.
May the super powers of this superwoman prevail. And like she ends her shows:
"One Love, Superwoman. That is a wrap and…..ZOOP!"