When Pahlaj Nihalani objected to the release of Lipstick Under My Burkha by calling it 'lady oriented', we couldn't really understand what the term meant. Now that the film is out, we wonder if watching women having a voice when it comes to their liberation, needs and sexual endeavours is what made Mr Nihalani & his team so uncomfortable that they wanted the world to be saved from this 'lady oriented' film.
The film shows episodes in the lives of four women. The youngest one is 18 and the oldest one is 55. 
While society doesn't spare women of any age, it's especially punishing towards the older ones. 'Shouldn't they know better?' is a phrase that's commonly thrown at them.
In this society, where women are supposed to act and behave in a certain way, comes Ratna Pathak Shah's Usha a.k.a. Buaji. Her seemingly normal life is anything but that. Like the rest of us, she too indulges in pleasures that give her a break from the facade that she has created for the society. In her alone time, she reads erotica and enjoys it.
Yes, she enjoys erotica.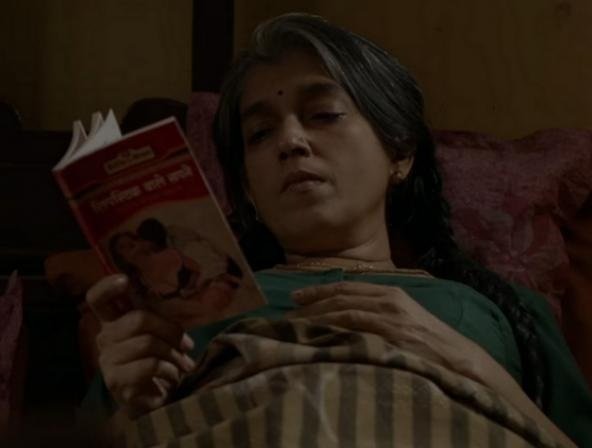 In a scene in the movie, a young swimming instructor asks her name and she promptly replies Buaji. It takes her a few seconds to actually say her name out loud and it is in that scene that we understand that a 55 year old widow, who has lived most part of her life without a companion serving the needs of those around her, has lost her identity.
For the world, she is the matriarch of Hawai Mahal who manages a halwai ki dukaan but in her alone time, she dreams of being Rosie. The sexually uninhibited character from her erotic novel, Lipstick vale kisse. 
An 18-year-old can dream and wish for a better tomorrow but Usha knows the reality of those dreams. She has seen enough in life to know that dreams come true, but only if we have the 'right' dreams.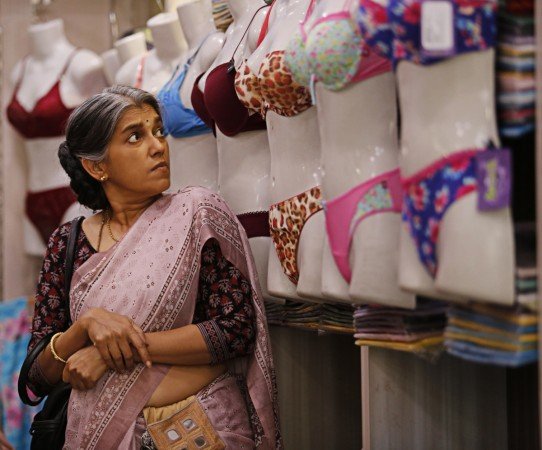 Despite knowing the repercussions of her actions, Usha dares to dream. Her fascination with a young swimming instructor leads her to buy a swimming costume so she can enroll in his classes. She doesn't belong to a world where 55-year-old women buy swimsuits for themselves but she dares to live a little.
The desire to be touched and the need to experience the carnal pleasures of life make Usha indulge in some innocent charades. Rosie becomes her alter ego and she experiences the joy of being sexually desired by a much younger man in her telephonic conversations. She reads out chapters to him from her erotica and discovers the harmless pleasures of phone sex.
She touches herself but suppresses the volume of her moans with the sound of the running tap water. It is in that isolation that she becomes Rosie, without any guilt.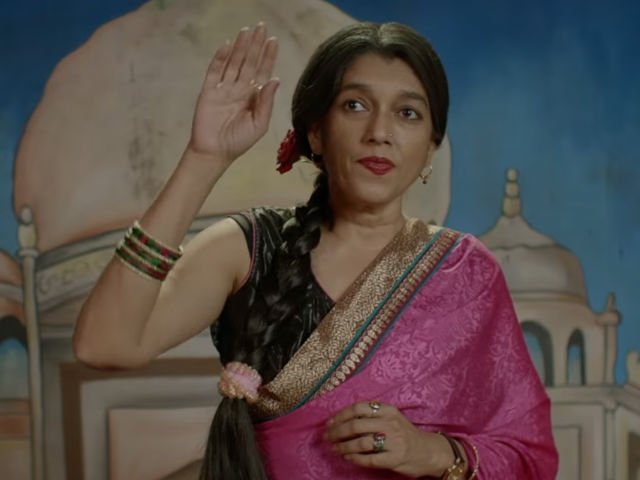 Her life is surrounded by men who want to sell her property and kids who need a constant nanny. She is supposed to be an 'ideal woman', the ideal that the society expects a 55-year-old woman to be. 
Her stash of erotica is seen as shameful, her swimming costume is seen as vulgar and her sexual desires are seen as downright disgusting.
It's not just the men around her who expect her to live by those societal standards, it's the women as well. She is seen as someone who could be a bad influence on young children because accepting that a woman could be more than what you thought her to be is devastating for them.
Usha isn't ashamed of her choices. The world might find her existence uncomfortable but that doesn't mean that she'll change who she is. Usha never got a chance to be Rosie but took it upon herself to satisfy her needs, even if she had to break her own facade.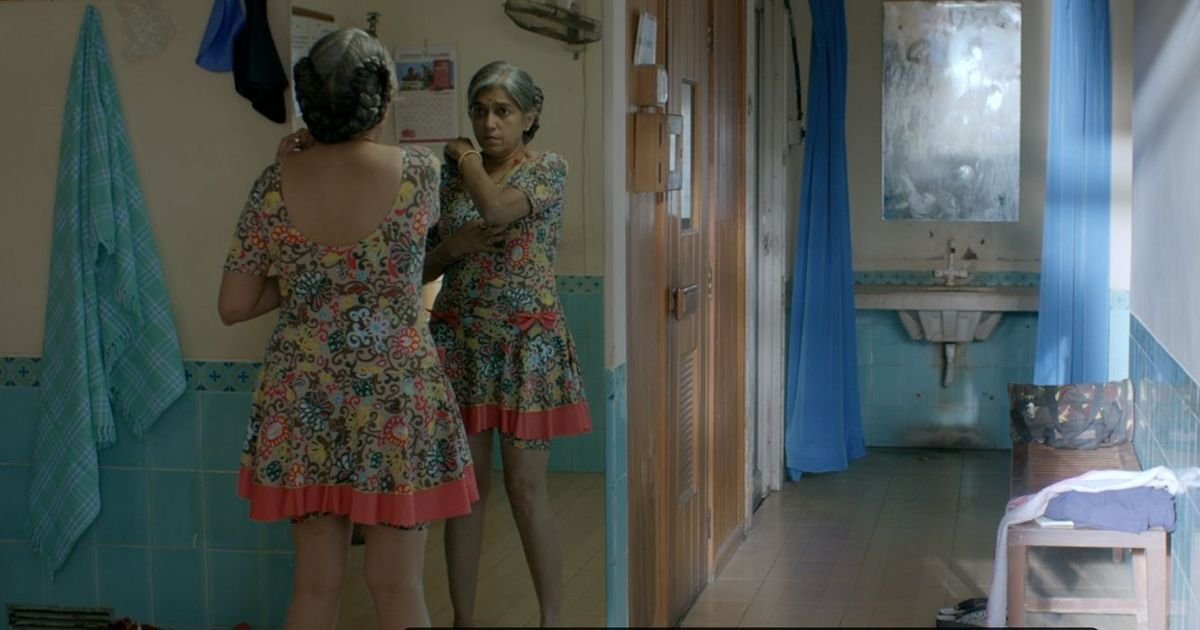 A 50-something woman from Bhopal is seen as a mother, aunt or a mother-in-law but her individuality doesn't really matter to those around her. Her sexuality is never to be talked about, not even by her and her desires can only be limited to things that are socially approved. After a certain age, women are not seen as sexual beings, let alone them expressing their desire to do it.
Lipstick Under My Burkha might not change society's perception of women but by showing a 55-year-old woman who has sexual desires, the film makes a point that will stay with you and make you uncomfortable at the same time.