Lisa Haydon who just had her first child decided to post this on her Instagram profile. 
A fairly normal, yet beautiful picture of her breastfeeding her son.  She, however, had an important message she wanted to send to mothers around the globe about the benefits of breastfeeding and how it, in fact, helped her get back in shape.
To honour World Breastfeeding Week, Lisa captioned the picture saying, 
Breastfeeding has been challenging+time consuming (literally hours spent everyday trying to stimulate milk supply) but it's such a beautiful way to bond and connect with your child plus all the nutritional benefits that your child gets from your milk.
A very encouraging post by a celebrity for all the mothers out there who are shamed for breastfeeding in public. Ironically Lisa too is now being trolled and shamed for posting the picture. 
These were some of the hateful comments on her thread: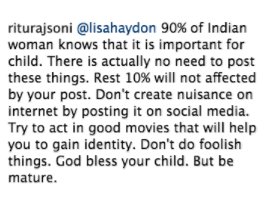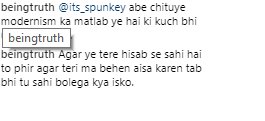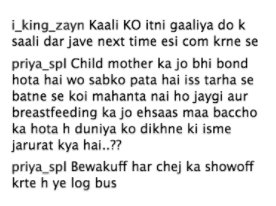 This, however, does not come as a surprise, what was Lisa Haydon thinking after all? In a country where every woman's bodily function is frowned upon, how could she dare to post a picture of her breastfeeding her child? 
Lisa Haydon is not the first celebrity to come out and post breastfeeding pics to end the stigma around it and encourage women to breastfeed. What a woman chooses to do or not do, is fairly her business. Time to free the nipple and also free our minds.