Bollywood creates for us some great heroes. While some are larger than life, the others are extraordinary commoners who manage to breakthrough, by the end of the film. 
However, Akshay Kumar blurs the lines between an on-screen hero and a real-life one.
Not only did he bag a National Award for his performance in Rustom, earlier this year, he's also managed to win our respect on multiple occasions with his contribution to the society. 
His powerful videos have become a rage among the fans and through them, he actively expresses his thoughts and discontent regarding the socio-political structure of our country. 
But this man is not all-talk-and-no-play. His ideas have been shared, appreciated and even, executed. In 2017 alone, Akshay has won our respect many times and we believe that he is the role model that our generation desperately needs!
1. The time he spoke against the Bengaluru New Year's Eve incident
Just like all of India, Akshay Kumar was disgusted by the shameless behaviour of some unruly men on New Years Eve. A mob of men indulged in the highest form of hooliganism and molested many women in the presence of over 1500 policemen.
He expressed his disgust through a video and shamed not only the molesters but also the people who had the audacity to justify their actions.
You can watch the video here.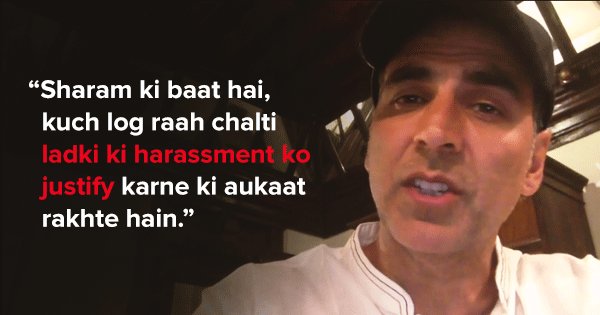 2. When he gave basic self-defense lessons with Taapsee Pannu
Akshay's fondness with martial arts is not a secret. In a social atmosphere where crime against women has been shamelessly breeding, Akshay, with the help of his Baby co-star Taapsee Pannu, made a video showing basic self-defense techniques for women. 
Akshay has always stressed upon matters of self-defense and the need (especially women) to know basic martial arts, time and again. This time, he made his point loud and clear!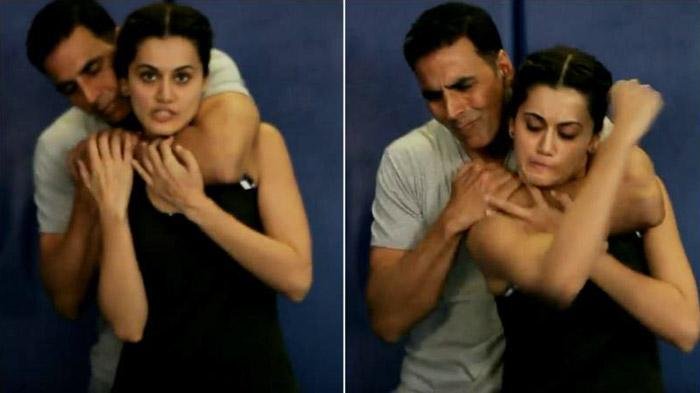 3. When he launched the Bharat Ke Veer app and website 
Akshay Kumar has donated generously to the Indian soldiers and their families in need. An avid philanthropist, Kumar realized that a lot of Indian citizens wish to donate for the same cause but end up losing their money to crooks. This is when he suggested launching an app that could help donors and martyred soldiers' families contact each other directly.
The idea was soon taken into consideration and with the help of the government, Akshay Kumar launched Bharat Ke Veer, earlier this year.
Watch the video here.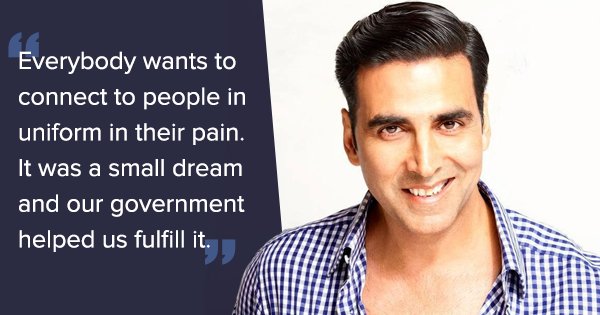 4. When he helped establish a special insurance scheme for stuntmen and stuntwomen
Almost a year ago, Akshay had voiced his concern regarding the ill situation of stuntmen and stuntwomen in the film industry, through an open letter. 
With the help of renowned surgeon Dr. Ramakanta Panda, the actor has devised an extensive insurance scheme that secures the future of almost 380 stuntmen and stuntwomen of the film industry.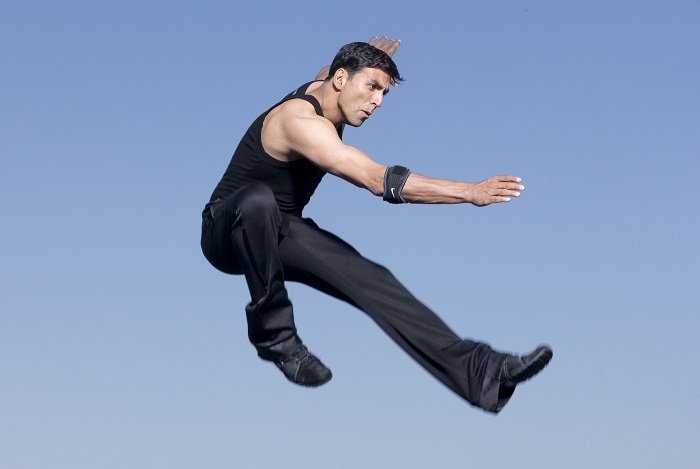 5. The time he built toilets to promote the importance of sanitation and good hygiene 
Among the actor's upcoming projects is a film called Toilet-Ek Prem Katha. The film highlights the ills of lack of toilets in our country. While working on the project, Akshay found out the atrocities that are linked with this problem. From being a threat to a woman's dignity to spreading of diseases, open defecation is a huge problem. 
The actor took the task in his own hands and dug pits for building toilets in Khargone district of Madhya Pradesh.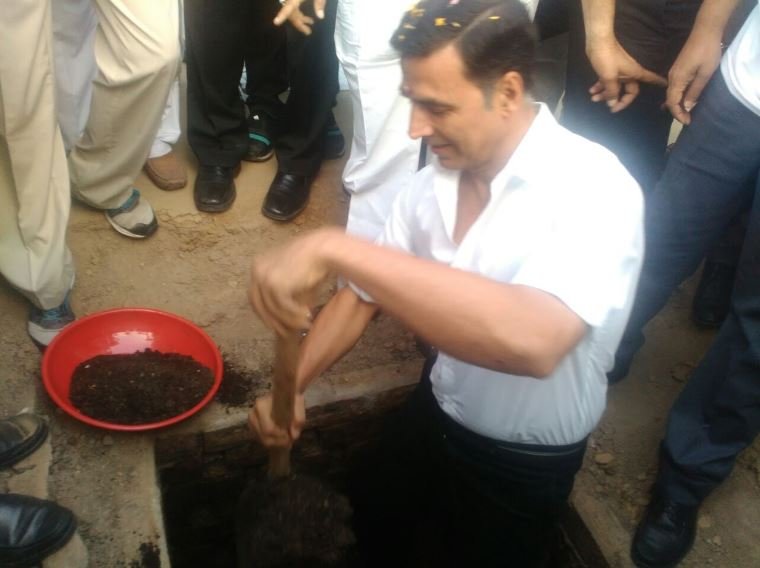 6. When he donated ₹ 9 lakh each to families of 12 CRPF jawans martyred in Sukma
From helping evacuate Indians stuck in war-torn South Sudan to extending financial help to the families of martyred soldiers, Akshay has been winning our hearts consistently. In March 2017, Akshay donated ₹9 Lakh each to families of CRPF jawans who were martyred in a Naxalite ambush in Chhattisgarh. 
While Akshay had the resources to approach the Union Home Ministry to acquire the bank account details of the martyrs, he realized that many other willing donors did not. This motivated him to put in extra effort to turn Bharat Ke Veer into a reality.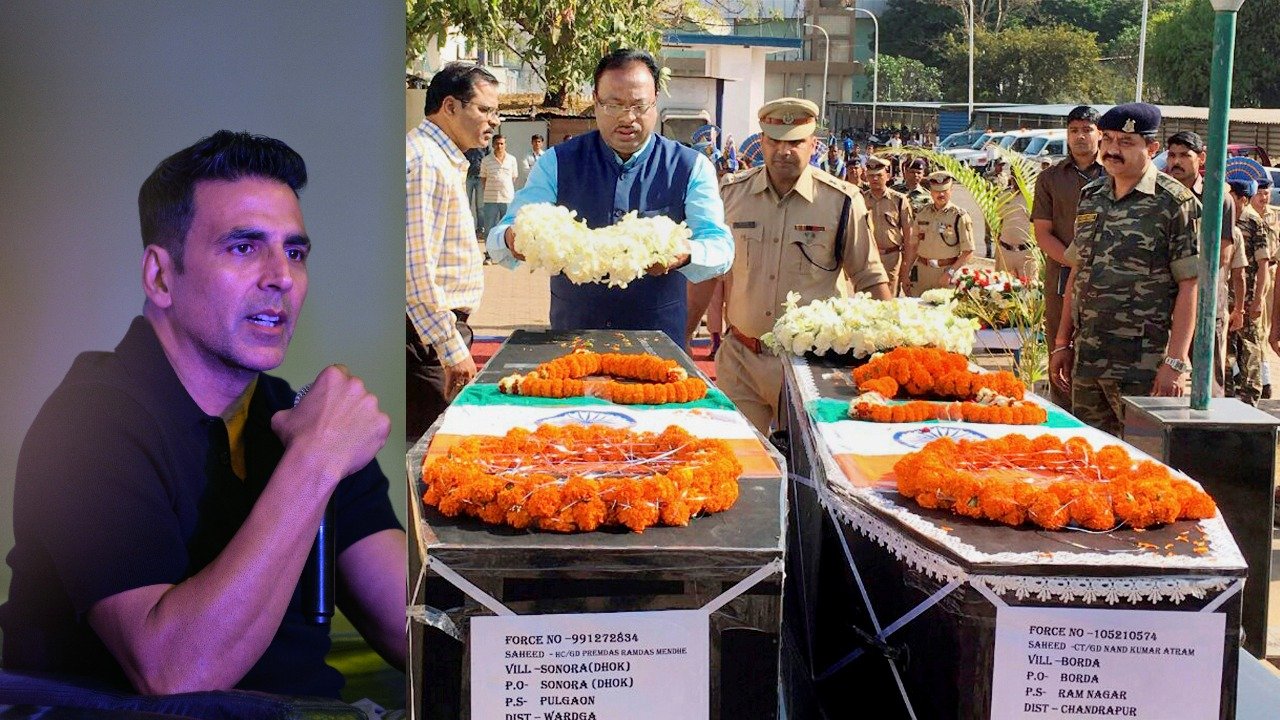 Akshay's actions speak for the man that he is. It is heroes like him that we need more than men and women with superhero powers in the movies!