It might be the most ordinary of locations, but put it in a Bollywood movie and it will turn into a tourist spot overnight. That's what happened to these 13 places in India. Some of them were totally unknown, others were already famous in their own right but after being included in iconic Bollywood scenes, their fame has increased tenfolds. Here they are:
1. Fort Aguada, Goa
Replete with idyllic beaches, beautiful churches and breathtaking waterfalls, India's premier unwind destination has been the ultimate muse of Bollywood. However, its the laid back Fort Aguada in North Goa which has found a special place in Indian celluloid. The rocky fort has been an integral part of a lot of iconic scenes from Rangeela, Dil Chahta Hai, Golmaal, Dhoom and Honeymoon Travels and has become a must-visit destination for the tourists. After all, who doesn't want to sit on the dull bricks and stare into the nothingness of the sea below while the sun sets.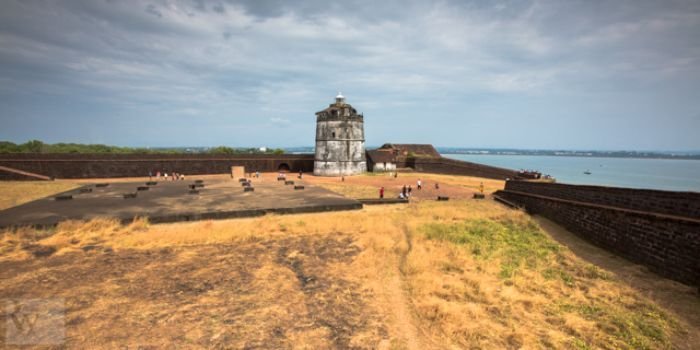 2. Hadimba Mandir, Manali
There was a time when Indian mountain ranges had caught the fancy of Indian filmmakers and Manali, with its mystic peaks, oak trees and gushing rivers, used to be on of the most preferred spot. However, years after Rajesh Khanna's 'Aap Ki Kasam' and Rishi Kapoor's 'Heena' painted Manali on the cinematic canvas, Ranbir Kapoor starrer 'Yeh Jawaani Hai Deewani' once again made Manali the most loved tourist destination. The movie gave Manali tourism such a boost that the Hadimba Mandir has become a must-visit place for the youngsters!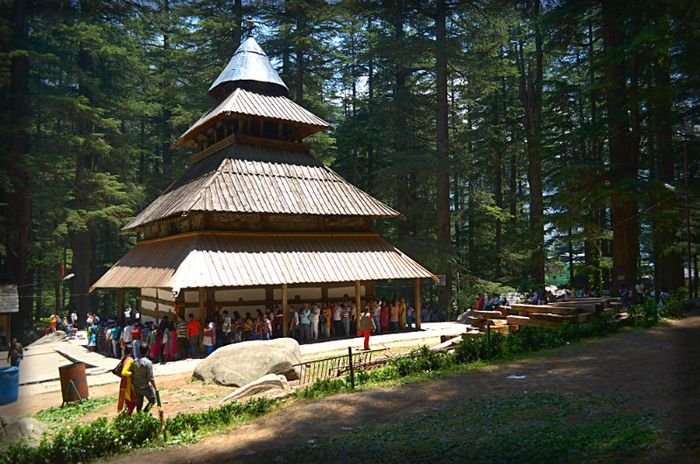 3. Rohtang Paas, Himachal Pradesh
It's not only Manali that Indian filmmakers have picked a fancy for. In fact, there are a lot of geographical marvels in the periphery of Manali which have been finding a lot of screen space these days and one such place is Rohtang Paas. Located at a high altitude of about 51 kms from Manali, movies like Jab We Met, Dev D and Highway have immortalised the raw and snow clad stretches of Rohtang Paas on celluloid, making it the perfect choice for all biking enthusiasts. Haven't we all thought of biking on that stretch someday? Yes, we have!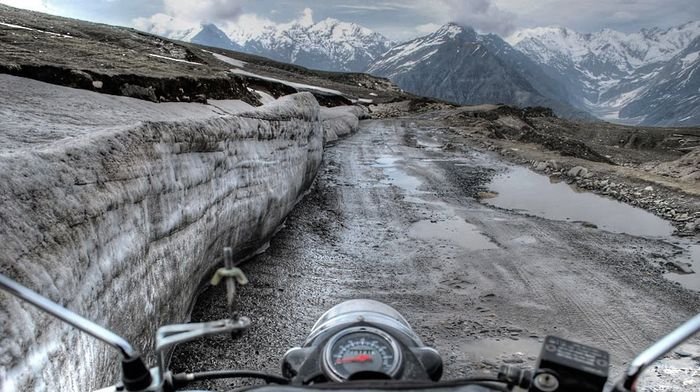 4. Udaipur Palace, Rajasthan
Bollywood is forever in pursuit of virgin destinations which haven't been exposed much on the big screen but still offer stunning visuals. And it did not take long for filmmakers to camp up in Udaipur, the place which exudes royalty. Ever since movies like Yeh Jawaani Hai Deewani and Ram Leela were shot in the iconic royal heritage sites of Udaipur, including the Udaipur Palace, the place has become a must for all travel enthusiasts. Whether it's a destination wedding or spending a long weekend, we can't just stop finding new reasons to take a plunge in the royalty of Udaipur.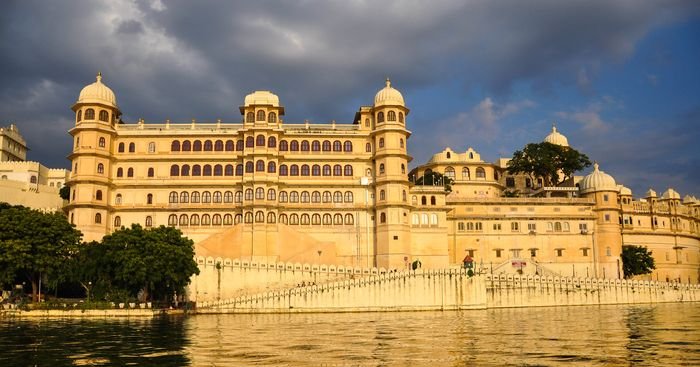 5. Munnar Tea Plantations, Kerala
If you thought Kerala was only about its divine backwaters, Bollywood just proved you wrong. Picture Deepika Padukone running around in her Kanjeewaram silk saree and SRK chasing her in a tea plantation and you'll know what we're talking about. With more and more Bollywood films turning south for inspiration, India is finally waking upto the natural beauty Down South and Munnar Tea plantations have become the torch bearer. Showcased beautifully in Chennai Express, Nishabd and even in Life of Pi, Munnar is fast rising up as the new romantic destination of South India.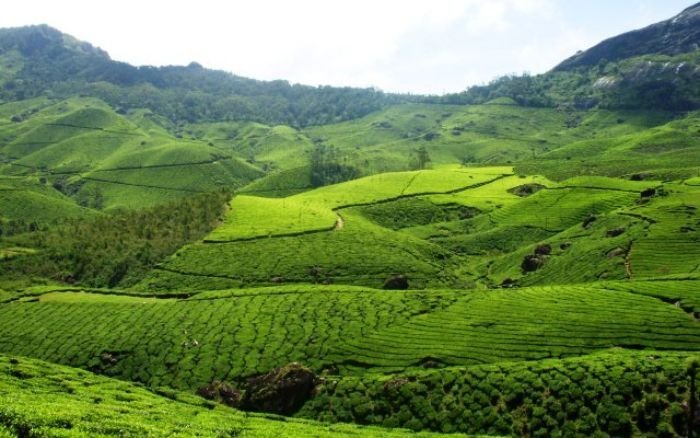 6. Pangong Lake, Ladakh
Pangong Lake might not necessarily ring a bell but if we say the river at the banks of which 3 Idiots' last scene was shot or the icy cold river from which SRK saves a drowning Anushka Sharma in Jab Tak Hai Jaan, then it would become very obvious. Call it the resurgence of travel as a genre in Bollywood or the sheer beauty of the place, Pangong Lake has become the darling of Indian film makers and one of the most sought-after travel destination despite its hostile climatic and travel conditions.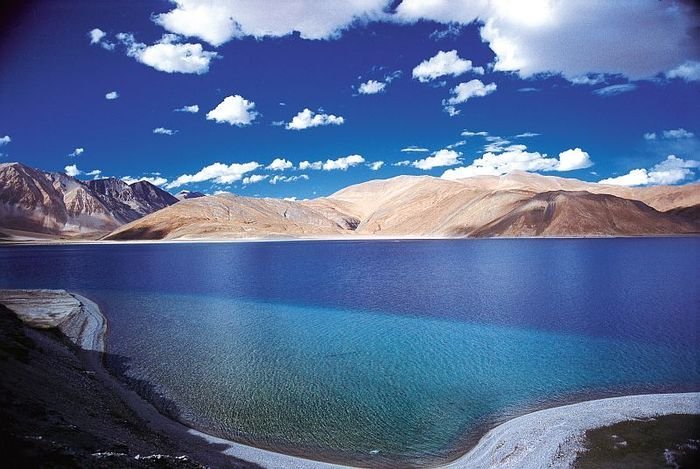 7. Nahargarh Fort, Jaipur
The 'Pink City' of India, Jaipur, has always been famous because of its mesmerizing architecture and historical monuments. However, not all forts and structures of Jaipur could catch the attention of Bollywood as well as Nahargarh Fort could! Erected in the Aravali hills at an approximate height of 700 feet, the very mention of the fort reminds us of the iconic beer drinking scene from Rang De Basanti with Aamir Khan and Sharman Joshi's free fall from the public water tank of the Nahargarh fort. Another movie which has given immense popularity to the fort is the Ajay Devgn and Abhishek Bachchan-starrer Bol Bachchan.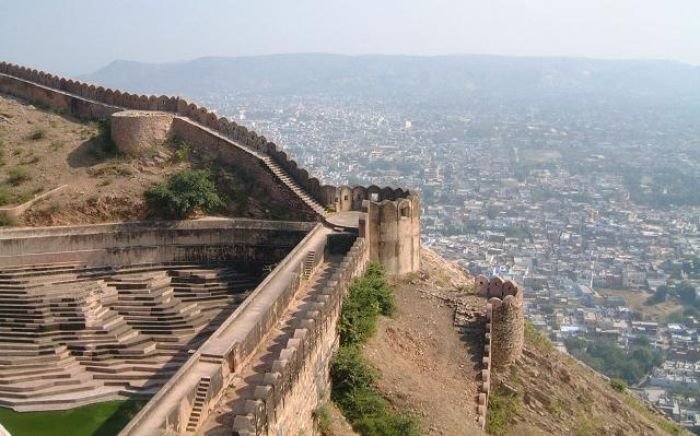 8. Gulmarg, Kashmir
Ever since Shammi Kapoor started what is known as Bollywood's affair with the Kashmir valley, the green meadows and snow capped mountains of Kashmir have been home to a number of song and dance routines. However, with peace being restored in the valley, Bollywood's back to what it does the best i.e. capture Kashmir's beauty in the lens. In this second innings of Bollywood in Kashmir, Gulmarg has cropped up as the most preferred spot in the valley with a lot of blockbuster movies being filmed in this snow-capped region. Time and again movies like Yeh Jawaani Hai Deewani, Highway, Rockstar and Haider have shown that Kashmir is more than just Dal Lake and have strung engaging stories with Gulmarg at the centre.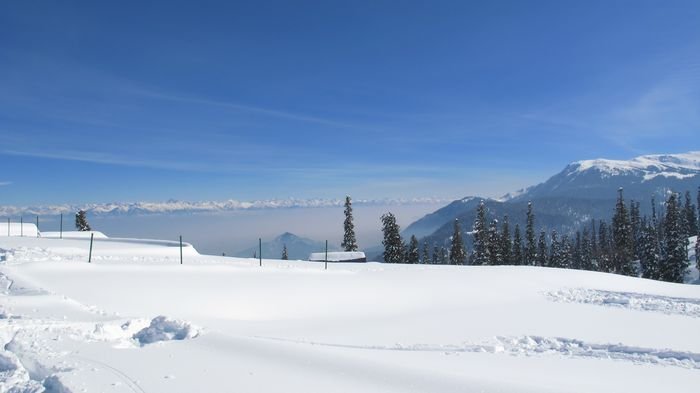 9. Doraha Fort, near Ludhiana
A perfect hidden getaway, Doraha Fort or popularly known as the RDB fort got its moment of fame after a crucial scene from Rang De Basanti was shot here. Remember the epic scene where all the guys run in the field and jump up as the Indian Air Force jets zoom over them? Ever since then, the fort has become a favourite getaway for people to chill, take photographs and enjoy. Oh by the way, there is no Indian Air Force base adjoining the fort, as shown in the movie!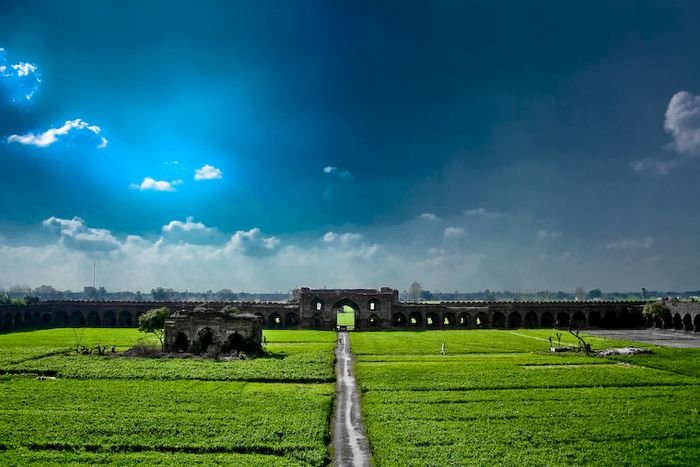 10. Dakshineswar Kali Temple & Howrah Bridge, Kolkata
You can take Bollywood out of Kolkata but you can never take Kolkata out of Bollywood. Such is the infectious vibe of this city that even after a long spell of cinematic drought, Kolkata has found its feet in Bollywood like never before. Be it the Durga Puja celebrations in Vicky Donor and Kahani, tram rides in Barfi, coal business in Gunday or Howrah Bridge in Detective Byomkesh Bakshy, Kolkata plays a protagonist every time a story is set in the City of Joy. No wonder there's been a phenomenal growth in West Bengal tourism and it's only going to increase with each blockbuster movie shot with Kolkata at its epicentre!
11. Mall Road, Shimla
Shimla might just be the most familiar-looking hill station of them all and the reason behind that is Bollywood's unconditional love for this charming town. We have seen the Himachali capital in a lot of movies including Bang Bang, Black, Jab We Met and 3 Idiots, and Mall Road remains the tourists' favourite. Don't believe us? Check that photo album of your last visit to Shimla!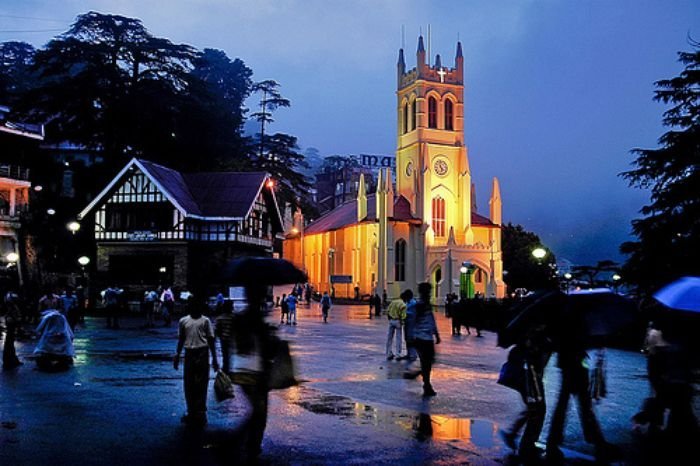 12. India Gate, Delhi
The current muse of Bollywood, the Indian capital has taken over the 70 mm screen by storm. From Jannat 2 and Dilli 6 to 3 Idiots, Rockstar and Rang De Basanti, Delhi plays a role as substantial as any other character in the movie. However, what stands as the axis of the city in all the movies, is the iconic India Gate. No wonder, all of us have tried to pull off a Rang De Basanti and take the victory lap around the monument only to be shooed by the increased security! Nonetheless, India Gate still remains Bollywood's dearest place in Delhi.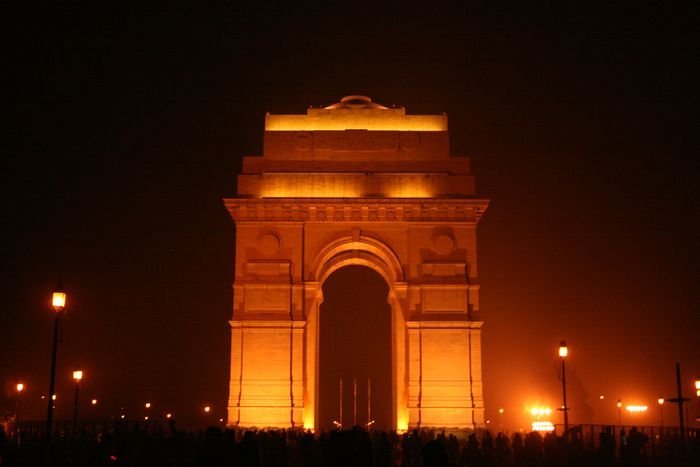 13. Marine Drive, Mumbai
Mumbai is like the ancestral home which Bollywood visits every now and then. Despite numerous movies capturing the iconic locales of the City of Dreams, Bollywood just can't get enough of! And neither can we! Be it a moment of introspection like Munnabhai MBBS, zip-zapping around the place like Dhoom or simply to feel alive again like in Wake Up Sid, Marine Drive makes you live all the moments you have ever seen in Bollywood films!