We've all heard stories from the previous generations about the glorious days of radio. But for us, millennials, the real radio isn't the Vividh Bharati one but its revamped version instead. The one that came into our lives a little over a decade ago, complete with new songs and interactive, cool-sounding RJs. 
And today, while we might have all the apps on our phones and music readily available, the charm of FM radio, in spite of all the annoying ads, still stands. 
But this article is not about radio's cool quotient or a nostalgic piece on its history. 
This article is about our guilty pleasure – the Love Gurus on radio.
Don't we all love it when a random acquaintance starts discussing their relationship troubles? We might not know them personally but if the story is juicy enough, we are invested. 
Hell, we don't even want a full account. We get invested in people's lives when they constantly put up pictures of all the couple-y things they do on Facebook. When the updates stop, we know the relationship's dead but we still want to know the details. Call me nosy, but haven't we all done this? (Time to say 'Admit it').
The Love Guru shows on radio are something similar. They give us the perfect cheap thrills with the shows that are designed to tap into our voyeuristic tendencies.  
On those nights, when you have literally nothing to do or are stuck in a long traffic jam, these late-night shows come as a savior that we love to cringe on. Much like Keeping up with the Kardashians, this is a guilty pleasure that one can not admit to indulging in publicly but we know that we've all been there. 
The Love Gurus are just a notch below Dr. Mahinder Watsa but are just as entertaining when it comes to solving someone's crisis.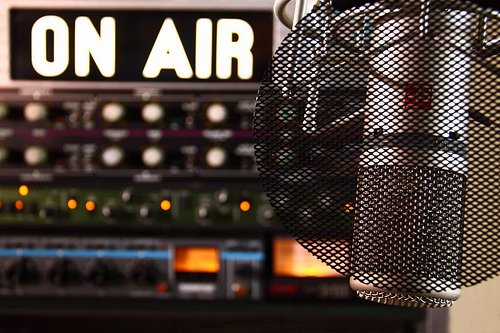 First comes the judgement. Who are all these people who feel they should seek help from a radio jockey when it comes to their love life? 
But once you get past that and start listening, your voyeuristic side takes over.
I once heard a female who had called up the radio station to discuss her marital problems. She believed her husband was cheating on her and all of this while she was pregnant. This caught my attention & I was hooked. 
Mr. Love Guru proceeded to give her some poor advice that was never going to work but nevertheless, they gave me a strong dosage of cheap thrills which made me give up on the Grey's Anatomy episode I had planned on watching that night.
With his loyalty tests, RJ Rahul Makin has gained a lot of popularity on Delhi radio channels. Far be it from me to judge the show because honestly, the show offers enough cheap thrills to compensate for the judgement.
Not just Rahul Makin, there are tonnes of other shows that solve 'love problems' and while I have personally not called any of them, it's surely worth a try, in the name of a vague social experiment. 
The callers might be indulging in this out of innocence or may be, they're also aware that this 2-minute call will never solve their problems but at least it provides them a good distraction. Or maybe, they're all fake calls. 
Whatever it is, for listeners like us, it's the best form of cheap thrills.
Others might do arts & crafts but there's a huge chunk of us who pass their time by judging people and though that sounds politically incorrect, that's just the way we are. 
After all, who doesn't fish for free cheap thrills?