Kartik Aaryan and Kriti Sanon starrer romantic comedy Luka Chuppi released today, and as the trailer suggested, it's the story of a live-in relationship accidentally masked as a marriage.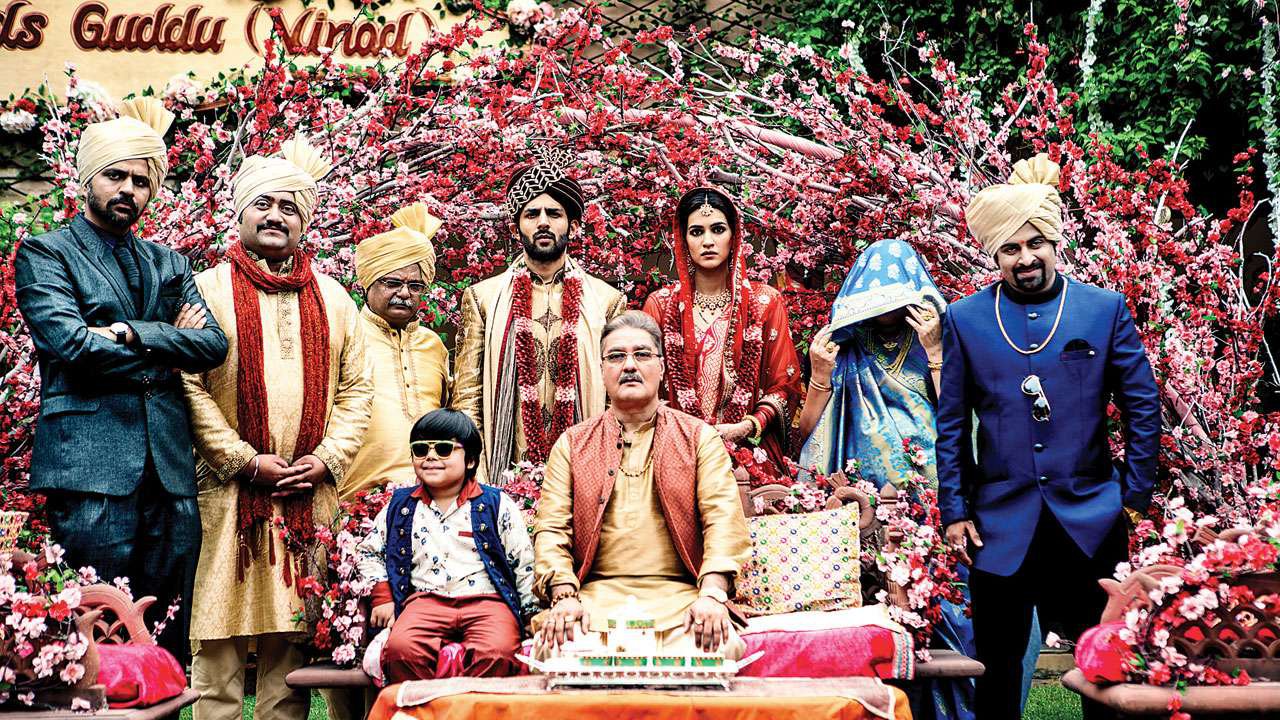 And much like its 2013 filmy predecessor Shuddh Desi Romance, Luka Chuppi introduces the concept of a live-in relationship but sheds no light as to what it actually entails.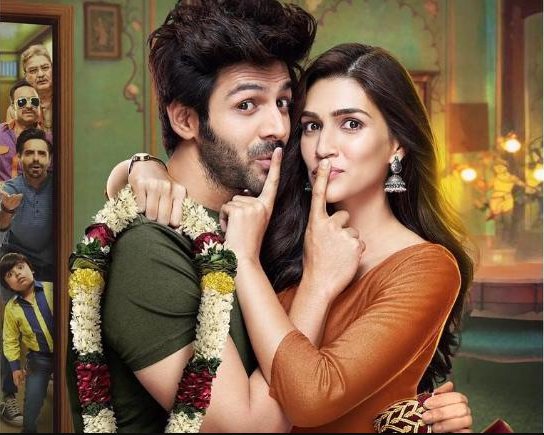 The plot was pretty evident with the trailer itself, and there are definitely no surprises that come up – except for some great punchlines and performances – as the story unfolds.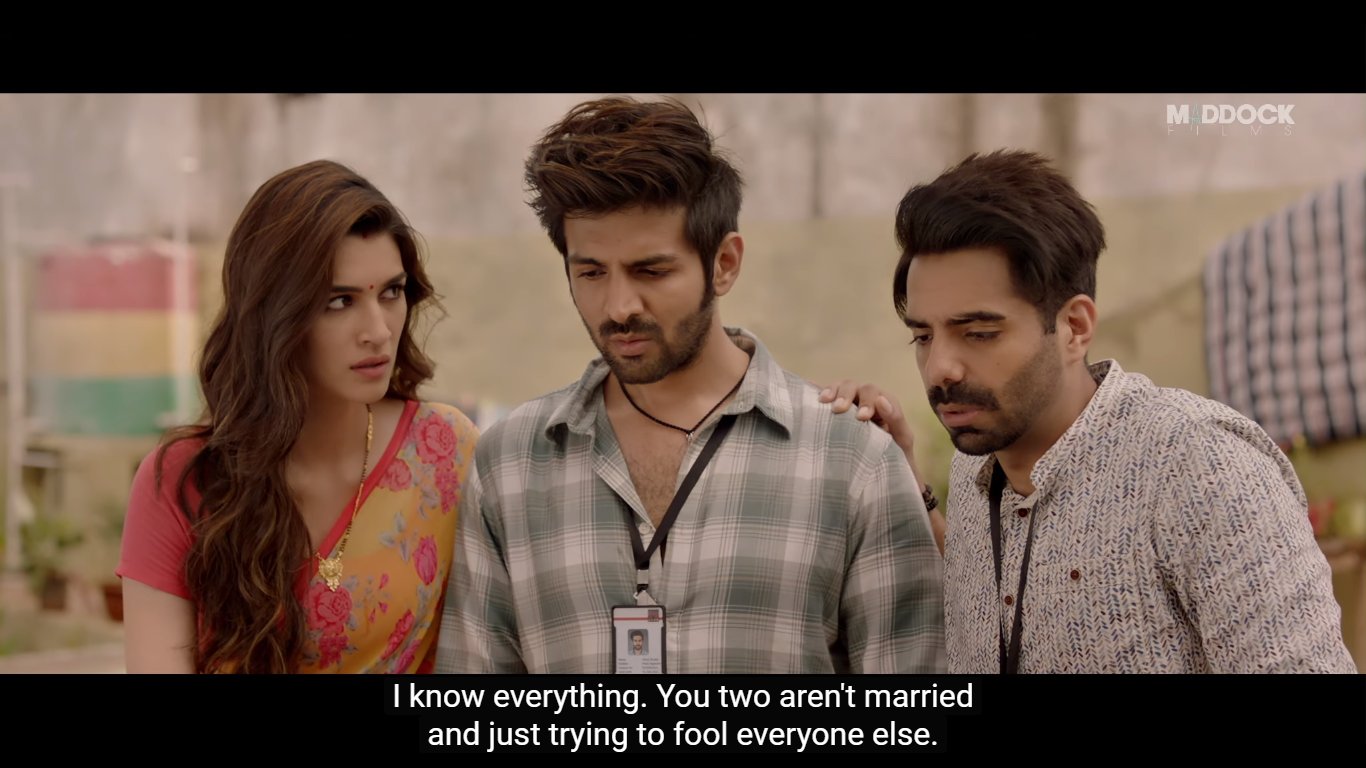 However, for those (including yours truly) expecting the movie to deal with issues that can crop up in a live-in relationship, be prepared for disappointment.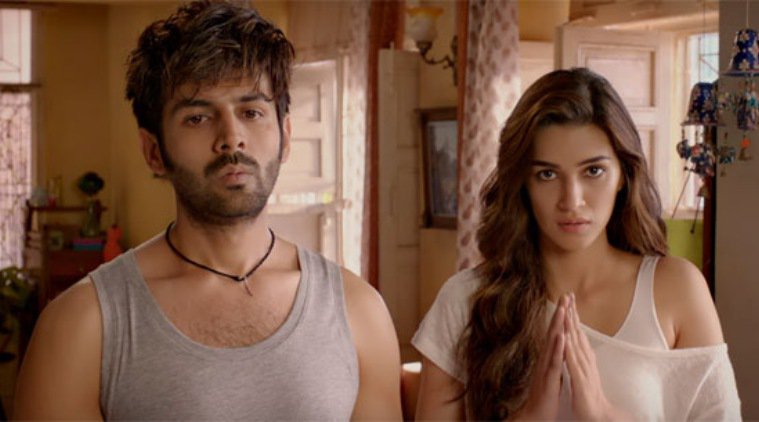 From the time the movie starts, till the 'climactic' end (that fits every Bollywood cliché ever), the movie touches on the topic of live-in relationships without ever delving into it.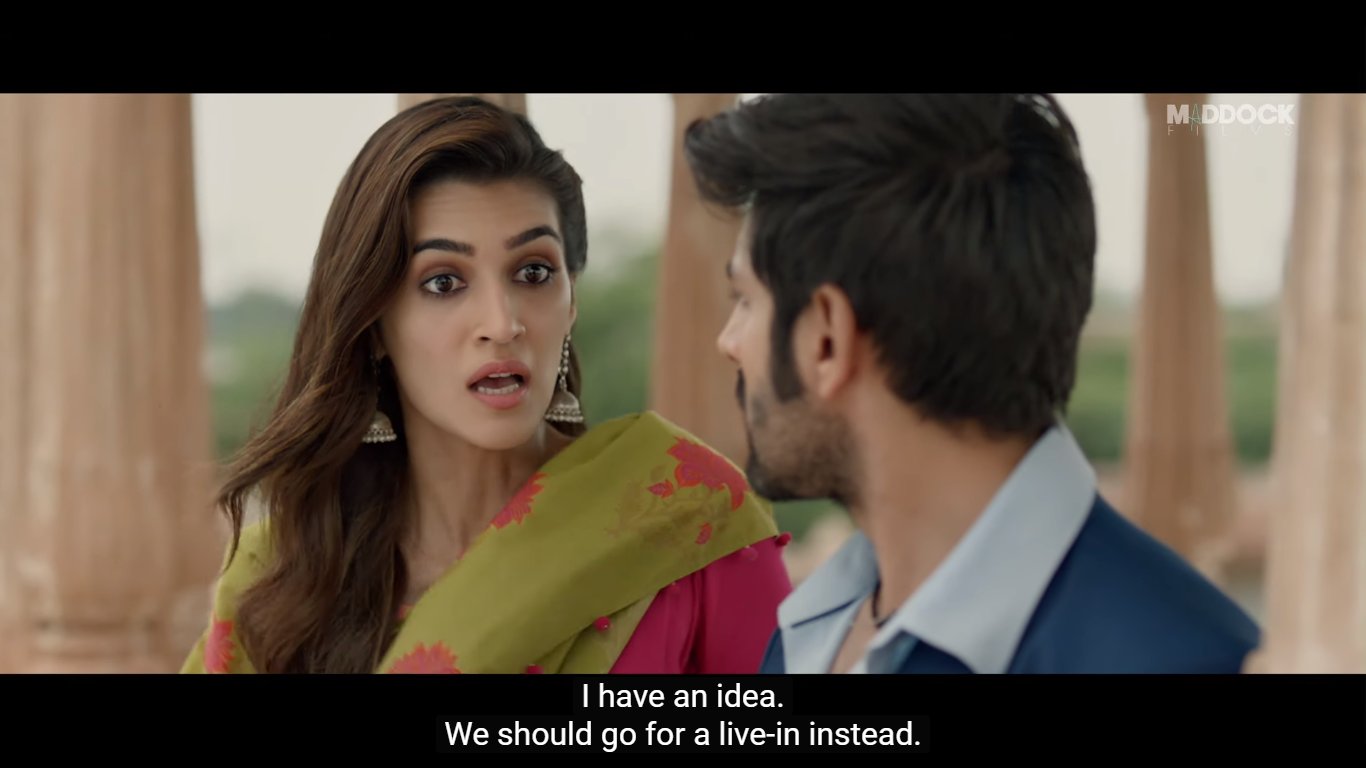 In fact, barring one scene – that might be idealistic enough to fit Sooraj Barjatya's cinematic universe – only external problems plague live-in couples, including our lead pair Guddu (Kartik Aaryan) and Rashmi (Kriti Sanon).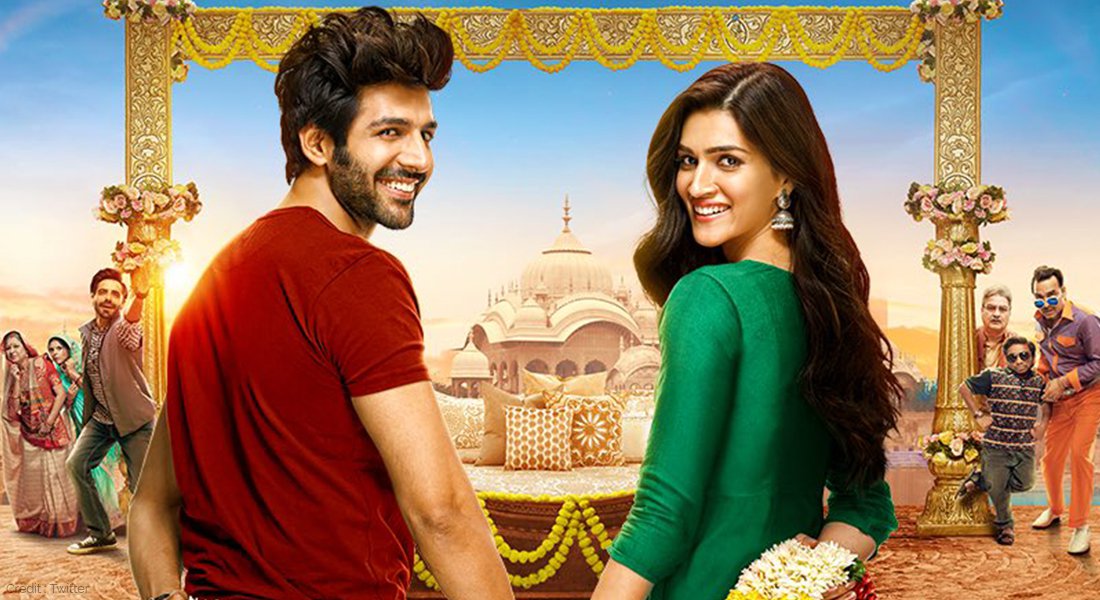 The society, nosy neighbor, nosier relatives, and orthodoxical family members – everyone manages to make it difficult for Guddu and Rashmi to experience the 'joy of a live-in relationship'.
Because in the Bollywood cinematic universe, there are only joys in a live-in relationship and marriage is the only obvious next step. Any possible pitfalls are not only anathema, but rather, more suited to a world of fantasy but not Bollywood's reality.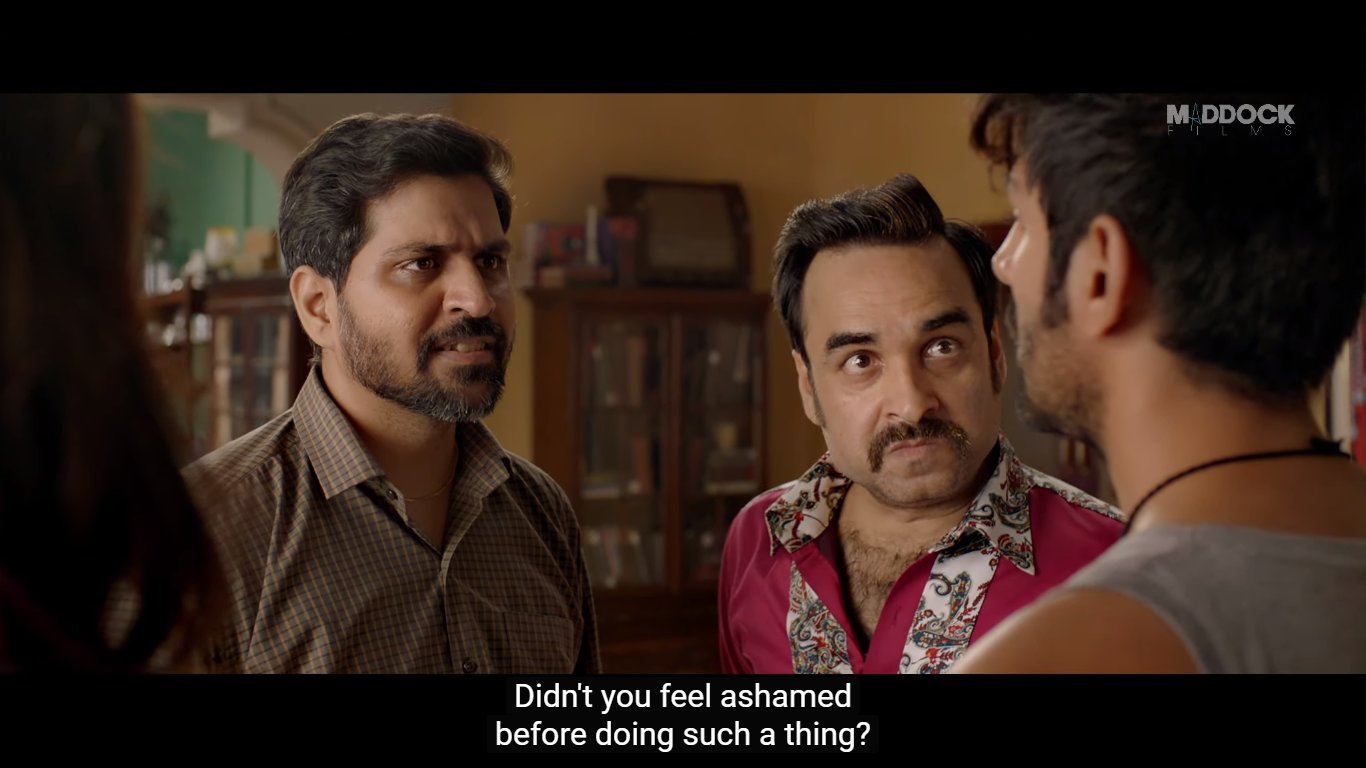 It's true that Indian society's myopic view of how the Indian youth should lead their life is a problem – to the point that families still think that guiding (read: babying) their adult children is perfectly acceptable.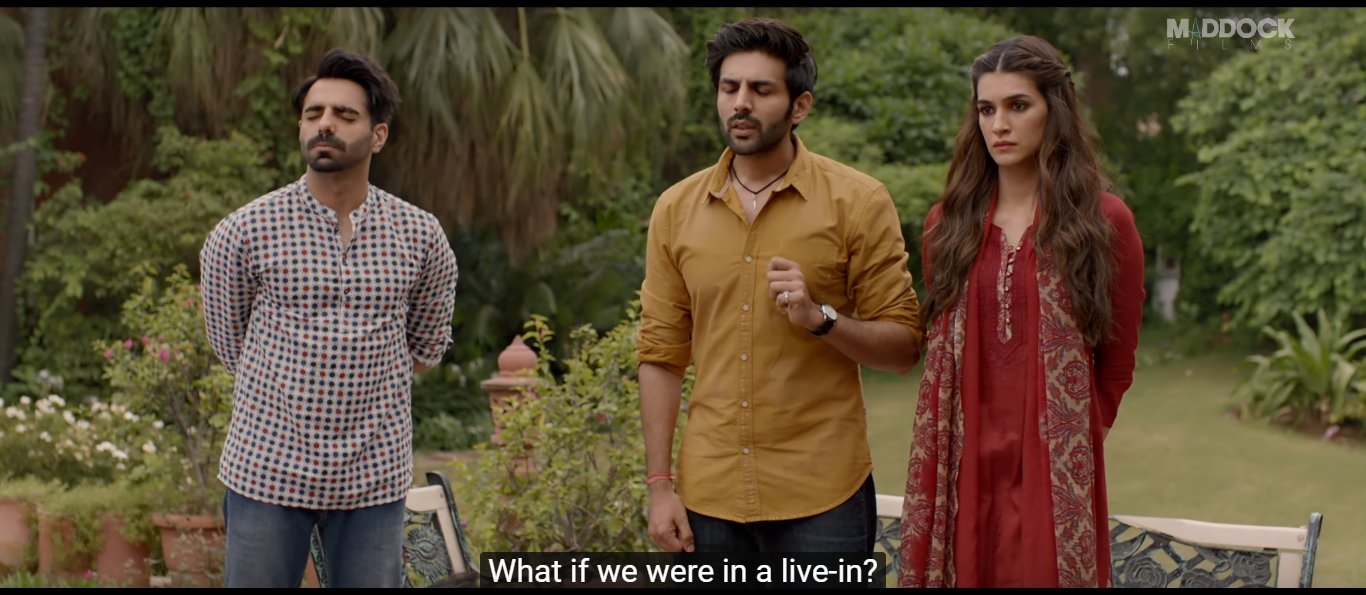 But to think that society and family are the only problems that can come up in a live-in relationship is perhaps even more myopic a view. 
If we finally have a movie that addresses same-sex relationships, then perhaps the Indian audience is ready to actually view how a live-in relationship works, and not just a rose-tinted version of it.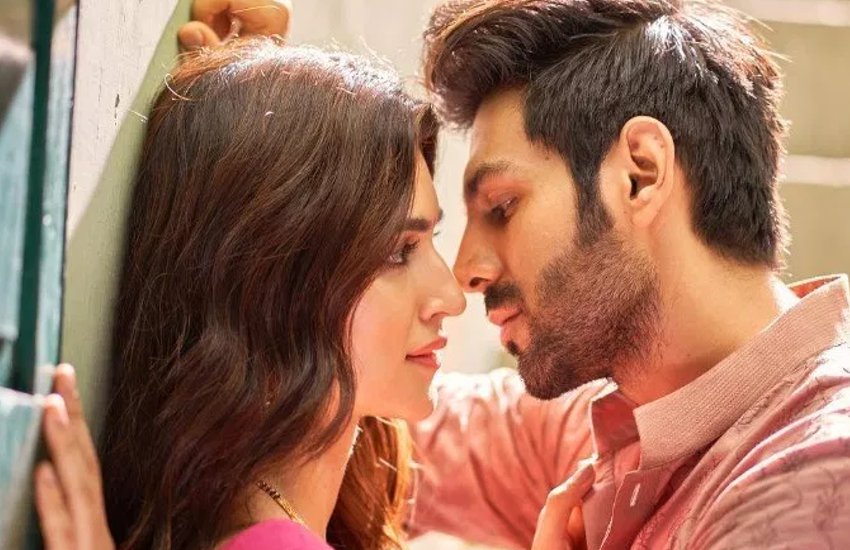 It's not that the movie can be completely disregarded. It does a decent attempt of calling out religious animosity and political propaganda in small towns, and it has a fair share of fine performances (especially by Vinay Pathak, Pankaj Tripathi, and Aparshakti Khurrana). The small runtime and colloquial dialogues also help the movie land its emotional and comical punches.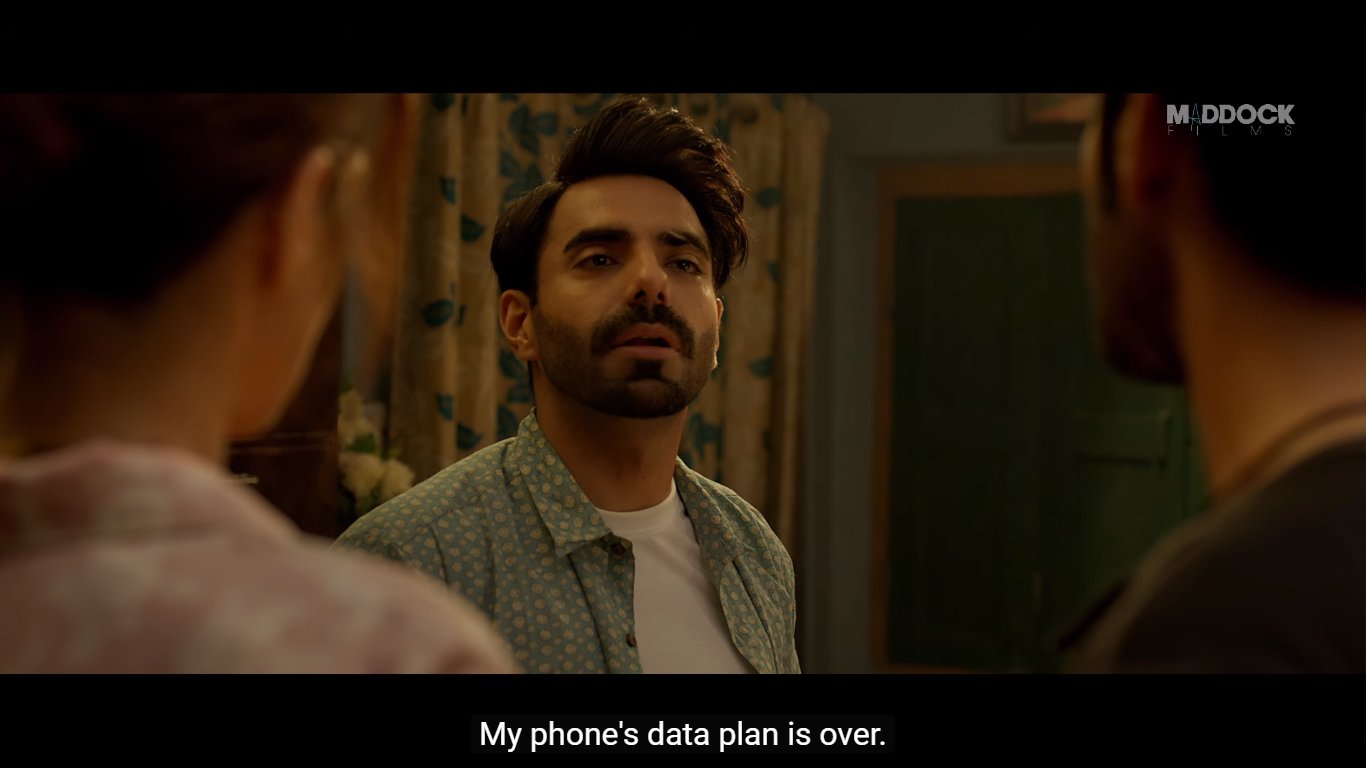 But what could perhaps have been a humorously romantic treatment of live-relationships ends up becoming the most sanskaari version of what live-in relationships can look like – and the reason for that is not the moral policing of the family, society or even the 'neighbor wali aunty' but the plot in itself.