Amongst the many romantic movies that Bollywood has given us, it introduced us to one of the biggest love stories that will still make anyone bitter cry like a maniac.
We're talking about Karan Johar's Kal Ho Na Ho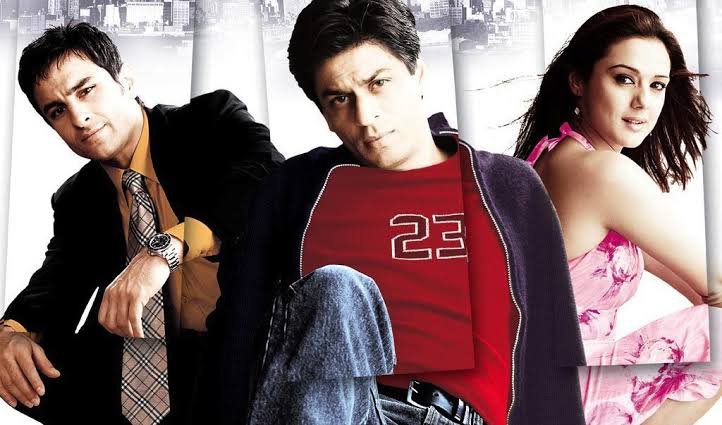 Kal Ho Na Ho was essentially drama at its best. It wasn't just a culmination of love, friendship and a lot of laughs, but also introduced us to its stellar soundtrack. 
And when it comes to the stellar soundtrack, how can one forget about the best of the lot 'Maahi Ve'?
Even today, whenever someone says sangeet, that is the first song that comes to mind automatically.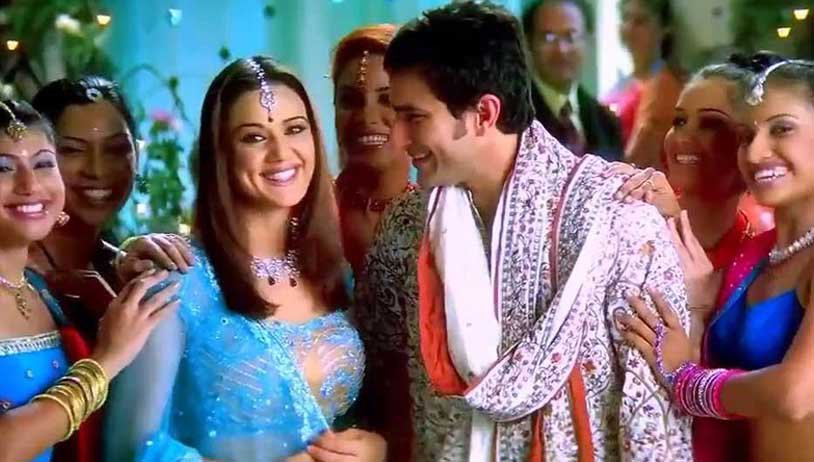 Since the release of the movie in 2003, there is no song that has mixed sophistication with shaadis as well as this song. 
And if you have ever been to desi wedding, you'd know what I mean. 
This song not only celebrates Naina (Preity Zinta) and Rohit's (Saif Ali Khan) grand engagement, but it also brings together both of their dysfunctional yet adorable families all into one.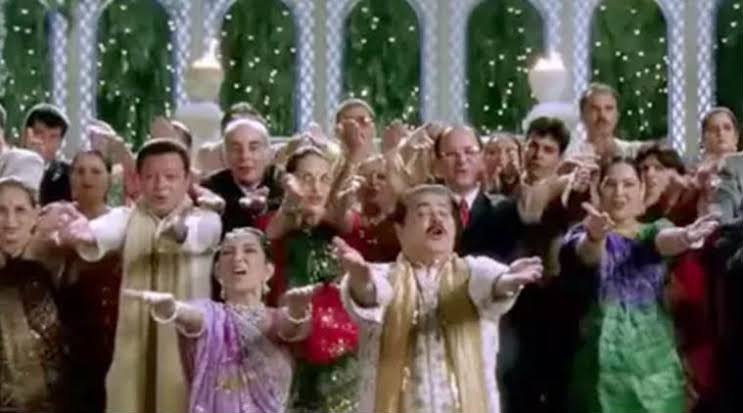 Both the Punjabi and Gujaratis bring in their A-game and it not only introduces us to how brilliantly they have showcased both the cultures but gives us a real feeling of belonging to it as well. 
Moreover, how can one even forget the groundbreaking dance moves the song gave us? I mean, there is no way in hell one can not break into its signature moves the minute the chorus starts playing. 
Between the amazing dance moves and the grand decorations, it also subtly makes us emotional when Naina's mother (Jaya Bachchan) and Nani wish her the best and are ready to let her go. 
Which is literally every parent ever. 
Barse Rangini Kaliyan Hai Mehki Bhini Bhini Baje Mann Mein Halke Halke Shehnaiya Re,
Jitne Hai Tare Aanchal Mein Aa Gaya Sare Dil Ne Jaise Hi Li Angadayee Re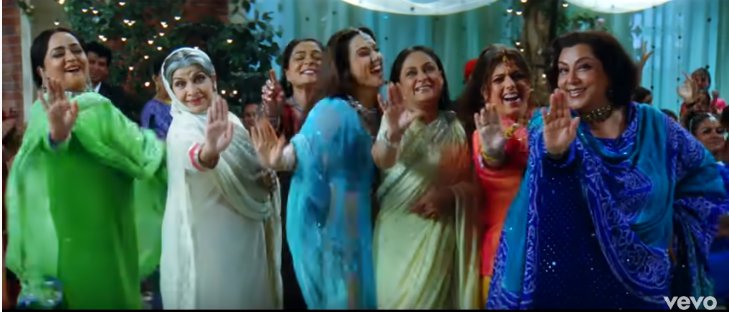 Most importantly, this song is a huge extravaganza which exhibits in every way how us Indians party – we party hard. And when it comes to Karan Johar, he likes to go a little extra mile. 
Be it Rani Mukherjee's sensuous saree.    
Or Kajol's fun-loving attitude. These guest appearance's in the middle of the song gave us major Kuch Kuch Hota Hai nostalgia. 
So, no matter where you are and how sophisticated you get, your inner 2003 soul will always shake a leg after listening to Maahi Ve. I know I am! 
It is and always will be our go-to sangeet song forever.