Reema Kagti and Zoya Akhtar's Made In Heaven presents the lives and lies of two wedding planners, Karan (Arjun Mathur) and Tara (Sobhita Dhulipala). 
On the face of it, it delves into the chaos that goes behind planning fancy weddings. But at the heart of it, it's a story that presents the insecurities, traumatic incidents, ambitions, and idiosyncrasies that shape an individual's life. 
However, the show also deserves credit for showing moments that stay with you long after the ending credits for the last episode roll. Moments such as these:
*SPOILERS AHEAD*
1. Angad Roshan defending his fiancé's past to his judgemental parents.
Billionaire heir Angad Roshan's parents judge their future daughter-in-law for having an abortion in the past. Angad stands up to his parents, stating that no one's virginity status should matter in a marriage.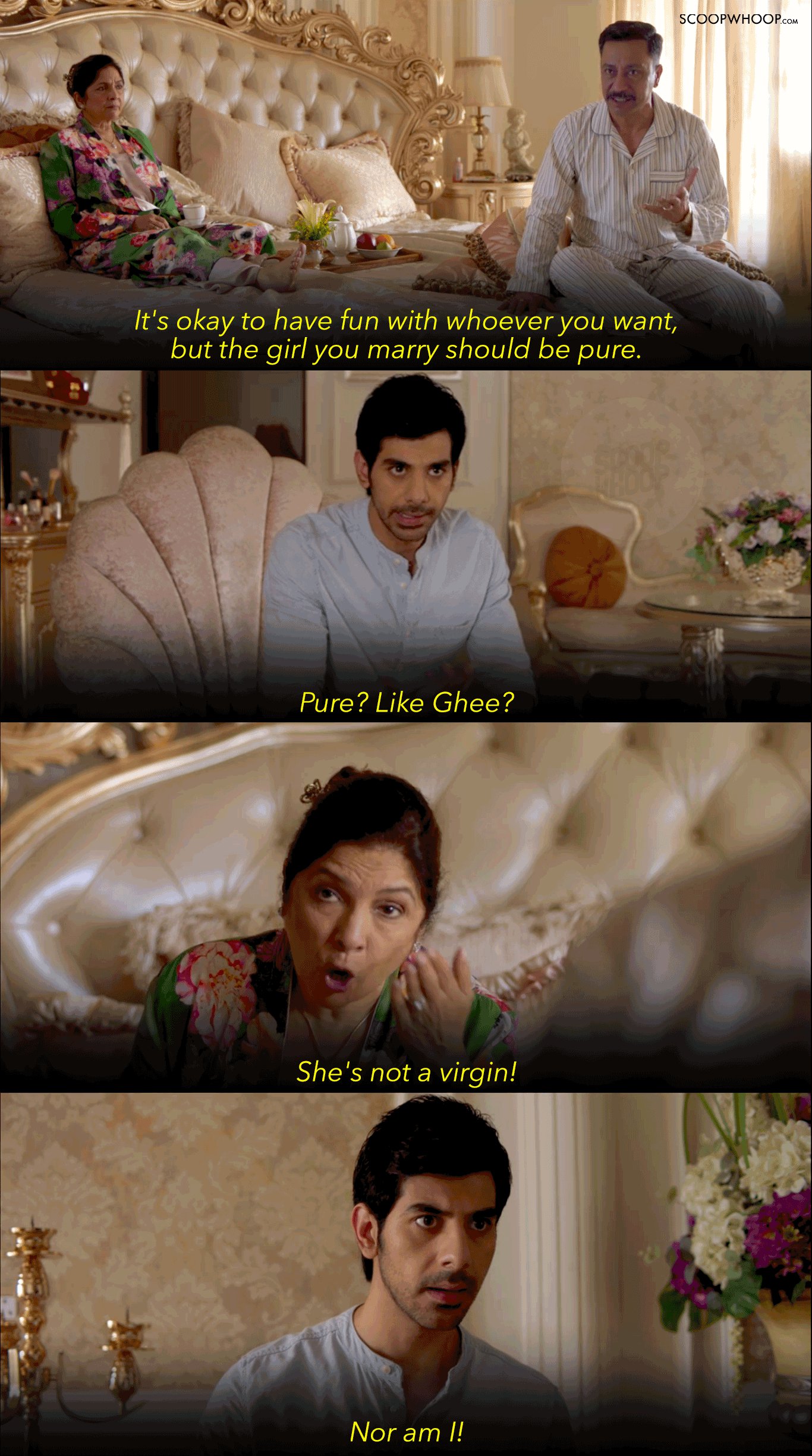 2. Gayatri – a widow – finds a partner again but faces her children's disappointment.
When 60-year-old widow Gayatri finds a partner and friend in Bijoy, her children refuse to attend her wedding, thinking of it as a scandal.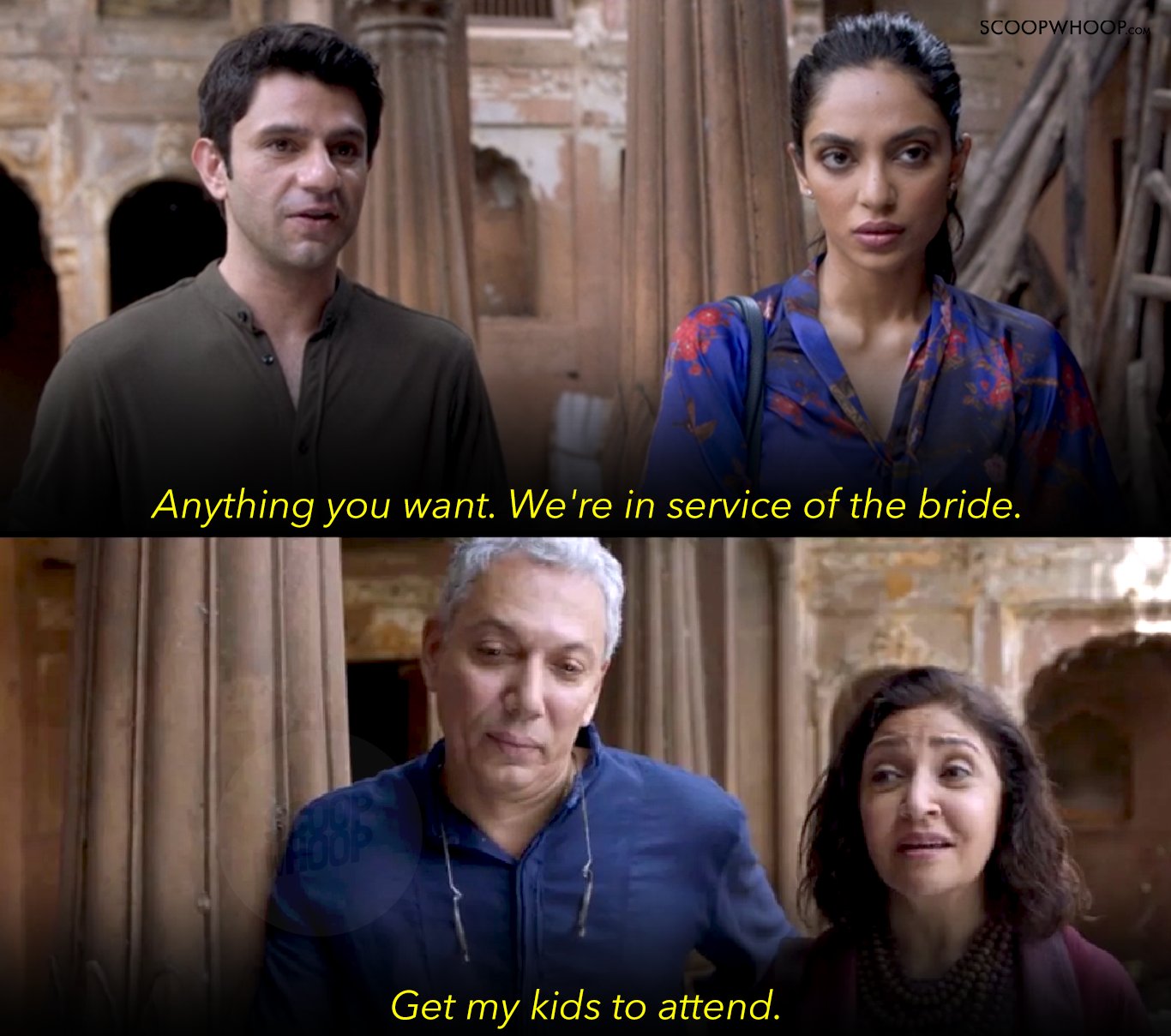 However, Gayatri continues to hope that her children be a part of her happiness. That's when Karan and Tara convince her children to support her.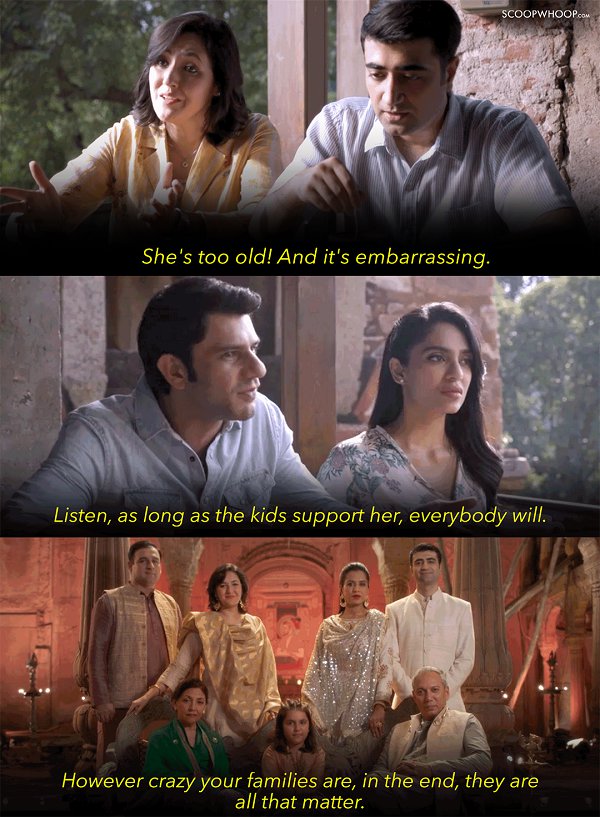 3. Priyanka walks out of her wedding at the last moment because of a dowry request.
On the wedding day, Vishal's parents request dowry from Priyanka's parents, which Vishal agrees to – insisting that it'll be used for their future. 
When Priyanka discovers that Vishal has agreed to the dowry request, she walks out of the wedding at the very last moment – proudly proclaiming that she's not for sale.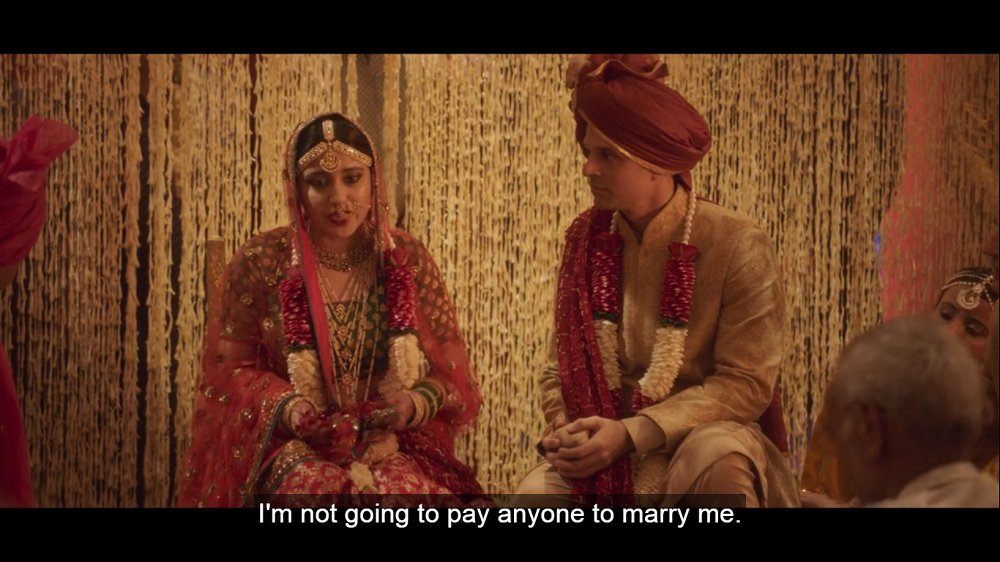 4. Karan's landlord admits that he doesn't hate him, but rather admires his courage.
Karan's landlord, Mr. Gupta, secretly films him having sex and has him arrested under the now abolished Section 377. Later he withdraws the charges, revealing that his misguided actions were borne out of helplessness because he could never live life as his true self of being gay.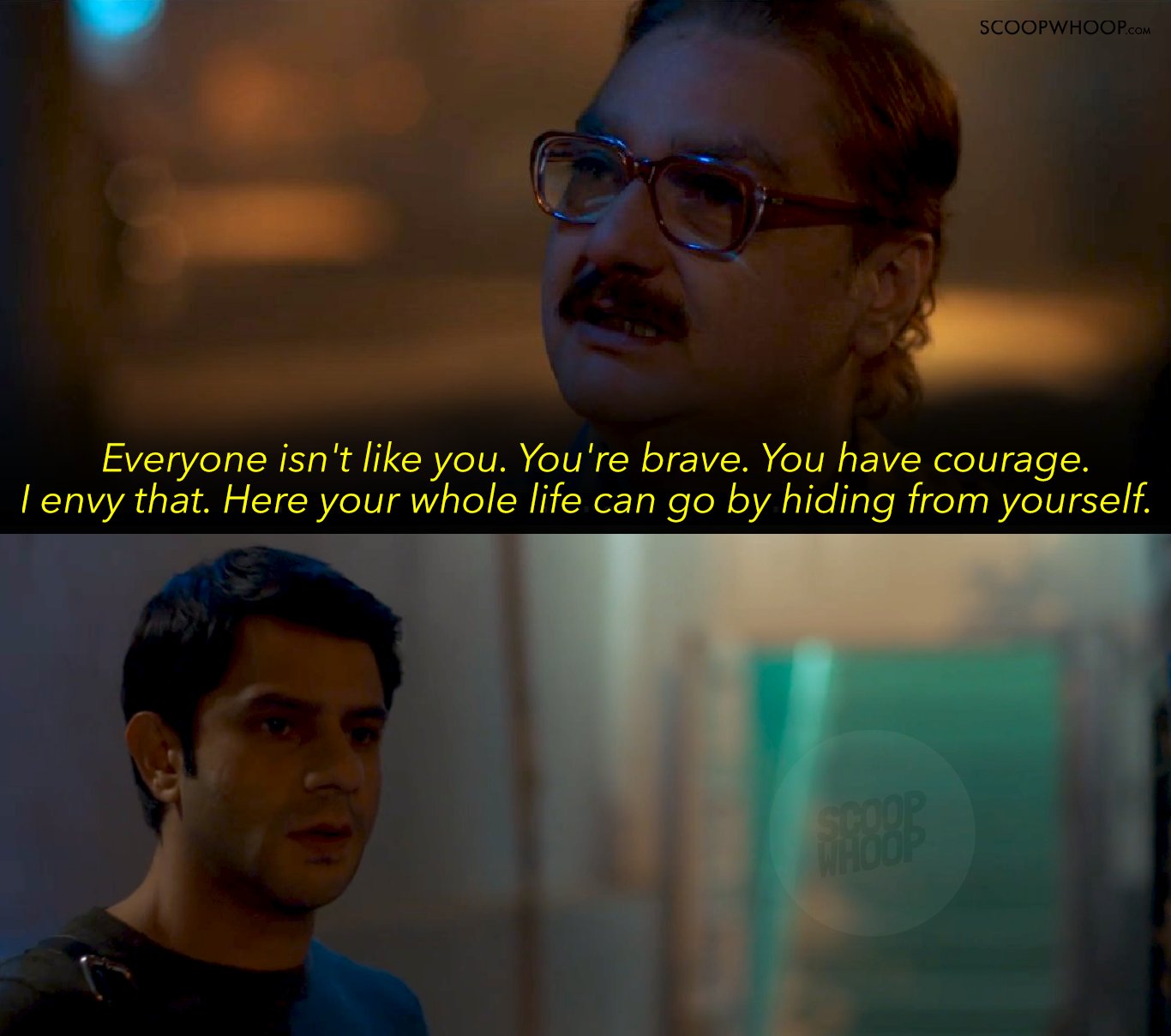 5. Karan admits that he has always been in love with his first love. 
In perhaps one of the most honestly vulnerable moments from the show, Karan and Nawab open up to each other about their true feelings, and realize, that years could not come between what they always felt.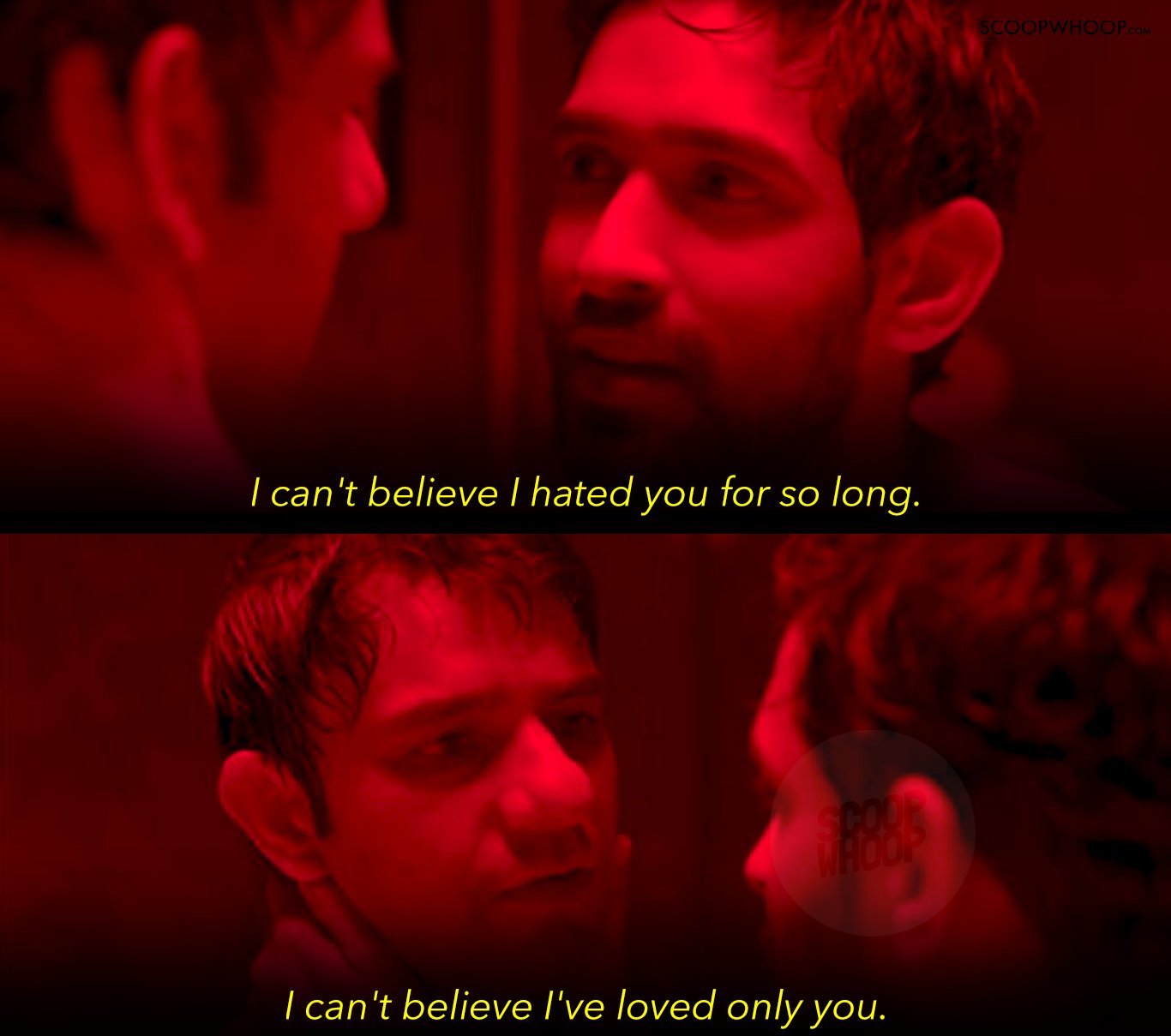 6. Kabir stands up for Jazz and helps, only to have her brush him off.
When a bride(zilla) unfairly shouts at Jazz, Kabir not only defends her to the client but also comforts her – only for Jazz to brush him off because she's used to looking after herself on her own.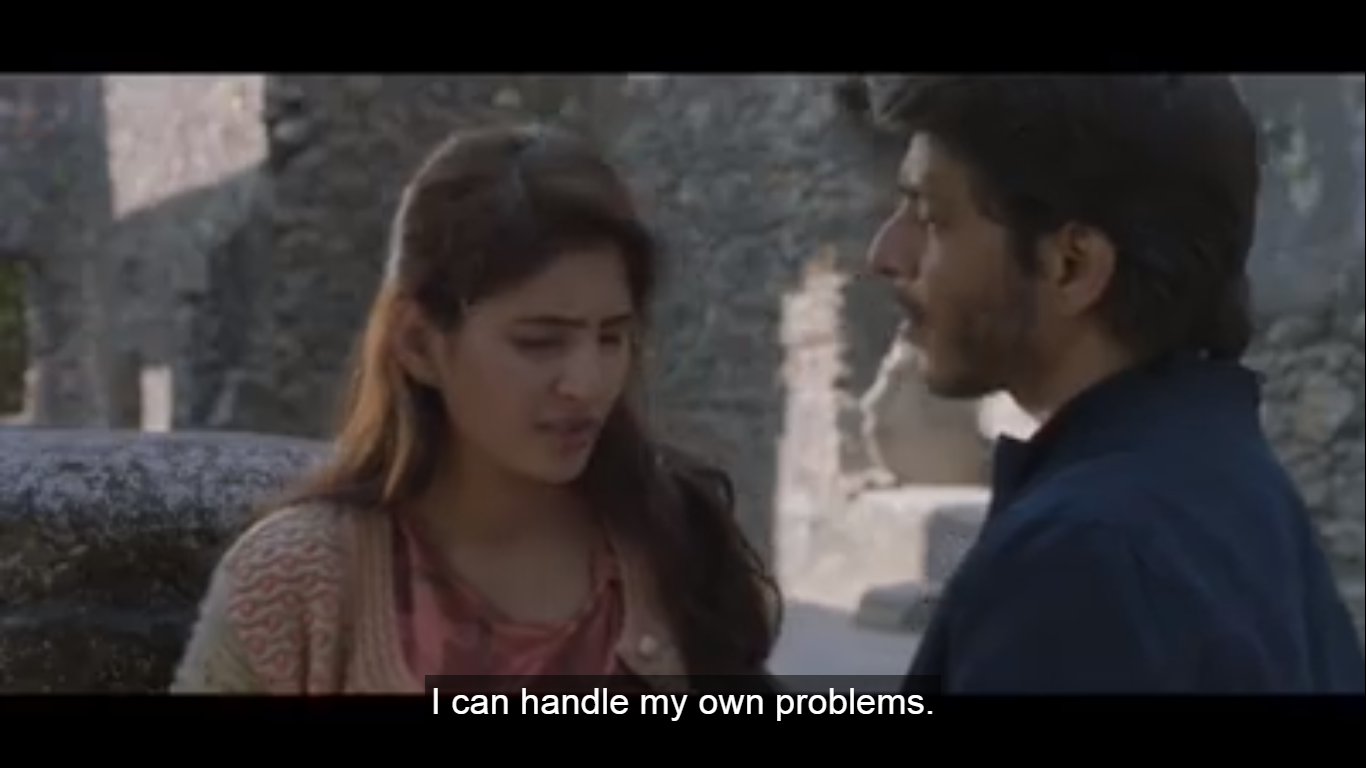 It is an innocently sweet yet important scene because Kabir understands the place where she's coming from and rather than take offense, gives her the requisite space.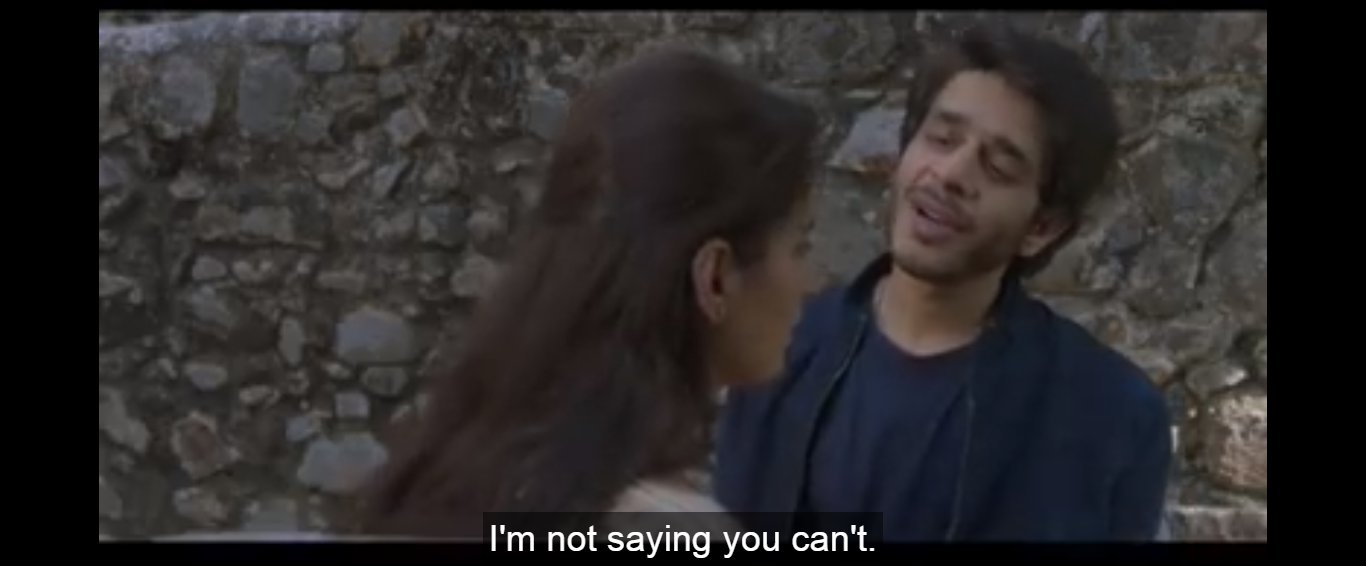 7. Tara and Karan help their longtime employee plan his daughter's wedding. 
Being wedding planners themselves, Tara and Karan realize the futility of spending your life's earning (and even taking loans), for one wedding. They thus decided to help out a longtime employee by helping him plan his daughter's wedding.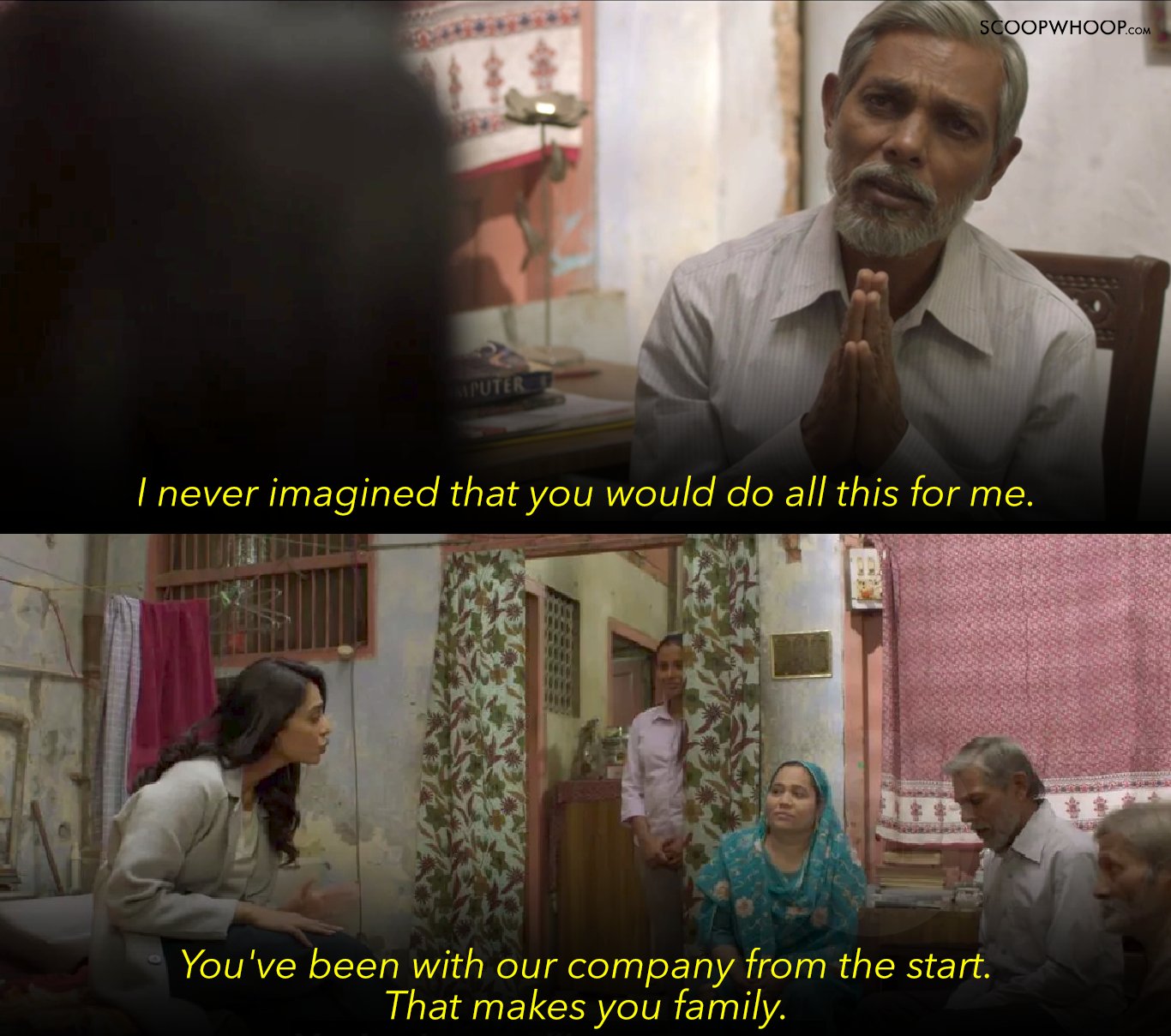 8. Jauhari shows how business acumen is not dependent on a 'polished' outlook. 
Tara's husband and company's main investor Adil snubs off Jauhari, who has a 10% stake in the company, because of his simple attire and demeanor. Jauhari is quick to show Adil that he may not look the part of a suave businessman, but that doesn't mean his business acumen is not as sharp as his, if not better.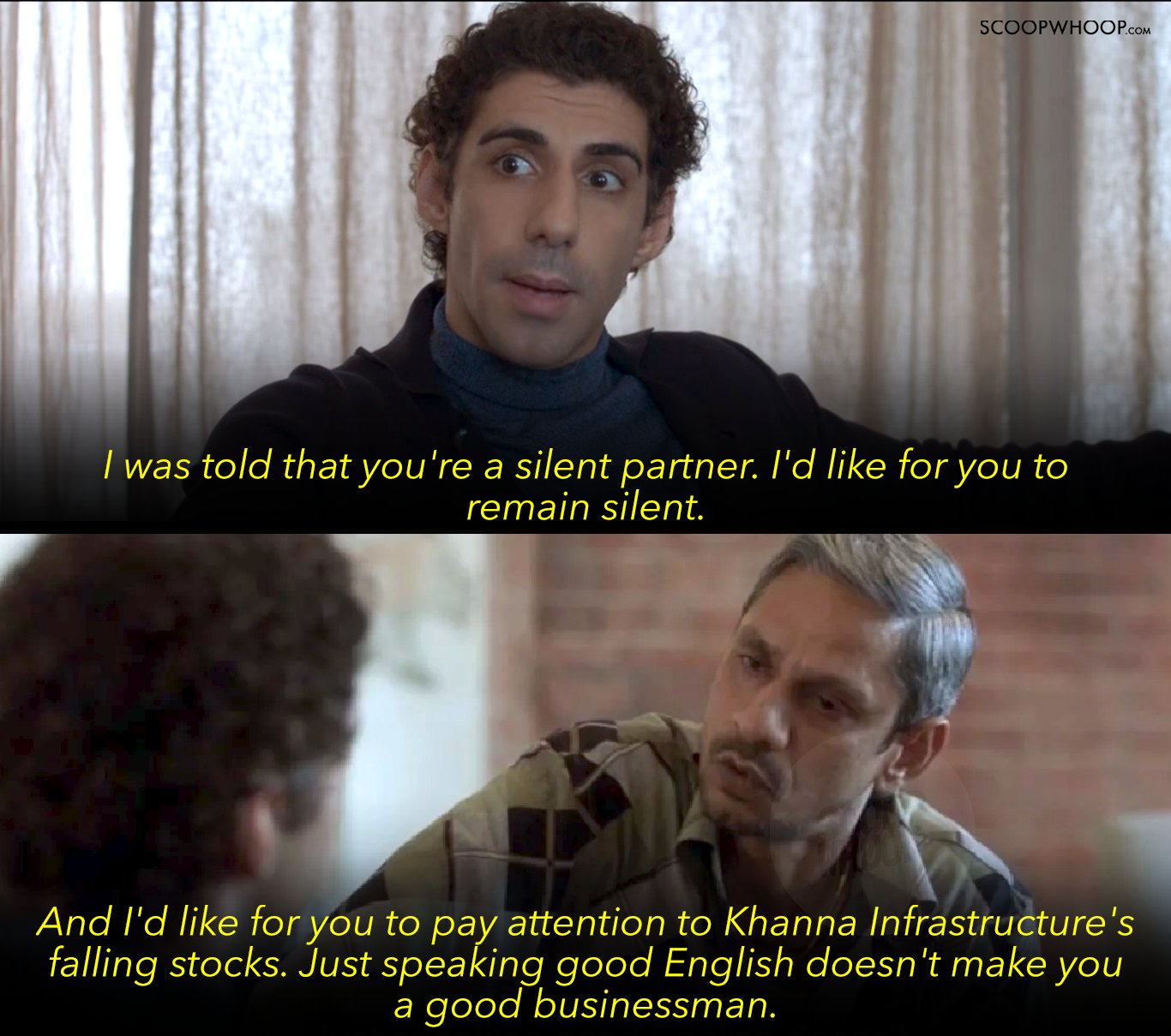 Jauhari is the perfect example of why a book should never be judged by its cover. 
9. Karan ensures that he helps a victim of sexual assault achieve justice. 
During a wedding, Karan and Tara stumble upon the family patriarch sexually assaulting a young and impoverished mehendi artist. Though the two try to help, the girl withdraws the case. 
Angry at the situation, Karan thinks of various avenues to help her, ultimately having his journalist friend raise the topic during a press conference.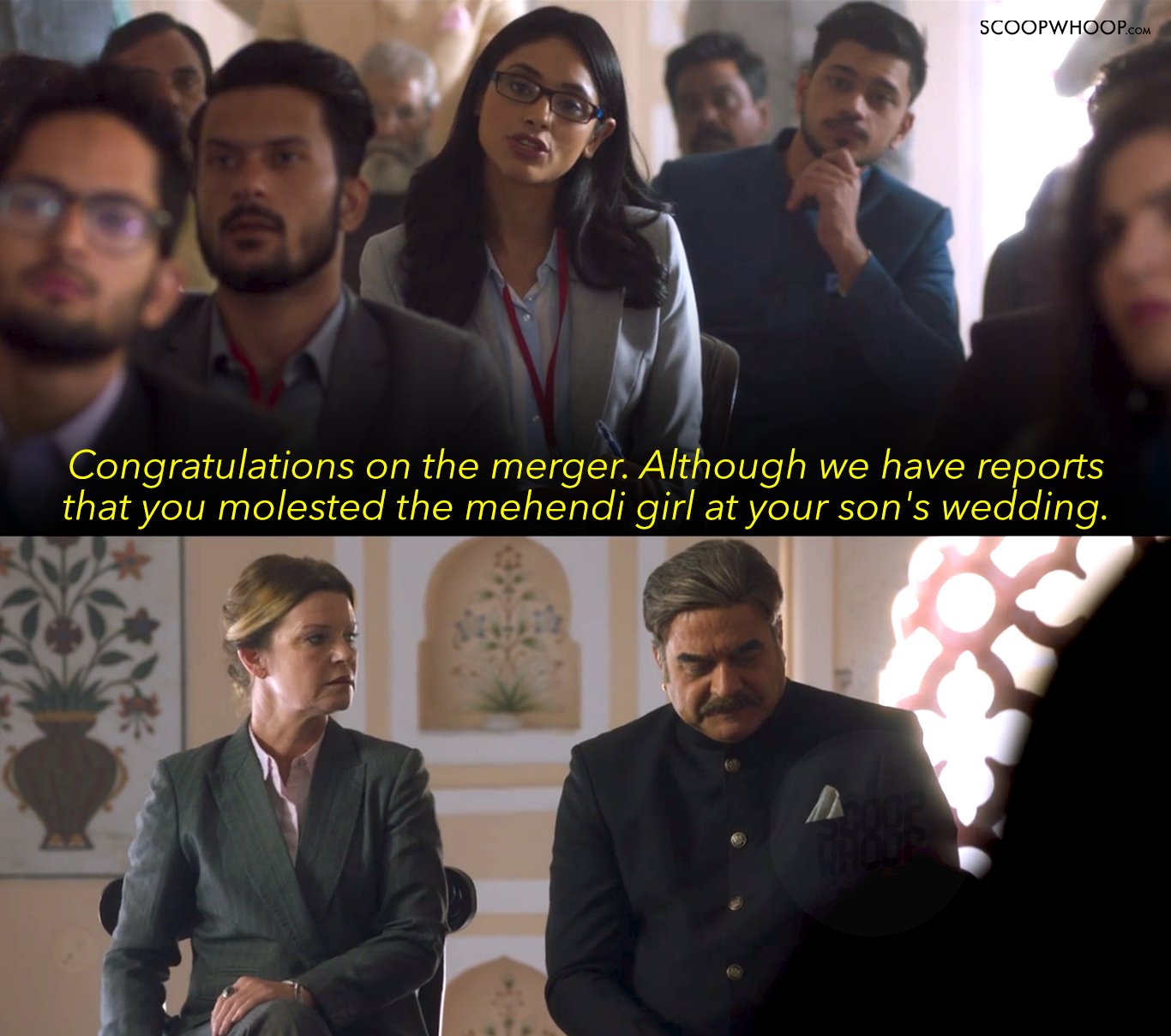 10. Tara refuses to judge a girl who agrees to monetary compensation to keep quiet for her assault.
When Pooja agrees to take the money and keep quiet about her sexual assault, Karan lashes out on her but Tara supports her, without judgment. Because Tara is open to understanding the place the young girl is coming from. And in an unfair and pragmatic world, financial stability can, at times, count for more than justice.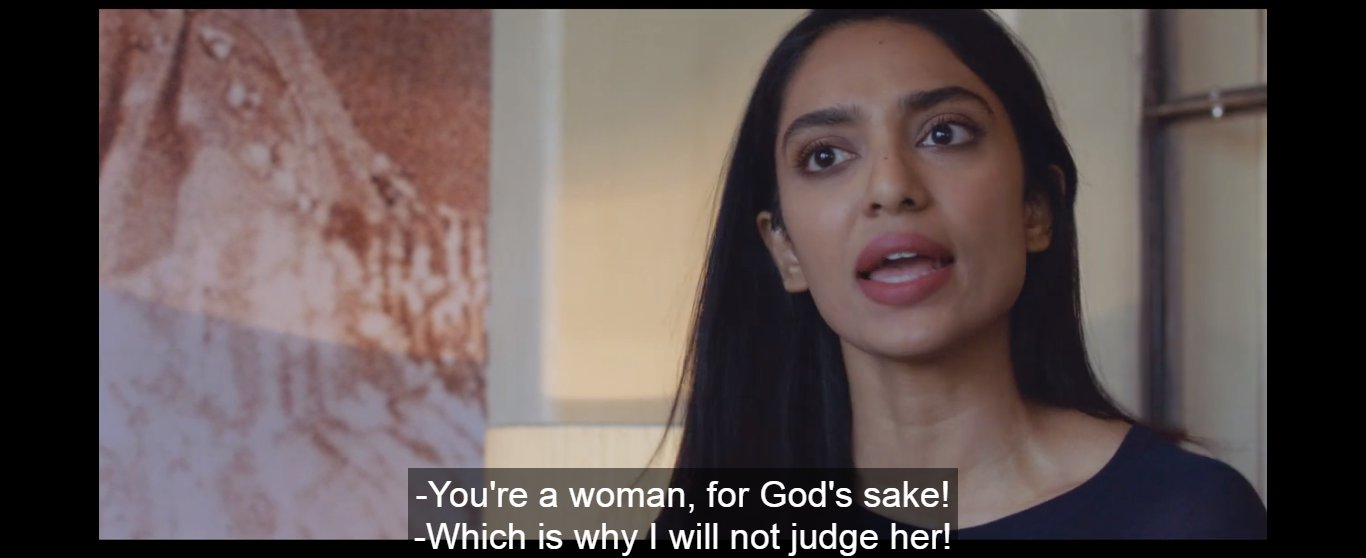 11. Tara owns up to her mistakes, and with the revelation, is freed of her flawed desires.
Despite living the life she grew up dreaming of, Tara's marriage no longer makes her happy. She decides to walks out of her marriage, determined to live life on her own terms – without the weight of her past transgressions and childhood insecurities hanging on her.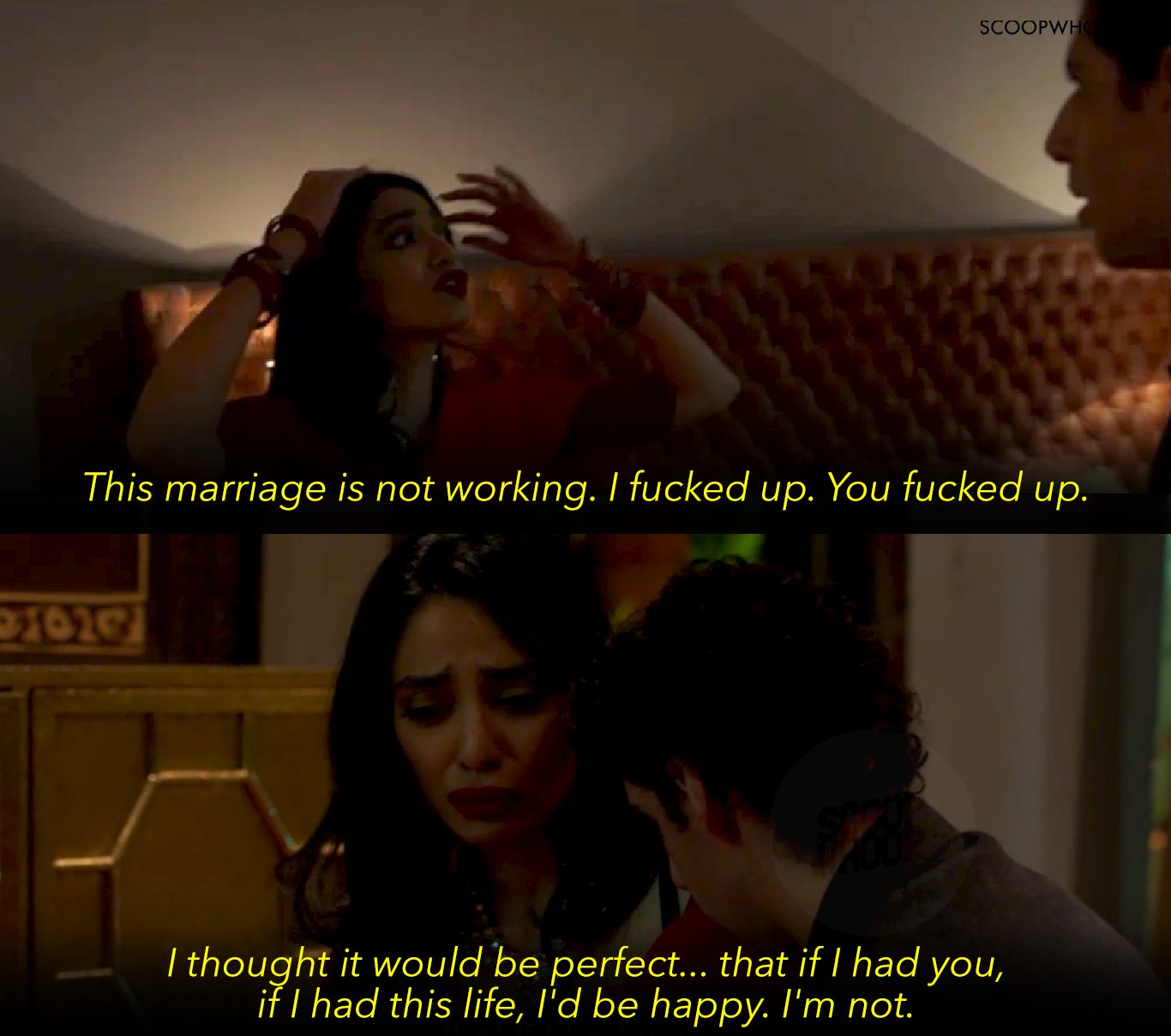 The show deserves a special mention for presenting flawed and ambivalent female characters – something that exists in the society but is rarely presented in Indian movies or shows.
12. Sukhmani agrees to a failed marriage, thinking of it as her only avenue for freedom. 
Despite knowing that her future NRI husband is impotent (and unwilling to seek treatment), Sukhmani marries him. For her, America holds freedom and success, while a failed marriage in Ludhiana only holds ridicule and embarrassment.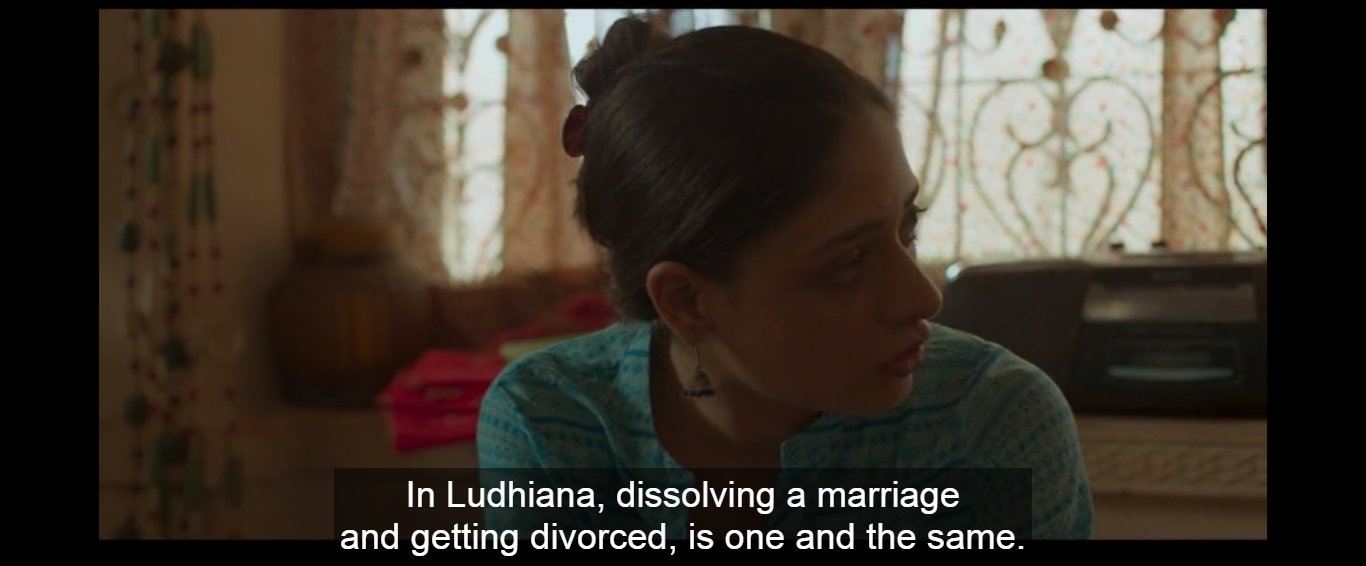 It's a stark reflection of how, when equal opportunities are denied to women, they are often forced to resort to extreme measures.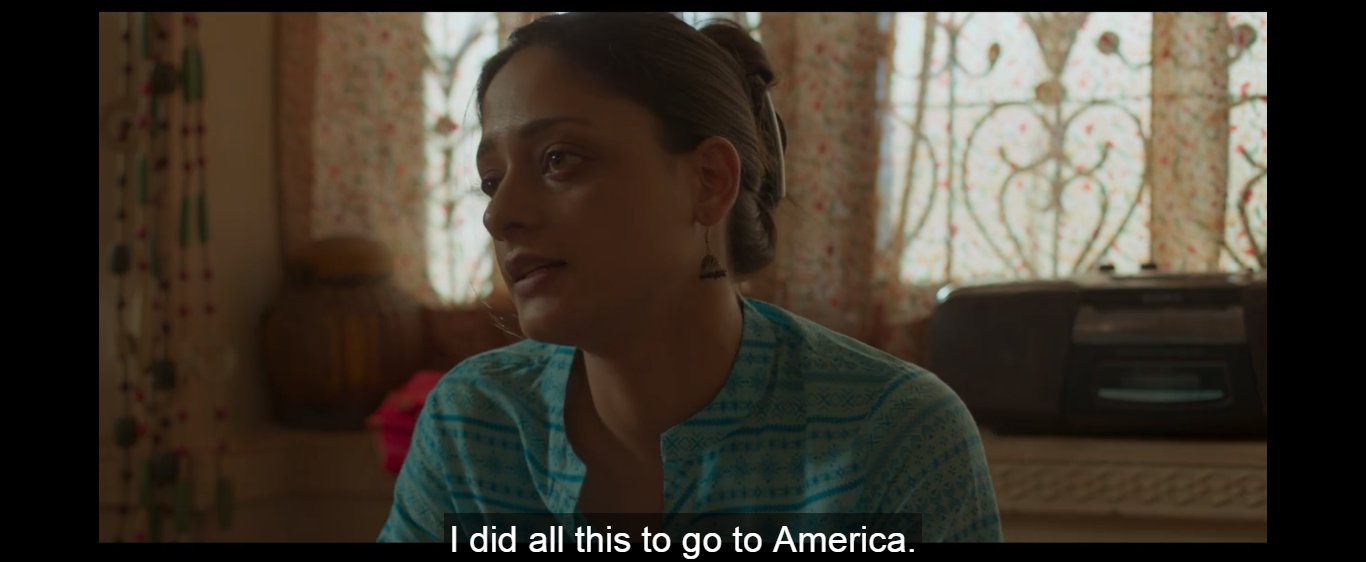 13. Karan's father supports him in front of the media, society, and his own family. 
When Karan is outed as gay, he becomes a victim of police brutality and judgemental society. At that time, when the media hounds his house for a statement, his father stands up in his support.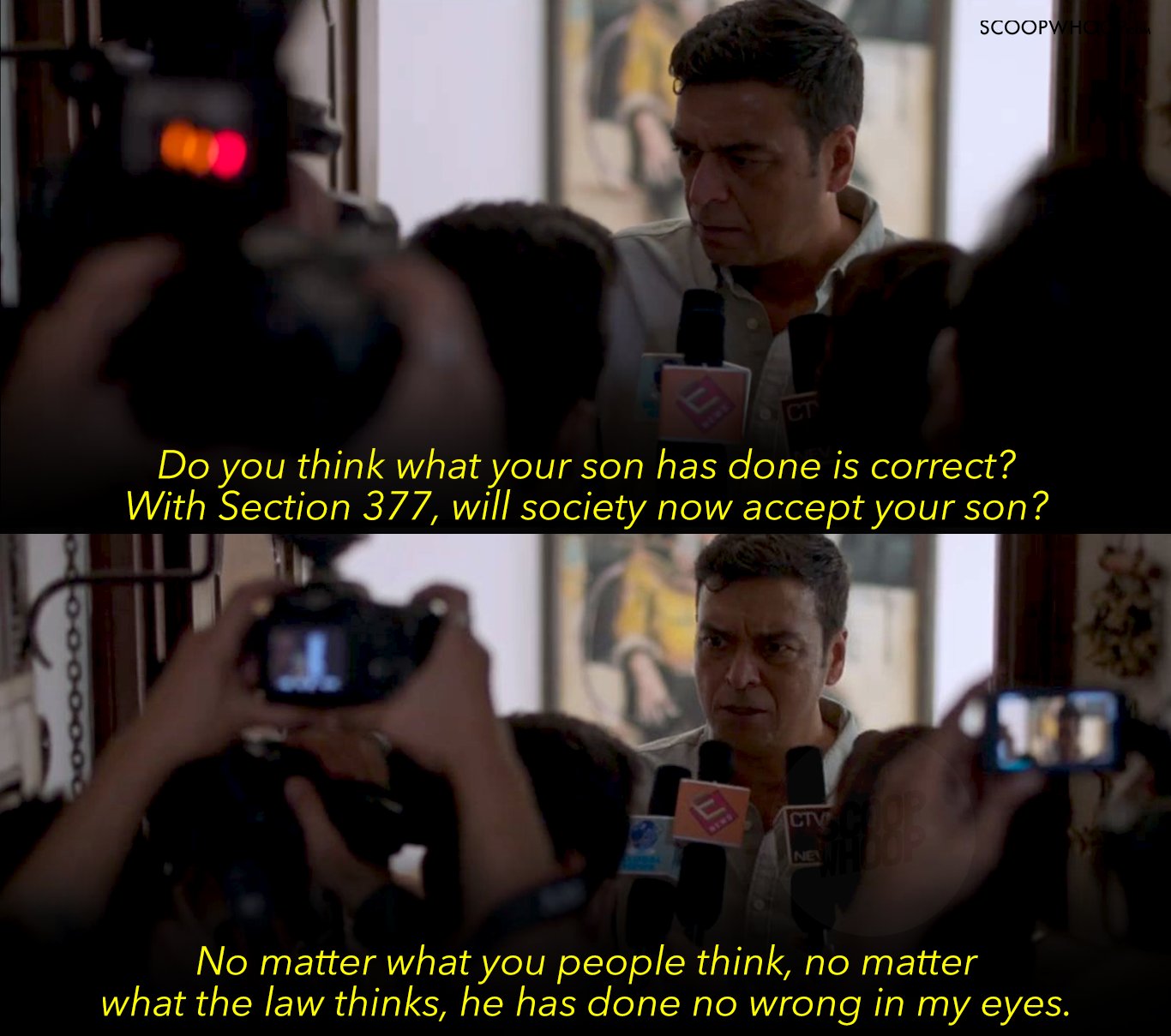 14. Karan finally confronts his mother.
In a deeply emotional state, his father's support gives Karan the courage to confront his first abuser – his mother. He lets her know what her physical abuse and lack of support did to his psyche as a child and in a way, confronts his deeprooted horrors.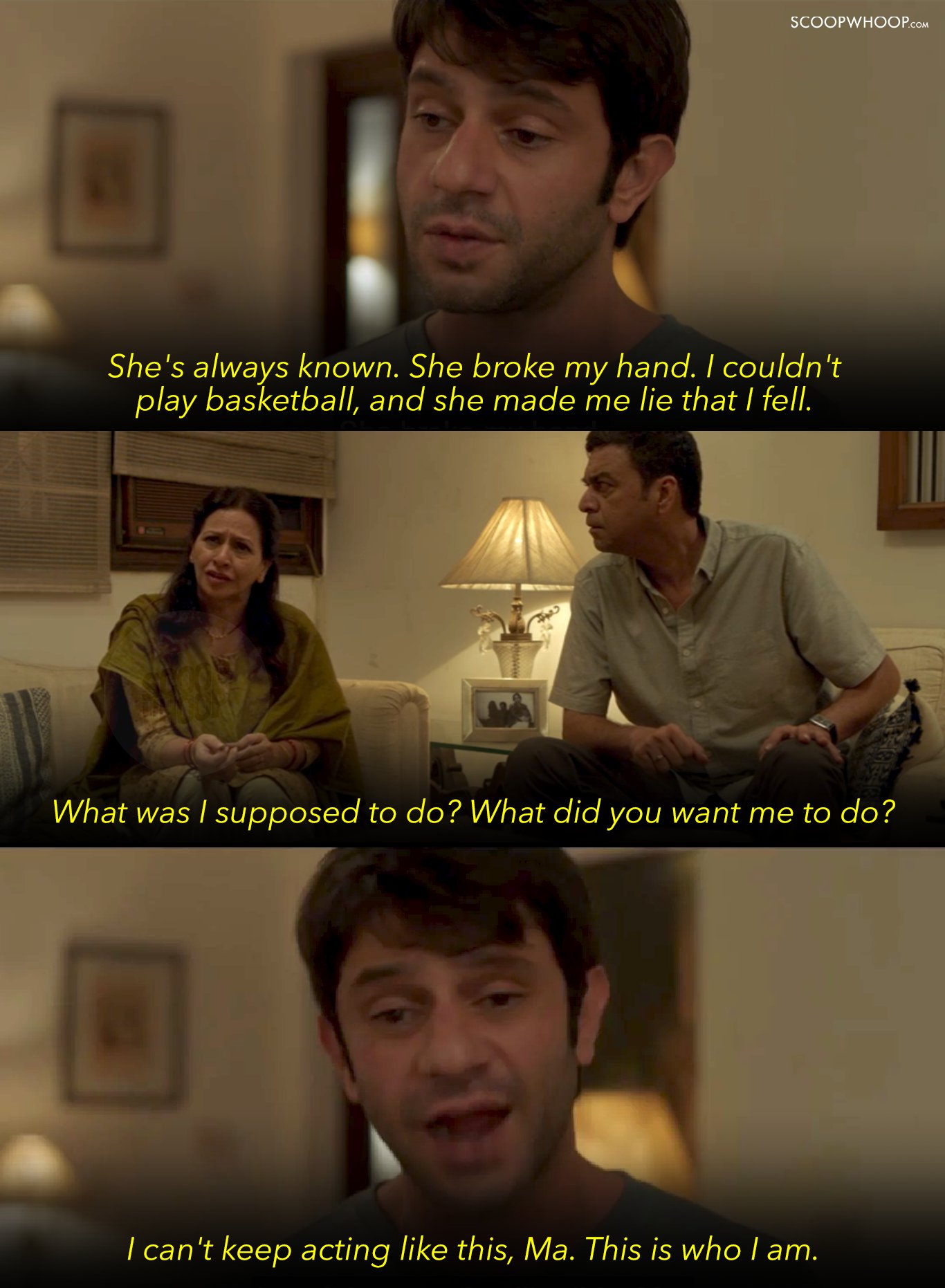 15. Mital confronts her father for objecting to Karan's sexuality. 
Mital discovers that her parents were the one who had Karan arrested for being gay and confronts her father. She lets him know that it's okay to desire another person, irrespective of the gender.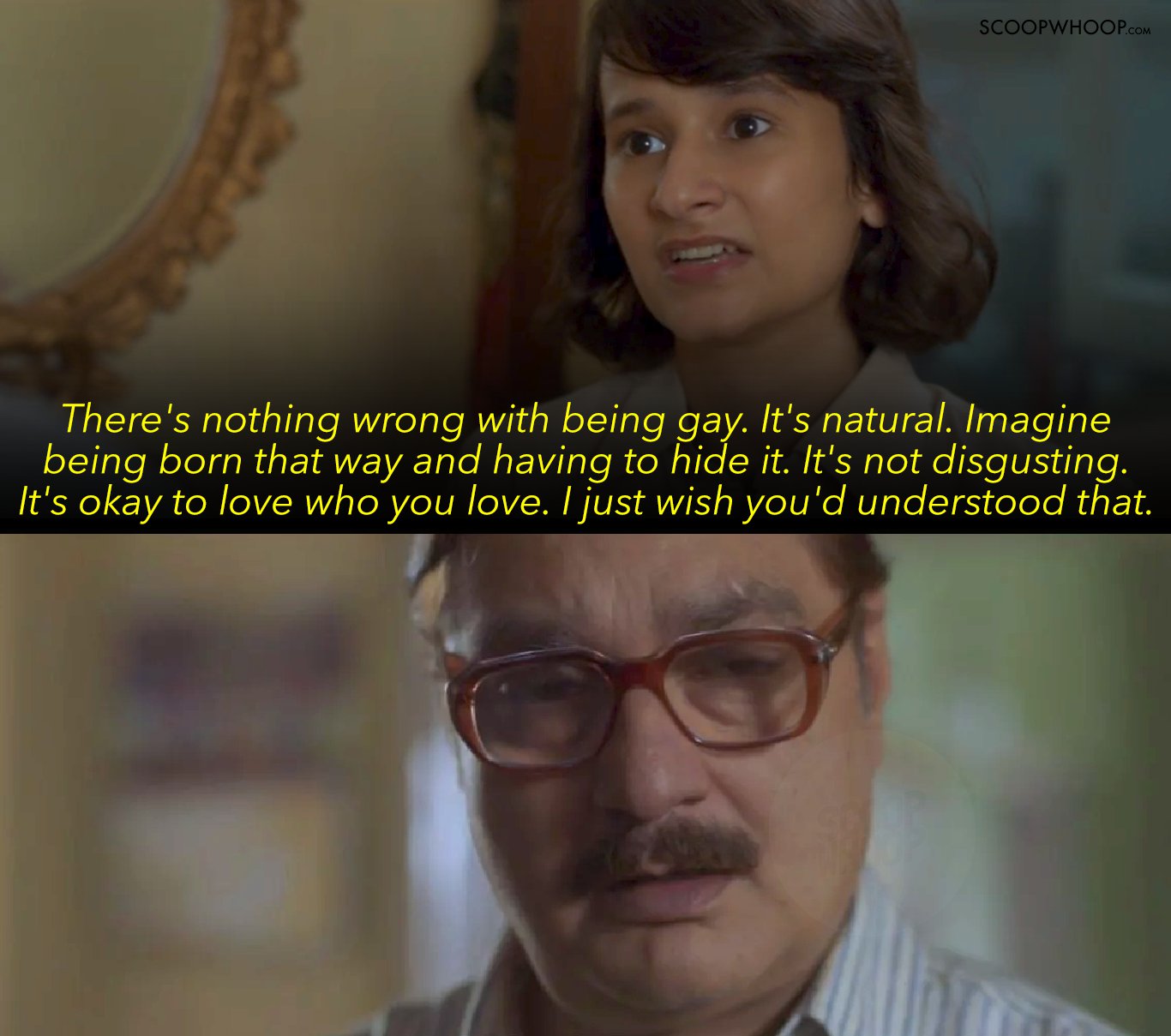 16. Karan falls in love, only to realize that he can never be with the person. 
After years of hiding his true self and keeping his emotions in check, Karan realizes he's only ever loved his childhood boyfriend, only to realize he can't be with him. That's when Karan, who's taken upon the society, the law, and even his own mother, breaks down completely.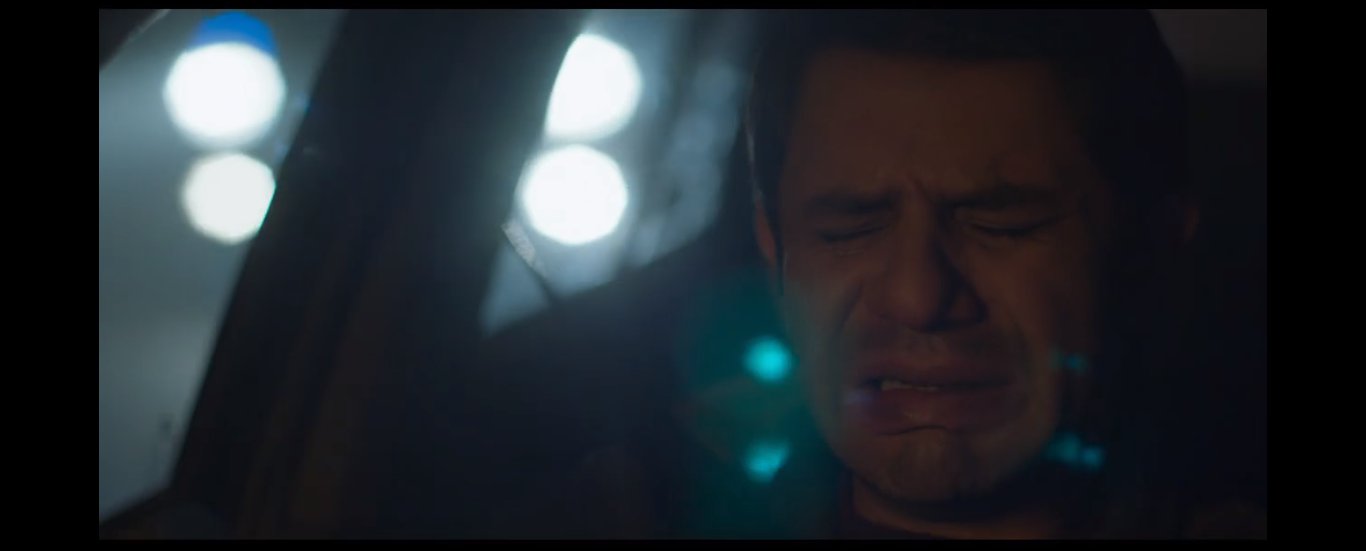 Entertaining, humorous, insightful, and realistic in equal terms,  Made In Heaven is a show where you are emotionally invested in the characters, and the stories being unfurled. 
All images are screenshots from the episodes on Amazon Prime Video, unless specified otherwise.