Ever since we first laid eyes on him, Madhavan has forever changed our perception about love. His boyish charm always reflects beautifully on the screen, making it tough for us to not fall for him, over and over again. And even after all these years, Madhavan is yet to lose that golden charm. He is still as amazing to watch, just like he was all those years ago. 
While he's spectacular in most of his movies, there are some scenes which never really left us. These scenes are what make us question the non-existence of guys like him in real life. Here are 8 scenes which make us realise why we first fell in love with Madhavan:
1. Rehnaa Hai Terre Dil Mein
This film was an assortment of both beautiful and heart-wrenching romantic scenes. Watch this again and any '90s girl will go weak in the knees. Every time the title track plays, you automatically get a smile on your face. Who doesn't love watching Madhavan going head over heels over Dia Mirza, right? Though it's really hard to choose the best scene from this bouquet of love, the one that stands out the most is when Madhavan sees Dia dancing in the rain for the first time. 
Watching him fall in love, made us fall in love with him!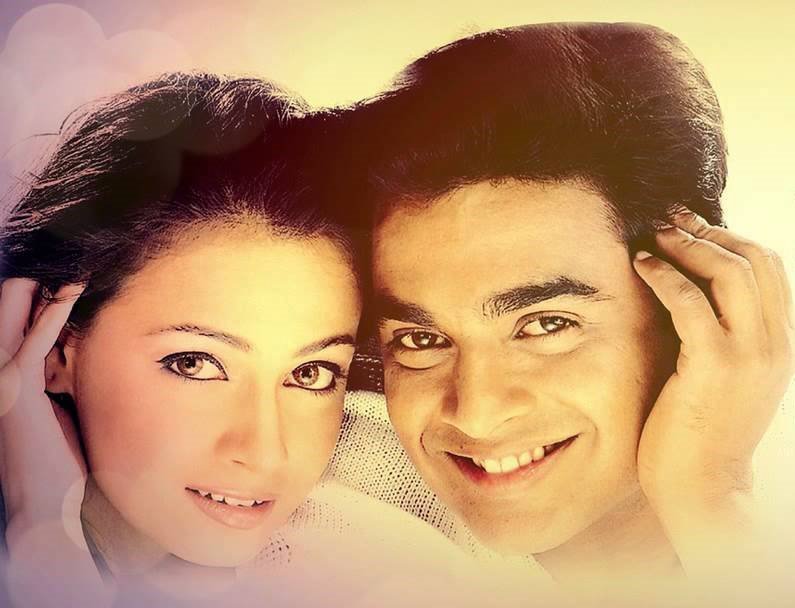 Watch this scene here.
2. Rang De Basanti
Madhavan played Flight Lieutenant Ajay Rathod in this epic film and even though it was just a special appearance, his performance was impactful and emotional. The scene where Ajay proposes to Sonia (Soha Ali Khan) is certainly the most adorable moment in the film and left the audience gushing. He set the bar for #BoyfriendGoals really high with this one.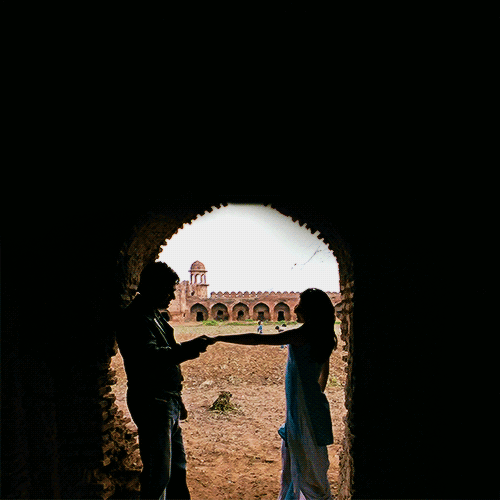 3. Guru
Madhavan played a journalist in the film and had a love track with Vidya Balan. The scene where he proposes to her is probably the most honest moment in a film. He puts forward his proposal in the most direct manner and inspite of her ignoring his question the first couple of times, his insistence makes his proposal all the more memorable.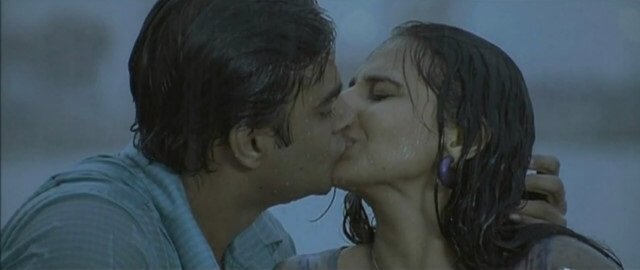 Watch this scene here.
4. Tanu Weds Manu
Madhavan's Manu was restrained yet charming, so much so that it's impossible not to fall in love with him. Even though his love interest, played by Kangana, wants to marry another man, we never doubt Manu's honesty. His sincere love for her reflects through his eyes and his actions, and eventually Tanu notices that too. 
Manu is such a keeper in this one! The scene where he talks about his life in London and expresses his love for Tanu is simply heart-wrenching.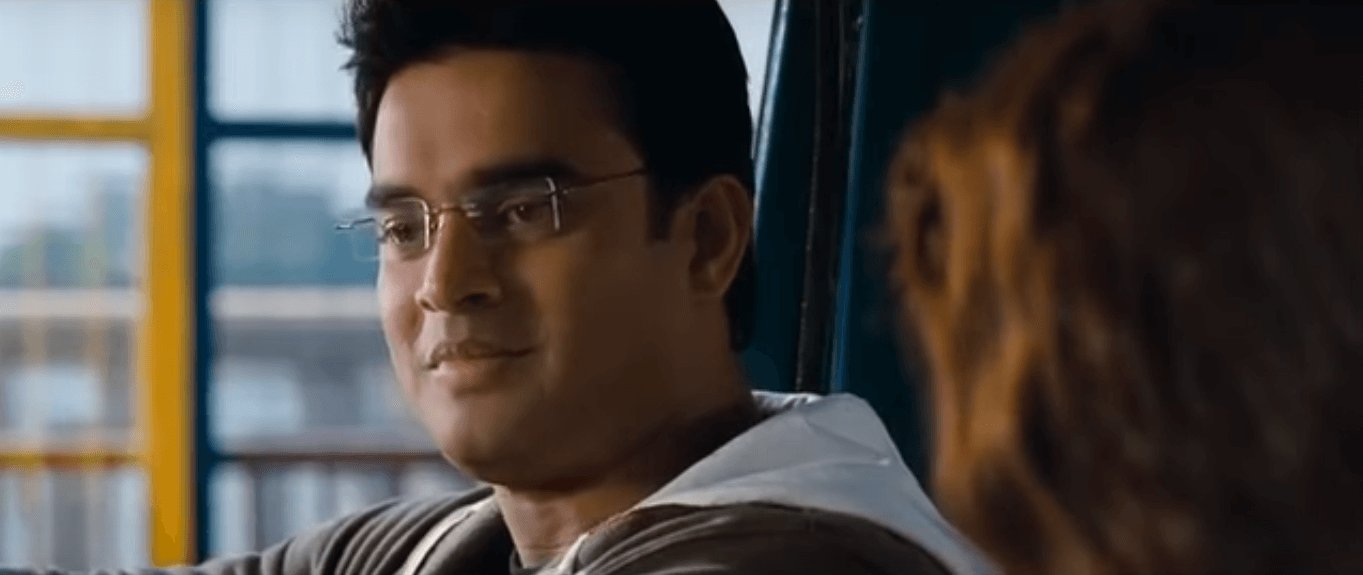 Watch this scene here.
5. Tanu Weds Manu Returns
The sequel saw Dr Manu facing a dilemma. His marriage with Tanu is not working out and after she leaves him, he falls in love with another woman, Kusum, whose resemblance with Tanu is uncanny. 
The scene where he honestly confesses about his past to Kusum and opens his heart out is truly moving.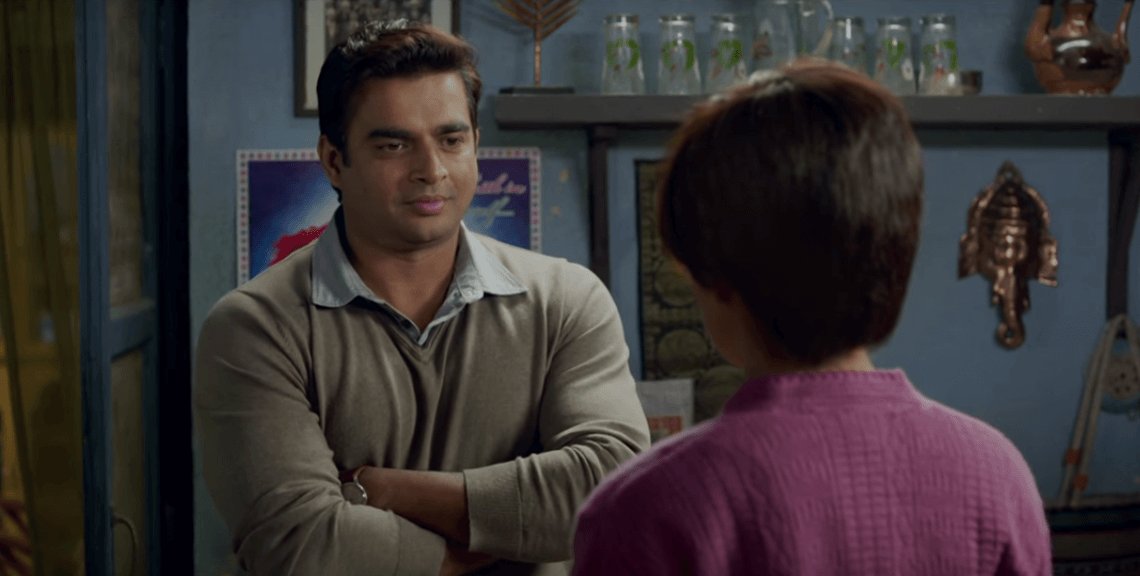 6. Alaipayuthey
Madhavan was the perfect boy next door in this movie. The way he expresses his love with the tiniest of gestures was simply adorable to watch. But he was particularly great in the train scene where he tells Shakti, played by Shalini, that he isn't in love yet. 
Looking at him, however, we were definitely in love. How does this guy get it right, every single time?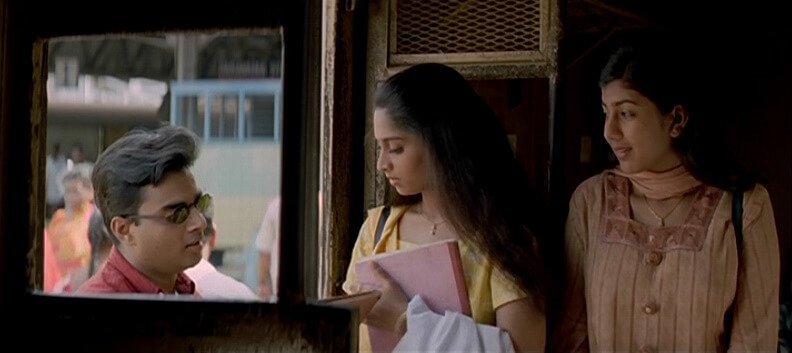 Watch the scene here.
7. Kannathil Muthamittal
Madhavan played the role of a poet to such perfection that you'd never believe he isn't one in real life. He takes his 9-year-old adopted daughter to Sri Lanka just so that she can have some answers about her identity. But the scene where Madhavan truly stole our hearts was the one where he proposes to Indira (played by Simran). He expresses his love in such a passionate way, it is bound to leave a smile on your face.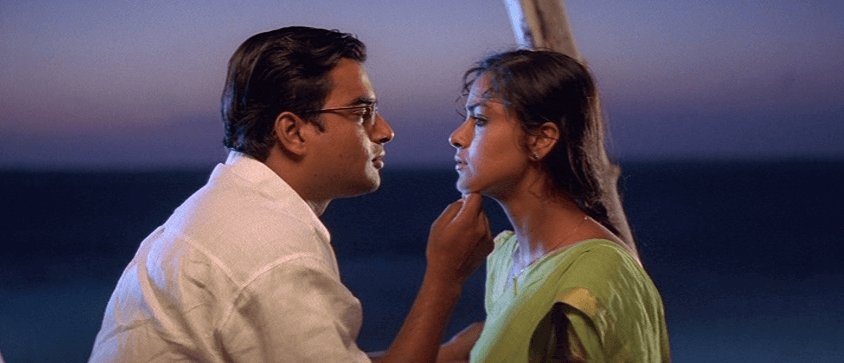 Watch the scene here.
8. Minnale
Minnale was the film that was later adapted in Hindi as Rehnaa Hai Terre Dil Mein and if you think Madhavan was great in the Hindi version, you've got to check out this one. The scene where he takes Reena for a birthday date wasn't what he planned but with his effortless charm, Madhavan surely made it one of the best dates ever.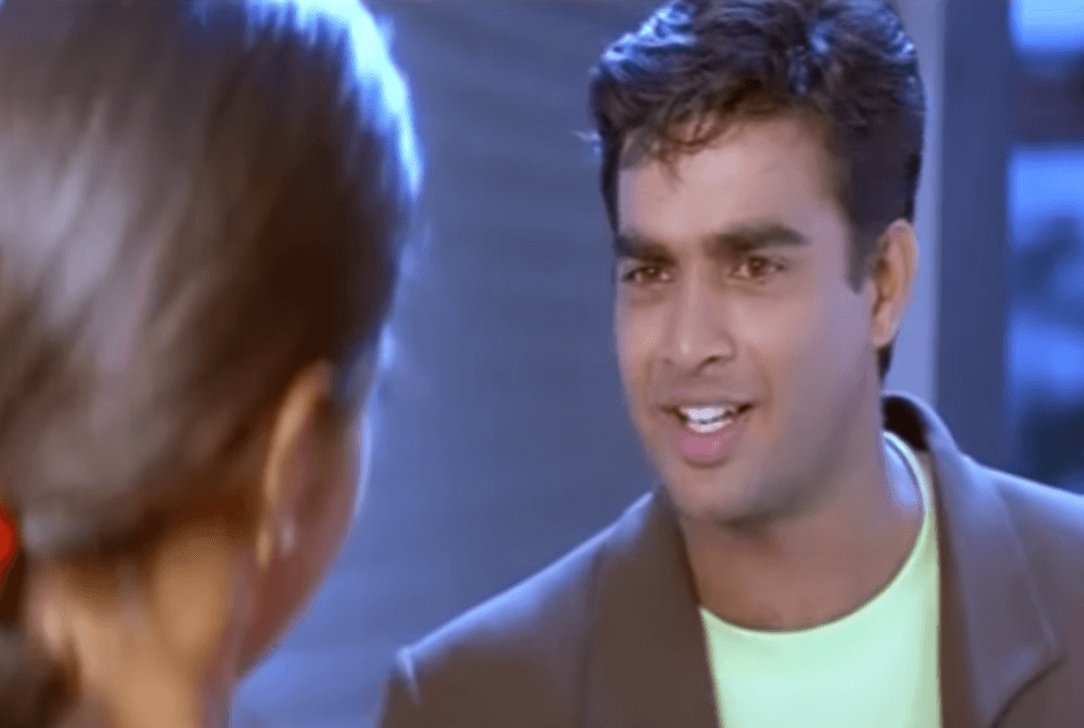 Watch the scene here.
Maddy forever!