Born into a rather filmy family, I've grown up on a steady diet of Hindi movies.
From mainstream masala ones to the serious, arthouse movies, I saw it all. While I loved the magic of Yash Chopra's Swiss Alps-serenading romance, I was equally keen on experiencing the harsh reality of Govind Nihalani's films. For me, Bollywood was divided into two clear-cut categories. One where everything was beautiful and dream-like; the other had things deep-rooted in reality. And rarely did the two worlds collide!
That is, till I saw Shyam Benegal's Zubeidaa and was left speechless at both Karisma Kapoor's beauty and the volumes of emotion weeping through her eyes!
Frankly, I haven't seen many films since that have combined reality and fantasy with such great effect. And that ensures Zubeidaa's cult-status for years and years to come.
At the heart of it, the film is a young man's journey to discover his mother, a woman he was separated from as an infant. Been raised by his maternal grandmother, in the absence of both his father and mother, he's curious to know his heritage. More importantly, Riyaz (Rajit Kapoor) is keen to know more about his mother, Zubeidaa's (Karisma Kapoor) story that's been carefully hidden from him by everyone, including his grandmother.
Taking centrestage, the film is the tale of a young, spirited girl, Zubeidaa, who's constantly tied down, first by her dominating father, Suleiman Seth (Amrish Puri), and then by the strict diktats of the royal life thanks to her controversial wedding to Maharaja Vijendra Singh (Manoj Bajpayee). She wants to break free, experience all that love has to offer and lead a happy, simple life. But her relationships take the better of her, leaving her in a dilemma she's unable to figure out. 
Even her death, under mysterious circumstances, comes at a point when she's confused about where her marriage and her life are headed.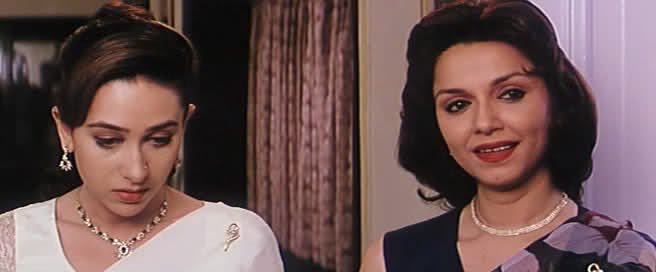 There's no denying that Zubeidaa entirely belongs to Karisma Kapoor. 
Playing the titular character, the actress is luminous in both her beauty and her performance. You see her first as a teenager who aspires to be an actress and even shoots for one film. She's spoilt and rebellious and doesn't wish to conform. As the film graduates, Zubeidaa becomes a wife, mother, a divorced single woman and then, the second wife. What remains common among all her various avatars is the innocent young girl desperately seeking love. 
Capturing both innocence and maturity, confidence and coyness, Karisma is spectacular throughout the movie. Not once do you see her fall short even when she's sharing the frame with the other cast members, most of which are extremely accomplished actors as well. 
The film won her the Filmfare Best Actress (Critics) Award and her performance remains one of her finest, most enhanced works yet.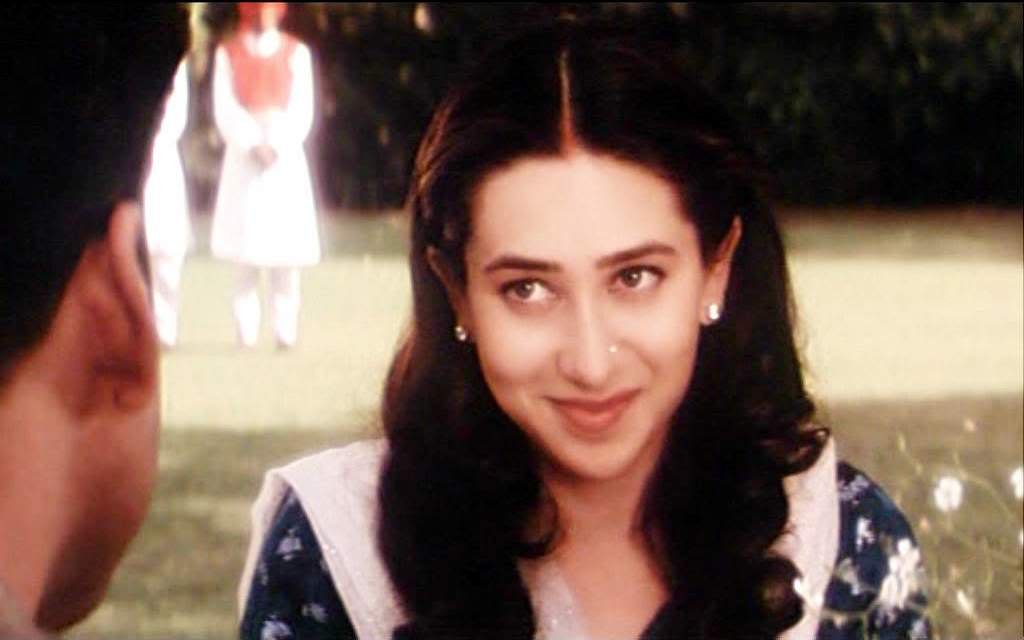 One of the best parts about Zubeidaa is the film's astounding supporting cast.
There are many interesting characters in the movie and each of the cast members bring their A-game to the film. The film boasts of absolutely spot-on casting and has a great mix of both mainstream as well as arthouse cinema actors.
Surekha Sikri, playing Zubeidaa's mother, portrays a woman torn between her husband and daughter with great effect. There's also the ever-so-fantastic Manoj Bajpayee as the ill-fated Maharaja who loves Zubeidaa dearly but somehow fails to understand her spirit. And of course, there is Rekha playing Vijendra Singh's first wife, Mandira Devi. She brings the right amount of grace and dignity to her part and her restrained performance as well as her silence speaks volumes. 
Another significant performance comes from Rajit Kapoor. As the grown-up Riyaz, he's the right amount of vulnerable as the young man desperately seeking traces of his mysterious mother. 
That Shyam Benegal is a masterful storyteller is no surprise. 
With Zubeidaa, the ace director presents the story of real-life actress Zubeidaa Begum and her ill-fated life. Without a doubt, it's one of the filmmakers' most melancholic works yet. He blends the grandeur of the royal life with intricate human relationships and presents a film that's both ornate yet minimalistic in style. Juggling between Riyaz's search and Zubeidaa's story, the film keeps you equally invested in both. And that showcases Benegal's true victory as a director.
It is his directorial efforts, coupled with the performances of the lead characters that won Zubeidaa the National Award for Best Film in 2001. 
Not many would know but the film has been written by film-critic Khalid Mohammed and is the story of his mother.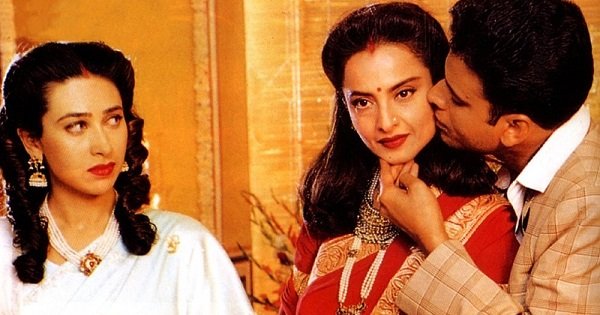 You can't talk about Zubeidaa and not revisit the film's music.
Composed by A.R. Rahman with lyrics by Javed Akhtar, the film has some beautiful tracks interwoven into the film. From So Gaye Hain to Dheeme Dheeme, Main Albeli to Mehndi Hai Rachnewali, the songs totally belong to the era the film is set in and even after so many years, you won't stop admiring the simplicity of the music.
So Gaye Hain, especially, in the soulful voice of Lata Mangeshkar is effectively used in the background on many instances in the movie. It's haunting, moving and speaks volumes of Zubeidaa's state of mind, every time it plays in the movie.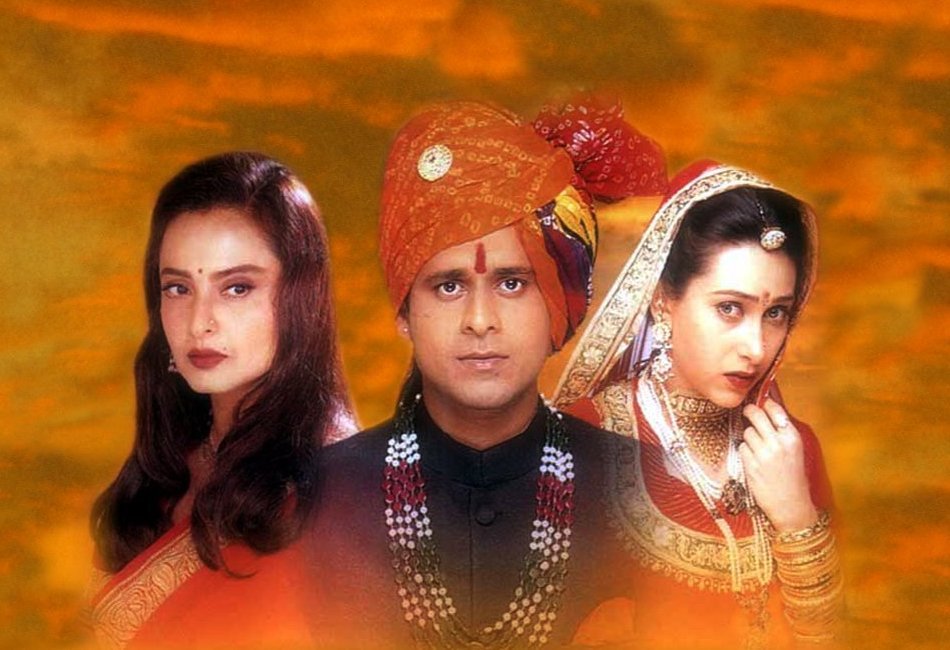 I was all of 13 years of age when I first saw Zubeidaa. 
Even after so many years and repeated viewing of the film, I haven't been able to completely understand Zubeidaa's turmoil. Did she want to be an actress? Did she want to keep her child or marry the King instead? Was she jealous of Mandira Devi or simply insecure of her own position in the royal house? Did Vijendra Singh truly love her or was she a trophy wife for him? And lastly, what was Riyaz's fault?
I don't think I'll ever get all my answers. Just like Riyaz never got his in the movie! 
But then aren't some films meant to linger on in our minds, forever and ever?