Bollywood film 'Peepli Live' co-director Mahmood Farooqui was today sentenced to seven years imprisonment by a Delhi court for raping a US researcher here last year. Additional Sessions Judge Sanjiv Jain awarded the minimum jail term prescribed for the offence to Farooqui, who was produced in the court in custody. 
The court also imposed a fine of Rs 50,000 on the 44-year-old filmmaker and said the amount be given to the victim, failing which he would have to undergo an additional imprisonment of three months. It also tasked the Delhi Legal Service Authority to decide appropriate compensation for the woman. The court had on July 30 held him guilty of raping the American woman last year at his house in a drunken state. During the arguments on sentence earlier, Delhi Police had sought life imprisonment for the filmmaker, saying the crime perpetrated on the foreigner has brought "disrepute" to India. 
Farooqui's counsel Nitya Ramakrishnan had said as the filmmaker suffered from bipolar disorder and has fully cooperated in the case he should be given a chance to reform. Seeking stringent punishment for Farooqui, complainant's counsel Vrinda Grover had said, "The foreigner (victim) was here for research work but was raped by a person she knew, who was her friend and whom she had trusted". Farooqui, who was out on bail, was taken into custody immediately after his conviction in the case. 
Prosecutor Mohammed Ikrar had earlier said that the woman, in her complaint, had alleged that Farooqui was drunk when he raped her at his house where she had gone to seek his help for her research work in March last year. The police had on June 19, 2015, lodged the FIR against Farooqui on the woman's complaint after which he was arrested.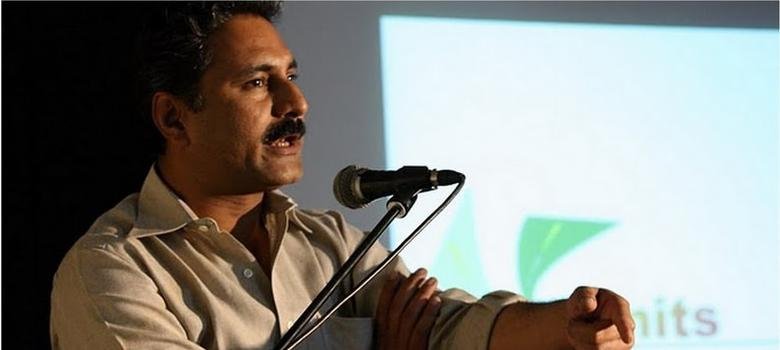 Here is a detailed timeline of the case:
2015
June 22: Co-director of Peepli (Live), Mahmood Farooqui, has been arrested for allegedly sexually assaulting a US-based woman around three months ago.
June 23: The 35-year-old US national who filed a rape case against filmmaker Mahmood Farooqui has said in her statement that she got to know the director after he assured her that he would fix her an appointment with MP Yogi Adityanath from Gorakhpur for her research work.
June 29: A charge-sheet was filed against the filmmaker alleging he had raped the 35-year-old research scholar from Colombia University at his Sukhdev Vihar house in south Delhi on March 28.
August 20: Mahmood Farooqui, an accused in a rape case, moved for bail in a Delhi court. Additional Sessions Judge Sanjiv Jain set August 25 as the date for hearing the bail application.
September 3: A special fast-track court on Wednesday framed charges punishable under the offence of rape against film-maker Mahmood Farooqui, who has been accused of sexually assault by an American researcher.
September 9: Trial in a case in which Bollywood movie 'Peepli Live' co-director Mahmood Farooqui has been accused of raping an American research scholar today commenced before a city court with the recording of the statement of a police officer.
September 18: Alleged rape victim told a fast track court she had texted — and later, shared over phone — details of the incident to a friend, who had introduced her to the accused.
November 17: Filmmaker Mahmood Farooqui, who is being tried for allegedly raping an American research scholar, on Monday concluded his deposition before the fast-track court. Denying the allegation of rape, Farooqui concluded his deposition by claiming he has been falsely implicated.
December 25: A fast-track court has finished recording the testimony of defence witnesses in the rape trial involving filmmaker Mahmood Farooqui. The court said it will hear final arguments in the case from January 7.
2016
January 15: The US research scholar, who has accused filmmaker Mahmood Farooqui of rape, "did not resist" because she feared being killed like the victim of the December 16 gangrape, her counsel told a trial court Thursday. During the final arguments in the rape trial against Farooqui, the complainant's counsel told the court that the research scholar knew that if she resisted, the "consequences would be worse".
January 23: Filmmaker Mahmood Farooqui, accused of raping a US researcher, told a special fast-track court Friday that the version of the rape incident as alleged by the victim shows the "impossibility of sexual assault".
January 26: Mahmood Farooqui was granted regular bail in a rape case by a special fast track court for his "good conduct". He had earlier been granted interim bail by the court.
July 30: Mahmood Farooqui was convicted by a special fast-track court on Saturday for raping a 35-year-old American woman in 2015. The court will decide on the quantum of sentence on August 2 after hearing arguments from both sides.
August 4: Court pronounces 7 years of jail sentence for Mahmood Farooqui.