Malayalam producer Ajay Krishnan committed suicide on Saturday, reportedly after he saw the preview of his upcoming film Avarude Ravukal, reports The New Indian Express.
Reportedly the 29-year-old producer hanged himself at his residence because he was facing financial problems. Krishnan's parents Radhkrishnan Pillai and Jayakumari where at home when the incident took place.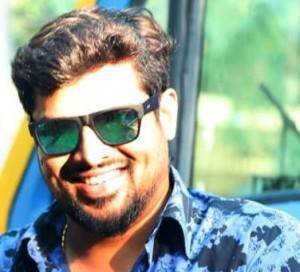 A police official told The New Indian Express: 
"Preliminary investigation points that he was in a dejected state for the past two days. He was depressed after watching the preview of Avarude Ravukal in Kochi. He was concerned over the success of the film at the box office."
He had also reportedly told his parents about the financial crisis he was facing. 
Avarude Ravukal stars Asif Ali, Unni Mukundan, Aju Varghese, Vinay Fort, Honey Rose, Lena and others. It was made by Krishan's production house Ajay Entertainment. The shooting of the film was underway, reports Manorama online. 
Feature image source: Facebook