Malayali aano? Naatil evideya? 
If you could read and understand the above question, I assume you know a little bit of Malayalam, even if it is korachu-korachu. If you do understand a little Malayalam, someone in the family has to be a true-blue Keralite. Maybe your amma, or your appa, or it could be your ammachi or appachan. 
If it's either of the above-mentioned blood ties, every day from 7-9 there's got to be a Malayalam serial-spree going on in your house. Because hey, my folks love their serials!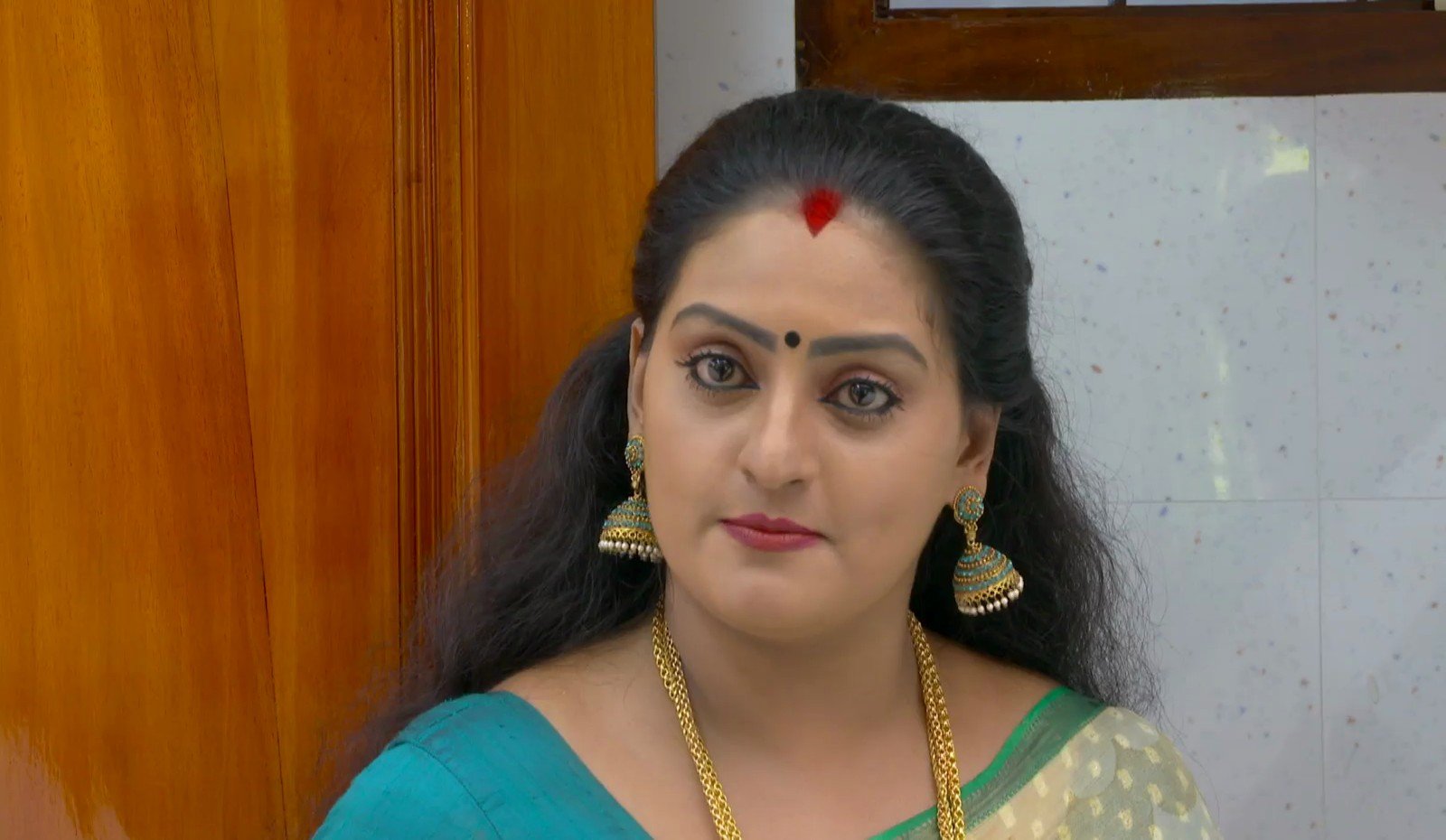 No matter how illogical, senseless, ridiculous, daft or completely distorted the story line might be, she'll still be at her spot, in front of the TV, sharp at 7. 
In Karuthumuthu (The Black Pearl), a man marries a dark-skinned girl, because, "She's so kaali, who'll marry her? "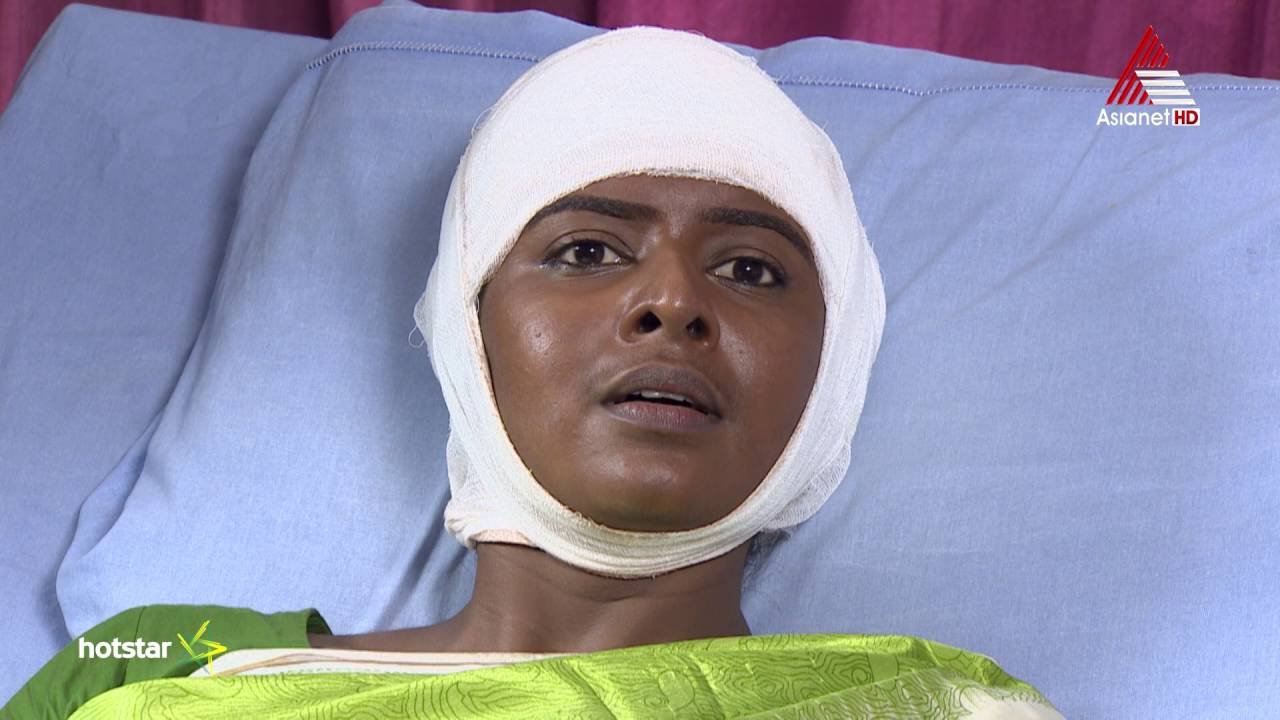 In Chandanamazha, (Sandal Rain) a man marries an orphaned, illiterate woman. Everyone in the house likes her, except her husband, and her cousin is always out to make her look like a fool. 
A mother that controls her son, an ex who wants to get back with the man and kill the current girlfriend/wife, and a sister who will kill before she sees another woman take control of the house. 
Unfortunately, Malayalam serials are losing the plot nowadays and are full of female characters who're either vamps, a nobody or a needy person. Basically, all the stereotypes that we've been trying to break free of. 
Highlighting this problem through illustrations and a lot of sassy dialgoues is Sudha Pillai, columnist and writer with NaGeo Traveller, photographer, artist and founder of A Sunny Square, an online space for happy stories. 
All of her illustrations are a dig at the regressive things men and women say in life and of course, everything we've been shown in our entertainment industry. 
The eternal confusion.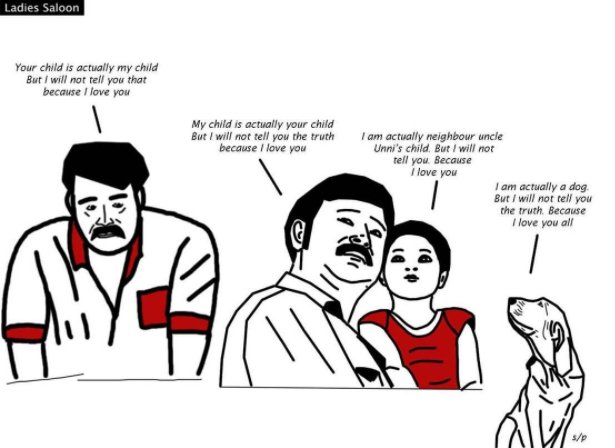 The wife who thinks her love is what keeps her husband alive.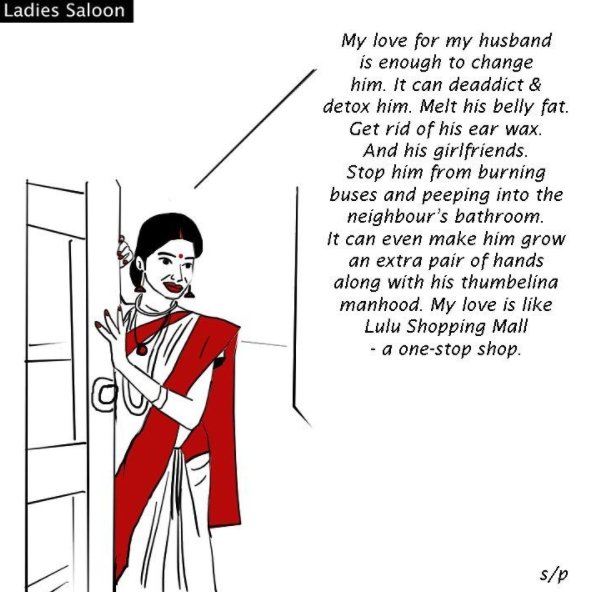 Oh! How can we forget this? The magic ingredient that makes every marriage work.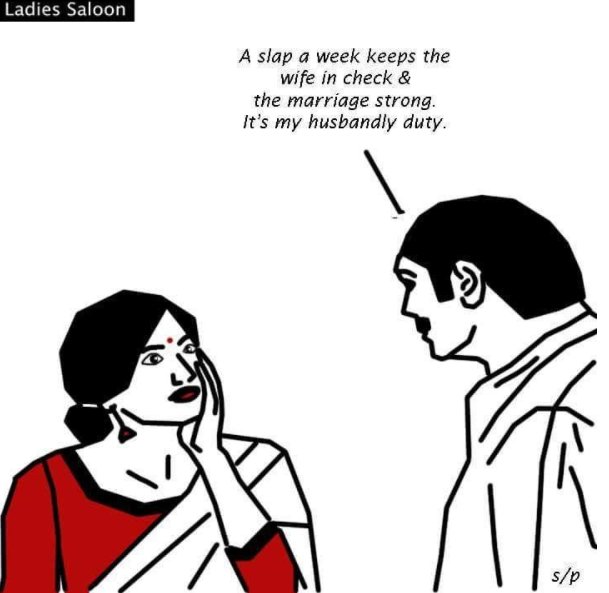 An idea a lot of people will agree with.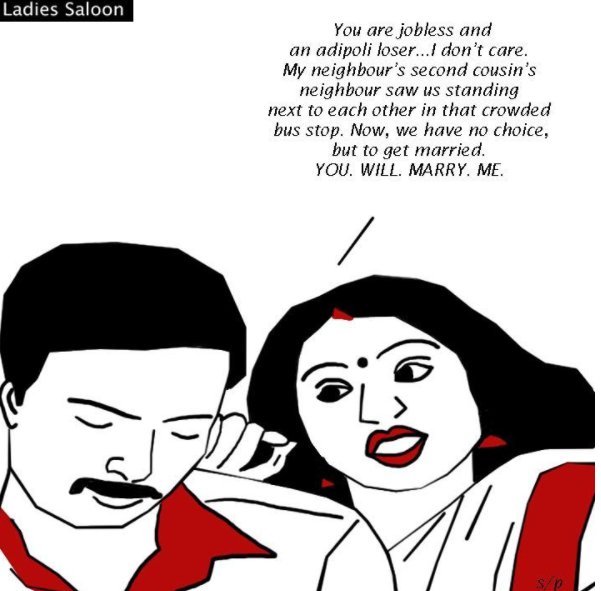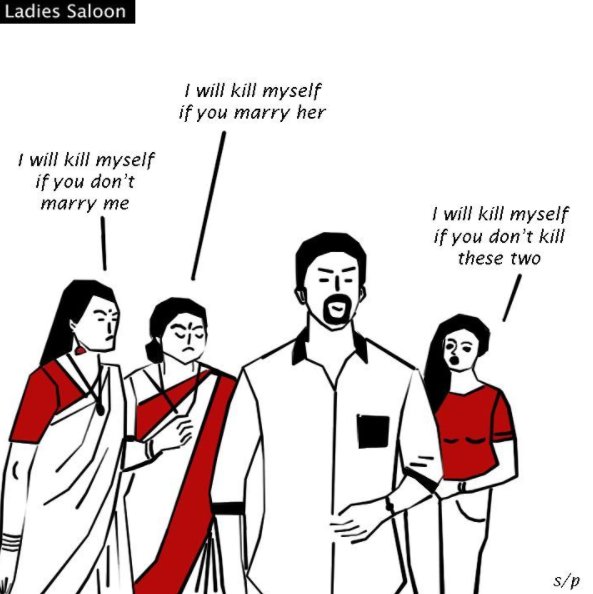 The generous doctor who marries a kaali girl for the greater good.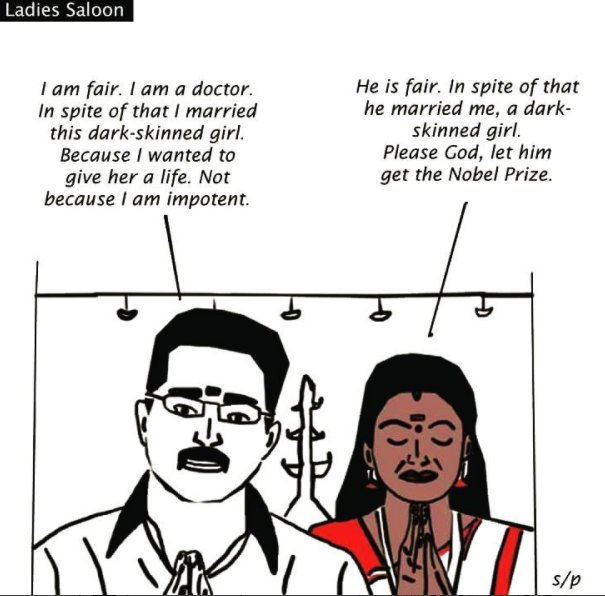 The over-protective, overbearing, over-everything mother.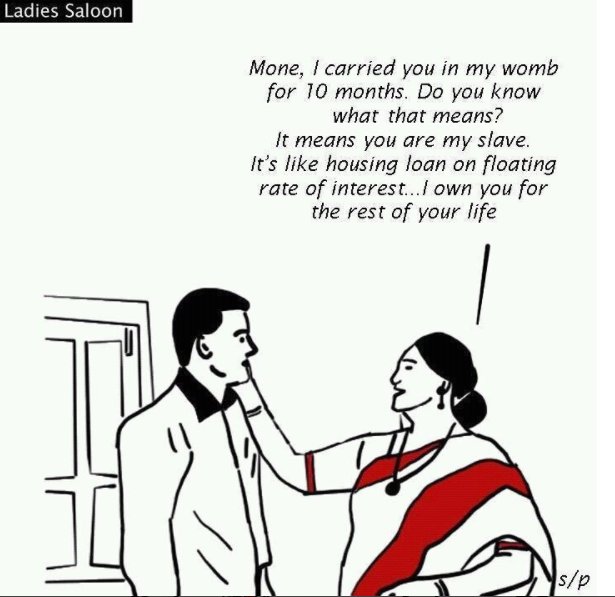 These illustrations are part of a new project by Sudha Pillai on Instagram, named Ladies Saloon 007. You can check it out here.